Our New Summer Menu
Our team of culinary experts have put together a range of fantastic meals to tempt your tastebuds as you cross Cook Strait this summer.
There's something for everyone...
We take pride in serving a number of quality dishes that cater for all - from a poke bowl to slow roasted ribs, and through to our old favourites like butter chicken and fish & chips.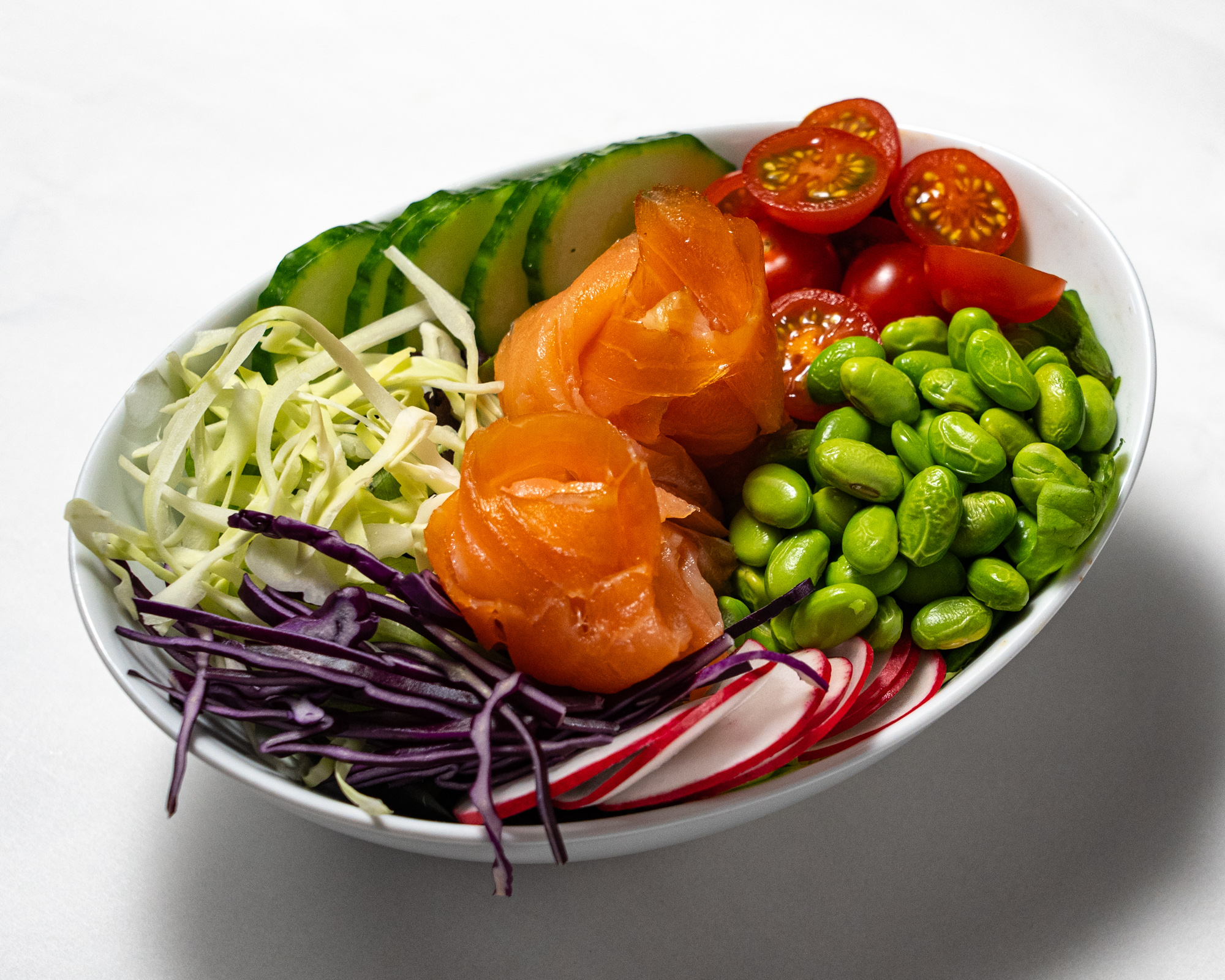 Poke Bowl (GF)
Your choice of smoked salmon or grilled tofu with a crisp salad of lettuce, red cabbage, radish, tomato, cucumber, edamame beans, and a splash of coconut-lime-ginger dressing.
w. smoked salmon $16.00
w. grilled tofu $12.00
Southern-Style Chicken Skewers
Crunchy crumbed chicken drumsticks served with any two delicious sides and roasted sesame dressing.
$18.00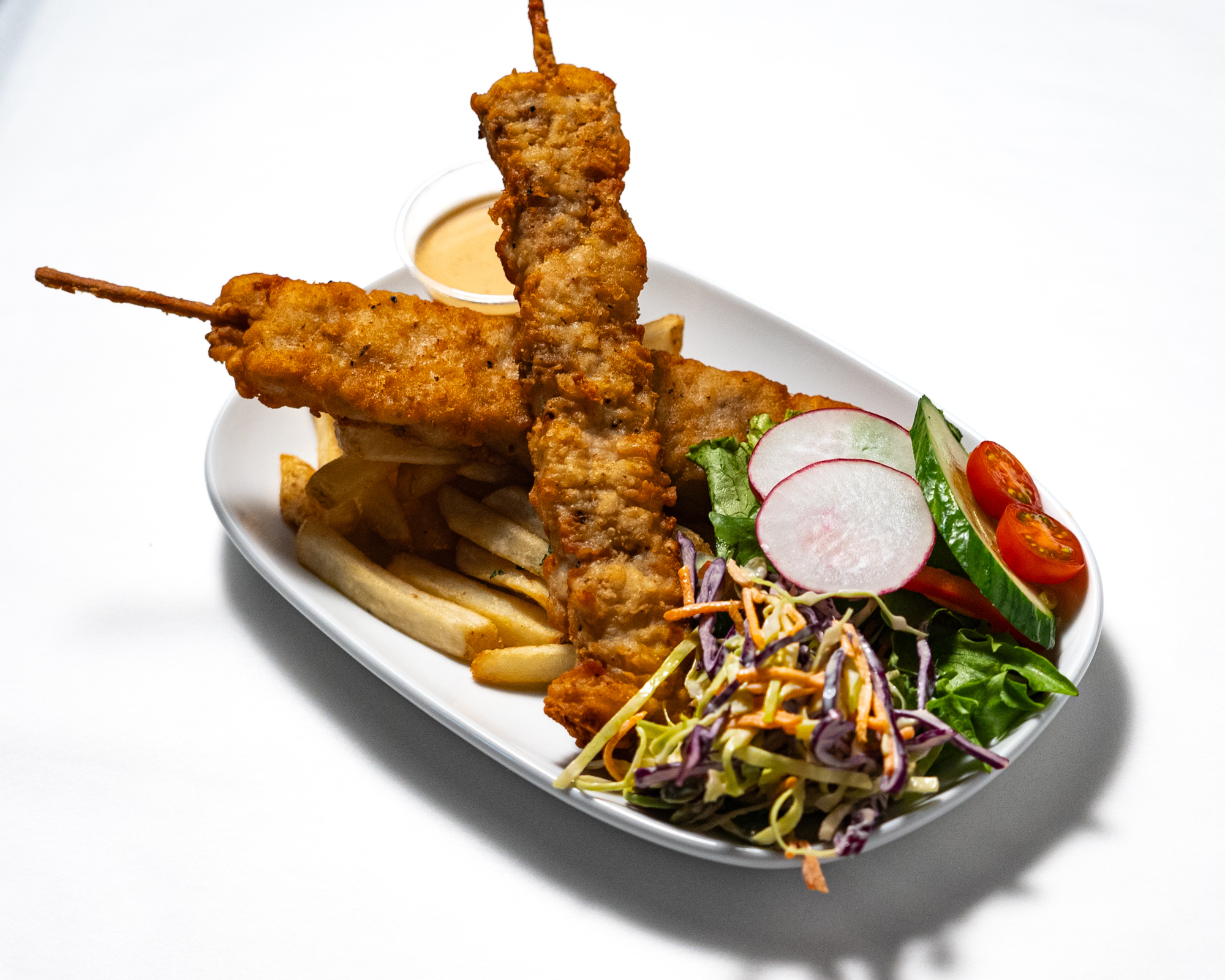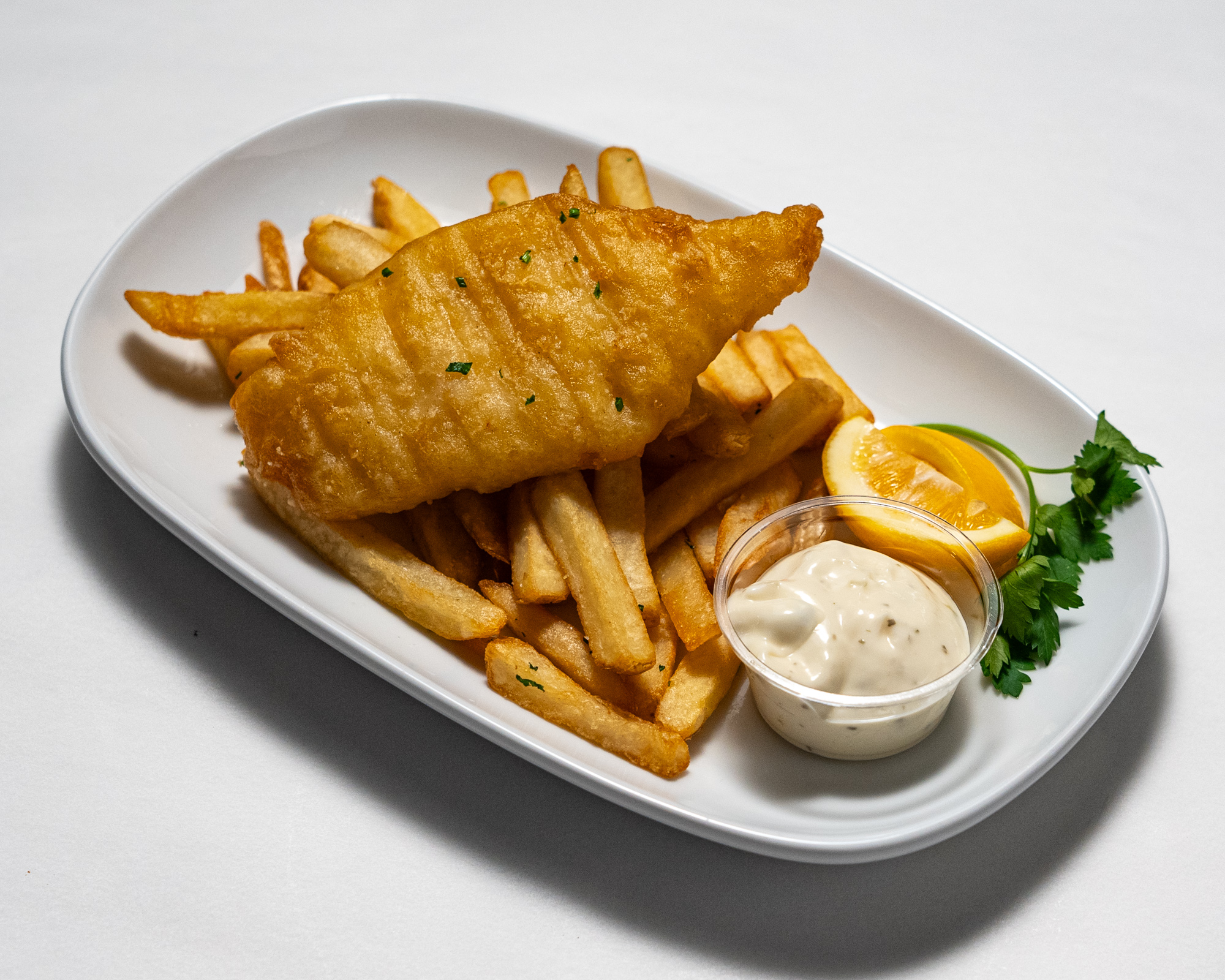 Classic Fish and Chips
Fresh baked Southern blue whiting fillets served with our classic tartare sauce, a lemon wedge and salty hot chips.
$16.50
Butter Chicken
An Interislander favourite! Homemade butter chicken served with white rice
$19.90
add garlic naan $6.50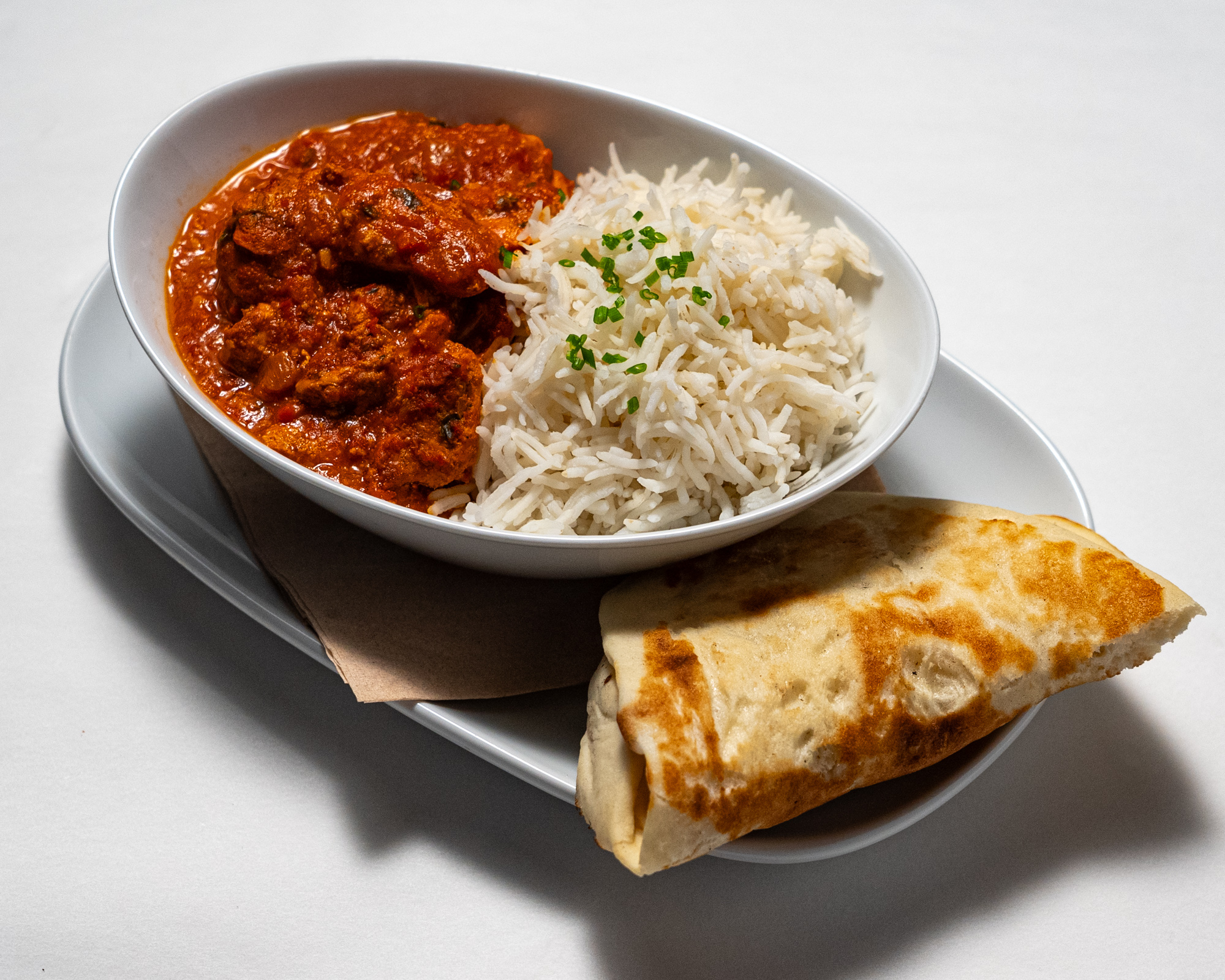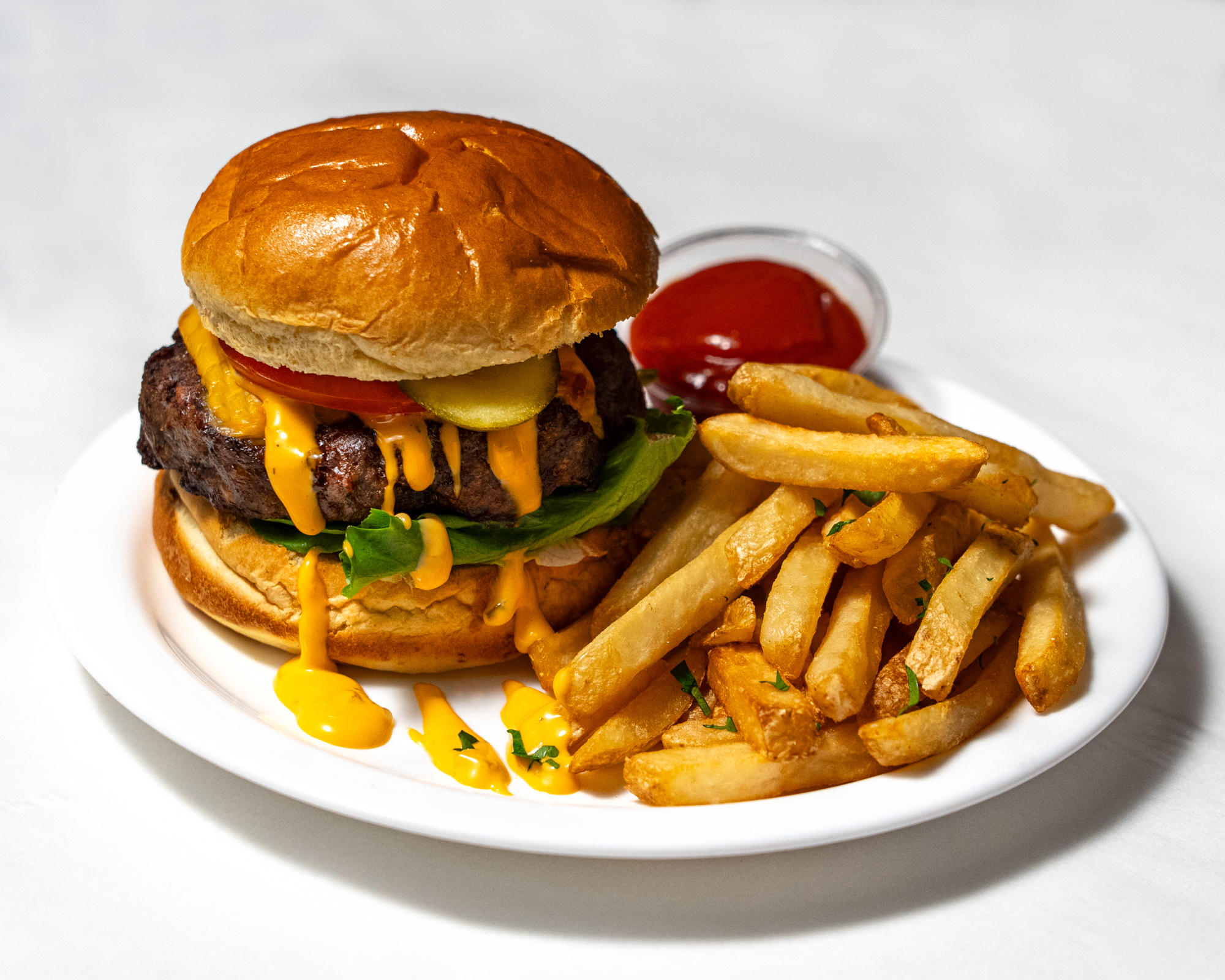 Deluxe Cheese Burger
100% pure New Zealand beef patty, teamed up with tomato, lettuce, tasty cheese, gherkin and Interislander's special burger sauce. Served in a fresh brioche bun.
$23.00
Creamy Feta and Pesto Penne Pasta (V)
Homestyle roast red pepper and pesto penne pasta, topped with crumbled feta.
$17.00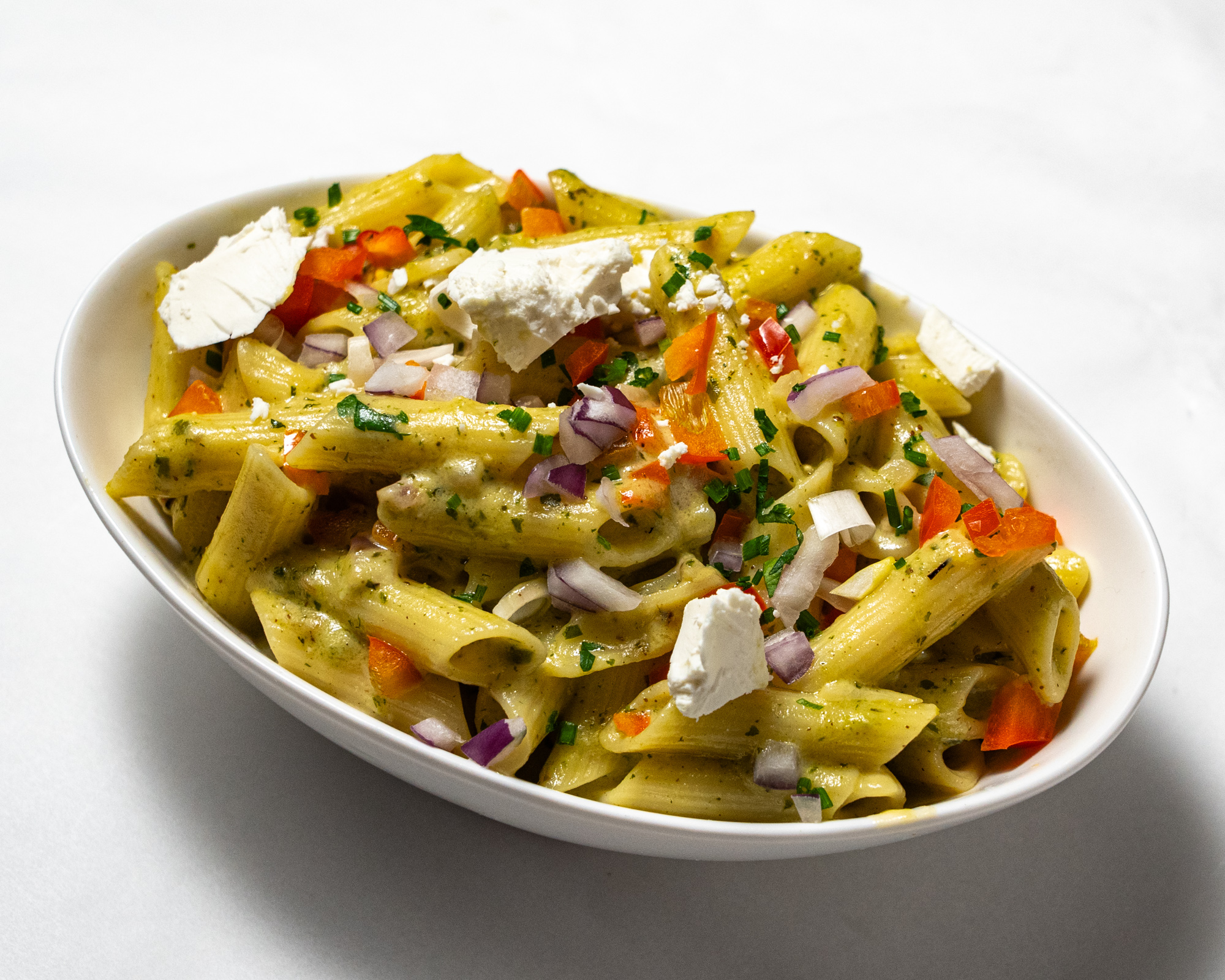 Baby Back Ribs
400g pork ribs, dripping in a honey-soy glaze, served with of any two sides.
$25.00