New ferries
Our two brand new, custom-designed, rail-enabled ferries will be delivered in 2026.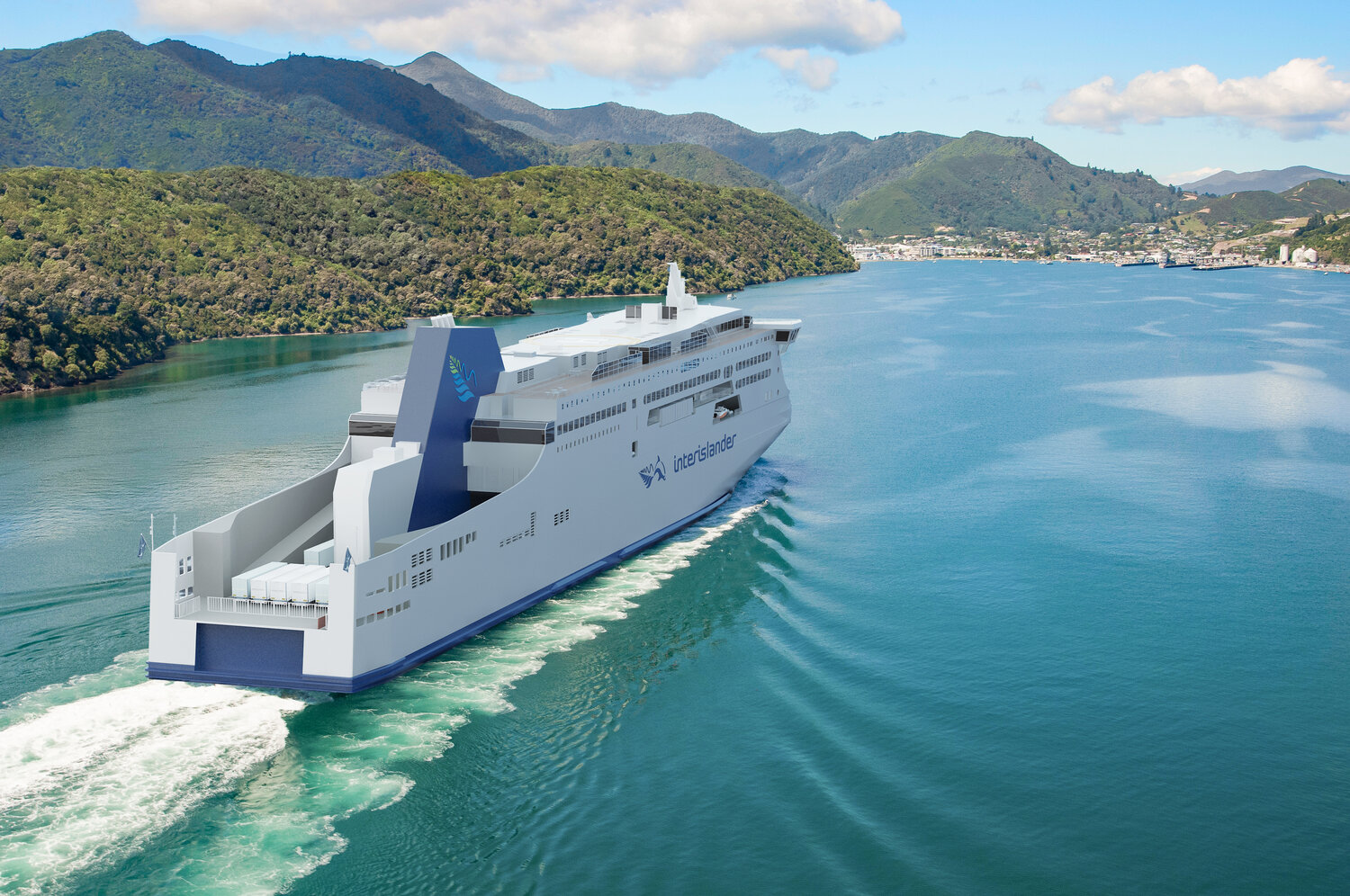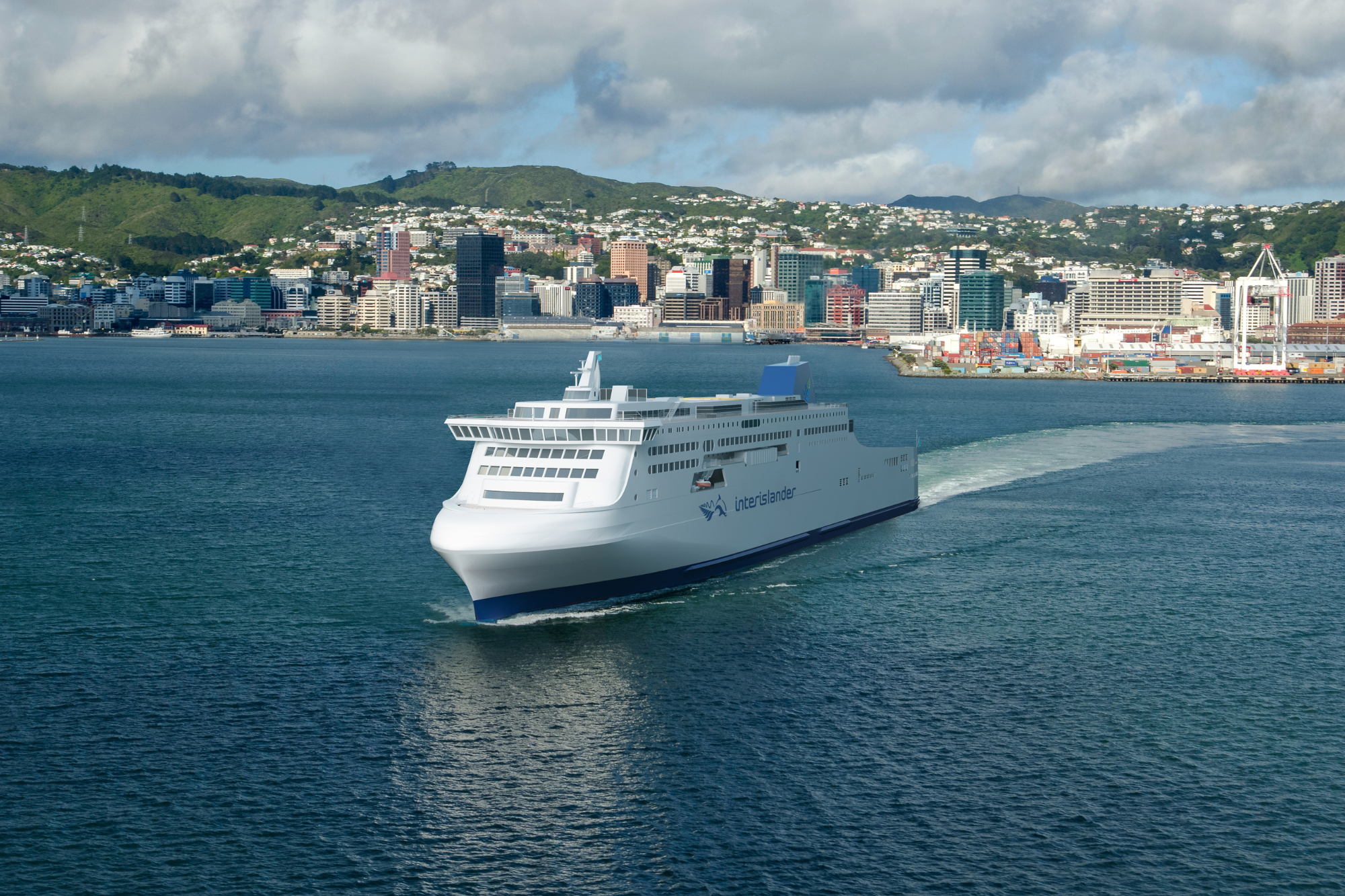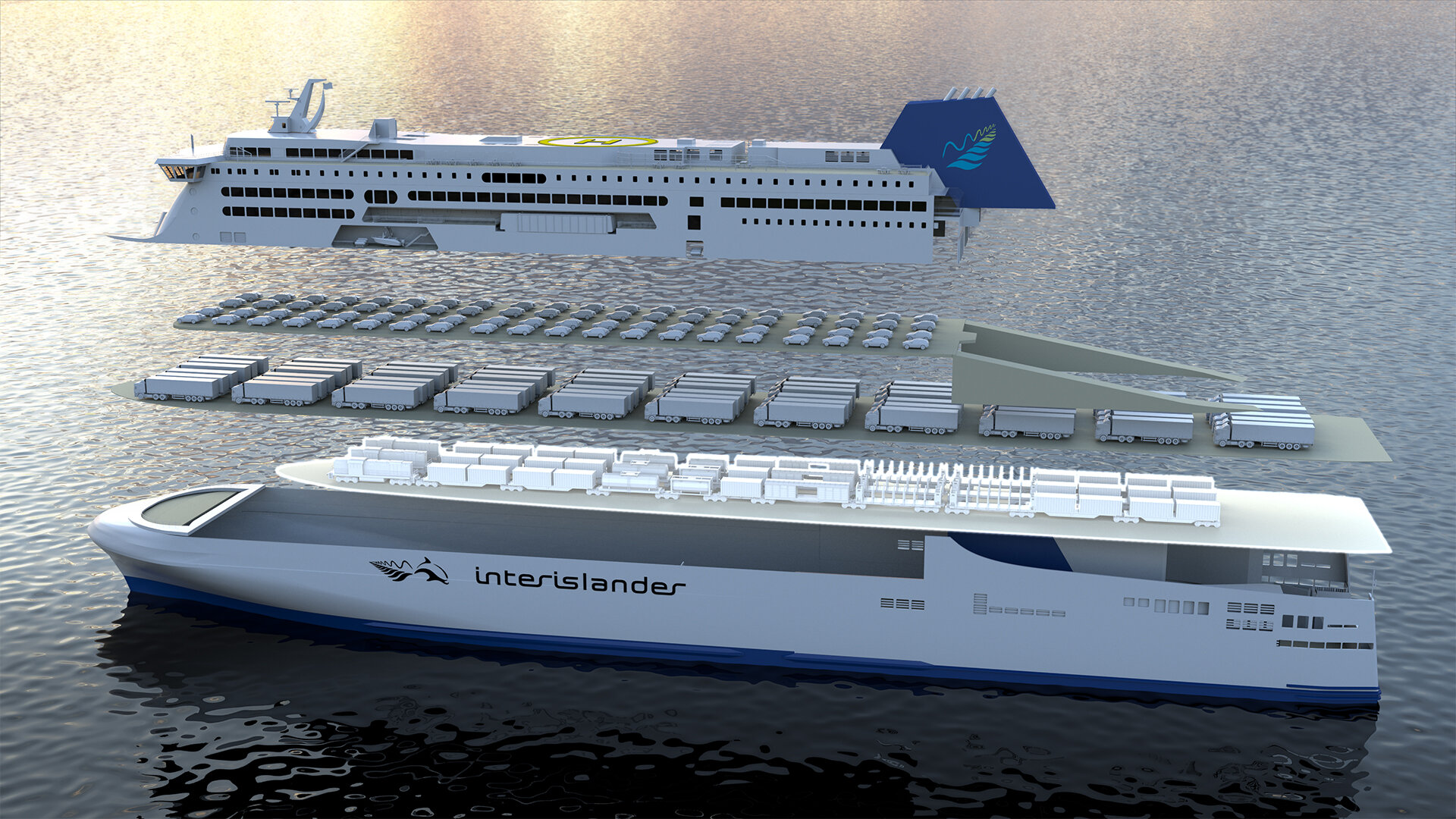 Bigger, greener, and better in every way
These two new ferries will provide a world-class example of transport and tourism excellence, carrying more people, vehicles, and freight – with less environmental impact.
These hybrid-electric ferries will play a key part in supporting KiwiRail's goal to reduce carbon emissions by 30 per cent by 2030 and be carbon neutral by 2050.
It is over 20 years since Interislander introduced a brand-new purpose-built ferry to its fleet. The last was the Aratere which arrived in 1999.
The new ferries will transform the Interislander experience for travellers and commercial customers, offering enhanced onboard services including accommodation, entertainment, food and beverages. They are expected to cater for 30 years' of freight and passenger growth, carrying twice as many passengers as the current three ship fleet, 300 per cent more rail wagons and almost double the number of trucks and other vehicles.
The two ferries are part of KiwiRail's iReX (Inter-Island Resilient Connection) project, which also includes the redevelopment of the ferry terminal precincts in Te Whanganui-a-Tara Wellington and Waitohi Picton.
Lower impact on the environment
The new ferries will:
Be powered by a diesel electric hybrid system that will reduce fleet emissions by approximately 40 per cent from day one and can be adapted for more eco-friendly fuel sources as they become available.
Run on battery entering and departing harbours in normal weather conditions, with reduced noise
Be kinder on marine life, producing less wake energy – well below the limit allowed in Marlborough Sounds, and half that of existing vessels.
Have an eco-friendly hull coating (tin-free), reducing impact on coastal marine life with lower underwater radiated noise having less impact on the environment and water user.
New Ferries statistics
Name: We are working with our Mana Whenua partners to name the new ferries
Built: 2024 -2026: Hyundui Mipo Dockyard, South Korea
Gross tonnage: 50,000 tonnes
Length and width: 220 metres x 30.8 metres
Capacity: 1910 passengers and any combination of 62 trucks/42 rail wagons /170 cars. If just cars were carried maximum capacity 652 cars.