Waitohi Picton ferry terminal development
Interislander's ferry replacement programme has triggered the need to redevelop the Interislander ferry terminal in Waitohi Picton.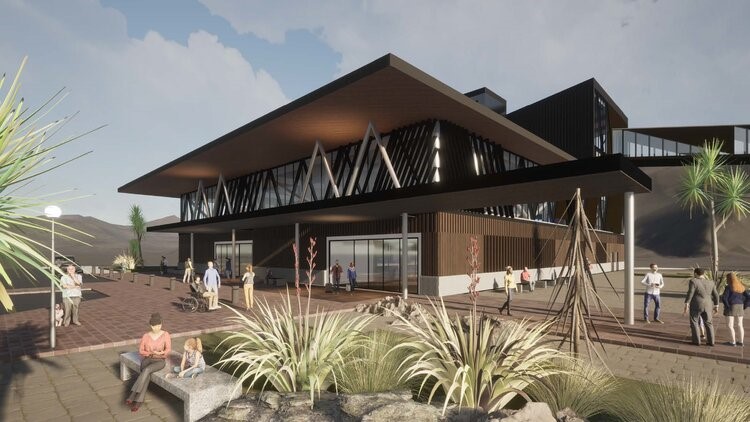 The redevelopment is part of KiwiRail's iReX (inter-island resilient connection) project, which also includes two new purpose-built hybrid-electric ferries and the Te Whanganui-a-tara Wellington ferry terminal redevelopment. The terminal redevelopments will be ready for the arrival of the ferries in 2026.
The Waitohi Picton redevelopment is being implemented through a partnership between KiwiRail, Port Marlborough, Te Ātiawa o Te Waka a Maui, Marlborough District Council and Waka Kotahi NZ Transport Agency.
This project provides a unique opportunity to improve connections between the ferry terminal precinct and Waitohi Picton town centre and showcase the area to the one-million-plus passengers passing through the port each year.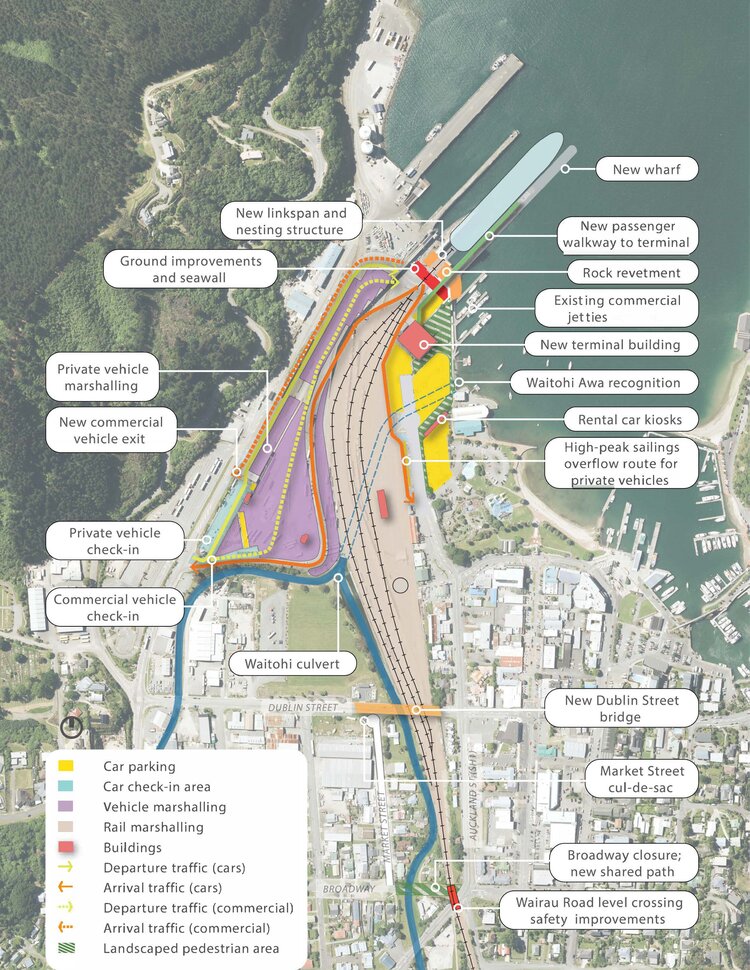 The Waitohi Picton redevelopment is on the site of the Te Ātiawa settlement of Te Weranga o Waitohi. We are working to create a ferry terminal precinct that provides a stronger interisland connection for the future, delivers a world class customer experience, and enhances Waitohi Picton as the gateway to the South Island and a hub for the Marlborough Sounds.
Our plan in Waitohi Picton is to create something special that we can all feel proud of for many years. It involves:
Building a new Interislander ferry terminal and wharf
Updating marshalling areas
Improving transport connections
Beautifying the ferry precinct
Commitment to community and sustainability
We understand the significance of the project to Waitohi Picton and the wider Marlborough district and will continue to engage with the community as the project progresses. We are also committed to sustainable development practices to ensure the project delivers a balance of social, environmental and economic benefits.