Cruisey Pay
Cruisey Pay enables you to snap up our cheapest Cook Strait ferry fares and then pay a little off every month.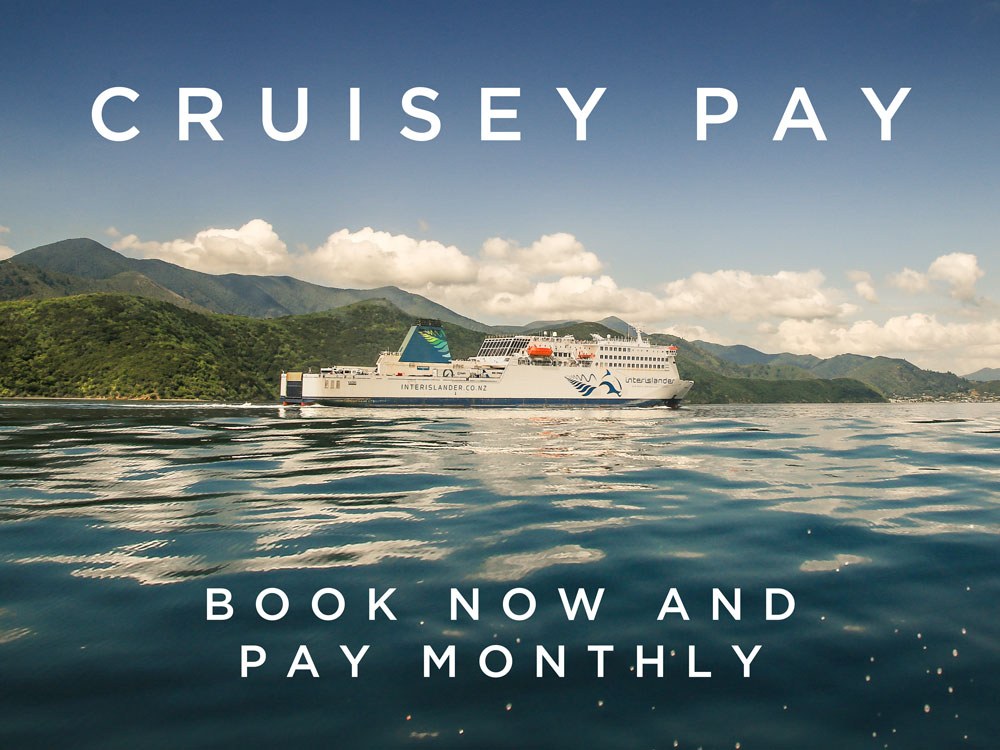 Book now with Cruisey Pay!
Booking well in advance is the best way to say money when it comes to holidays. But affording next year's summer holiday just after returning from this year's summer holiday is not easy.
Here at Interislander, we help you snap up the best Cook Strait ferry fares months in advance by using our interest-free instalment option, Cruisey Pay.
How to pay with Cruisey Pay...
Create a booking (it must be more than $100 to qualify for Cruisey Pay)
You need to login to your Interislander account or set up an account if you don't have one. You cannot use the "Checkout as Guest" option.
When you get to the payment page, tick the box saying "I want Cruisey Pay"
Select the number of instalments you would like the total broken down to
Enter your credit/debit card details
Hit the "Pay with Cruisey Pay" button (this will take the first instalment and create your booking)