Travelling with dogs
One of the great advantages of taking the ferry is that you can bring your dog! To ensure your dog is comfortable and safe during the journey, we ask that you read our tips and policies for dogs onboard.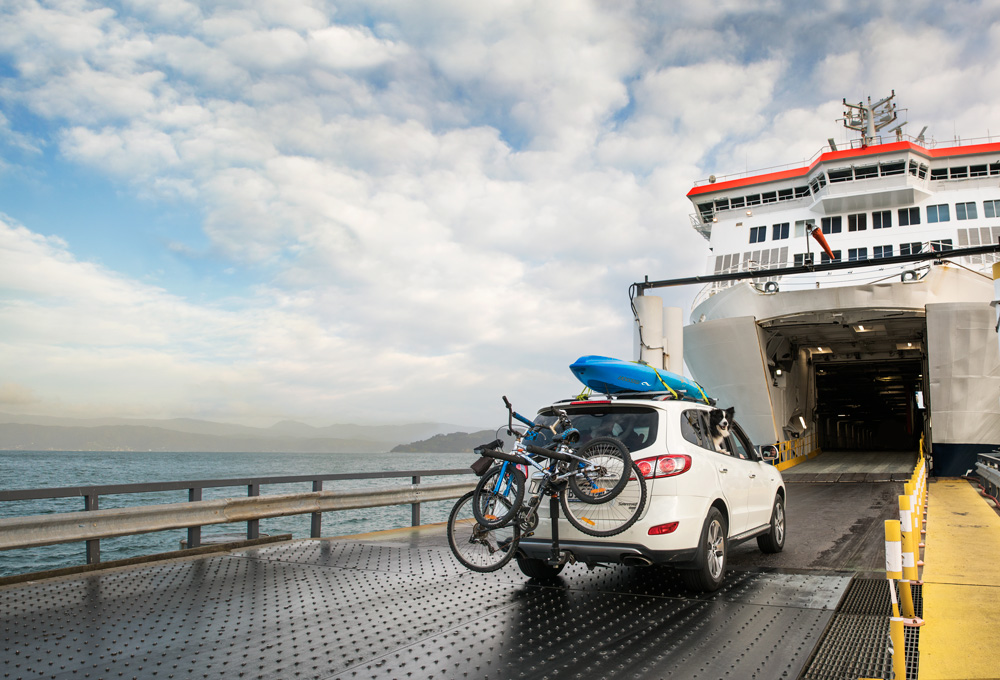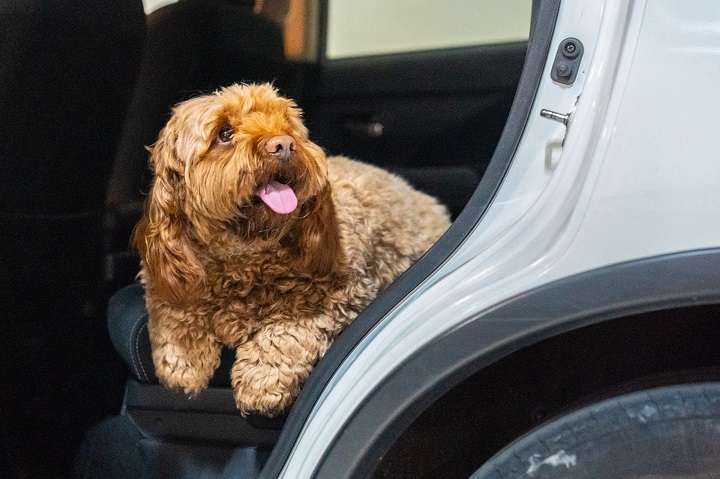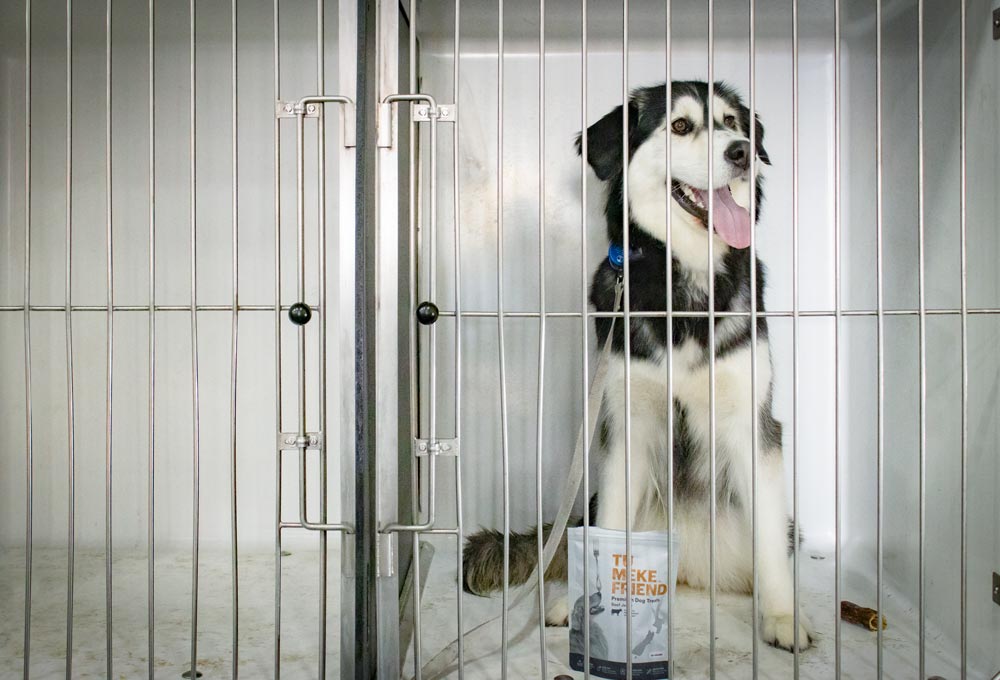 A holiday for the entire family!
We know that your dogs are a special part of the family and one of the great advantages of our Cook Strait ferries is that you can all go on holiday together.
We don't have spaces onboard our ferries for dogs as of yet, but we do offer your dogs a comfortable journey within your car or in one of our onboard kennels.
While aboard, our crew will check on your dog to make sure they are happy and well. You can also visit them during the journey if you feel anxious about their wellbeing - just ask one of our friendly onboard crew and they'll take you down if conditions allow.
Animal welfare information
Thousands of family pets travel with us each year and we have an Animal Welfare Policy that helps us ensure our furry guests are safe and comfortable. Please read the following policies and travel tips to ensure you and your pet are ready for the journey ahead.
YOUR PET SHOULD NOT TRAVEL IF THEY ARE:
Sick or injured (unless certified fit for travel by a practising veterinarian)
In their final trimester of pregnancy
Pets that have given birth in the past 14 weeks
Under 8 weeks old or still weaning
Travel Tips and Welfare Requirements
Bringing pets in your vehicle
Your pet can remain in your vehicle for the journey at no extra charge providing the conditions within the vehicle are comfortable and safe. We will not let any pets onboard if we feel they are in any danger of harm or discomfort.
Bringing pets in your vehicle
Please check your animal is fit and healthy on the day of travel - don't force them to travel if they aren't feeling well
Prepare them for the journey by familiarising with staying in your car alone with toys and blankets
Feed, water, exercise and toilet your pet before boarding
Inform check-in staff that you have a pet in your vehicle and they'll give you a special hanger to attach to your rearview mirror
On seeing your hanger, our marshalls will lead you to a shaded space to park
Open windows to a gap of 7cm and leave your pet with water for the journey before locking car and proceeding to passenger area
During the journey, our crew will look for your hanger and monitor the wellbeing of your pet
If crew find your pet is uncomfortable or stressed, then an announcement will be made over the ship tannoy calling your vehicle model and registration
You can visit your pet during the journey by requesting the assistance of a crew member
You are responsible for your pet's welfare at all times
Your pet needs to be comfortable and have enough space to travel in its normal posture (i.e. make sure it can stand up and turn around)
Your pet must be inside the vehicle at all times while aboard the ferry (it must not be tethered outside or on the back the vehicle)
Bringing pets by foot
You can bring your pet along for the journey on foot by booking a kennel in advance. All of our ships are fitted with spacious kennels that are cool, sheltered, and well ventilated.
It's best to add a kennel at the time of booking to guarantee availability as you will not be able to travel without one!
Bringing pets by foot
Please check your animal is fit and healthy on the day of travel - don't force them to travel if they aren't feeling well
Train your pet in the weeks before travel by introducing them to staying in the cage or carrier unattended, rewarding them with treats or play will create a positive association with the cage
Feed, water, exercise and toilet your pet before boarding
Ensure pet carrier is sturdy, well-ventilated, and suitably sized so that pet can move freely
Dogs should be tied outside before entering the terminal to check-in and all other pets should be inside their carriers
Check yourself and your pet at the Check-in counters within terminal
Check-in staff will provide instructions on where to take your pet
We will provide your pet with water
Leave your pet with familiar items such as toys, blankets, etc
You can visit your pet during the journey by requesting the assistance of a crew member
You are responsible for your pet's welfare by adhering to all advice provided by Interislander
You must ensure your pet is comfortable and has enough space to travel in its normal posture (i.e. make sure it can stand up and turn around)