Foot passenger check-in
If you are travelling as a foot passenger, check in at the terminal at least 60 minutes prior to departure time. Please be aware of the access to and from the ferries in Picton and don't hesitate to ask for help.
Prior to check-in
Pack a small bag for the journey.
All large items. including backpacks, must be checked in
Carry-on allowance is

one small bag

and

one handbag/laptop bag
Foot passenger check-in procedure
Arrive

at least 60 minutes

before departure
Go to the terminal building
Have booking confirmation ready - having the document open on your phone will do
Go to check-in counters and exchange booking confirmation for boarding passes
You will be asked for a photo ID if you are over 18 years
Check-in large bags, this includes backpacks. Your baggage allowance is two bags weighing no more than 23 kg each. There is a significant distance between the terminal and ferries in Picton so only take onboard what your are comfortable carrying.
Wait in departure lounge until boarding is announced
Follow terminal staff instructions to gangway to board
At Waitohi Picton
Construction is underway at Waitohu Picton in preparation for the arrival of our new ships in 2026. Safety is our top priority and we have built a covered walkway between the terminal and the ferries so you can safely board our ferries.
Please be aware that you will have to walk about 400m, including a number of flights of steps, to board or disembark your ferry in Waitohi Picton.
We recommend that you check in all heavy items of luggage and only take a carry bag onboard.
If you think you will require assistance for any reason including if you pregnant or are travelling with young children, please let us know:
When you make your booking you can check the "I require assistance" box and select mobility. We will make sure that you are driven to the ferry.
You can call our Customer Service Team on 0800 802 802 and they will ensure that your booking includes the request for assistance.
Talk to our staff at the terminal as you check in.
We will make sure that there is someone to give you a hand and drive you on or off the ferry.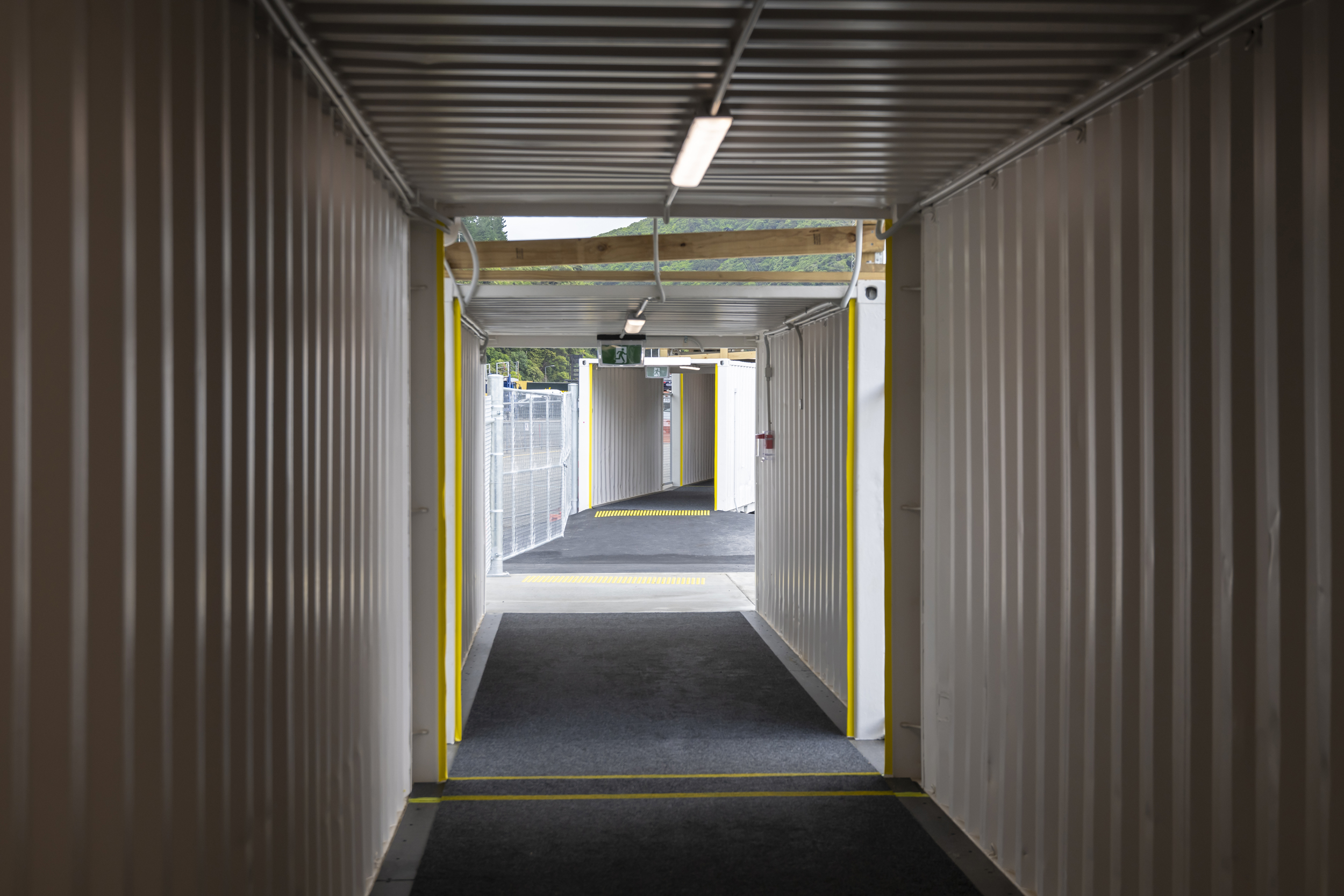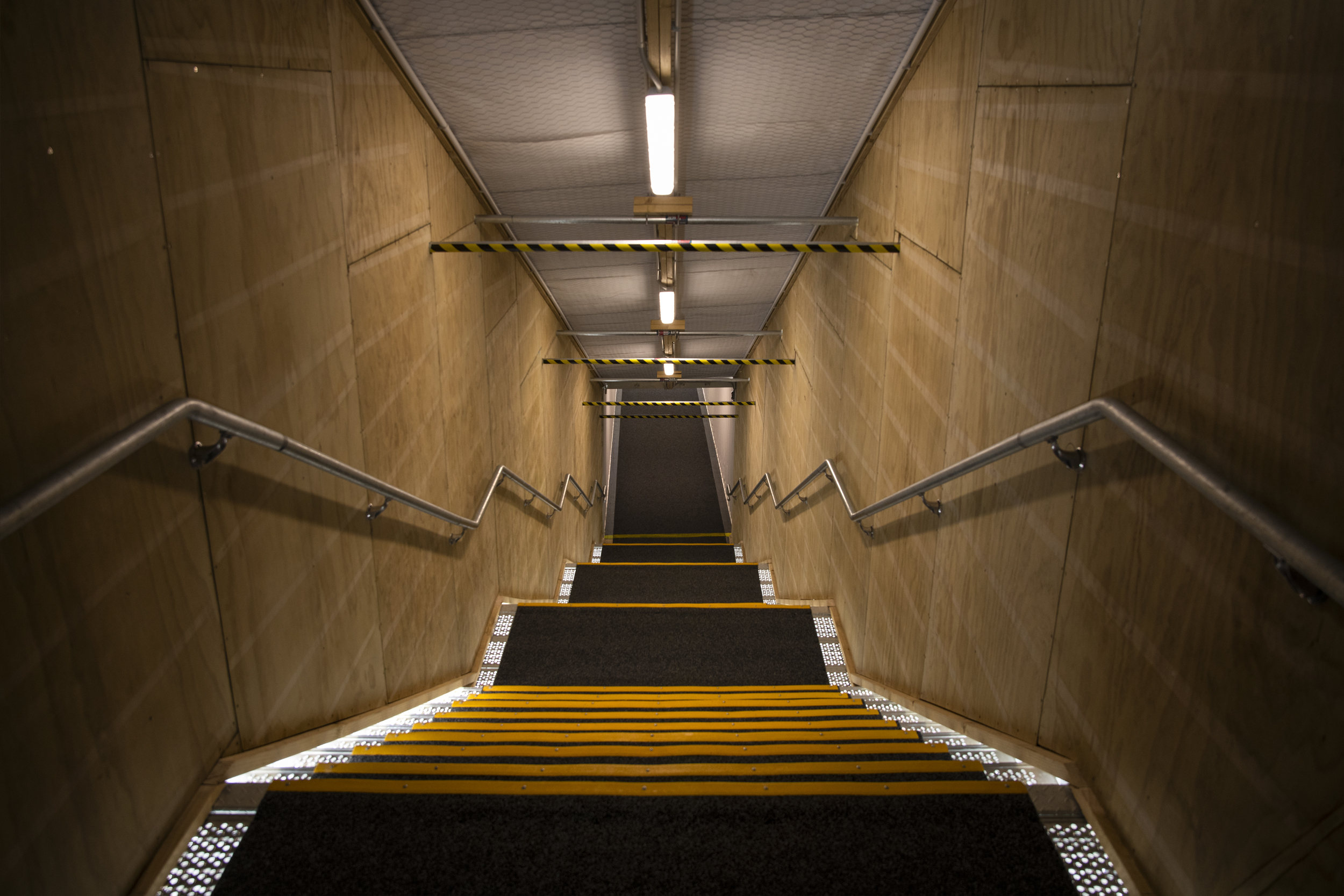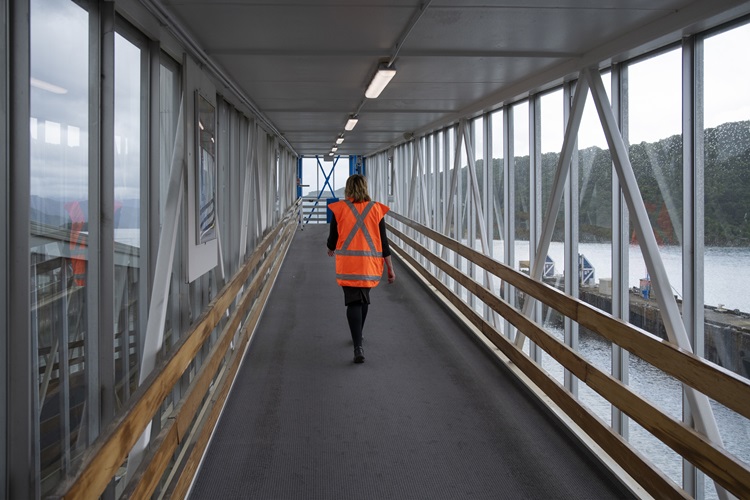 At Kaiwharawhara Wellington
Shuttle bus from (and to) Wellington Railway Station
If you are sailing from Wellington to Picton without a vehicle there is a shuttle bus that leaves from Platform 10 at Wellington Railway Station to get the ferry terminal in Kaiwharawhara.
The shuttle departs 70 minutes before your scheduled ferry sailing time. It takes five minutes and will get you there in time for check-in. It is free with your ferry booking. Our check in staff will wait for the shuttle bus to arrive before the ferry departs.
You can put your luggage in the racks on the bus. Let the driver know if you need a hand.
If you are arriving in Wellington, the shuttle bus leaves from the front of the terminal when all the passengers are off the ferry. It will drop you to Platform 10 at the Wellington Railway Station.