As a BIG4 Loyalty Club member, you are eligible for a 10% Interislander Cook Strait ferry discount!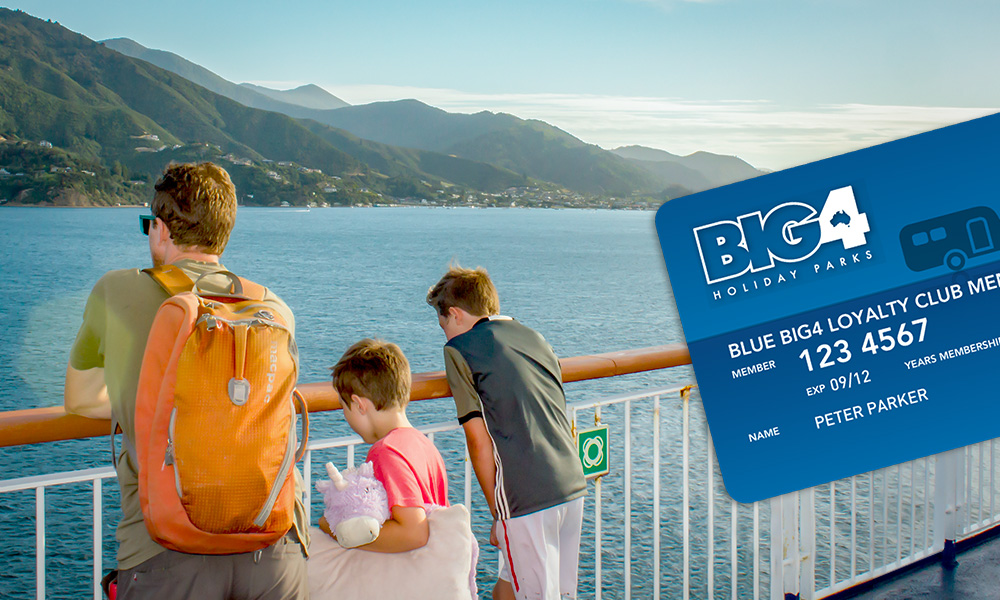 Enjoy an unforgettable voyage with Interislander and BIG4!
Sailing between New Zealand's North and South Islands on an Interislander ferry is one of the most iconic and memorable Kiwi experiences. Young or old, family or backpacker; whoever you are, you will be astounded by the beauty and exhilarated by fun of travelling on our Cook Strait ferries!
And BIG4 Holidays Parks Members get a 10% Interislander ferry discount off our best value fares as part of their Loyalty Club benefits, plus 10% off all purchases in our onboard cafes, restaurants and shops.
So come aboard and experience our wonderful cruise across the Cook Strait!
Simply use the code below when booking online.