Pelorus Jack Lounge
The Pelorus Jack Lounge on the Kaitaki is perfect for those travelling with older children and are after a guaranteed seat, a range of buffet options, and readily-available tea & coffee!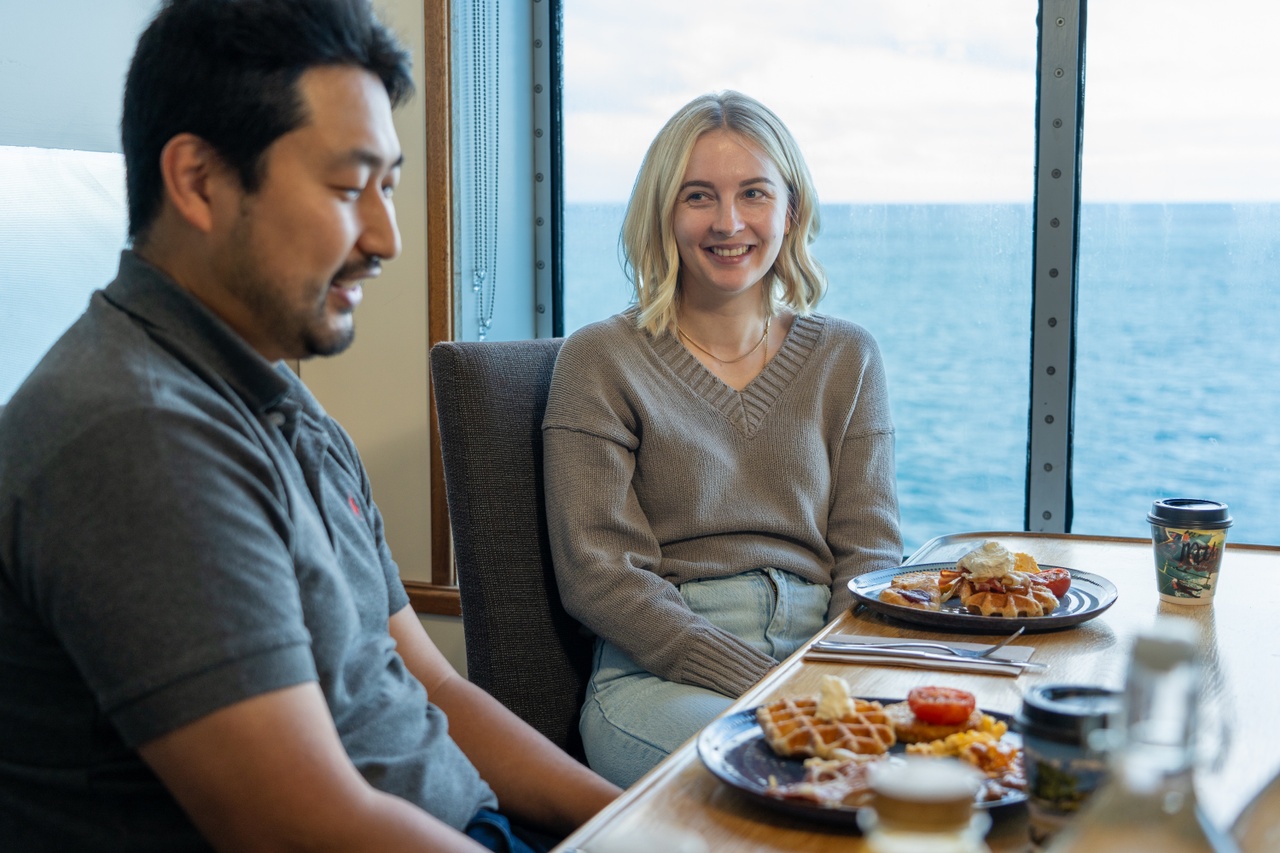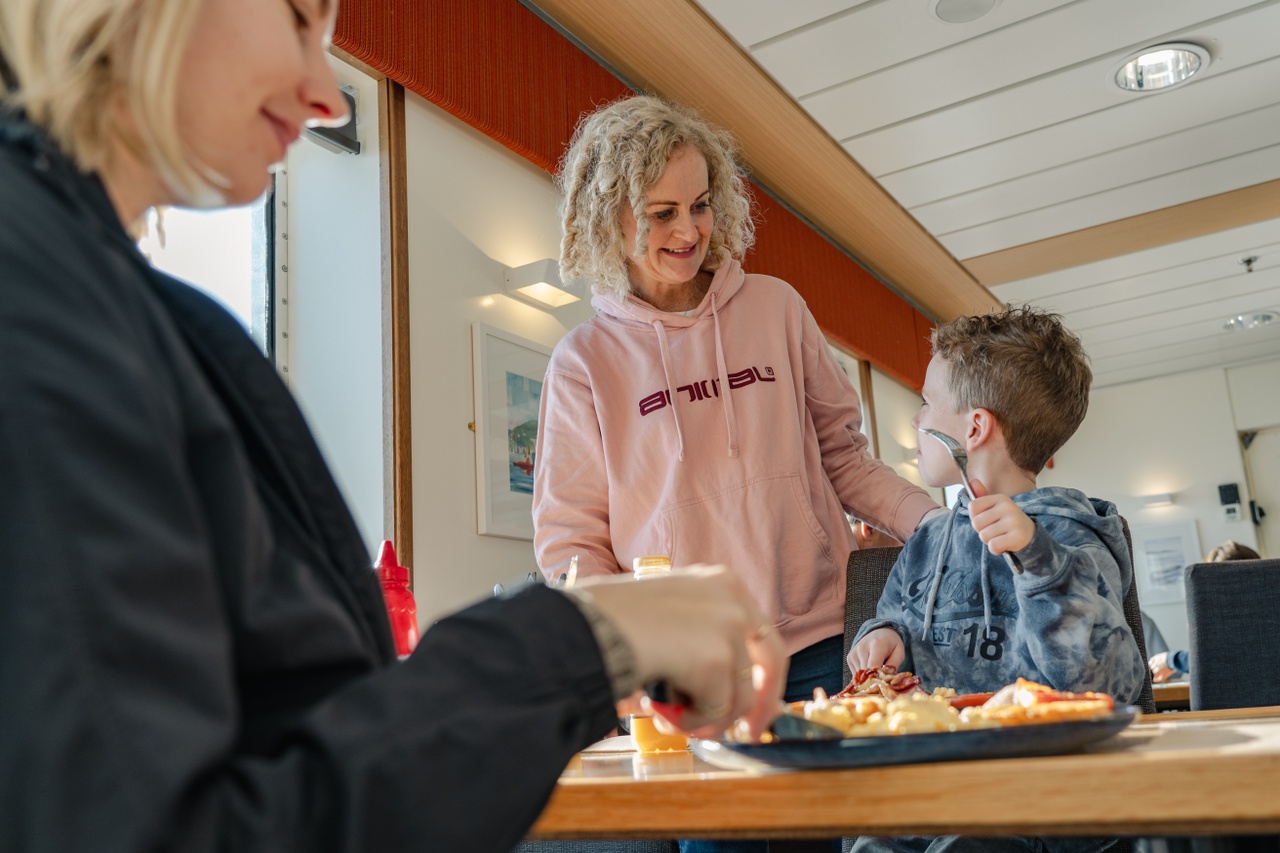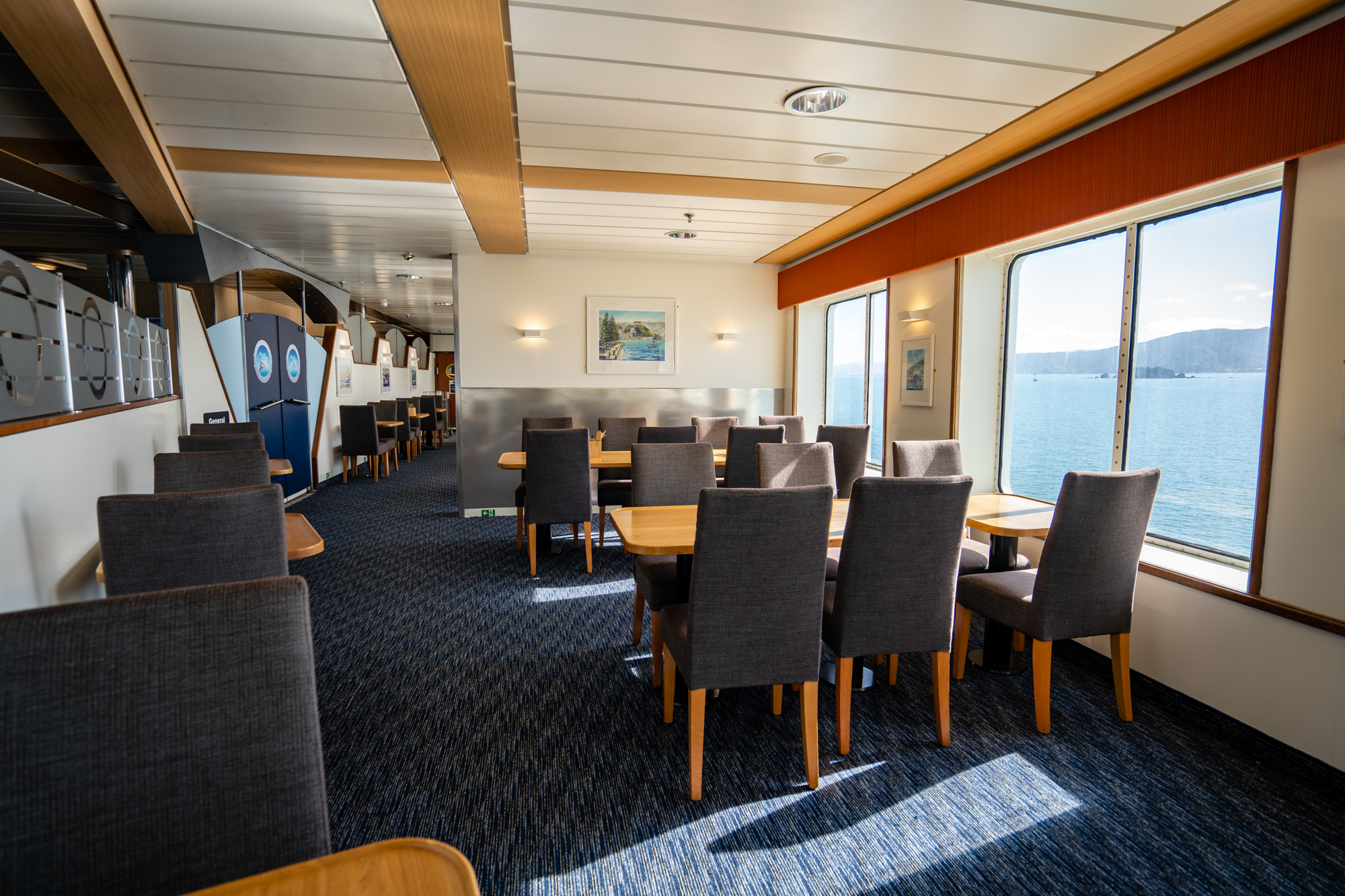 A family-friendly space
The Pelorus Jack Lounge is a new option for a memorable trip across Cook Strait, particularly if you are travelling with children.
It is family-friendly lounge offering a light buffet, and tea and coffee. Children between 2 and 17 years are welcome.
Large windows, comfy dining chairs and tables ensure you get a great view of Wellington Harbour and the spectacular Marlborough Sounds.
Enjoy a great selection of breakfast favourites in the morning and a tasty selection of hot and cold dishes for lunch. Tea and filter coffee is always available for you to enjoy!
We listened to your feedback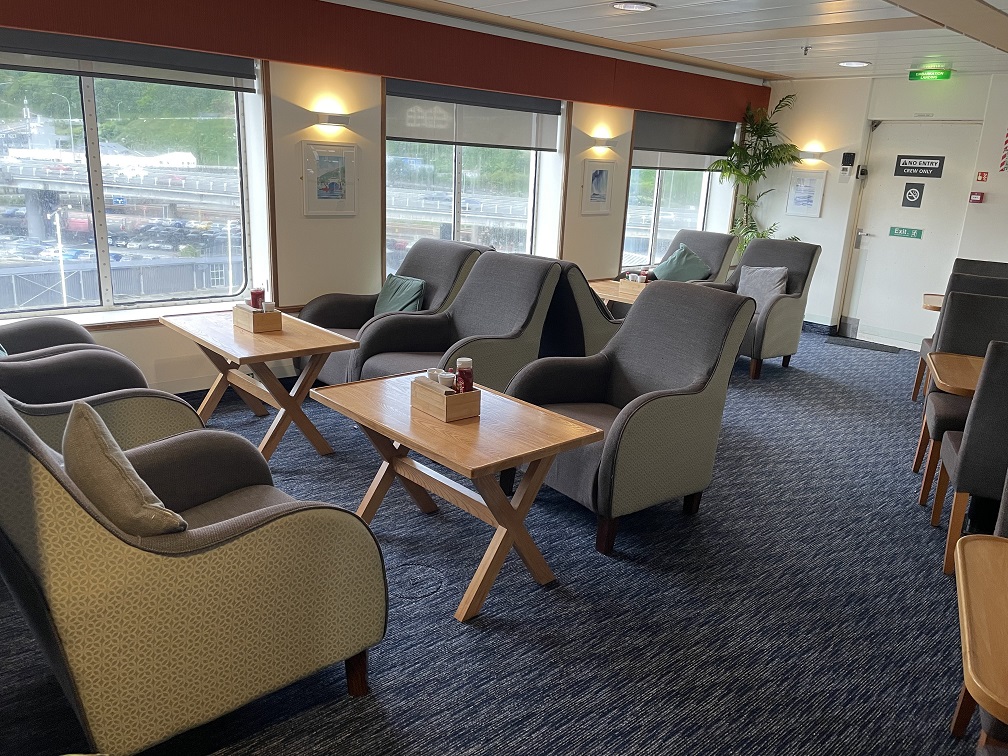 You told us that you wanted a choice of seating in the Pelorus Jack Lounge and we made it happen.
We have added comfy seats and coffee tables to existing tables and chairs. You can now sit at tables while you are enjoying the selection of food on offer and then move to stretch out on the chairs to enjoy your coffee and tea.
With our ships filling up for the summer holiday period, the Pelorus Jack Lounge is a perfect place to have a guaranteed seat, good food and drinks, away from the bustle of the rest of the ship if you are travelling with the family.
How to book
The Pelorus Jack Lounge can be booked on the 8:45 am or 2:15 pm Kaitaki sailings. It can be added from the extra list in our online booking system or ask your agent to add it for you. You can book onboard if there is space available.