Travelling with your pet on the Interislander
For most of us, pets are a member of the family so when it comes to a family holiday, there is no reason why they shouldn't come with you. That's one of the great things about travelling by ferry, you don't have to leave your furry-friends behind.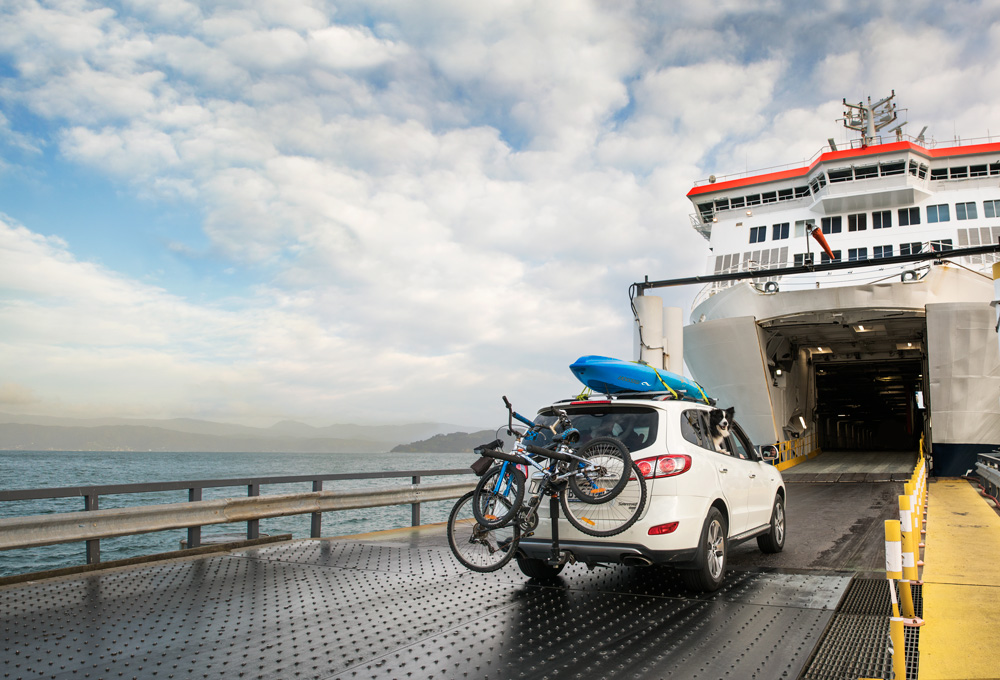 If you are bringing your pets with you, here are some tips about travelling with them on the Interislander, plus some pet-friendly holiday ideas to inspire your own escape with your four-legged friend.
Prepare them for the journey across Cook Strait
Before you board, make sure your pet is fed, watered and exercised. This will help them relax on the journey. Depending on whether you're travelling by car or by foot, it's a good idea to get them used the environment they'll be travelling in. If you're travelling on the ferry by car, get them used to staying in a vehicle unattended. If you're coming by foot, they'll need to be booked into a kennel so, again, give them a bit of practice being in this setting.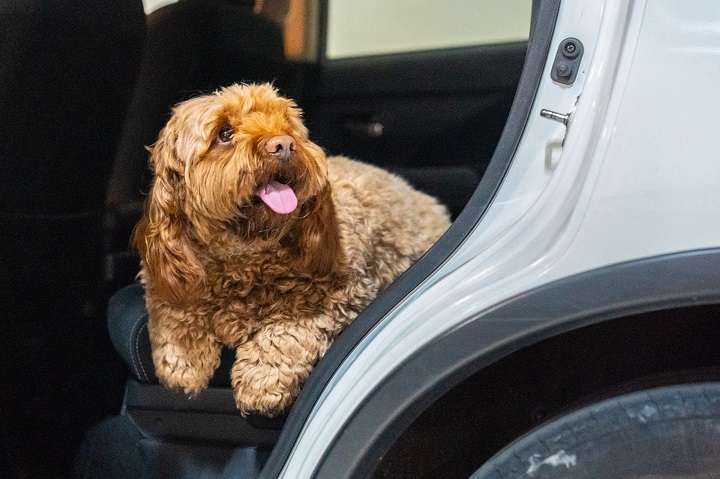 Travelling by car with your pet
If you're travelling with us by car, you can bring your pet with you at no extra charge. They'll just need to stay in your vehicle for the duration of the journey. Once the ferry has set off, there may be times that you'll be able to visit your pet during the sailing, just ask your friendly crew. Here are a few things you need to do to make sure they're comfortable:
Make sure the car is ventilated by leaving the windows open just a little at the top. You can also buy special window vents if you travel frequently and leave your pet in the car
Leave them with plenty of water
Leave them a dog treat, a toy to play with or favourite blanket – you want them to feel at home!
Travelling on foot with your pet on the ferry
If you're a foot passenger, make sure you reserve a kennel when you make your booking. The kennels are around 800x800x600 (WxHxD) to give you an idea of how much space your pet will have. If you have booked a kennel, when you check-in, you'll get a boarding pass for you and your pet. The kennels are in the vehicle bays so once all the vehicles are loaded, you'll get directions from staff to bring your pet to board.
To make sure your pet is comfortable give them water a treat or toy to play with or a familiar blanket or basket to sleep on during the journey.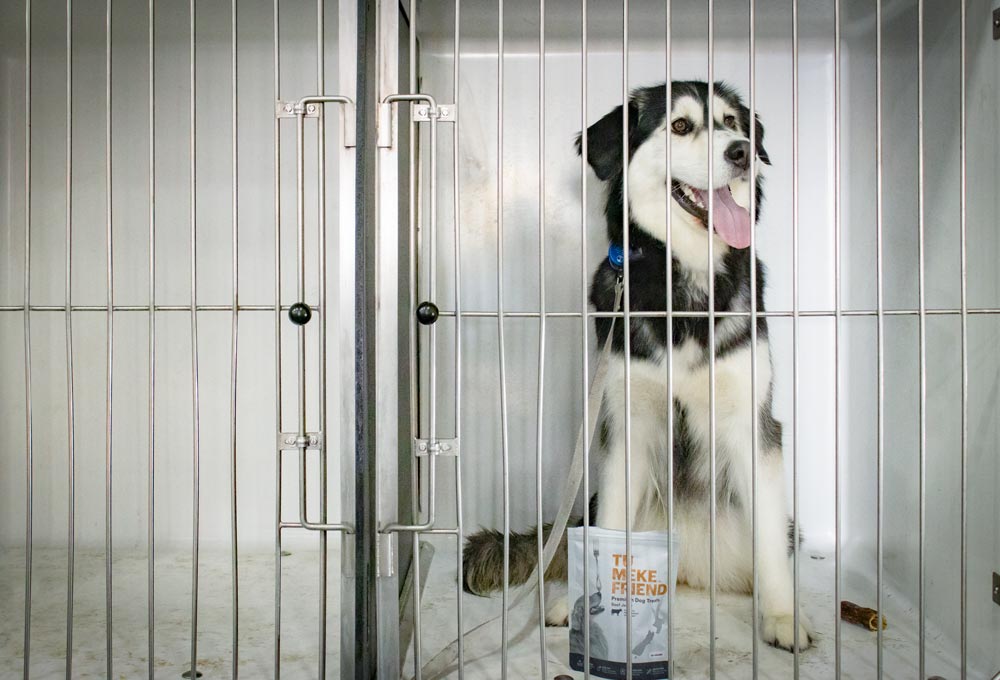 Dog-friendly locations
Dog-friendly locations
Whether you have a Labrador or a Miniature Schnauzer, there are always places you can walk your dog so they can enjoy their holiday as much as you. If you're staying in the capital, Lyall Bay has a big stretch of sand that's perfect for a game of fetch or a dip in the sea. There are also a number of fully-fenced dog exercise areas you can explore across the city which you can find out about here.
Pet-friendly accommodation
Accommodation options which allow pets can be a little restricted but there are options out there. Petscancometoo.co.nz is a great resource for finding pet-friendly properties so the whole family can enjoy a trip away. If you're more of a camper, rankers.co.nz has a great app which lets you filter campsites based on whether pets are allowed and there are a fair few dotted all across the country.