Hit the slopes with Interislander
Hop off the Interislander in Picton and you are within 450km of nine ski fields – ranging from the bigger commercial fields of Porters and Mt Hutt to the smaller club fields of Rainbow, Hanmer Springs, Broken River and Craigieburn.
Taking the car with friends and family, and your own skis or boards, proves to be an economic option compared with cost of flying and hiring a car, plus you get to drive through some stunning parts of the country.
When you're on the slopes and get hit by weather – jump in the car and move to the next ski field!
BOOK NOW! We have departures from Wellington to Picton daily from 8:45 am to 8:00 pm.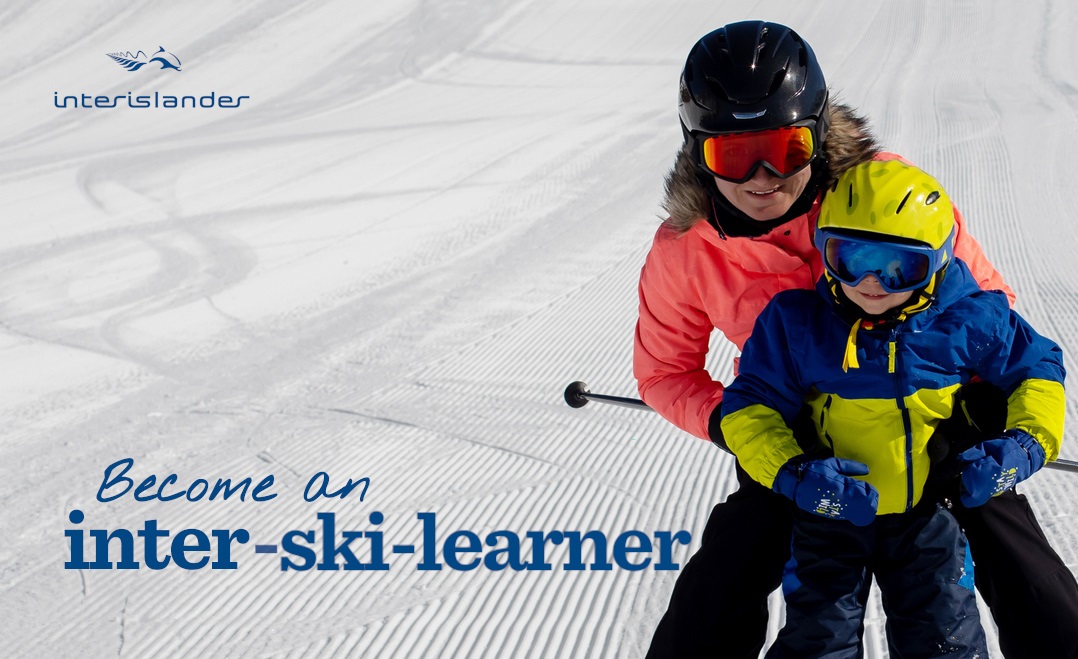 Skiing off the beaten track in Canterbury:
Driving to Queenstown is always an option but there are plenty of places in the top of the South Island - from club fields with lodges and T-bars to Mt Hutt with all the mod cons. You may catch a glimpse of kea - keep your valuables away from these alpine characters!
The most northerly of the South Island ski fields and only 150 km from Picton. Skiing options for all skill levels and a terrain park offers excitement and challengers for adventurous skiers and boarders. A new groomer means well presented runs this winter. www.skirainbow.co.nz.
Ski or snowboard during the day and soak in the hot pools at night. "The small club field with the big heart." www.skihanmer.co.nz
The oldest club field in the country, renowned for extreme skiing and snowboarding. Not one for beginners. Home of the New Zealand Snow Safety Institute. www.templebasin.co.nz
Only 90 minutes from Christchurch. This is definitely one for more experienced skiers. Their website describes the field as "groomed only by Mother Nature." www.craigieburn.co.nz
Stay in mountain cabins only 10 minutes from the slopes. They also offer a range of courses over winter including off-piste skills courses. 100km west of Christchurch. www.brokenriver.co.nz
Another club field within 100 km of Christchurch. There are three lodges on the field. This is a kid friendly option. www.mtcheeseman.co.nz
"Ski in the Playground of the Gods!" Mt Olympus claims the biggest and most consistent annual snowfall in New Zealand (over 4.5 metres). www.mtolympus.co.nz
The closest field to Christchurch, with a designated leaners area and but plenty to keep experienced skiers and snowboarders happy. www.portersalpineresort.co.nz
Voted New Zealand's best ski resort eight years running! The largest field in Canterbury. Kid friendly and beginners packages available. www.mthutt.co.nz.
Ski the North Island volcanoes
We at Interislander, like a lot of people, wait for the announcement that an operator or operators will be appointed to operate the two large commercial North Island ski fields this winter.
Whakapapa is on the northern side of Mount Ruapehu. Many Kiwis first ski experience has been in Happy Valley. Old lava flows create challenging half-pipes and terrain for more experienced skiers.
Tūroa is on the south-west side of Mount Ruapehu and is a favourite with snow boarders. Tūroa has the highest chairlift in Australasia, along with stunning views on Tongariro National Park.
Yes! there are three ski fields on Mount Ruapehu. Sharp eyed drivers spot the sign to Tukino along the Desert Road (4WD access only in winter but transport is available from the carpark). Tukino is a club field on the eastern side of the mountain. Experience skiing and snowboarding before chairlifts and groomed slopes with three "nutcracker" lifts. You can also stay in the roomy lodges at the bottom of the lifts. www.tukino.org
Ski Mount Taranaki! The small club field gets around 300 cm of snow each year and has something for beginners, intermediate and advanced skiers and boarders. There are three rope tows and a T-bar. Lodge accommodation is available. skitaranaki.co.nz