Our ferries offer a unique experience of New Zealand famous scenery and hospitality. If you are wishing to film for commercial purposes then you will need formal permission, safety training and chaperoning.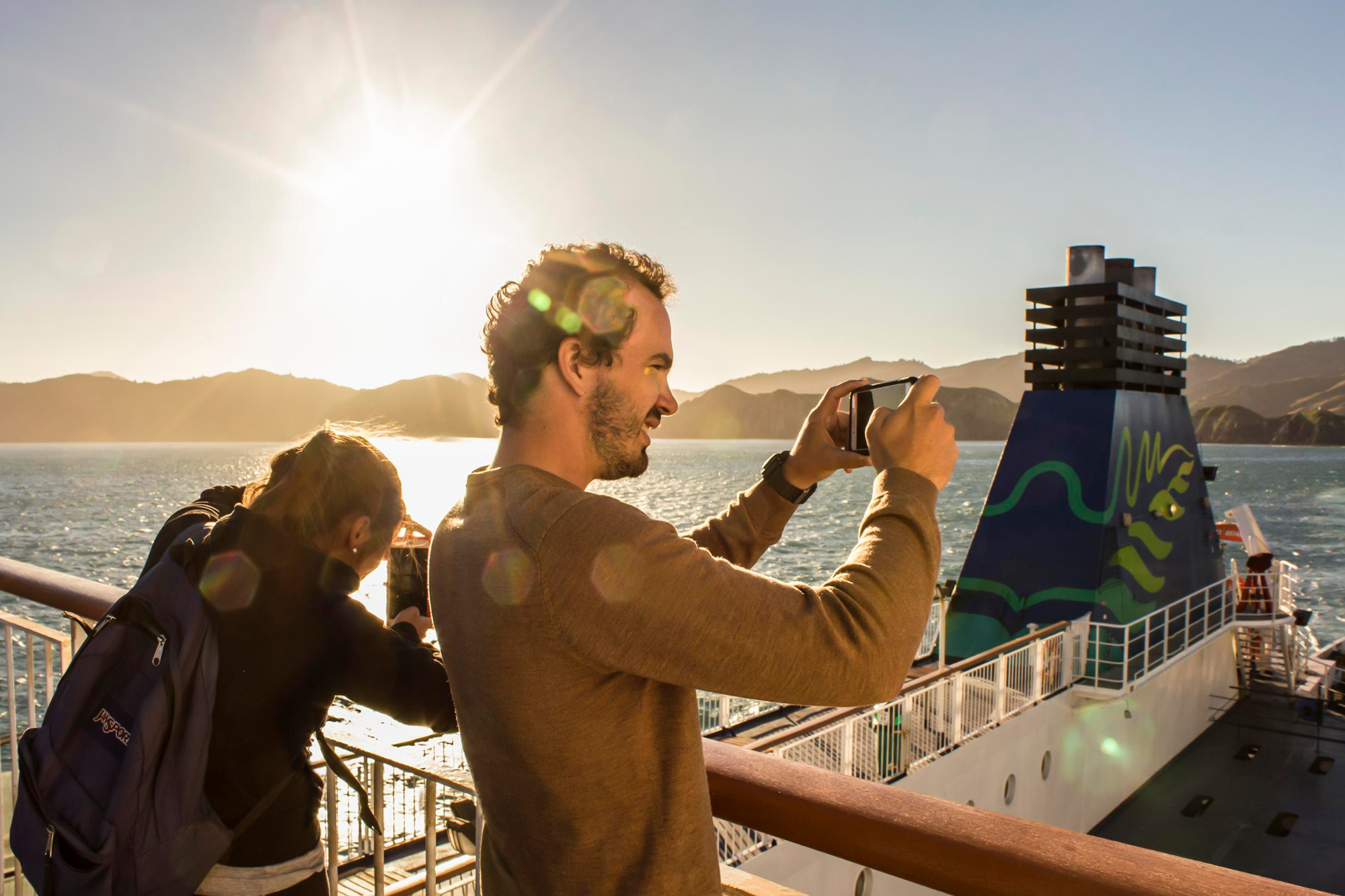 Unless you've received permission from us, you must not sell, or use for commercial purposes, any photography, film or video, you take on our ferries and trains.
If you would like permission to film at Wellington Railway station or at our train platforms and stations please visit our KiwiRail website.
All images, logos, useful copy and The Great Journeys of New Zealand brand guidelines are accessible via our Media Library.
News and current affairs
Please contact our Communications team at mediaenquiries@kiwirail.co.nz, or call +64 4 498 2038.
Commercial filming and photography
All professional filming/photography, including media organisations, is only permitted by prior arrangement. We welcome filming and photography enquiries which include our ferries, terminals, scenic trains and stations. We will work with you to facilitate on-site filming requests where we can, provided these requests do not interfere with our partnership agreements, commercial revenues or day to day operations.
The privacy and security requirements of our passengers are extremely important to us, and with so much onsite activity we must comply with strict site safety rules. Our friendly staff will do their best to ensure you've got all the help you need in making the appropriate arrangements.
Permission must be sought a minimum of 6 weeks prior to shoot date for a smaller production of under a day. This includes any production involving handheld devices.
Longer or more complex productions will require 6 - 8 weeks' notice.
Written permission must be granted by The Great Journeys of New Zealand before any filming occurs and must comply with our terms and conditions.
Please complete our filming and photography request form.
Approval process
Once your application is submitted, this will be reviewed and we will respond by email within 3-5 working days to let you know next steps required for approval.
Please note: Any production company wanting to film/photograph our locations must sign an agreement with Interislander if your request has been approved. We also require proof of your public liability insurance certificate.