Best museums and galleries in Wellington
Nestled at the heart of New Zealand, this vibrant capital city beckons with a wealth of cultural treasures waiting to be discovered.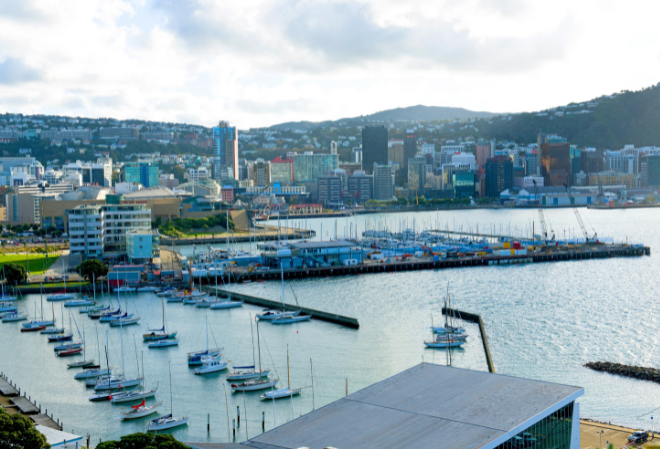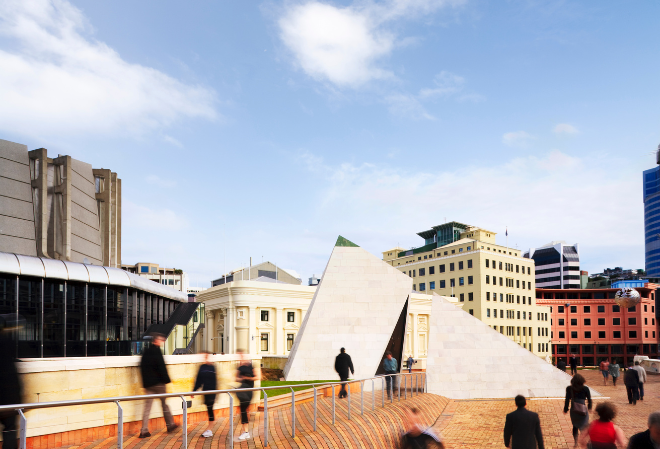 Today, we're your guides on an enchanting journey through Wellington's museums and galleries - a world where history, art, and culture intertwine to paint a vivid tapestry of Aotearoa's captivating story.
What's Wellington known for?
Nestled in the heart of New Zealand, Wellington boasts a diverse tapestry of identities that combine to create its distinctive charm. Renowned as the capital city, it is a thriving hub of culture, art, and creativity.
Wellington has earned its place as a haven for artisits and history enthusiasts, offering a wealth of museums and galleries that tell the tales of Aotearoa's heritage. As the culinary epicentre of New Zealand, the city entices with a multicultural culinary scene that satisfies every palate.
It also proudly wears the title of the nation's coffee capital, inviting visitors to embark on a sensory journey through its thriving cafe culture. While its unpredictable weather may surprise, Wellington's resilience and vibrant spirit shine through, making it a capitivating destination that never fails to inspire awe and curiosity.
What's the best way to get to Wellington?
As you embark on your journey to Wellington, there's no better way to appreciate Aotearoa's stunning beauty than by taking the Interislander. Especially for those arriving from the South Island of New Zealand, this iconic ferry route is not just a means of transportation but an awe-inspiring experience.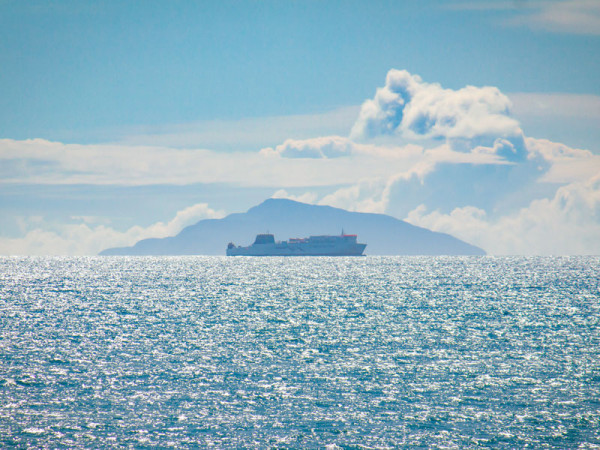 Museums and galleries in Wellington
Now that we've unveiled Wellington's multifaceted charm, it's time to immerse ourselves in the heart of its cultural soul. Prepare to embark on a captivating journey through the city's renowned museums and galleries, each a gateway to a world of history, artistry, and imagination.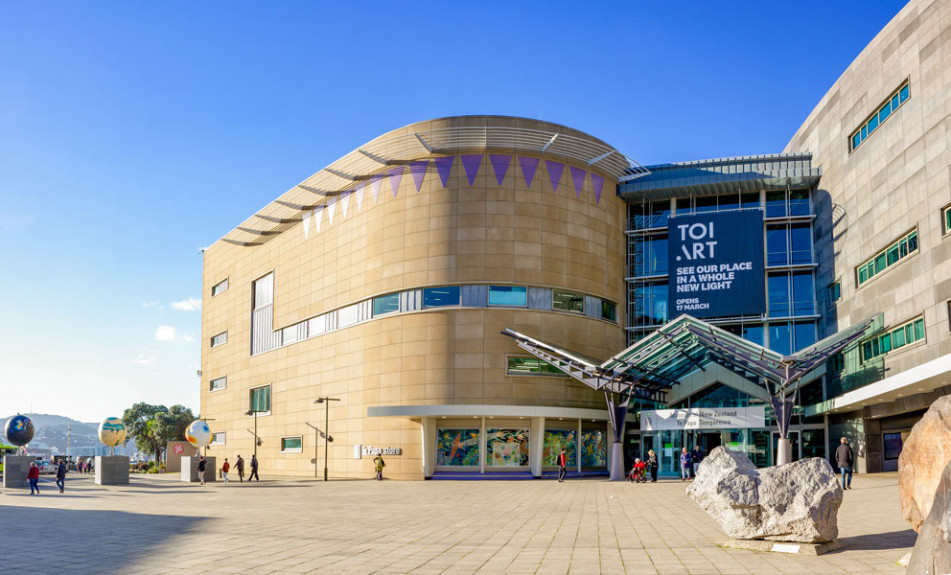 Te Papa Tongarewa
Location: Central Wellington Waterfront
Admission: Some special exhibitions may have a fee.
Step into the hallowed walls of Te Papa Tongarewa, affectionately known as Te Papa, and you'll feel like you've stumbled upon a treasure chest brimming with New Zealand's rich tapestry of stories. Nestled by the water in Wellington, Te Papa stands as the national museum. Inside, you'll discover the essence of New Zealand's history, art, and culture, all waiting to be unveiled.
City Gallery Wellington
Location: Heart of Wellington CBD
Admission: Special exhibitions may have a fee
Welcome to City Gallery Wellington, an enchanting creative playground nestled within the heart of the city. Imagine it as a journey into an ever-evolving art surprise, where you never quite know what marvels you'll uncover during each visit.
Spot the iconic giant hand perched atop its roof, a whimsical invitation to a world where art takes centre stage. Here, you can lose yourself in a diverse array of artistic expressions, from paintings that tell stories without words to sculptures that capture emotions in their very essence. It's a gallery that's ever ready to ignite your imagination.
Cable Car Museum
Location: Top of the Cable Car, next to the Botanical Gardens.
Admission: It's free!
Ever wondered about the mechanics behind those iconic Wellington cable cars that gracefully ascend and descend the city's undulating hills? The Cable Car Museum in Kelburn is your gateway to understanding this marvel of engineering.
Stepping inside feels akin to time-travelling, as you're transported to an era when these cable cars were more than just a mode of transportation—they were a symbol of innovation. Here, you'll witness old cable cars and unravel the clever secrets that propel them up and down the city's slopes. It's a journey back in time that demystifies a beloved Wellington icon.
Space Place at Carter Observatory
Location: 40 Salamanca Road, Kelburn
Admission: Adult: $14, Child: $9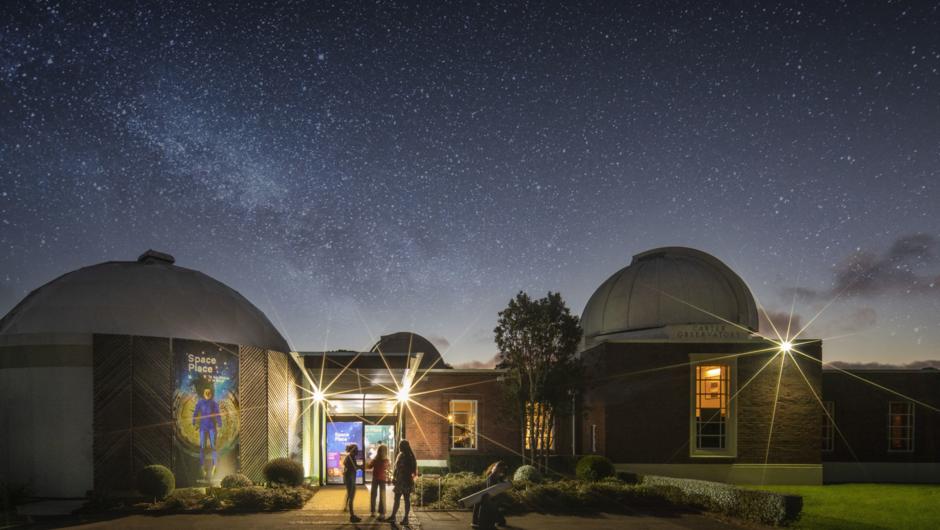 Prepare to be starstruck at Space Place, perched high on the Kelburn hills. It's a celestial wonderland where the mysteries of stars, planets, and astronauts come to life through captivating exhibits and awe-inspiring telescopes.
Whether you're a budding astronaut or simply curious about the celestial wonders above, Space Place beckons with the promise of unlocking the beauty of the universe. It's an immersive experience that leaves you with a sense of wonder and a deeper connection to the cosmos.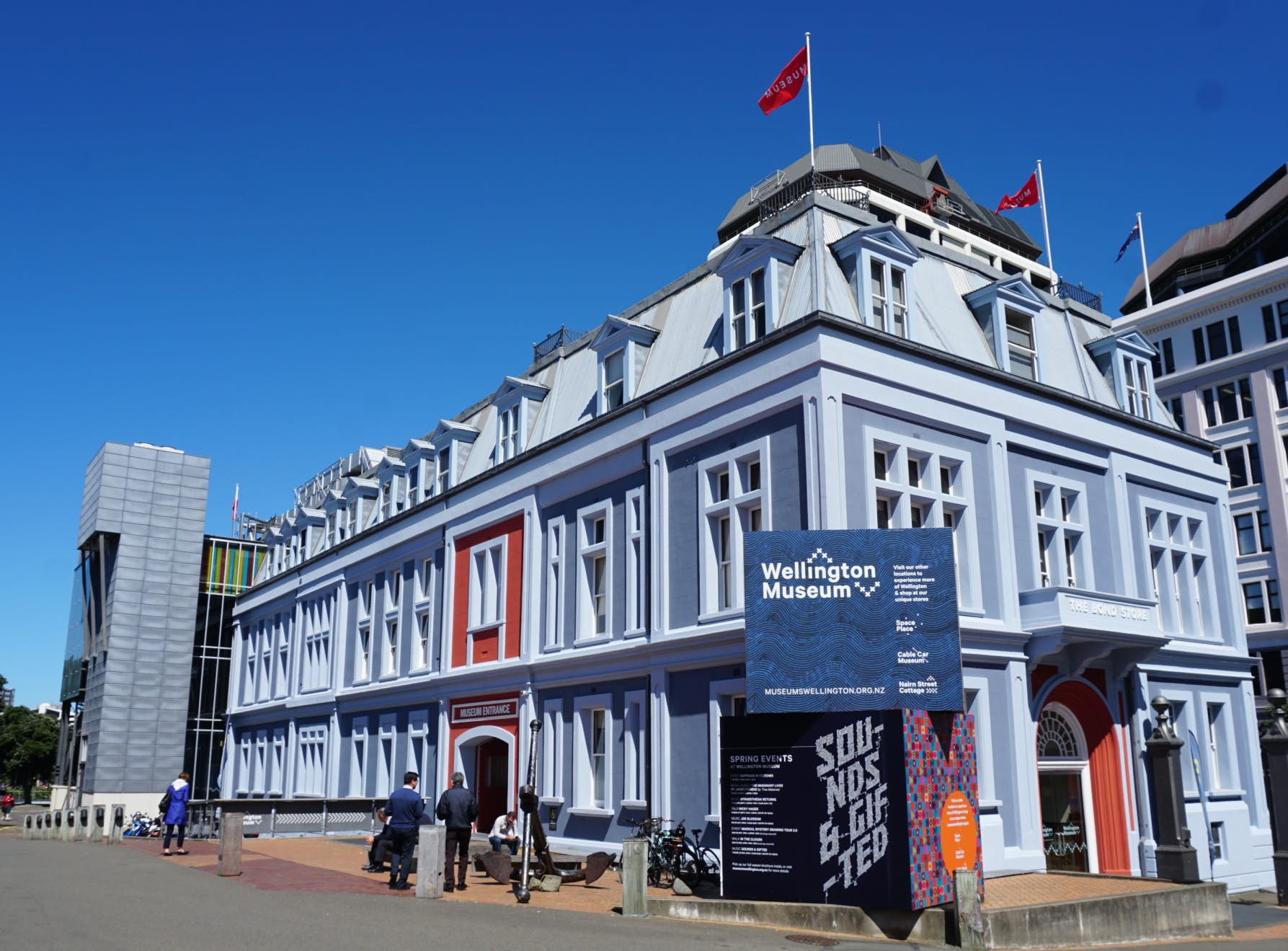 The Wellington Museum
Location: Jervous Quay, Queens Wharf
Admission: Usually free, donations appreciated
Step through the doors of The Wellington Museum, located on Queens Wharf by the water, and you'll find yourself on a captivating journey through time. It's like gazing through a window to the past, where you can unravel the rich history of Wellington.
Here, legends come to life, offering a glimpse into the ancient tales that shaped the land. Dive into the intriguing narrative of how this city was built, guided by interactive exhibits and an array of fascinating artefacts. While most of the time you can saunter in without parting with a single dollar, they do appreciate donations to support their remarkable work.
New Zealand Portrait Gallery
Location: Shed 11, Customhouse Quay
Admission: It's free.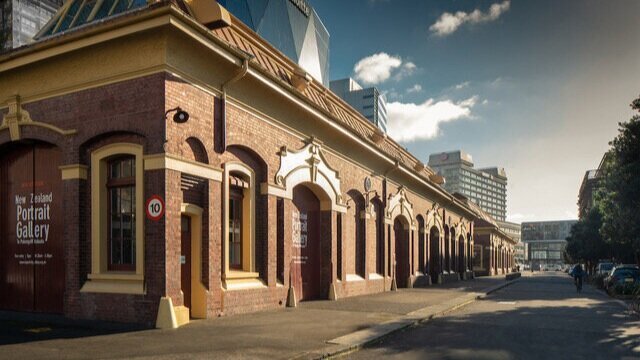 Imagine entering a sanctuary filled with portraits that breathe life into the stories of New Zealand's most influential individuals—that's the New Zealand Portrait Gallery. Here, it's as if a grand photo album has come to life, and each picture tells a tale.
From the visages of renowned figures to the unsung heroes, you'll embark on a visual journey through New Zealand's captivating history. The New Zealand Portrait Gallery is where artistry meets storytelling, a place that inspires and uplifts.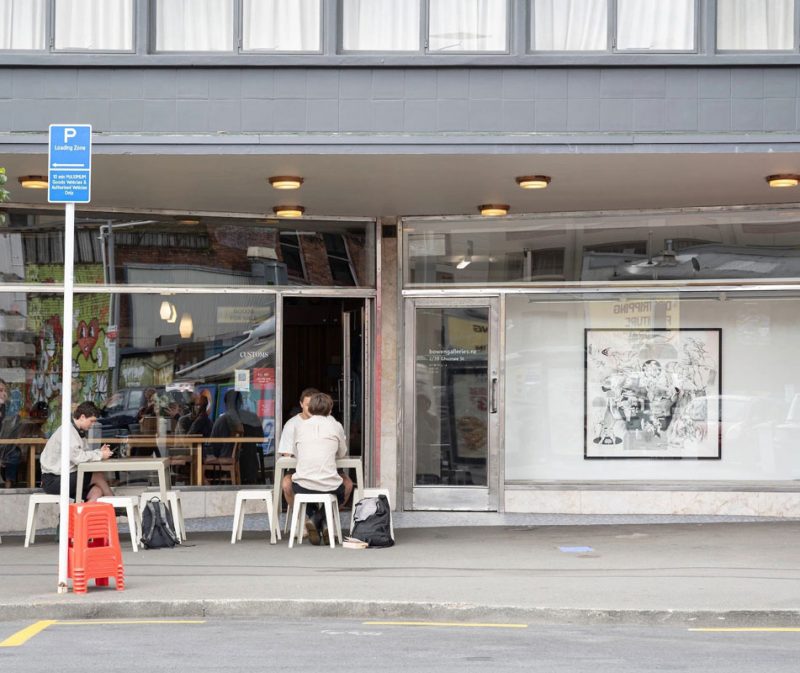 Bowen Galleries
Location: Off Cuba Street
Admission: Free entry.
For art enthusiasts seeking a hidden sanctuary in Te Aro, look no further than Bowen Galleries. Tucked away from the bustling streets, this gallery is a treasure trove of modern art, a place where creativity knows no bounds.
Inside, you'll encounter a diverse range of artistic expressions, from mesmerising paintings that stir the soul to sculptures that defy convention. Surrounded by the city's cafe district, it's a perfect spot to savour art along with a freshly brewed coffee.