Great Places to Eat in Wellington in 2023
Welcome to Wellington, the culinary capital of New Zealand! In this blog, we will take you on a delectable journey through the some top eateries that have been making waves in 2023.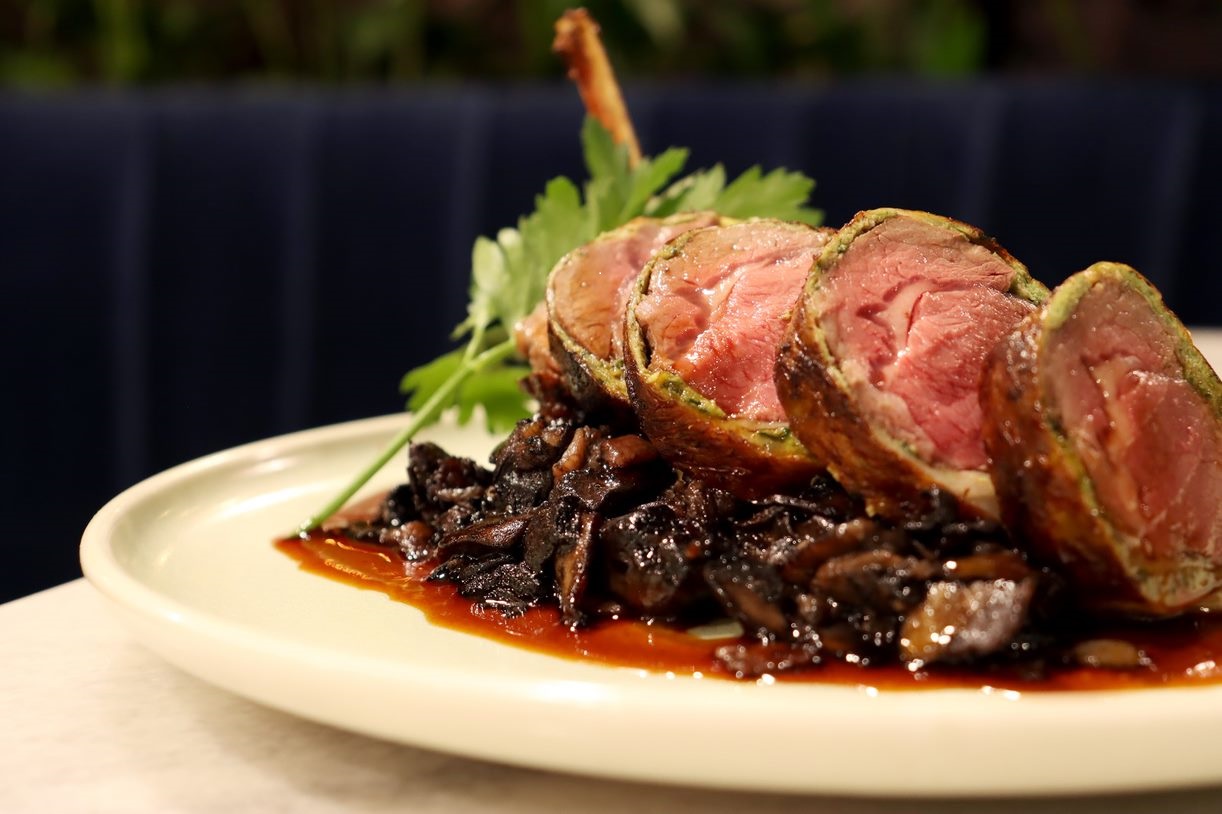 We checked in with some of the Interislander crew on where they have been brunching and dining recently and they were "all onboard" to provide their recommendations.
From hearty brunch spots that kickstart your day to dinner destinations that promise an unforgettable experience, Wellington has something to offer every palate. Prepare to be enchanted by the fusion of flavours, impressed by the culinary creativity, and amazed by the warm and inviting atmosphere of these outstanding eateries.
Where is Wellington?
Wellington, the vibrant capital city of New Zealand, is perched on the southern tip of the North Island. This charming city is renowned for its picturesque waterfront setting and is nestled between rolling hills, offering breathtaking views of the harbour and surrounding landscapes. Wellington's also located in the centre of New Zealand, so you can take a road trip around the North Island, or take a scenic ferry ride to the South Island.
What's Wellington known for?
Wellington, the vibrant capital of New Zealand, is celebrated for its rich arts and cultural scene, highlighted by renowned museums and theatres like the Te Papa Tongarewa Museum.
It proudly wears the title of the coffee capital of New Zealand, boasting a passionate coffee culture that enchants locals and visitors alike. Embracing its distinction as the windiest city in the world, Wellington weaves the wind into its identity, adding excitement to its urban charm.
The city has also made its mark in the film industry, earning the moniker "Wellywood" for its involvement in various Hollywood productions. Beyond its cultural and cinematic achievements, Wellington tantalises taste buds with its diverse and multicultural culinary scene, hosting festivals and offering innovative dishes that showcase the finest local produce and international flavours.
What's the best way to get to Wellington?
For those travelling from the South Island, the Interislander ferry provides one of the most scenic and popular ways to reach Wellington. Operating between Wellington and Picton, this ferry journey treats travellers to the friendliest welcome on Cook Strait, breathtaking views of the Marlborough Sounds, a series of stunning sea-drowned valleys formed by rising sea levels after the last ice age.
The charming and vibrant city of Wellington eagerly awaits visitors to embark on a culinary adventure, and the Interislander ferry serves as the perfect gateway to this enchanting destination.
The best brunch in Wellington in 2023
As the sun rises over Wellington, the city comes alive with the promise of a delightful brunch experience. Wellington takes pride in its diverse and innovative brunch scene, catering to all tastes and preferences.
Whether you're a fan of classic breakfast fare, craving adventurous flavours, or seeking a cosy spot to relax and indulge, you'll find a brunch spot that meets your desires.
Olive Restaurant
Tucked away on Cuba Street, Olive Restaurant is a beloved brunch spot that has captivated locals and visitors alike. As you step into the hidden courtyard, you are greeted by a warm and inviting ambience, setting the stage for a delightful culinary journey.
The brunch menu at Olive Restaurant is a celebration of wholesome and flavoursome dishes, carefully curated to please discerning palates. From freshly baked pastries that melt in your mouth to hearty breakfast options that provide a satisfying start to your day, every item on the menu is a treat for your taste buds.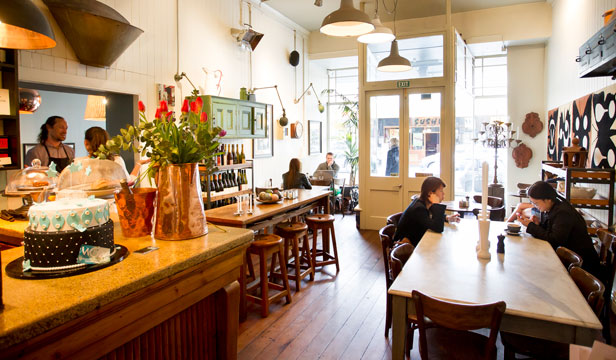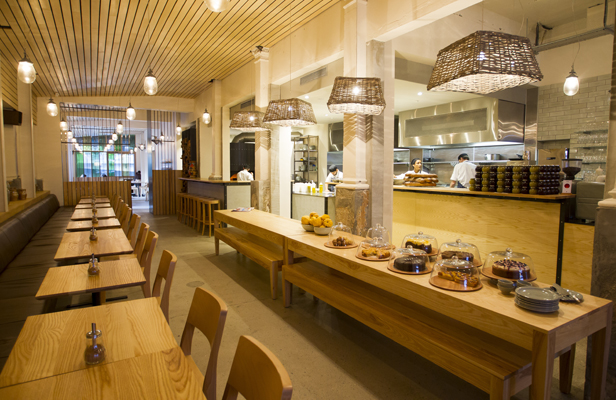 Loretta
Loretta, also located on Cuba Street, is a trendy and vibrant eatery that captures the essence of Wellington's culinary scene. With its industrial-chic interior and contemporary artwork, the restaurant exudes an air of urban sophistication.
A must-try at Loretta is their unique brunch pizza, a creative concoction that combines the best elements of breakfast and pizza. Topped with free-range bacon, sunny-side-up eggs, and roasted cherry tomatoes, this culinary innovation is sure to tantalise your taste buds and become a favourite for brunch aficionados.
Pair your meal with one of Loretta's craft cocktails or mocktails, and you'll have the perfect complement to your brunch experience. From zesty citrus blends to refreshing herbal infusions, these beverages add an extra layer of indulgence to your meal.
August Eatery
At August Eatery, which is just between Cuba St and Courtenay Place, the focus is on seasonal produce and creative flavour combinations. The menu changes with the seasons, ensuring that every dish is made with the freshest and most flavorful ingredients available.
If you prefer savoury options, August Eatery has you covered with their tempting choices, such as savoury waffles topped with poached eggs and hollandaise sauce, or the mouthwatering Turkish eggs, served with yoghurt and chilli butter.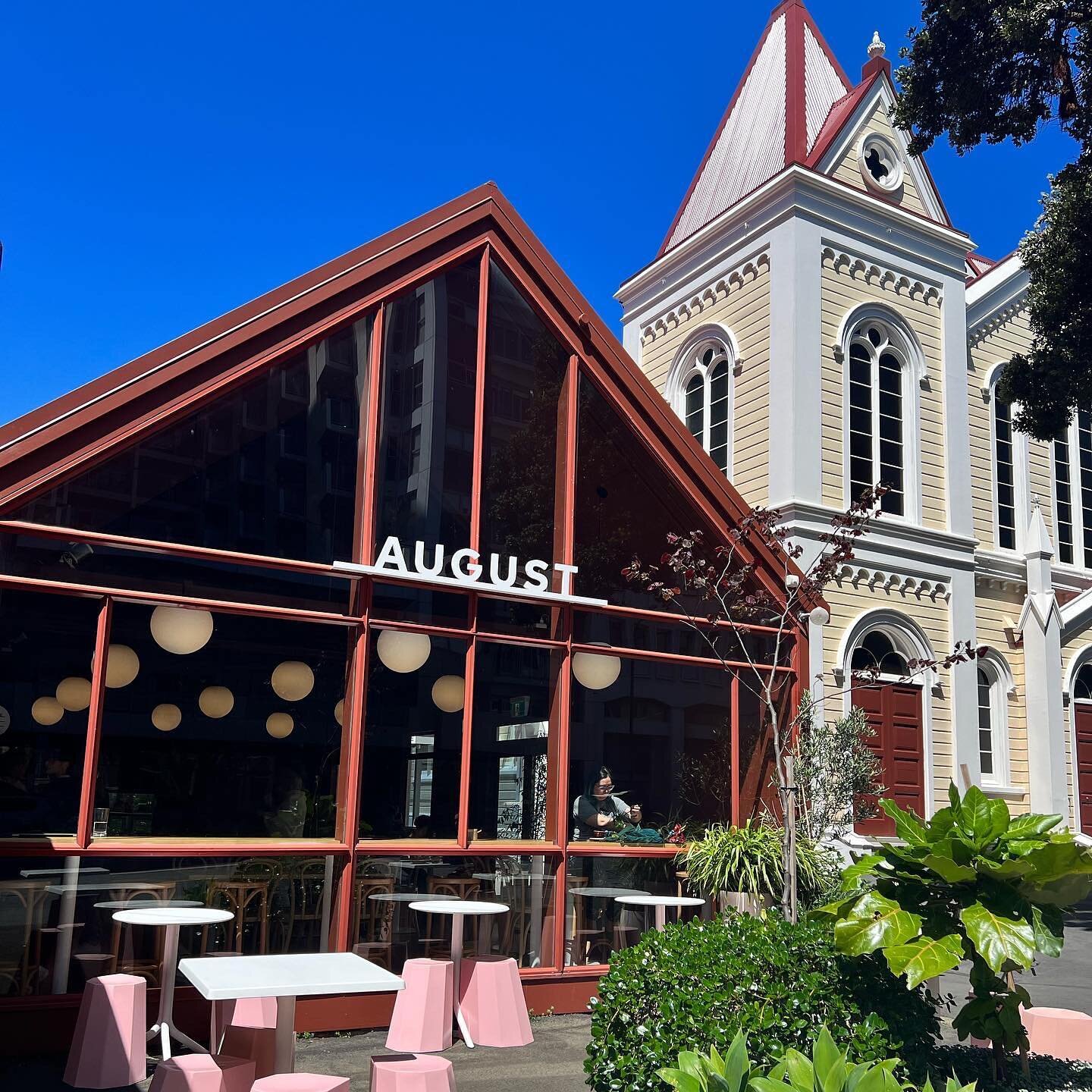 Romeo's Deli & Bar
For a European-inspired brunch experience, head to Romeo's Deli & Bar on Vivian Street. This cosy spot offers a well-curated menu of artisanal sandwiches, each one a masterpiece of taste and texture.
The menu at Romeo's showcases the art of sandwich-making, with each option carefully crafted with attention to detail. From the classic Reuben sandwich with tender corned beef, sauerkraut, and Swiss cheese to the vegetarian-friendly Caprese sandwich with fresh mozzarella, ripe tomatoes, and basil pesto, there is something to satisfy every craving.
Prefab Eatery
As a Wellington institution located near Vivian St, Prefab Eatery has garnered a loyal following of locals and visitors alike. It's no wonder why, as this charming café takes great pride in its on-site bakery, where fresh bread is lovingly baked each day, and its own coffee roastery, ensuring that the brews are always top-notch.
While Prefab Eatery is only open on weekdays, it's worth planning your visit accordingly. The moment you step inside this bustling eatery, you'll be greeted by the aroma of freshly baked bread and the hum of coffee machines, creating an inviting ambiance that beckons you to stay a while.
Fred's Sandwiches
For those seeking a brunch experience with a twist, Fred's Sandwiches on Cuba Street is a hidden gem that promises mouthwatering sandwiches and creative culinary offerings. Step into this cosy eatery, and you'll immediately notice the lively atmosphere and the friendly staff ready to guide you through their unique menu.
Don't miss out on their delicious sandwich specials, especially the beef roll - it's a real crowd-pleaser!
After a fulfilling brunch, it's time to explore the culinary wonders of Wellington's dinner scene. Here are some outstanding dinner spots that will leave you craving for more:
Kisa
Situated on Cuba Street, Kisa offers a culinary journey to the Middle East. The restaurant's warm and inviting atmosphere, adorned with Moroccan-inspired decor, sets the stage for an authentic dining experience.
Kisa's dinner menu celebrates the rich flavours of Middle Eastern cuisine, with a focus on fresh and aromatic ingredients. The mezze platters are a highlight, featuring an array of small dishes that tantalise your taste buds with their vibrant flavours.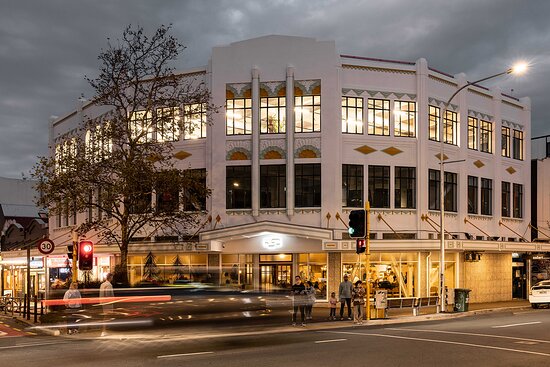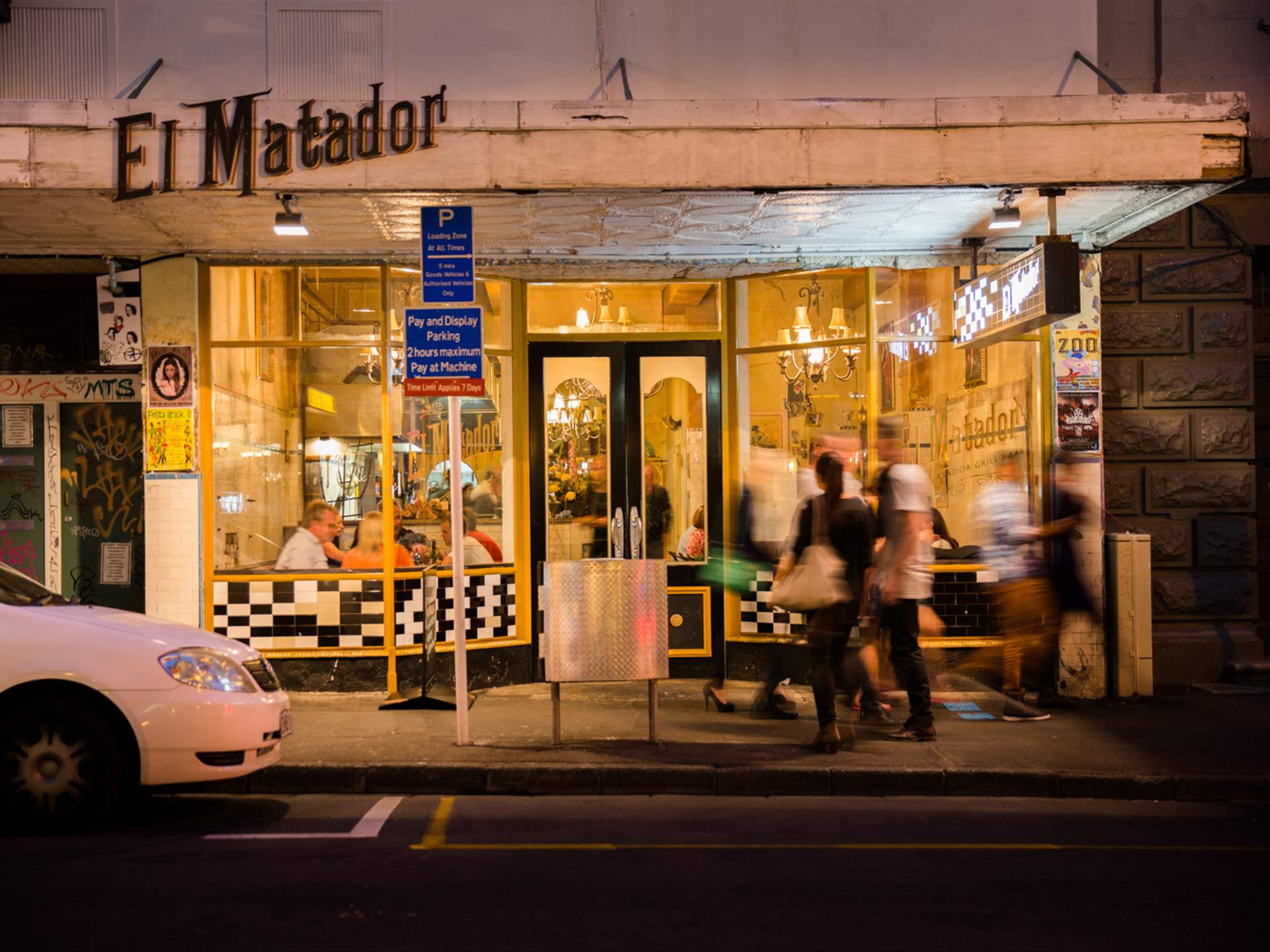 El Matador
Experience the vibrant flavours of Argentina at El Matador on Cuba Street. This lively steakhouse serves up juicy, flame-grilled cuts of meat and an extensive selection of Argentine wines for a memorable dinner experience.
El Matador's interior exudes a rustic elegance, with exposed brick walls, vintage posters, and dark wooden furnishings that transport you to a traditional Argentine estancia. The lively atmosphere, with tango music playing in the background, adds to the sense of being immersed in Argentine culture.
The star of the show at El Matador is, of course, the mouthwatering steaks. Choose from a variety of cuts, such as ribeye, sirloin, or fillet, each cooked to perfection and bursting with flavour. For those looking to share, the mixed grill platter is a carnivore's dream come true, featuring an assortment of succulent meats that satisfy even the heartiest of appetites.
Nicolini's
Nicolini's, located off Courtenay Place, is a beloved Italian restaurant that has been delighting diners for years. Known for its authentic flavours and cosy atmosphere, this family-owned establishment offers classic Italian dishes made with love.
The dinner menu at Nicolini's pays homage to the rich culinary heritage of Italy, featuring dishes that highlight the best of Italian flavours. Start your meal with antipasti, such as bruschetta or burrata with ripe tomatoes and fresh basil, to awaken your taste buds.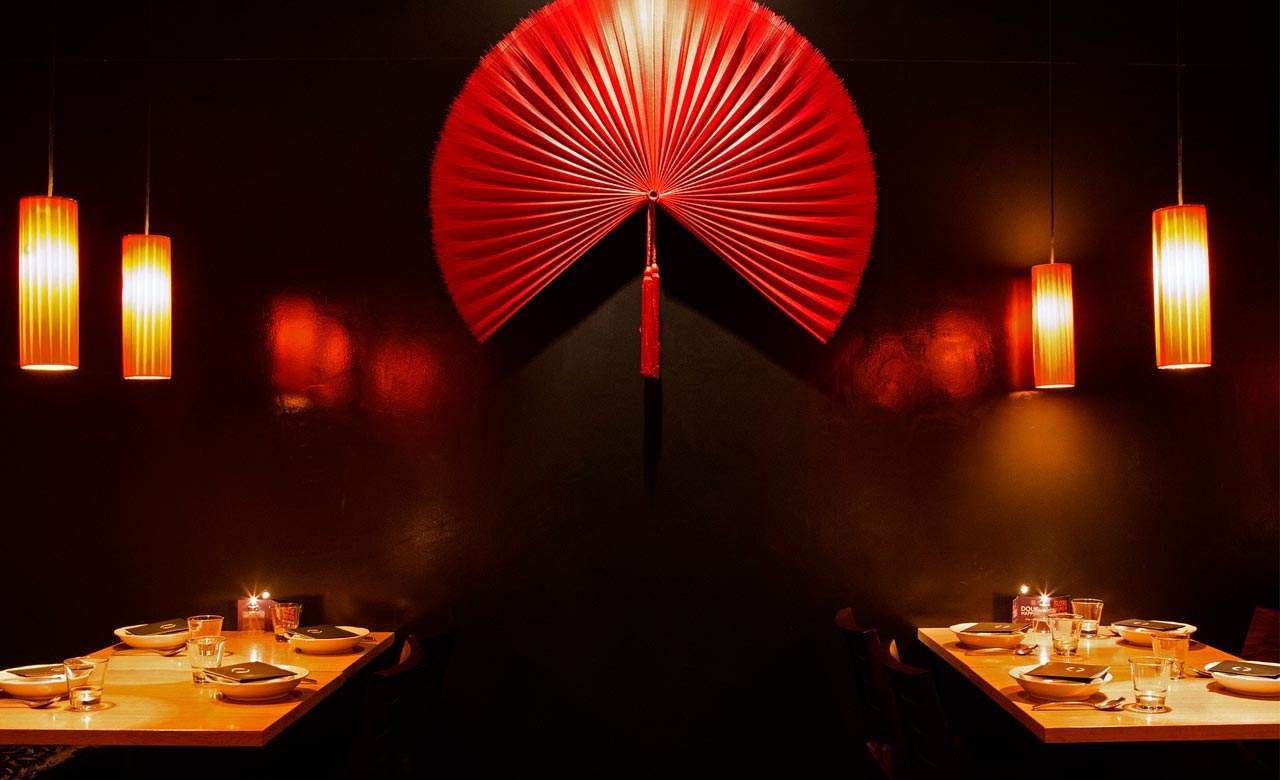 Dragonfly
Nestled in the middle of Courtenay Place, Dragonfly offers a sophisticated yet relaxed ambiance that complements its delectable Asian cuisine. The restaurant's moody vibe, with dim lighting and oriental-inspired decor, sets the stage for an intimate and memorable dinner experience.
Dragonfly's dinner menu is a celebration of the diverse and vibrant flavours of Asia, with dishes that showcase the culinary traditions of China, Japan, Thailand, and beyond. Each dish is thoughtfully crafted to highlight the unique ingredients and cooking techniques that define Asian cuisine.
Ortega Fish Shack
As a renowned seafood destination tucked away on Majoribanks Street, Ortega Fish Shack impresses with its fresh and flavorful seafood dishes. The restaurant's cosy and inviting atmosphere adds to the overall dining experience, creating a warm and welcoming ambience that invites diners to relax and indulge in the best of New Zealand's seafood.
For those who prefer options beyond seafood, Ortega does not disappoint. The restaurant's commitment to offering a diverse menu includes the best steak and chips, a flavorful and satisfying choice for meat lovers.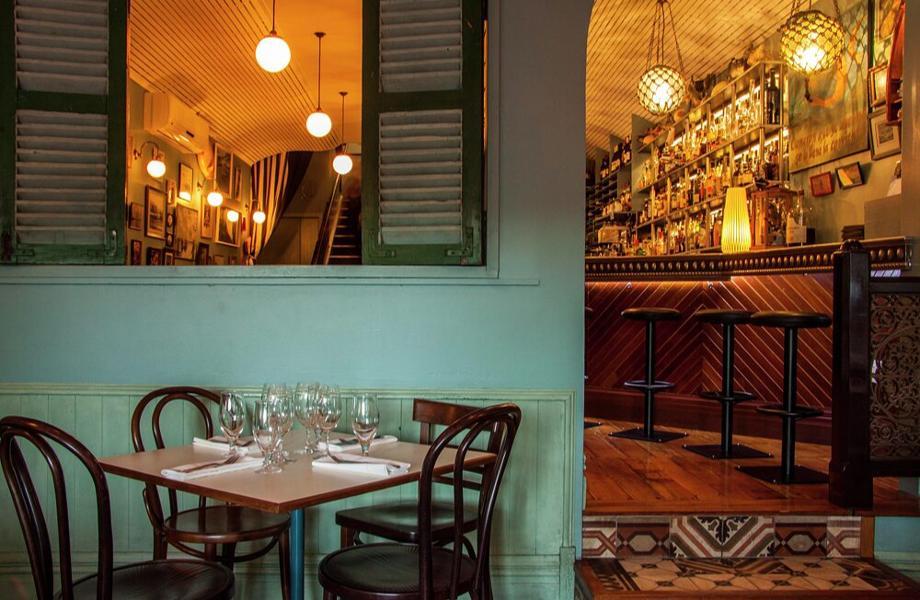 The relaxed and inviting atmosphere at Ortega Fish Shack adds to the overall dining experience, making it the perfect spot for a memorable dinner with friends or a romantic date night.
Ready to explore the best eats in Wellington?
From hearty brunch spots that offer a perfect start to your day to dinner destinations that promise an unforgettable experience, Wellington's dining scene is a treasure trove of flavours and culinary creativity.
Before embarking on your gastronomic adventure, don't forget to book your Interislander journey to Wellington. The scenic ferry ride between the North and South Islands provides a breathtaking prelude to the culinary delights that await you in Wellington.