Kaiarahi
Serving up good food, a chilled drink, relaxing recliners and a rooftop view of the incredible sights you are looking for.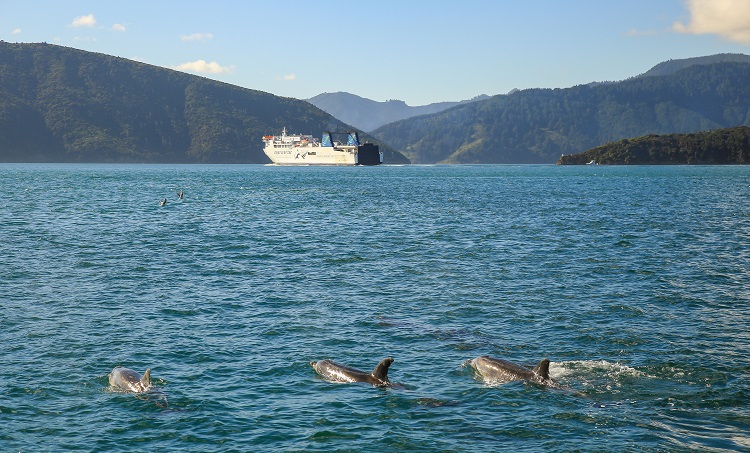 Areas on Kaiarahi
With a range of comfortable seating, and an abundance of food and beverage options available, your Cook Strait crossing on Kaiarahi is guaranteed to impress.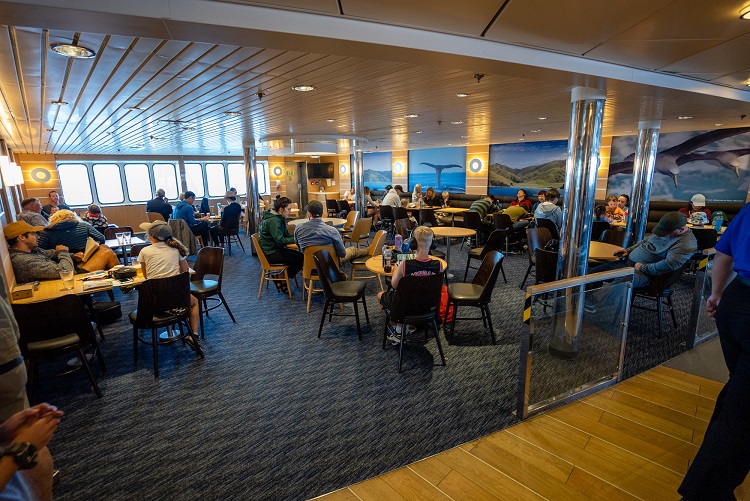 Ocean View Eatery
With excellent food, comfortable seats, and a spacious relaxing environment, the Oceans View Eatery is a great place to settle down and enjoy the entire journey!
Find out what's cooking by viewing our new food menu.
Island Bar and Café
If you are someone who likes to sit back and relax with delicious local beer or wine, then the Local Heroes bar is the place for you. The bar is located at the front of Deck 7 and serves up some special views with your favourite brews!
You can see our brand new beverage menu here.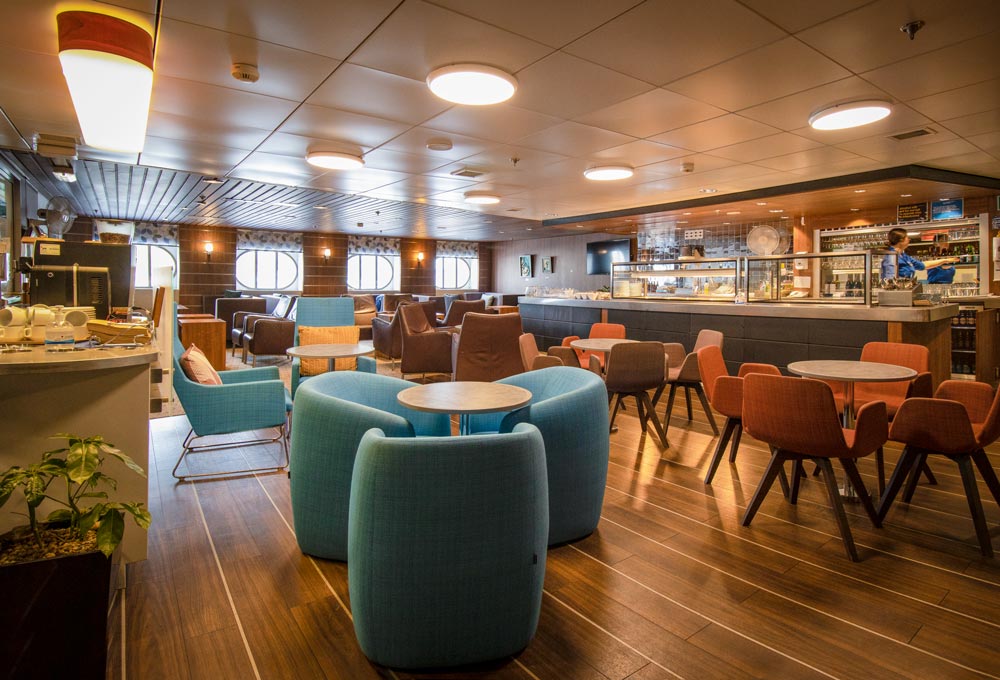 Premium Lounge
For a more refined journey across the Strait, book a seat in our Interislander Premium Lounge.
Interislander Premium includes complimentary food and drink - including wines and beers - and provides a comfortable, quiet, child-free environment, with complimentary newspapers, magazines, and Sky television.
Interislander Premium is restricted to passengers 18 years and over. To reserve your place in the Interislander Premium Lounge, simply add it to your booking.
Other facilities
Here are some of the other facilities available on Kaiarahi to ensure your journey is as comfortable as possible
Children's TV/Play Area
Everyone needs a bit of down time. For this reason, we have a Children's TV lounge for young ones that is dedicated to the Disney channel. Plus, there's a blackboard for a bit of onboard creativity and tables and chairs for playing games. The lounge is located on Deck 8 next to the Lookout Lounge.
Sky TV
You'll find Sky TV playing live sport and top TV shows in the Local Heroes bar on Deck 7. So don't worry about missing the big game. Just grab a seat and a beer and settle down for the journey!
Shop
Whether you need a nice warm jacket, a cool new t-shirt, an authentic pounamu or some entertainment for the kids, you will find it all in our mini emporium on Deck 7. We also have a range of Interislander souvenirs and memorabilia.
Stay connected onboard with our free WiFi. We have upgraded our WiFi especially for this busy summer season. You will now get good coverage across Te Moana o Raukawakawa Cook Strait.
You can use up to 500MB which is enough to check your emails, read the latest news and post on social media. If you want to watch a movie or your favourite TV show, download it before you come onboard.
You can even access it in the terminals. You will need to set up an account the first time you use it.
Due to current limited elevator accessibility to board this ship, we strongly advise passengers that require wheelchair access travel on Aratere or Kaitaki. Please call us on 0800 802 802 if you require further information.
Kaiarahi has a lift to take you from the car decks to the passenger area. There are hand rails and ramps onboard. There are accessible toilets - ask our crew for directions.