Safari at Sea: Cook Strait Wildlife
Anyone who's travelled with us knows Interislander™ is so much more than just a way of hopping between Picton and Wellington.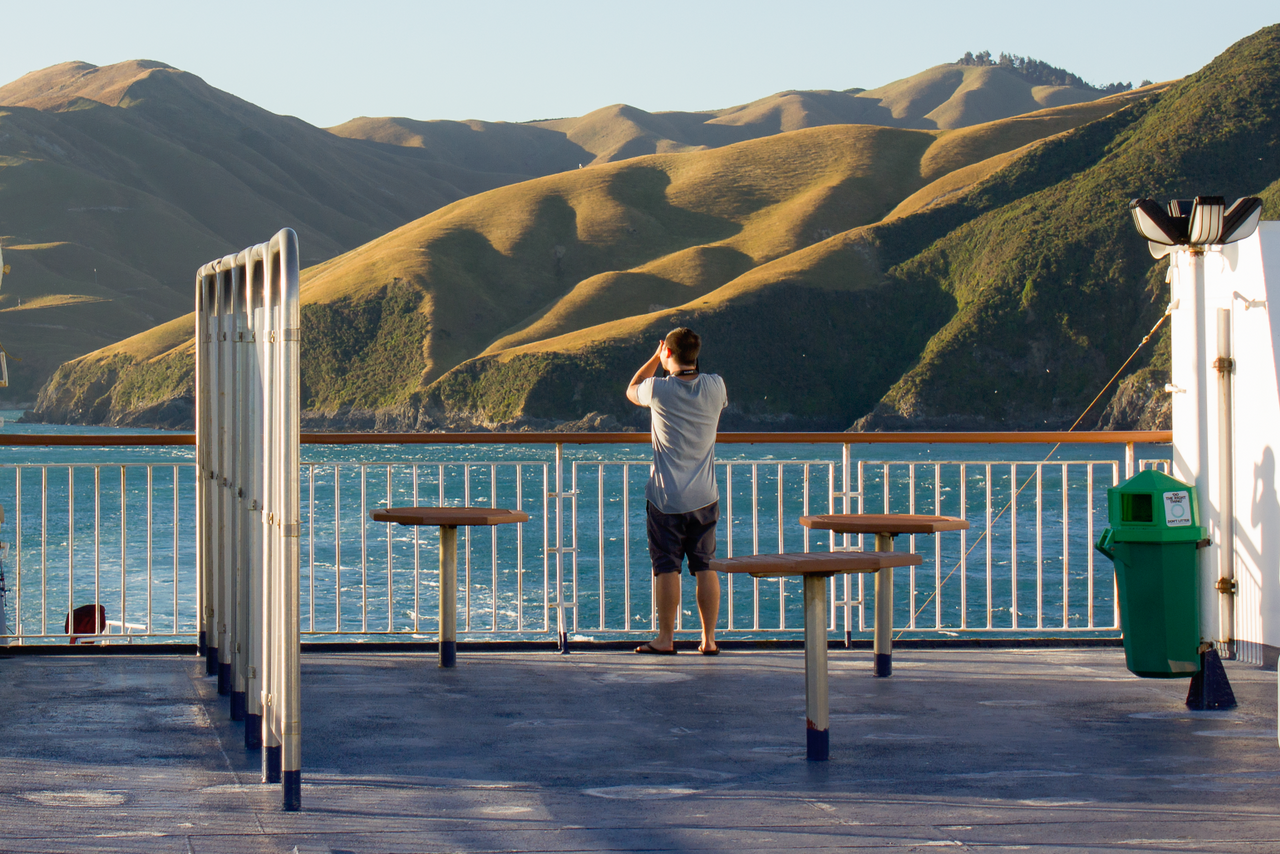 It's thought to be one of the most beautiful ferry journeys in the world, where passengers can enjoy the sights of the picturesque Marlborough sounds, or the always buzzing Wellington Harbour. But that's not all you can see from onboard the ferry. There are all sorts of ocean-dwelling creatures who make the 93 kilometre stretch between the North and South Island their home. And if you're lucky, they might show face, fins or beaks on your journey with us.
So if wildlife on the water floats your boat, here's a list of the feathery, furry and friendly animals you could meet on the way. And if you can't get enough of the safari on the sea, we've got a couple of other animal kingdoms to explore at either end of Cook Strait.
Friends with fins
There are dolphins galore who make the dynamic crossing their home. With plenty of different species to spot as well, some of which tend to travel alongside each other, keep your eyes peeled for a fin or two, rising from the sea.
Unlike most, Dusky dolphins don't have a beak. Their 'noses' end almost abruptly. And their dorsal fin is particularly blunt. Look out for their white belly's, contrasting with their blueish-black backs and tails.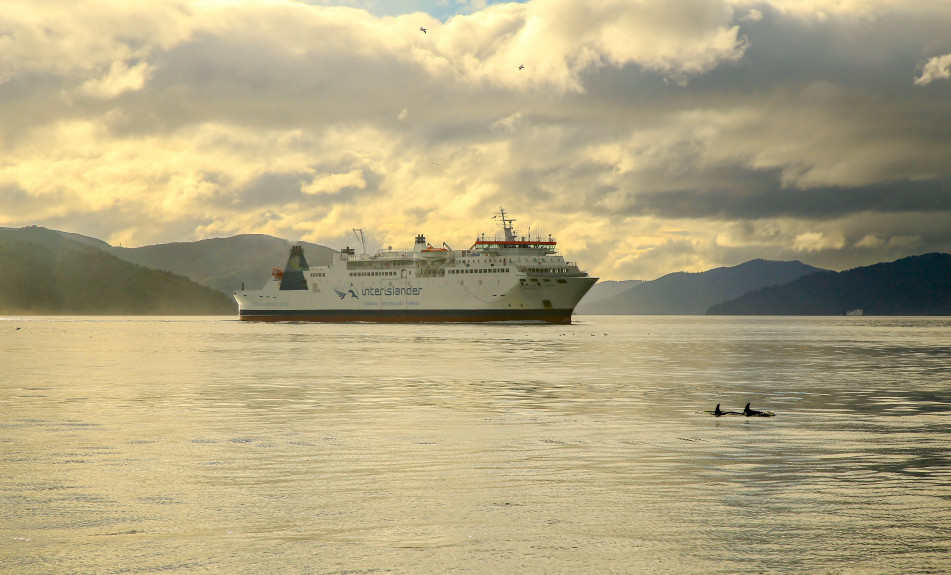 Bottlenose dolphins also have shorter beaks than most. These sleek and slippery sea dwellers are typically a blend of light and dark grey, can grow to over 3m long and love our cold waters. If they are around, they should be relatively easy to spot as they tend to travel in groups of about 30.
New Zealand's Common dolphins are a part of the short-beaked common dolphin family. They appear boldly against the deep blue of the ocean with unique colouring and criss-cross or hour-glass patterns covering their flanks. They can sometimes have purplish-black, grey, white and yellowish tan colouring, making them one of the most distinctive species to look out for.
Did you know Orcas (or Killer Whales as they are widely known as) are actually part of the dolphin family? Orcas are occasional visitors in Marlborough Sounds, and due to their size and unique black and white colouring, they're easier to spot than the other dolphins.
The Hector dolphin is native to New Zealand making them particularly special. They're the world's smallest dolphin and have black and white markings and a rounded dorsal fin.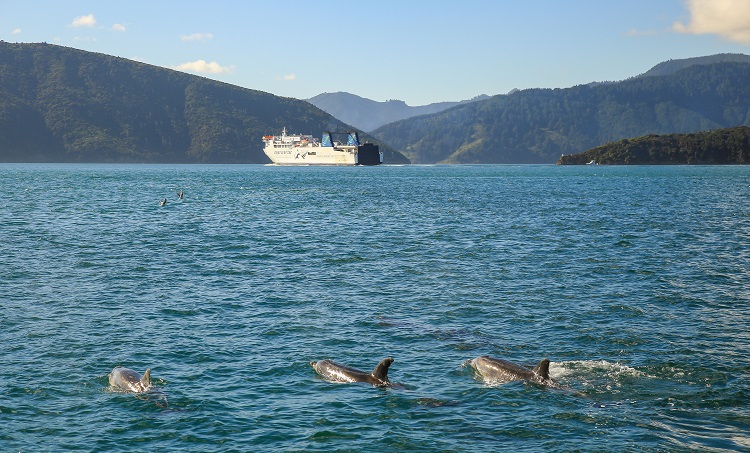 The Interislander has been cruising alongside our playful friends for generations. Our logo was even inspired after Pelorus Jack, the legendary Risso dolphin famed for escorting ships between the North and South Islands. First spotted in 1888, Pelorus Jack would ride the waves made by the big ships, escorting them from the entrance of the Pelorus Sound to the treacherous French Pass and vice versa.
Friends that fly
From the clouds high above to the breeding grounds of the coastline, there are loads of different species of birds to keep an eye out for.
The largest seabird in the world, the albatross can have a wingspan of over three metres. This allows them to glide far more gracefully than smaller gulls, making them pretty easy to spot when they do make an appearance.
There are plenty of other species to keep your eyes peeled for like the Spotted, Pied and Little shags. Or the particularly cute White-fronted terns. Whether they're high in the sky or bobbing along the surface, bird watching is a great way to pass the time and keep the kids entertained.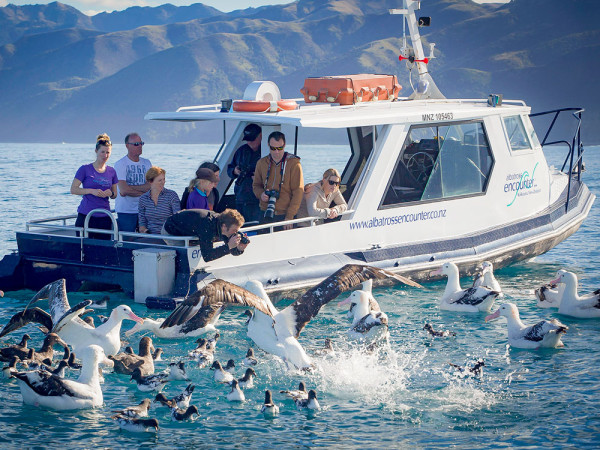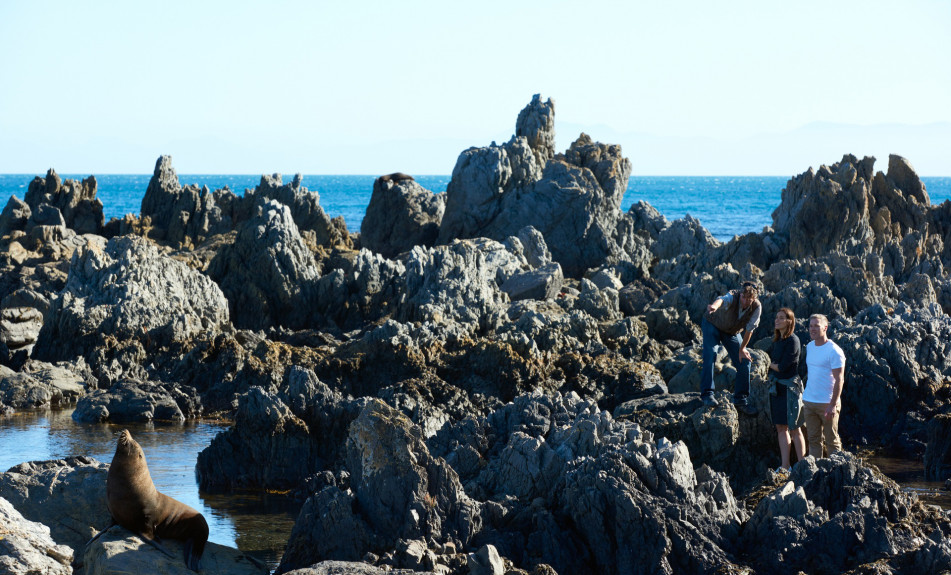 Friends with fur
New Zealand Fur Seals, or Kekeno as they're known in Māori, are native to our waters and coastline. You'll often see these lovable furry friends playing around the rocks either side of the Cook Strait. These seals have little ear flaps and of course a layer of fur that distinguishes them from other seals. They're like the dogs of the sea.
Humpback Season
If you're planning on making the trip between June and September, there's a chance you'll spot these giant deep-sea dwellers. Humpback Whales migrate to warmer waters during the winter months. They have squashed knobbly heads, pectoral fins and are one of the largest species of whales on the planet. Unfortunately, we never know when to expect them, so if you do spot them on your voyage, consider yourself very lucky!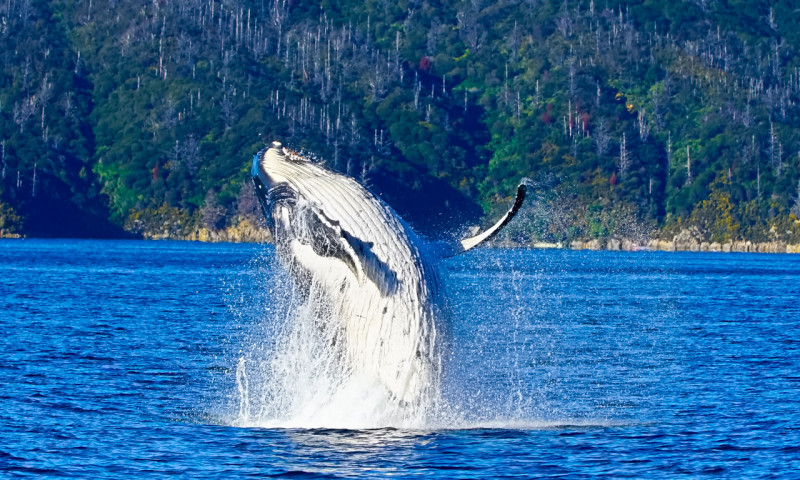 What to bring
To make the most of your time on the Interislander, be sure you've got your wildlife-watching essentials covered.
We asked local wildlife expert Captain Paul from Eko Tours his top tip for spotting wildlife in the area and it is as simple as looking out the window or out to sea.
He also recommends bringing a pair of binoculars for those shy creatures who keep their distance from the ferry. Your patience is also essential. We never know which Cook Strait locals are going to make an appearance.
If you're going to be standing out on the deck for long periods of time, you might feel the cold burn of a southerly wind. So bring a cosy jacket or jumper that protects against the elements. If the weather isn't on your side find a spot inside and enjoy a hot drink from our licensed café, all while keeping your eyes at sea.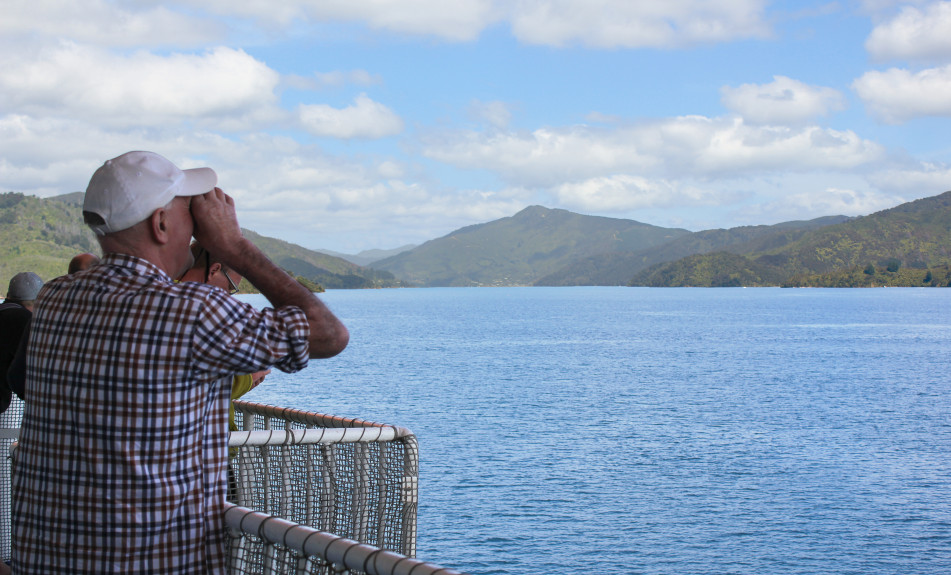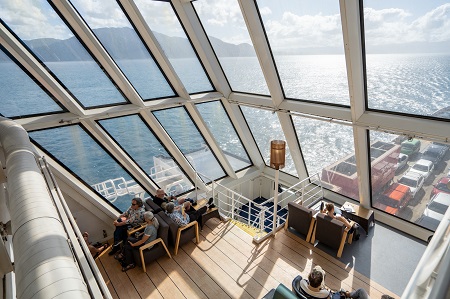 More wildlife experiences
If the animals are laying low when you're travelling with us, there are some incredible sanctuaries and animal tours on either end of the crossing, that can give you that close encounter you're after.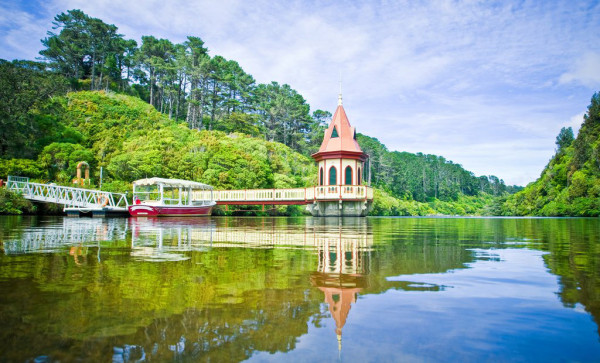 Zealandia
Explore Wellington's Zealandia, the world's first fully-fenced ecosanctuary. This ground-breaking conservation project has reintroduced over 20 species of native wildlife back into the area, some of which had been absent from mainland New Zealand for over a century. Learning about their 500 year vision to restore Wellington Valley's forest and freshwater ecosystems to their pre-human state will excite all wildlife enthusiasts. Plus it's easy to get to, located just a 13 minute drive from the Wellington Ferry Terminal.
E-ko Tours
On the other side of the crossing, E-ko Tours are the experts in the local area, their tours allow animal lovers to explore the beautiful coastline of the Marlborough Sounds and Picton. Their tours explore predator-free islands, so expect to see birds and animals thrive in their natural environment. Whether you're up for some whale-watching, a hike through native bush, or an aerial tour via helicopter, E-ko Tours has you covered. Located just three minutes from the Picton Ferry terminal, they're so close you can walk.
So if you're looking for a way of getting from Island to Island, the Interislander is a nature lover's dream. Booking your Interislander ferry trip is easy. Just check out our fares and pick a date that suits you. The locals can't wait to meet you.