Summer holiday entertainment
Our school holiday entertainment is designed to entertain the tamariki for the journey so you can relax and enjoy your Interislander sailing.
As well as magicians, balloon artistry and facepainting we also have daily colouring competitions - listen for the announcement. Activity books and pencils are available, free of charge, from the onboard stores.
Nigel Kennedy
Nigel has entertained generations of children for over 30 years onboard our ferries.
Performing on Kaitaki from 16 December to 31 January on the 8:45am and 2:15pm sailings.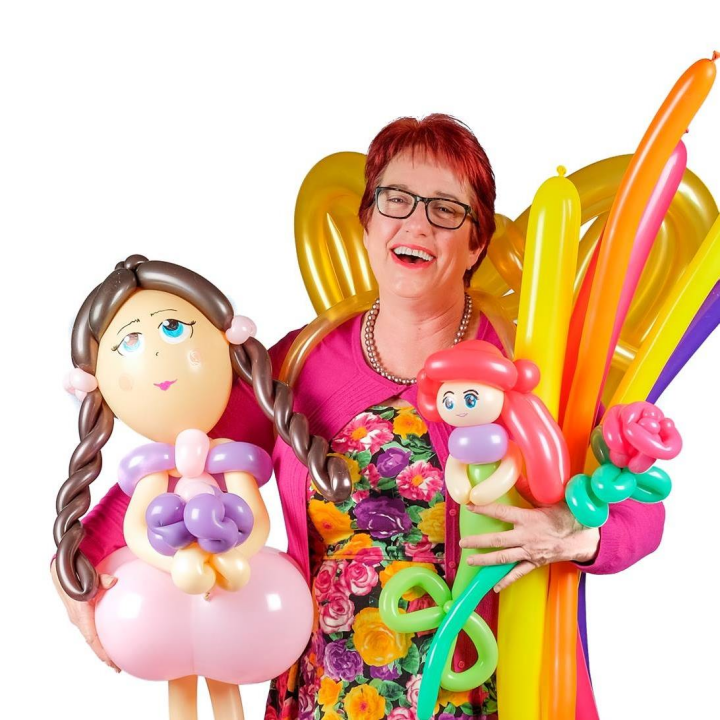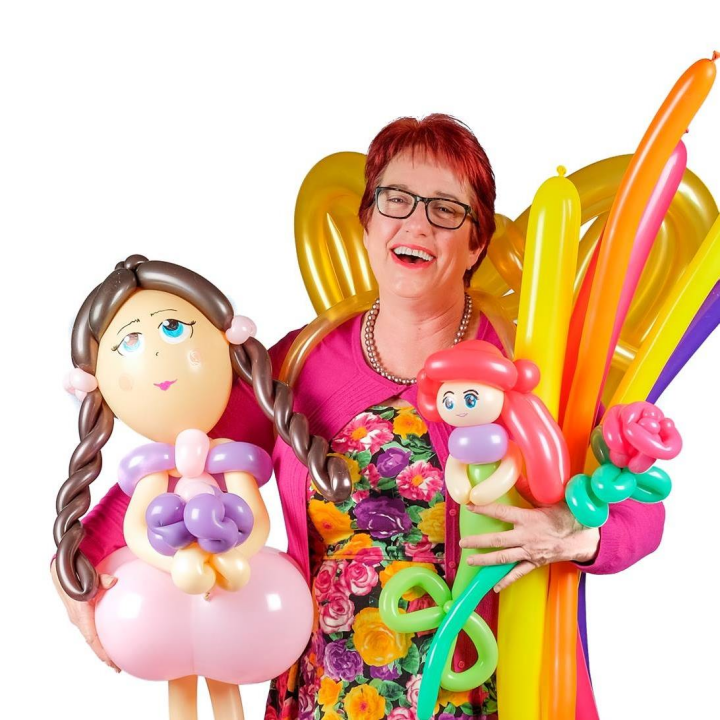 Flossie or Greta
Flossie and Greta will be onboard delighting children with face painting and balloon magic.
Performing on Aratere from18 December - 31 January on the 11:00am and 3:45pm sailings.
There will be some days where entertainers are not available.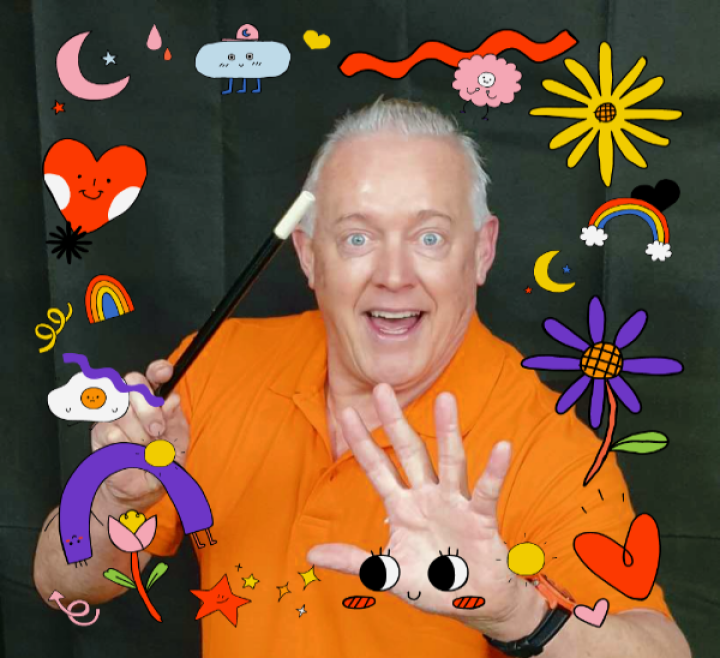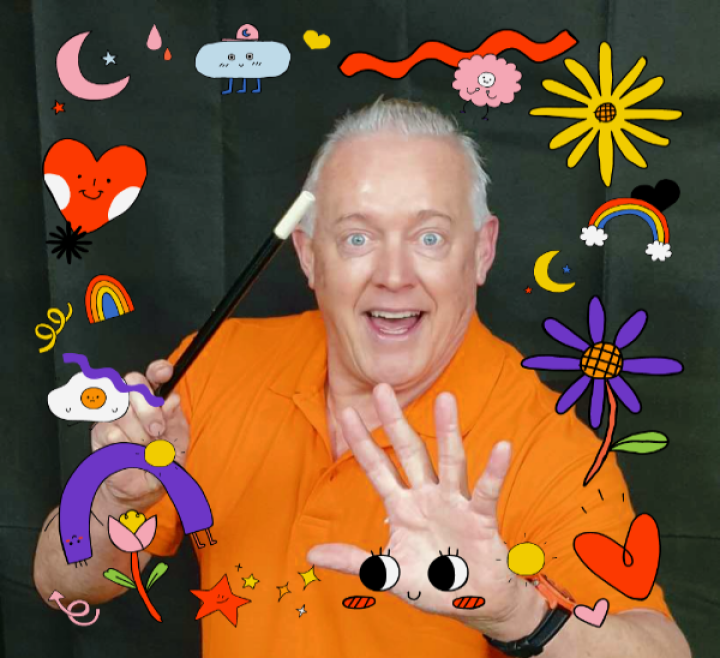 Zappo
After a starring role on Three's 'Blow Up', Zappo is back with us for more school holiday fun.
Performing on Kaiarahi from 21 December - 31 January on the 1:00pm and 6:30pm sailings.
There will be some days where entertainers are not available.
There is plenty more going on to keep the kids entertained
Go on a sea safari
Seeing dolphins, porpoises and whales is the highlight of a Cook Strait crossing for many.
You would be surprised how often it happens. All of our ferries have great outdoor areas where you get stunning views of Wellington Harbour, the Cook Strait and the Marlborough Sounds.
If you are travelling on the Aratere you can stand at the bow of the ship and get the best views for dolphin watching (except maybe those from the bridge with the Captain!).
Our friends at Project Jonah have a great guide to the dolphins, porpoises and whales you may see from the ferry.
We also have some good tips for a Sea Safari.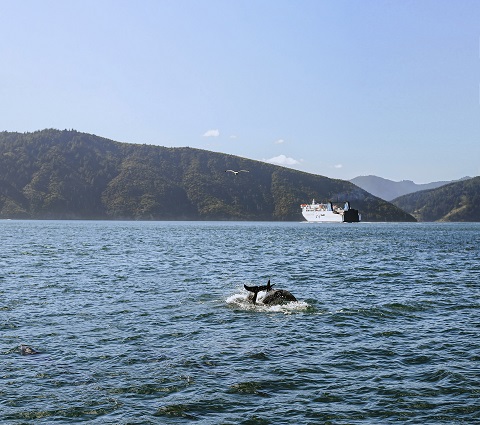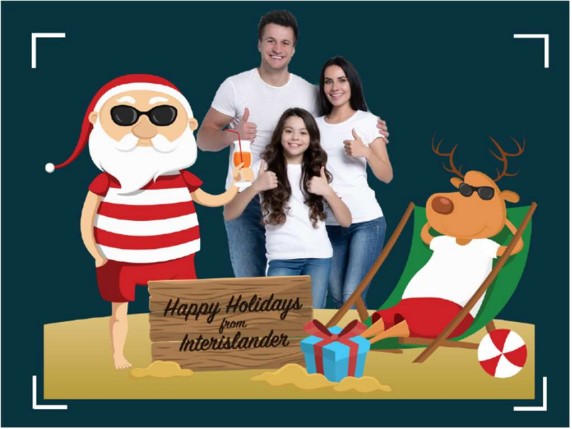 Get a photo with Santa #christmascruising
COMING VERY SOON! Get a photo of the family with our Summer Santa Christmas scene. These will be on all the ships and the terminals.
Mum, Dad, and older kids - post on Facebook or Instagram with #christmascruising and you could win a $500 voucher for your next Interislander sailing. To be drawn in January.
New activity sheet
To keep kids of all ages entertained a new activity sheet is available onboard and in the terminals.
This not only has the all important colouring competition but also the new scavenger hunt. There is also a word find, code cracker and even a bit of origami.
If you can't find a copy or two when you get onboard check at the shop.
Scavenger hunt
There are some amazing Cook Strait stories - from Pelorus Jack guiding ships safely around the Marlborough Sounds to . These and other fun facts have been turned into an onboard scavenger hunt.
There are six illustrations "hidden" around each of the ships. Get the kids to answer the six questions on our new activity sheet. Hand the entry in at the shop and they will go in the draw to win.
The scavenger hunt will begin mid December.
Colouring competition
The always popular and hotly contested colouring competition is back. This year one of Wellington's most popular outdoor activities, the crocodile bike, is the star.
The competition is part of the activity sheet. It can be detached and handed in at the shop to enter. The scavenger hunt entry is on the other side.
Get your budding artists excited - it begins 15 December through to 2 February. There are two winners each sailing!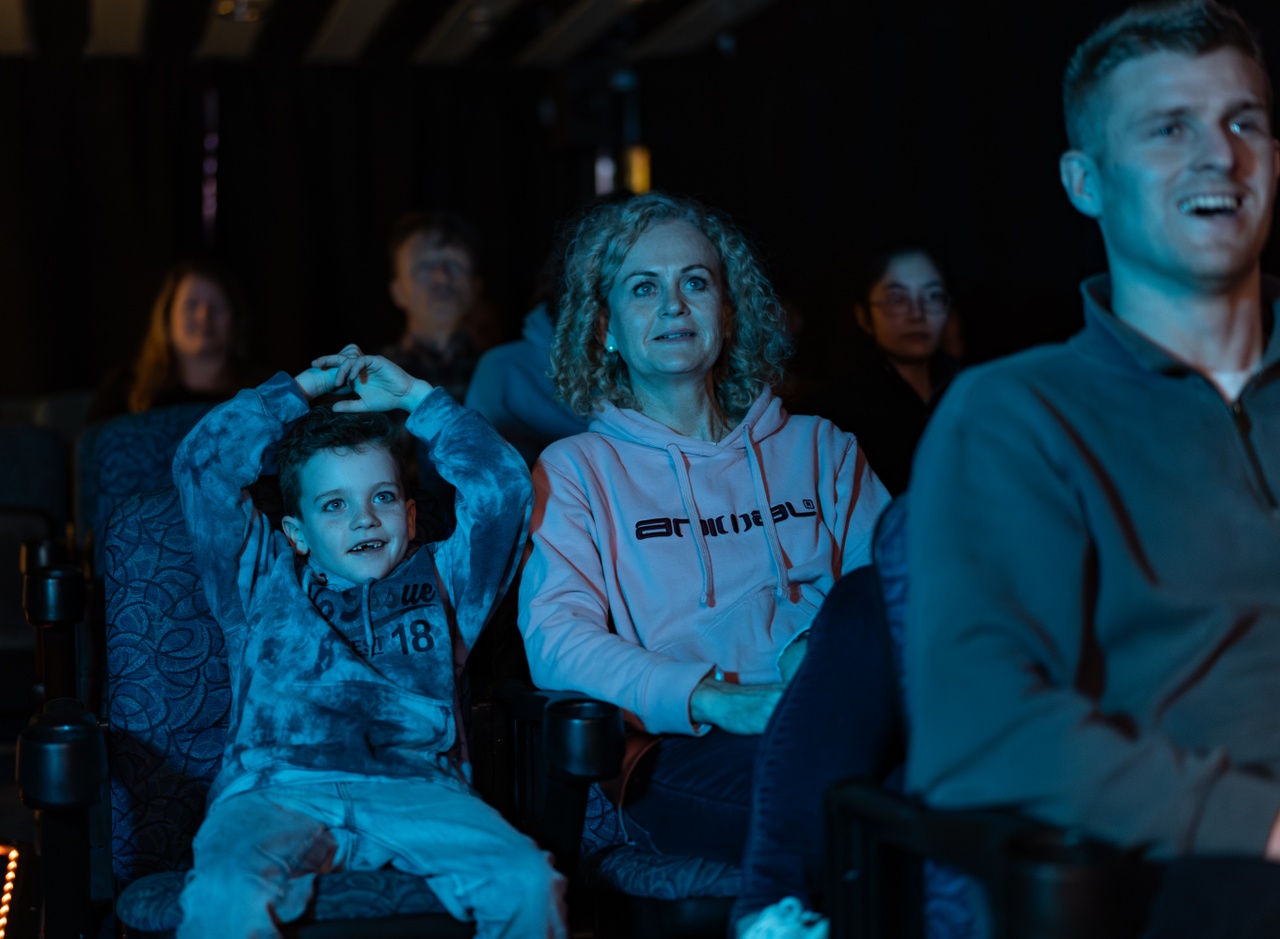 Go to the movies
If you are travelling on the Kaitaki or Aratere we show a selection of the latest movies. Why not take time out to enjoy the latest summer blockbuster? Or perhaps send the kids off to watch one while you sit back and relax!
We have a great line up of the latest family movies. In December we will be screening The Haunted Mansion, Trolls 3, The Marvels and wish. In January, Wonka and Aquaman Lost Kingdom.
Listen for the announcements when you get onboard to find out what movie is playing. You can purchase tickets from the onboard store on Aratere and reception on Kaitaki.
Play areas
All of our ferries have onboard play areas.
Kaitaki has the most spectacular with two levels of slides, ladders, nets, and heaps more!
Play areas are supervised by our crew.