Best Weekend Getaways From Wellington
With so many fun things to do in Wellington, why would you want to get away for the weekend? Yes, Wellington is great. But there are so many incredible things to do outside of the city. Many of these activities are hidden gems just a few hours away.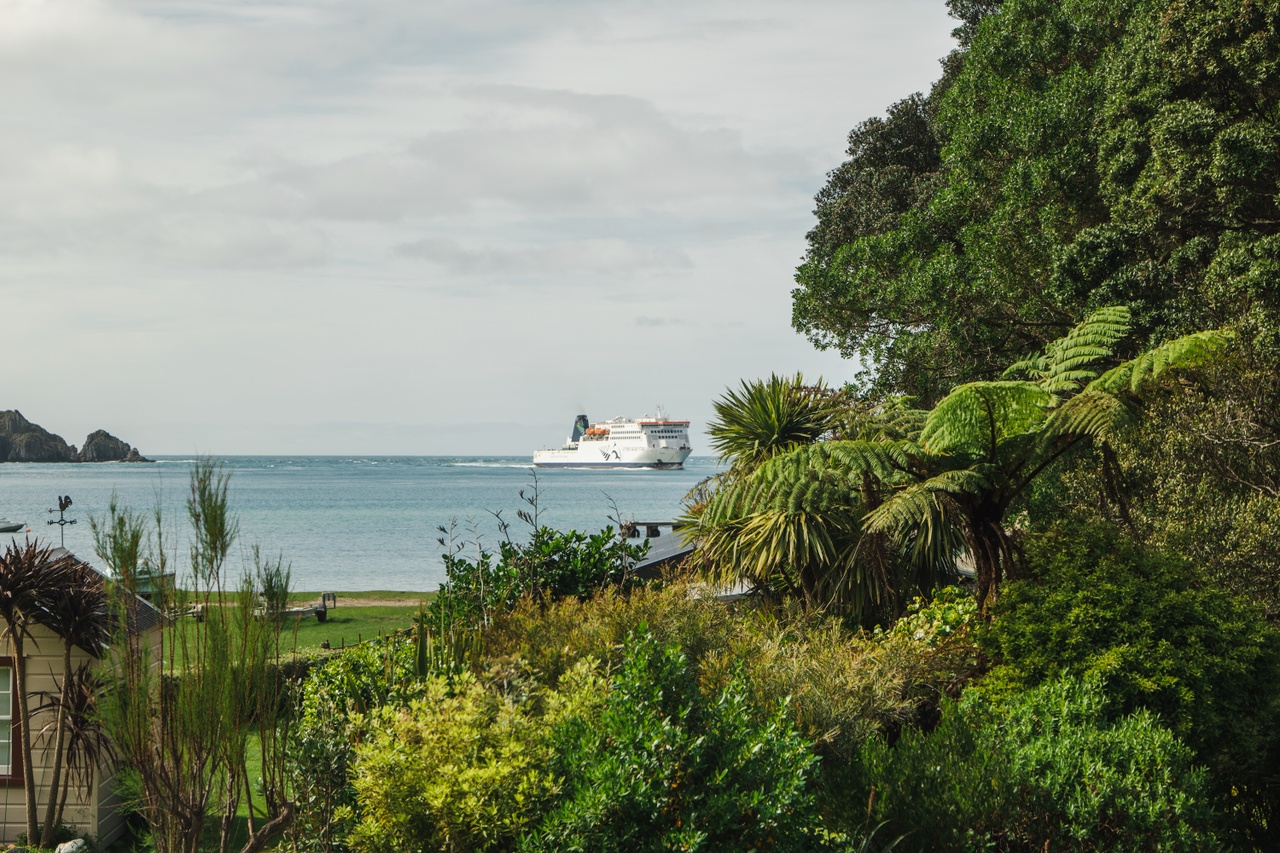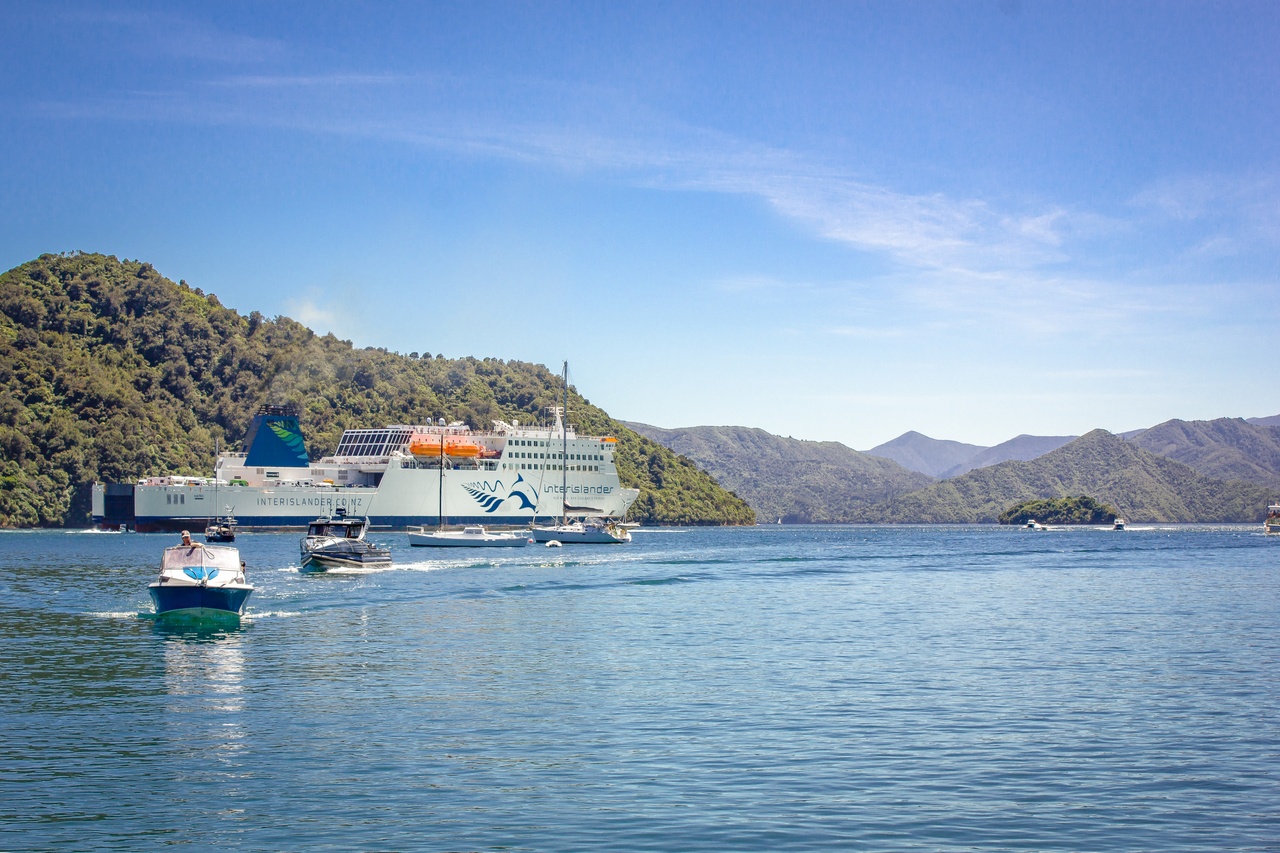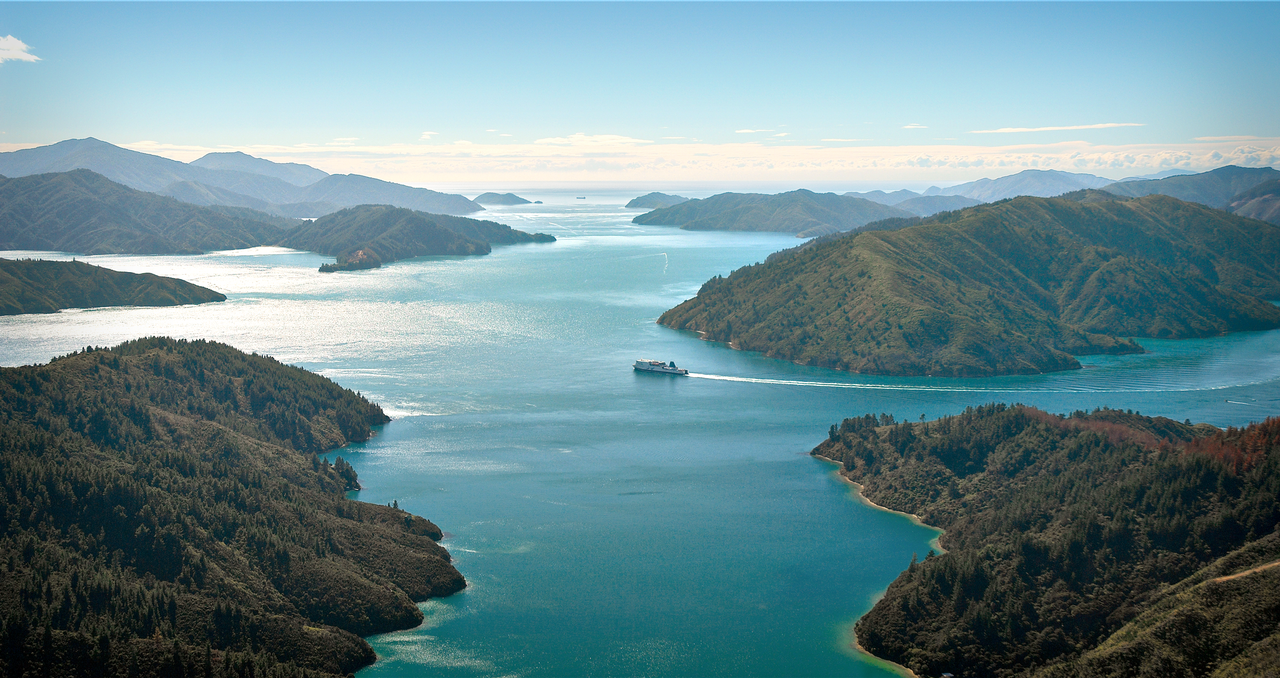 Given how convenient our Interislander ferry terminal in Wellington is, we're always singing the praises of our country's capital. However, if you're a resident or have already explored the city inside and out, the many day trips from Wellington in NZ are fantastic for a weekend away and a change of scenery.
We've compiled all of our favourite places to escape from the hustle and bustle into one handy blog. Disclaimer: many of these locations are just a short Interislander ferry ride away! Let's crack on.
There is a misconception that to find the best things to do near Wellington, you must head north over the Remutaka Hill Road. There are certainly some fantastic spots to visit heading north from the capital. Still, many forget that some of the best locations are within arms reach, heading south on the Interislander ferry through the Cook Strait.
Some locals are sometimes put off from a weekend away on the Interislander ferry from Wellington to Picton due to the seemingly impractical and pricey crossing. This is just not the case. The Interislander ferry is not only cost-effective, but you can travel on your terms with drive-on or walk-on options. The journey is sometimes as fun as the destination, so check out our guide on how to make the most of your Cook Strait crossing.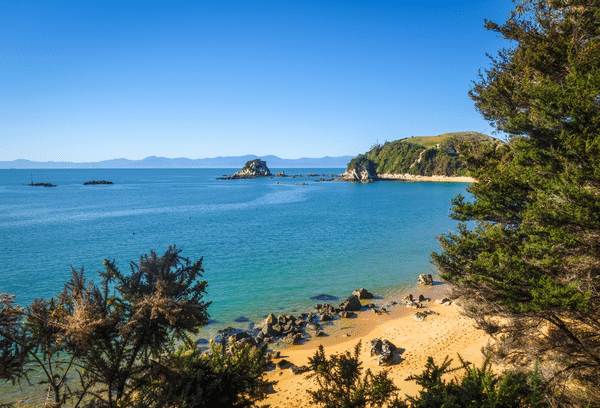 Abel Tasman Track
Yes, there are plenty of nature walks in Wellington. In saying that, one reason that people may want to get away for the weekend is to be closer to nature. First up on our list of spots to visit during a weekend away from Wellington is the Abel Tasman Track in the Abel Tasman region. The Abel Tasman track is just 4 hours and 25 minutes from the Interislander ferry terminal in Picton. This means you can drive off or book a rental vehicle after a short Interislander ferry ride from the capital.
The Abel Tasman is one of New Zealand's Great Walks. These hikes are the crème de la crème of nature walks in New Zealand and are usually three to five nights long. Never fear, however, as you can easily book just one night or even do a day walk. The Abel Tasman Track highlights include golden sand beaches, clear water and stunning native bush.
Kapiti Island
Heading north along the west coast from Wellington, you'll see one of New Zealand's lesser-known islands, Kapiti Island. This small island is just 2km wide and 5km out from Paraparaumu. Kapiti Island is just a short ferry ride from this town, which is only a 39-minute drive from the Interislander ferry terminal in Wellington. Kapiti Island itself is a stunning nature reserve. The island is free of predators and home to many types of birdlife and great walking tracks. Birds you may see include: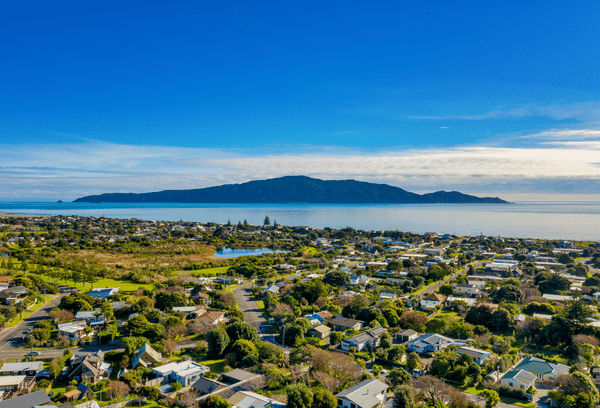 You can stay on Kapiti Island for the night. However, you can only step foot on the island with a tour operator. Given how handy Kapiti Island is to Wellington, it's a great spot for a Saturday and Sunday away. Just be sure to book your tour and accommodation in advance.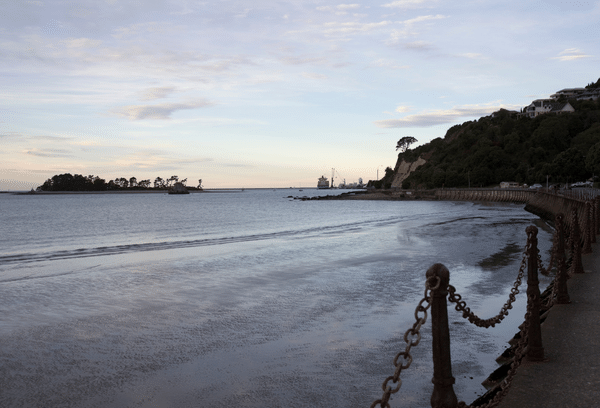 Nelson
Heading back down to the south of Wellington, we visit Nelson. Being only two-hour drive from the Picton ferry terminal, Nelson is understandably an excellent option for those from the capital looking to explore some of the South Island in just two days. There is so much going on in Nelson, and the town comes alive over the warmer months. If you're into wine, Nelson is home to some fantastic vineyards. Other popular activities in Nelson include the famous Nelson Classic Car Museum and Te Waikoropupū Springs. The stunning and clear Te Waikoropupū Springs are not only the largest freshwater springs in the country, but the whole Southern Hemisphere.
Martinborough
We didn't want to dive too much into the wineries in Nelson because one of the best things to do near Wellington for wine lovers is visiting Martinborough. This quaint town in the Wairarapa region is just a hop, skip, and a jump over the Remutaka Hill Road. All up, it'll take you just over an hour to drive from Wellington.
The area around Martinborough provides the perfect and picturesque landscape for winemaking, particularly pinot noir. Most wineries offer tasting and delicious food. Most wineries are all within walking distance of each other for your convenience. A winery tour on a bike is a fantastic option for exploring the area, or you could join a group tour.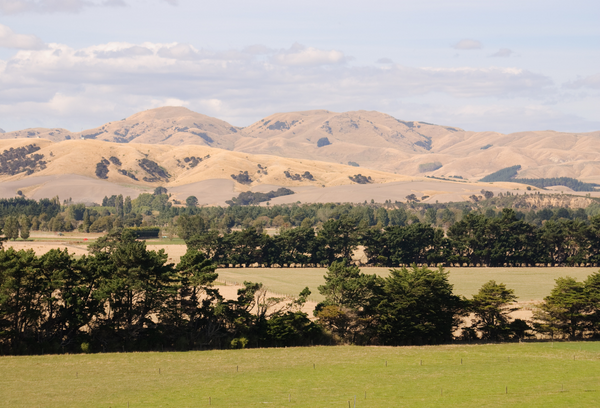 If wine isn't for you, the Tora Coastal Walk is just a small drive from Martinborough on the rugged east coast.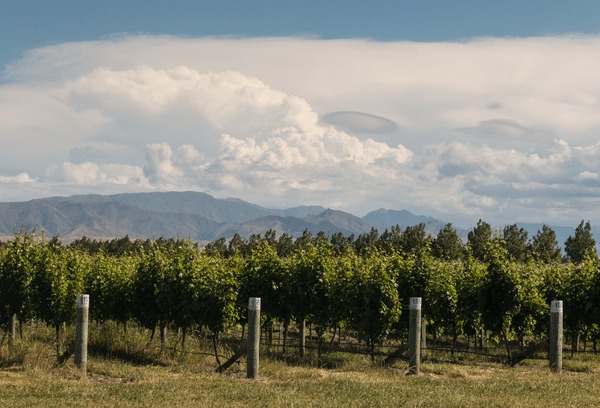 Blenheim
Ah, Blenheim. In our opinion, Blenheim is underrated and one of the best day trips from Wellington in NZ. Heading south on the Interislander ferry from Wellington to Picton, Blenheim is just a 26-minute drive from the ferry terminal. Blenheim is also known to be home to a good drop because it is close to Marlborough, a region famous for its wineries. When visiting this fantastic wee town, stop at a local winery, take a nearby nature walk, or visit Blenheim's renowned Omaka Aviation Heritage Centre. If you're leaving your car at home for the weekend, there are convenient shuttles from Picton to Blenheim.
Saint Arnaud
Last on our list, but certainly not least, we have Saint Arnaud. We had to finish our list with a stunning spot at the top of the South Island. Once you've caught your Interislander ferry ride from Wellington to Picton, Saint Arnaud is only about an hour and a half drive away from the ferry terminal. Unlike our other South Island top picks on this list, Saint Arnaud is a small inland village near the Saint Arnaud Mountain Range. As you'd expect, its location makes for stunning views of the mountains and pristine lake. But that's not all. Once you've gotten your pic for Instagram, hit the trails on one of the great local walks. Or canyoning is also popular in the area for thrill seekers.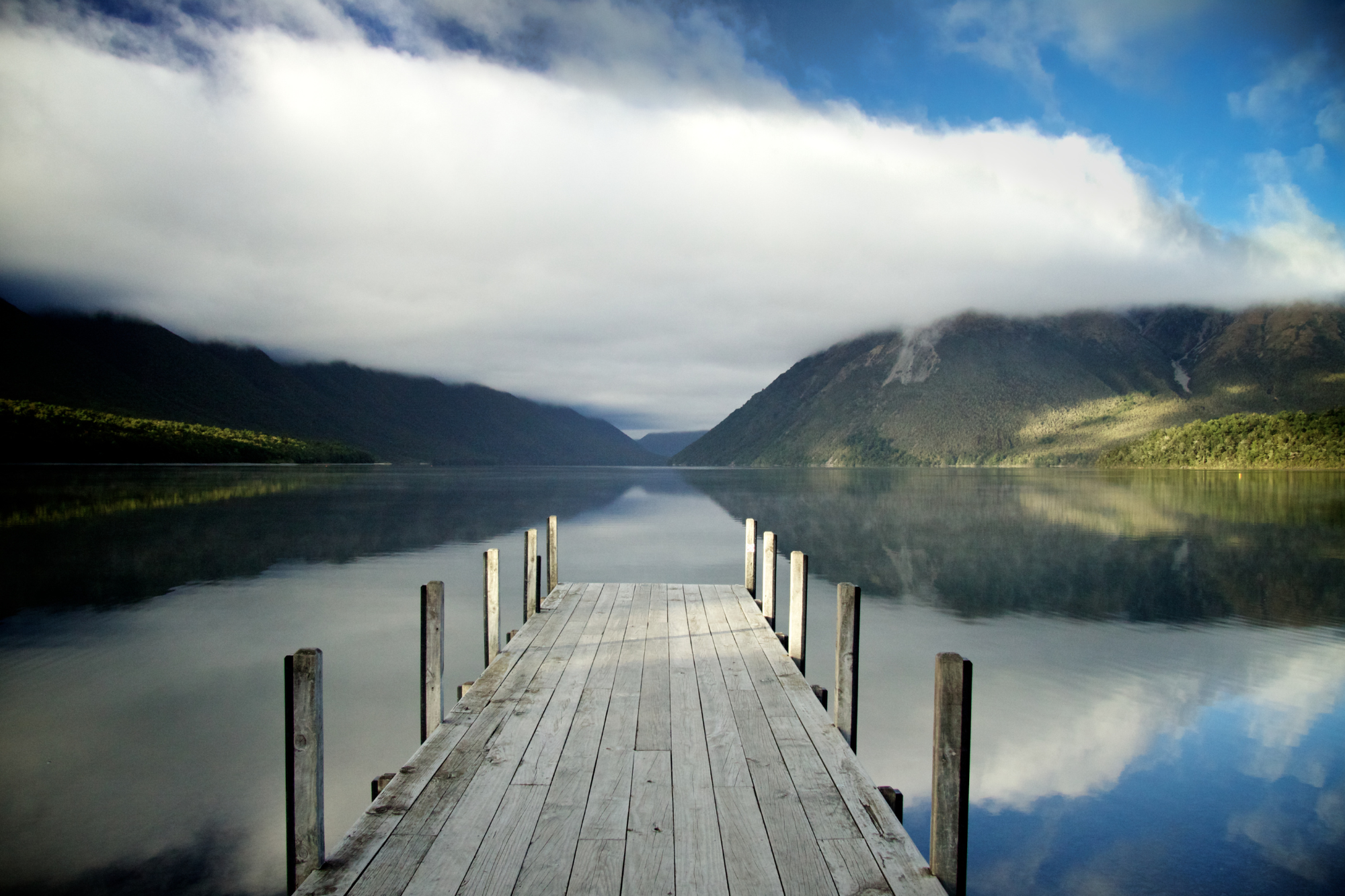 Greytown
Heading back over the Remutaka Hill to the Wairarapa region, you'll stumble across a town that's full of character. Greytown is becoming increasingly popular for those looking to get away from the capital for the weekend. It's full of some of the best things to do near Wellington. If you're looking to shop till you drop, Greytown's main street is bustling with boutique shops. Once you've spent your budget ticking off your Christmas shopping list, put your feet up at one of the many fantastic cafes. Or, try something sweet at the famous Schoc Chocolates. Just 1 hour and 13 minutes drive or a quick train ride, Greytown is a fantastic weekend Wairarapa destination up there with Martinborough.
Ōrongorongo Track
When picking from nature walks in Wellington, some of the best tracks are just outside the capital along the Ōrongorongo River. The Ōrongorongo Track is located in the Remutaka Forest Park and is famous for its stunning forest, swimming spots and varied walks for hikers of all experience levels. Don't worry; you won't need to be walking for the whole weekend or sleep in a tent. The Ōrongorongo Valley area is home to some fantastic huts that DOC manages. This means they are well looked after and perfect for a weekend in the bush without mosquitoes or shivering nights. Haurangi Hut and Papatahi Hut are fantastic options, as they're very accessible. To get to the Ōrongorongo Track, it's just a 45 minutes drive from Wellington.
Havelock
You may have heard of the Marlborough Sounds and how simply stunning this area's simply stunning. Nestled in the heart of the Marlborough Sounds is the cute town of Havelock. After taking your short Interislander Cook Strait ferry to Picton, Havelock is only a small 47-minute drive away. Given it acts as a hub for those looking to explore the Marlborough Sounds, Havelock is high up our list of things to do near Wellington. However, in the town itself, there are some incredible things to do as well. Try the town's famous mussels or take a ride on a jet boat. For more advice and inspiration for visiting the Marlborough Sounds, read our summer guide to Wellington and Marlborough.
Ready to book your Cook Strait crossing for a weekend away?
Wellington is great. But if you're looking to switch it up for the weekend, there are many incredible spots to visit within arms reach. While some assume you need to head north, the Interislander ferry opens the door to explore the South Island with just a few days up your sleeve. Book your Interislander ferry crossing online if you want to head south from Wellington. If you want to stick around in the capital, read our guide exploring things to do in Wellington.