Mountain Biking with the Family Around Wellington
From the best trails for all skills levels to top-notch biking infrastructure and everything in between, Wellington has it all to make your family biking adventure truly unforgettable.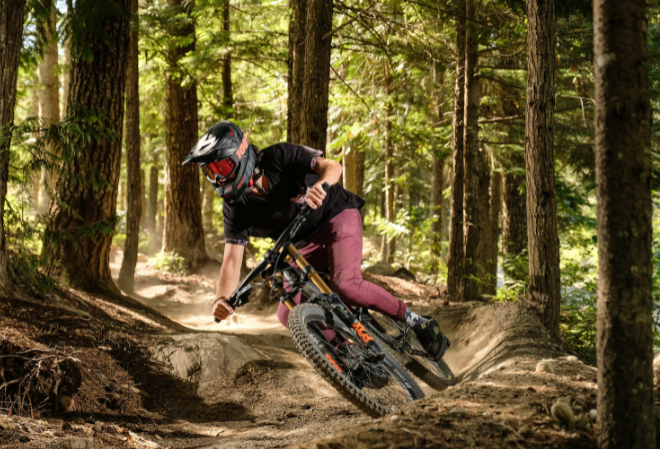 Get ready to pedal your way around Wellington, the vibrant capital city of New Zealand. Wellington is an absolute haven for both mountain biking enthusiasts, and families looking for adventure.
Why you should mountain bike around Wellington
Listen up, fellow biking enthusiasts! Wellington is an absolute dream come true for mountain biking fanatics. Nestled amidst a diverse landscape, this vibrant city boasts a wide array of trails suitable for riders of all ages and skill levels. The city is surrounded by a town belt, so you can bike down and get lunch in inner city cafes.
Whether you're a newbie on wheels or a seasoned pro, Wellington has something in store just for you. Imagine cruising along gentle coastal paths, conquering exhilarating forest tracks, and soaking in breathtaking vistas that will leave you in awe.
But wait, there's more! Wellington's exceptional biking infrastructure and thriving biking culture make it the ideal destination for families looking for adventures together. With well-maintained trails and bike-friendly parks, Wellington is where biking dreams come true.
What's the best way to get to Wellington?
When it comes to reaching Wellington with your trusty steeds, InterIslander is your go-to transportation partner. Picture this: you and your family embarking on an unforgettable biking adventure as you sail across the pristine waters on an InterIslander ferry.
These spacious vessels are equipped with secure bike racks, ensuring your prized bikes are transported safely and soundly. No need to stress about the logistics because InterIslander has got you covered.
Top family-friendly mountain biking trails
From coastal paths to forest tracks, explore the natural beauty surrounding the city and create unforgettable memories. Let's dive into Wellington's family-friendly mountain biking trails and start pedalling!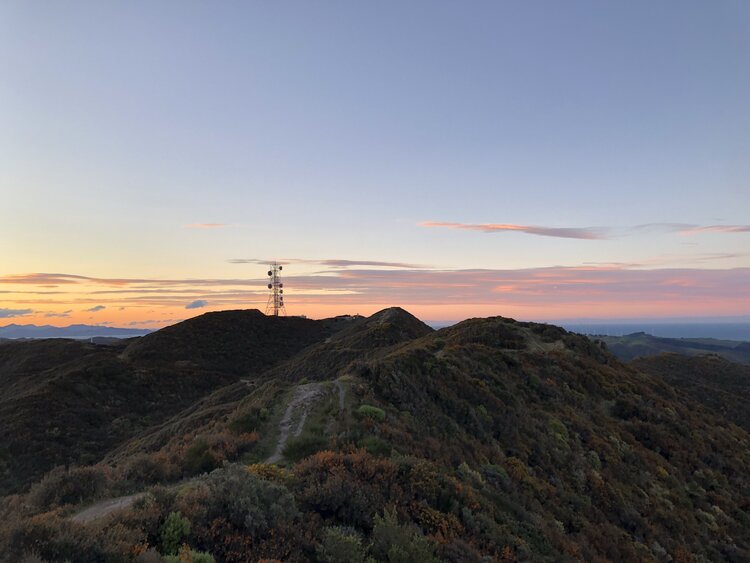 Makara Peak
Makara Peak Mountain Bike Park is an absolute must-visit for families seeking an adrenaline-pumping biking experience. Tucked away in the western hills of Wellington, this park offers an exciting range of trails suitable for both beginners and experienced riders. This park is a 20 minute drive from Wellington.
Prepare to be enchanted as you navigate through lush native forests, with stunning views of the city and its surrounding landscapes. Here's a round-up of the trails here:
Missing Link and Koru will have you and your family grinning from ear to ear.
Challenge yourselves with tracks like Sally Alley and Vertigo.
With family-friendly amenities such as picnic areas, playgrounds, and bike wash facilities, Makara Peak has it all for a memorable biking escapade
Waiu Park
This slice of paradise offers an extensive network of trails catering to riders of all abilities. Whether you're a little shredder in the making or a seasoned rider, Waiu Park has something for everyone. This park is a 25 minute drive from Wellington.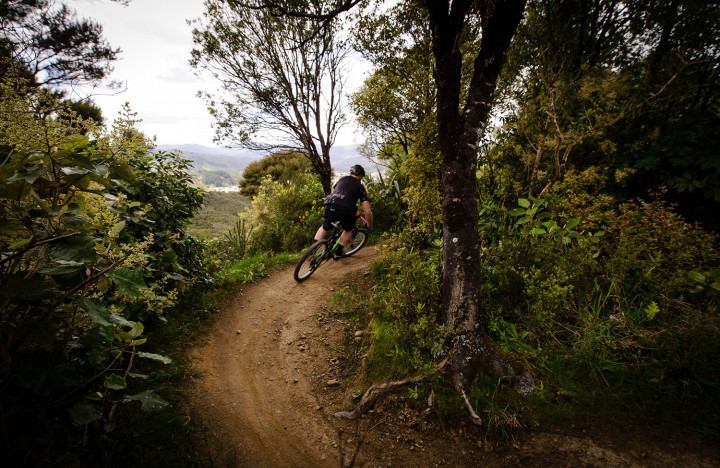 Embark on the family loop, a 6-kilometre easy-grade trail designed for children and beginners
A fast downhill trail that isn't too challenging
Challenge yourself with the Labyrinth trail
With informative trail signage and safety measures in place, Waiu Park ensures a safe and educational experience for the whole family.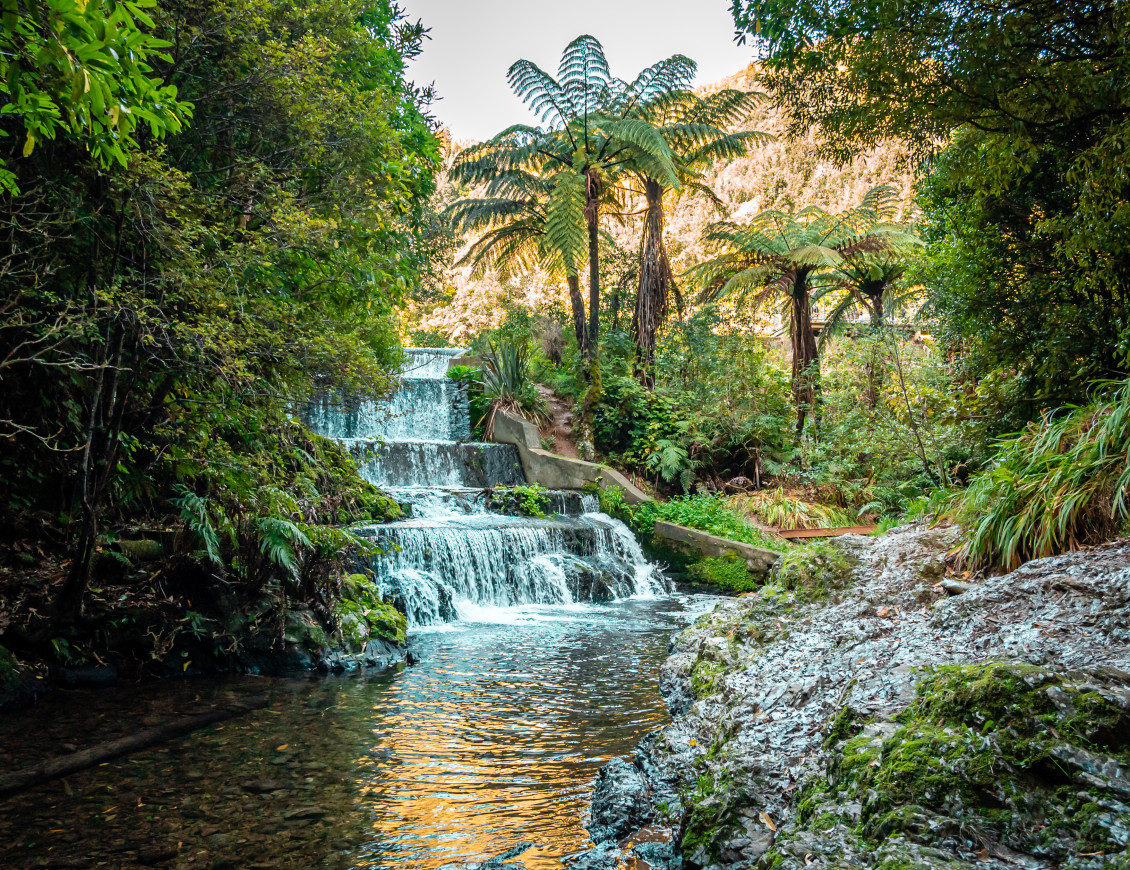 Belmont Regional Park
Prepare to be captivated by the awe-inspiring Belmont Regional Park, situated on the outskirts of Wellington. This hidden gem offers stunning natural beauty and a diverse range of biking trails perfect for families. This park is a 25 minute drive from Wellington.
As you pedal through picturesque farmland and native bush, you'll discover the magic of Belmont. Take on one of the many popular trails, which combine gravel paths and singletrack, and prepare to be amazed by native birdsong and panoramic vistas of Wellington Harbor.
Try out this short single track, suitable for kids
A mainly uphill ride, suitable for experienced riders
Need a break? No worries! The park offers family-friendly amenities, including lovely picnic spots and convenient restroom facilities. And if you're up for a challenge, venture further into the park to explore longer and more exhilarating trails. Belmont Regional Park is a true paradise for families seeking unforgettable biking experiences.
Mount Victoria
Mount Victoria stands as an enticing playground for biking enthusiasts visiting Wellington. Situated in the heart of the city, this iconic landmark offers a diverse range of biking trails that cater to riders of all levels. From beginners to experienced cyclists, Mount Victoria provides a thrilling and scenic experience that is bound to leave a lasting impression.
One of the key attractions of Mount Victoria is its breathtaking views. As you ascend the trails, you'll be rewarded with panoramic vistas of Wellington City, the harbour, and the surrounding landscapes. The picturesque combination of nature and urban beauty creates an immersive and awe-inspiring backdrop for your biking adventure.
Take on Bummer's Wood trail, which follows the contours of Mount Victoria for an easy ride.
Try out Hippie's trail for a combination of easy and advanced.
The Park Bench trail is a seriously fast downhill ride
Waimapihi Reserve
Calling all city slickers! Look no further than Waimapihi Reserve for a fantastic mountain biking experience right in the heart of Wellington. This trail network offers a perfect blend of beginner-friendly tracks and options for those seeking a bit more excitement.
Get ready to soak up the urban vibes as you explore these well-marked trails, all while keeping an eye out for native birdlife along the way. Proximity to the city centre makes Waimapihi Reserve easily accessible, allowing you to conveniently embark on a family biking adventure without venturing too far.
This track has an easy gradient, and is suitable for kids
This clearly marked trail is easy to follow, but challenging.
It's time to hit the trails, folks, and experience the urban magic of Wellington from a whole new perspective.
Prepare for an unforgettable mountain biking experience with these essential tips. From planning ahead to staying safe on the trails, make the most of your ride and enjoy every moment of your biking adventure. Let's dive in!
Choose suitable trails
Selecting trails that match your family's skill levels and experience is crucial for a safe and enjoyable ride. Consider the following factors when choosing your routes:
Start with easier trails that are suitable for beginners and gradually progress to more challenging ones as everyone gains confidence and skills. Be realistic about your abilities and avoid trails that are beyond your comfort zone.
Take into account the trail conditions, such as terrain, elevation changes, and technical features. Ensure that the chosen trails align with your family's biking capabilities and preferences.
Familiarise yourself with trail etiquette and respect other riders and trail users. Yield to uphill riders, pass with caution, and follow any specific rules or guidelines set for the trails you're riding.
Proper tyre pressure is vital for optimal performance. Use a pressure gauge to ensure your tires are inflated to the recommended PSI. Insufficient tyre pressure can affect your control and make the ride uncomfortable, while overinflated tyres may lead to reduced traction.
Test your brakes to make sure they are responsive and functioning correctly. Check the brake pads for wear and replace them if necessary. Well-maintained brakes provide reliable stopping power, ensuring your safety on the trails.
Shift through your bike's gears to ensure smooth and accurate shifting. Lubricate the drivetrain if needed, and make any necessary adjustments to ensure efficient gear changes throughout your ride.
If you're renting bikes, give them a thorough inspection before setting off. Examine the frame, brakes, and gears, and communicate any concerns or issues to the rental shop. It's essential to have confidence in the bikes you're riding to fully enjoy your adventure.
Essential supplies
Carrying essential supplies ensures you're well-equipped for a successful mountain biking trip. Here are some items to include in your backpack:
Staying hydrated is crucial, especially during physical activities. Pack an adequate amount of water for each rider. Consider using a hydration pack or water bottles attached to your bike for easy access.
Fuel your energy levels with nutritious snacks. Choose lightweight options such as energy bars, dried fruits, nuts, or trail mix. These snacks provide a quick boost when you need it the most.
Protect your skin from harmful UV rays by applying sunscreen before setting off. Opt for a high SPF sunscreen and reapply as needed during the ride.
Pack a compact first aid kit with essentials such as band-aids, antiseptic wipes, adhesive tape, and any necessary personal medications. Having these supplies on hand can help address minor injuries or discomforts that may arise during the ride.
Weather check
Wellington's weather can be unpredictable, so it's important to check the forecast before embarking on your biking adventure.
Keep an eye on weather conditions and avoid riding during severe weather events such as heavy rain, thunderstorms, or strong winds. Inclement weather can impact trail conditions and make the ride more challenging or even dangerous.
If you encounter unexpected weather changes during your ride, seek shelter and wait for conditions to improve before continuing.
Wear appropriate gear
Mountain biking is an exhilarating adventure, but safety should never be compromised. One of the key factors in staying safe on the trails is wearing the right gear. Here's what you'll need: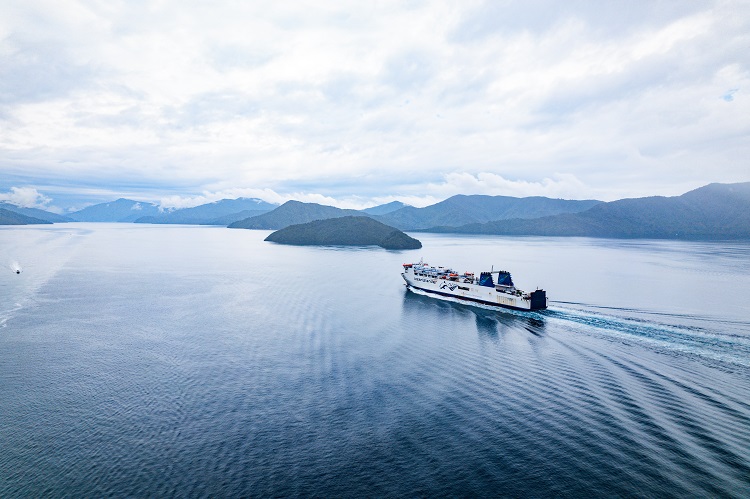 Regardless of age or experience level, always wear a helmet when biking. Choose a well-fitting helmet designed specifically for mountain biking, and make sure it is securely fastened. Helmets provide critical head protection and can prevent or reduce the severity of injuries in case of a fall or collision.
Consider wearing additional protective gear such as knee and elbow pads, as well as gloves. These items provide added protection against falls, scrapes, and abrasions.
Dress in comfortable, moisture-wicking clothing suitable for biking. Avoid loose clothing that may get caught in the bike's moving parts. Opt for breathable fabrics that keep you cool and comfortable throughout the ride.
Wear closed-toe shoes with good traction to ensure a secure grip on the pedals. Sturdy shoes will provide stability and protect your feet from rocks, branches, or other hazards on the trails.
Be prepared for emergencies 
While we hope for smooth rides, it's essential to be prepared for emergencies. Here are some measures to take:
Carry a fully charged mobile phone with you for emergencies or to seek assistance if needed. Ensure it is easily accessible and consider bringing a portable charger for extended rides.
Familiarise yourself with the trail's emergency contact information and nearby medical facilities. Save important numbers in your phone or have them written down in case of an emergency.
Inform a trusted person about your biking plans, including your expected route and return time. This ensures that someone is aware of your whereabouts and can take action if necessary.
Ready to explore Wellington's family-friendly bike trails?
You're now equipped with all the knowledge and excitement needed to embark on a remarkable family mountain biking adventure around Wellington. With its diverse trails, breathtaking views, and family-friendly amenities, Wellington is truly a biking paradise for all.

Thanks to InterIslander's seamless transportation services, reaching Wellington with your bikes has never been easier. So, pack your gear, book your InterIslander journey, and get ready to create family memories on the trails of Wellington.