Craft Breweries in the Marlborough Region
Get ready for an incredible journey through the craft breweries of Marlborough. Let's dive into a world where talented locals are brewing up some truly exceptional beers.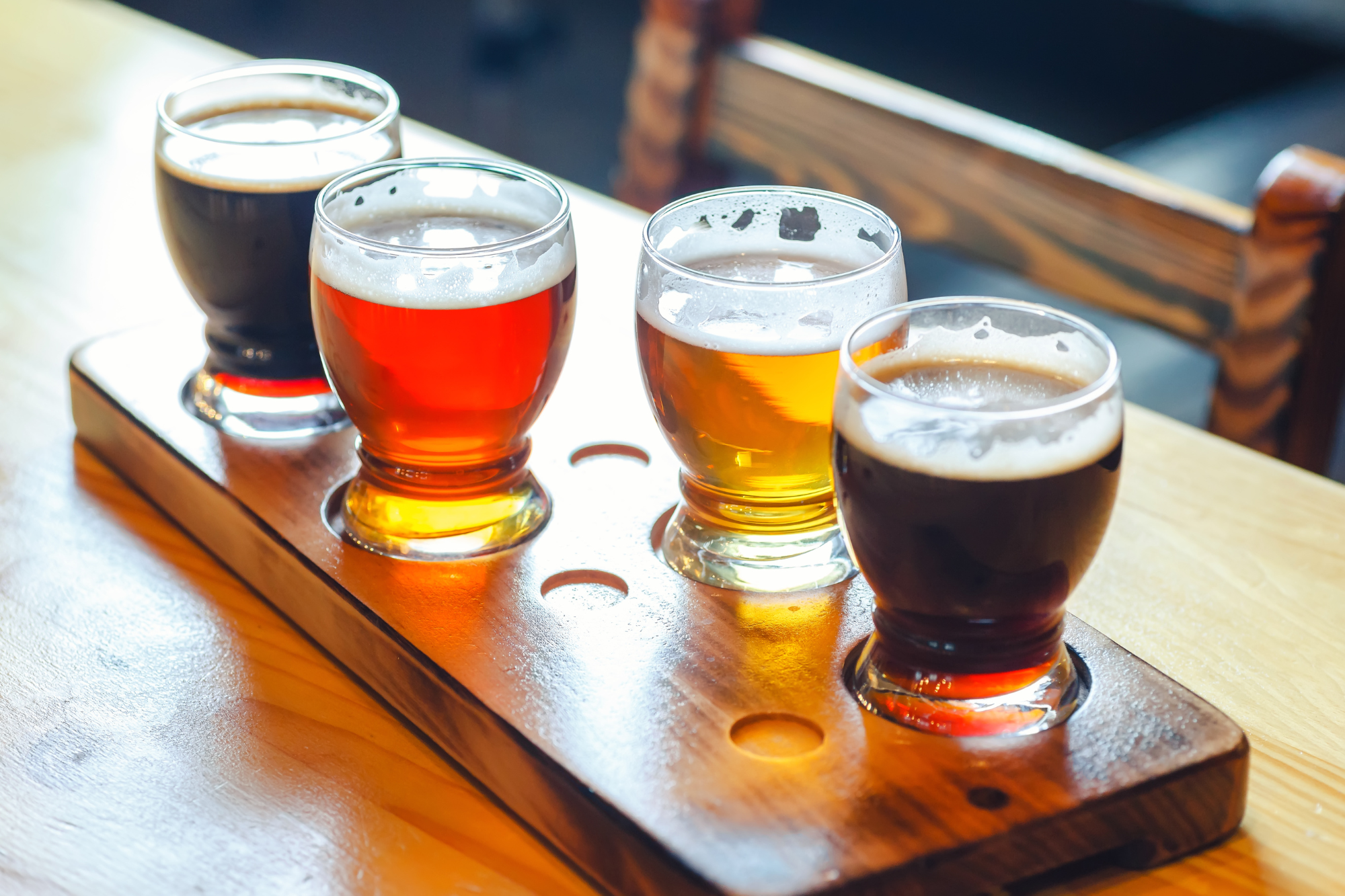 Picture yourself surrounded by the breathtaking beauty of the South Island, with its pristine water, quality hops, and innovative brewers. Marlborough has become famous worldwide for its outstanding craft beers, and we're here to be your guide through this remarkable scene.
Where is Marlborough?
Marlborough, located in the northeastern part of New Zealand's South Island, offers an idyllic setting that captures the essence of natural beauty. Picture yourself surrounded by the majestic Richmond Range to the west and the tranquil Marlborough Sounds to the east.
This harmonious fusion of mountainous terrain, fertile valleys, and serene coastal vistas sets the stage for an extraordinary craft beer journey that will leave you spellbound.
What's Marlborough known for?
While Marlborough has garnered global recognition for its award-winning wines, it has also emerged as a shining star in the world of craft beer. Here, pristine water sourced from the Southern Alps, combines with quality hops and the innovative spirit of local brewers, to produce exceptional craft beers.
As you indulge in these brews, don't forget to soak in the stunning views of the Marlborough Sounds, the perfect compliment to the perfect cold one.
What's the best way to get to Marlborough?
The best way to reach Marlborough is by embarking on an unforgettable scenic ferry journey with Interislander. Let us take you on an adventure, cruising through the rugged coastlines of the Cook Strait. As you sail through, you'll be surrounded by blue skies, oceans, and plenty of wildlife to keep an eye out for.
This voyage takes you from Wellington in the North Island to Picton in the heart of Marlborough, serving as the gateway to your craft beer exploration.
Whether you're starting your journey from the North or the South, Interislander is your ticket to an unparalleled experience. If you're coming from the South, consider taking the Interislander ferry up to Wellington once you've finished your craft beer adventures in Marlborough. This way, you can extend your trip and continue to indulge in the vibrant craft beer scene of Wellington, a city renowned for its thriving beer culture.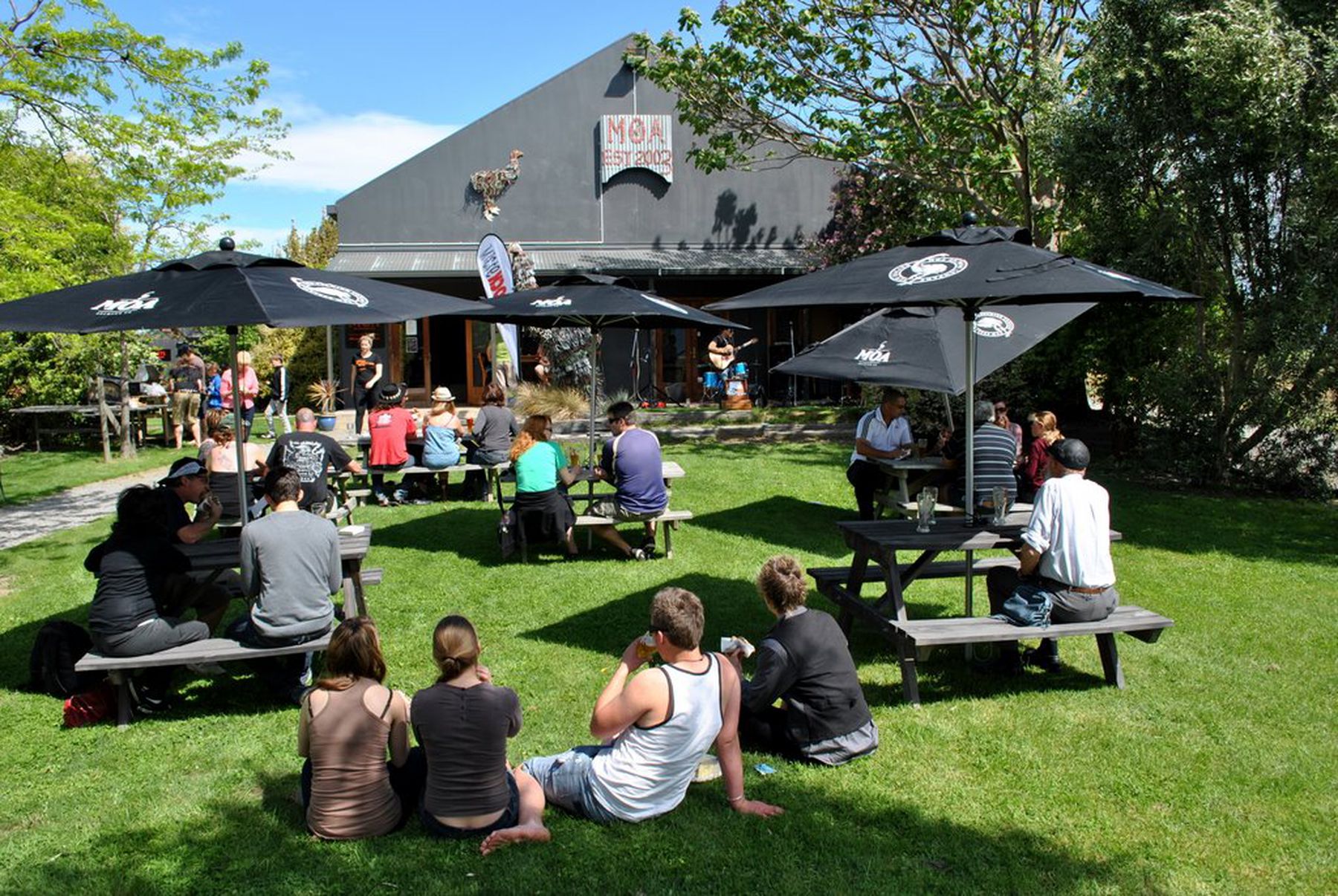 Moa Brewing Company
Situated in the heart of Marlborough, Moa Brewing Company stands as a beacon of excellence. Renowned for their wide range of handcrafted beers, including pale ales, lagers, and stouts, Moa Brewing Company takes pride in using locally sourced ingredients.
Step into their welcoming taproom where knowledgeable and friendly staff await to guide you through a tasting experience that showcases the artistry and dedication poured into every sip. Learn about the brewing process, delve into the flavours, and witness firsthand the passion that defines this esteemed establishment.
Renaissance Brewing
Prepare to be captivated by the timeless traditions and bold flavours at Renaissance Brewing. This brewery has gained international recognition for its commitment to traditional brewing techniques.
From hop-forward IPAs to barrel-aged brews that exude depth and complexity, Renaissance Brewing offers a range of beers that will tantalise your taste buds. Immerse yourself in their world, engage with their knowledgeable team, and let their brews ignite your senses.
You'll discover that while tradition forms the foundation, innovation knows no boundaries within the walls of this inspiring brewery.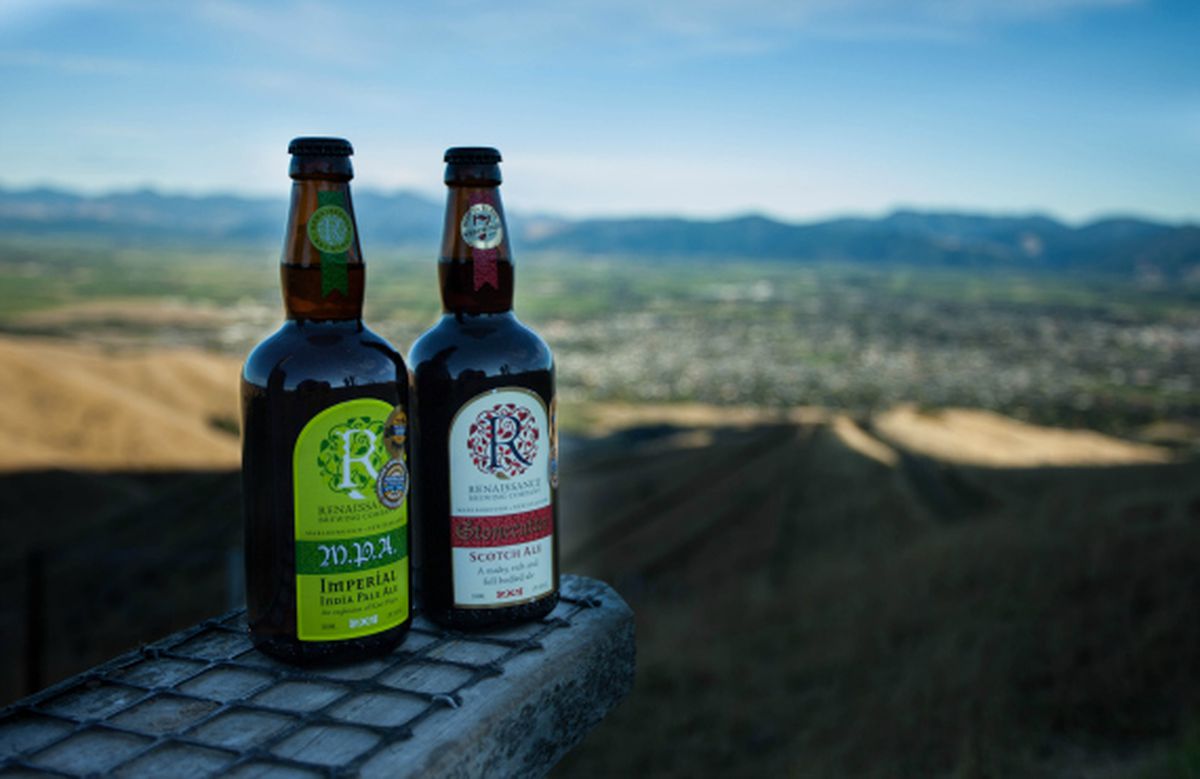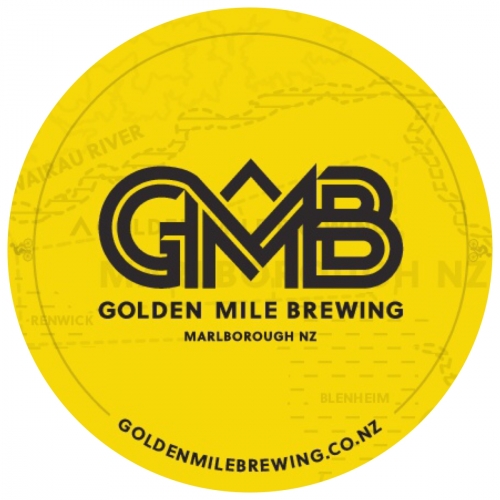 Golden Mile Brewing
Imagine a place where the worlds of wine and beer seamlessly converge—a place where craftsmanship and terroir come together to create something truly exceptional. Golden Mile Brewing, nestled among the vineyards of Marlborough, marries these two realms with finesse.
As a family-run brewery, they focus on producing small-batch, handcrafted beers that reflect the unique essence of the region. Prepare for a sensory journey that will transport you through the vineyards, infusing each sip with the essence of Marlborough's terroir.
Engage in enlightening conversations with their passionate team as they share their stories and create unforgettable memories.
Boom Town Brewing Co.
A journey through Marlborough's craft beer scene would be incomplete without a visit to Boom Town Brewing Co. Situated in the heart of Marlborough, this innovative and highly regarded brewery stands as a testament to pushing the boundaries of flavour.
Their exceptional range of handcrafted beers captivates the palate with each sip, while their distinctive industrial-chic taproom serves as a haven for beer enthusiasts seeking inspiration.
Engage with the passionate team behind the brews, who are eager to share their knowledge and spark your curiosity. Prepare for an immersive experience that will leave you in awe of the artistry and dedication present in every glass.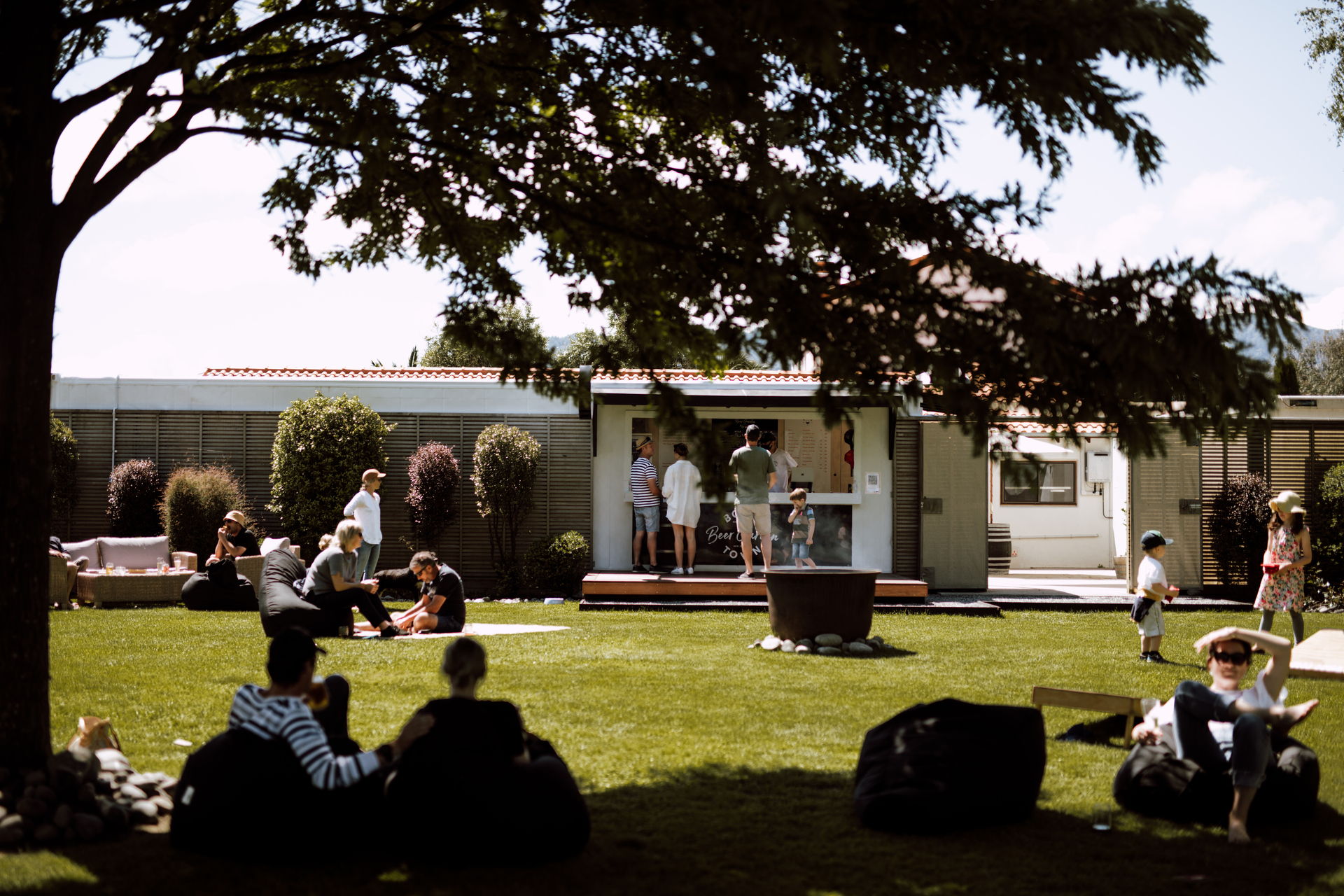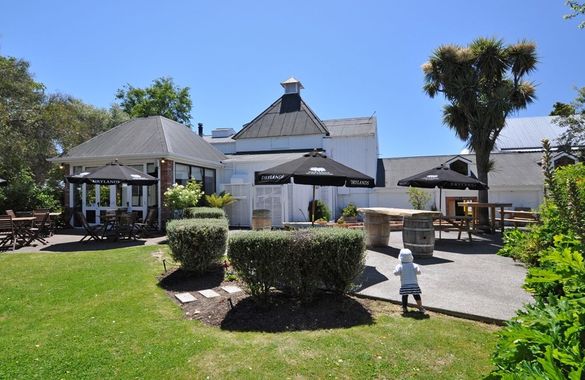 Dodson Street Beer Garden
Dodson Street Beer Garden, located in the heart of Blenheim, is the original real ale house of Marlborough. While not a brewery, it boasts an extensive selection of local beers, making it a must-visit for beer enthusiasts.
With a focus on supporting local breweries, Dodson Street Beer Garden offers a diverse lineup of local beers on tap, ranging from crisp pale ales to robust stouts. Their commitment to real ale creates an authentic beer-drinking experience.
Alongside their exceptional beer selection, they serve delicious food that perfectly complements the craft brews. Dodson Street Beer Garden is a hub for the Marlborough beer community, offering a friendly and inviting atmosphere for beer lovers.Alongside their exceptional beer selection, they serve delicious food that perfectly complements the craft brews. Dodson Street Beer Garden is a hub for the Marlborough beer community, offering a friendly and inviting atmosphere for beer lovers.
Other things to do in Marlborough
While the craft breweries of Marlborough beckon, the region also offers a myriad of awe-inspiring activities to complement your journey. Take a break from the breweries or fill the gaps between visits with these captivating experiences: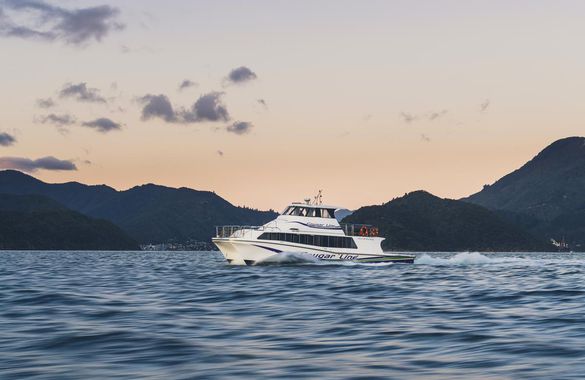 Marlborough Sounds cruise
Board a boat and set sail on a scenic cruise through the breathtaking Marlborough Sounds. Traverse the tranquil waters and find solace amidst the lush forests, secluded bays, and majestic coastal landscapes.
Marvel at the diverse marine life that calls this place home, spot dolphins dancing in the waves, and surrender to the serenity that embraces you at every turn. Let nature's symphony transport you to a realm of tranquillity and rejuvenation.
Marlborough wine trail
Indulge in the world-famous wines of Marlborough by embarking on a self-guided tour along the renowned Marlborough Wine Trail. Discover acclaimed wineries and cellar doors that open their doors to share their craft with you.
Sample a variety of exquisite wines, from crisp Sauvignon Blancs to elegant Pinot Noirs, and let your palate dance with joy. Engage in conversations with the passionate winemakers, learn about the intricate winemaking process, and immerse yourself in the flavours that have made Marlborough a revered wine destination.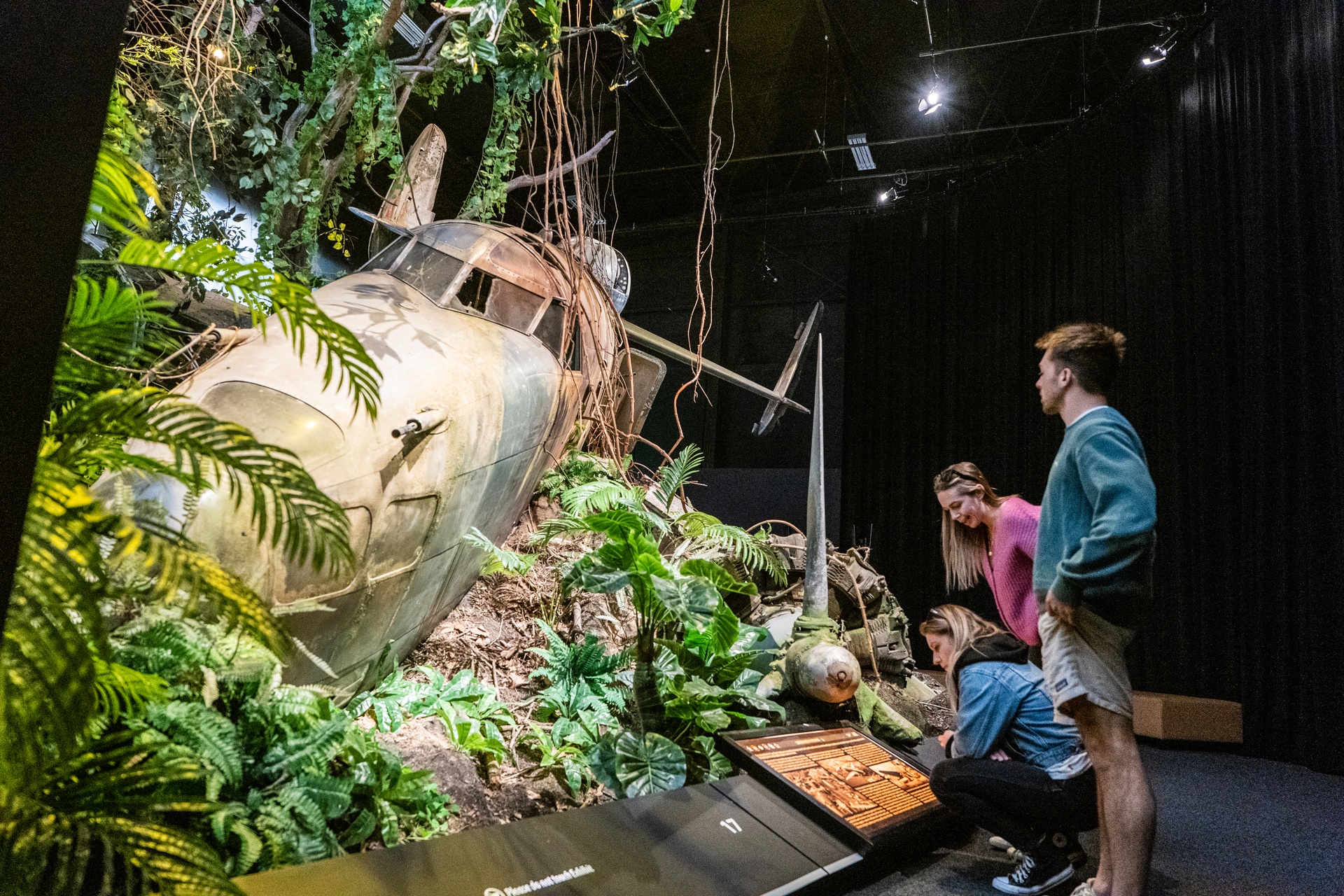 Omaka Aviation Heritage Centre
Step back in time at the Omaka Aviation Heritage Centre, where history comes alive through meticulously restored aircraft and immersive exhibitions. Engage with interactive displays and be transported into the world of aviation pioneers and wartime heroes.
Let the captivating stories unfold through lifelike dioramas that ignite your imagination. This experience is a must for both history buffs and aviation enthusiasts, offering a window into the past that will leave you inspired and in awe.
Queen Charlotte Track
Lace up your hiking boots and embark on an unforgettable adventure along the renowned Queen Charlotte Track. This 70-kilometre trail winds its way through stunning coastal scenery, native bush, and picturesque bays.
With each step, be greeted by panoramic views of the Marlborough Sounds that will take your breath away. Encounter diverse wildlife, from playful dolphins to graceful native birds, and immerse yourself in the tranquillity and serenity that define this iconic walking trail. Let the wonders of nature envelop you as you traverse this remarkable landscape.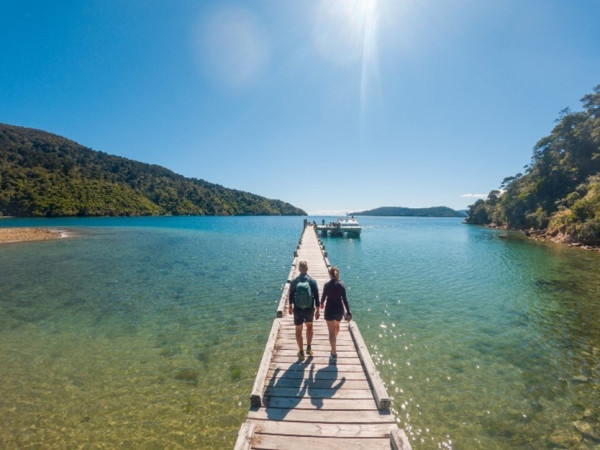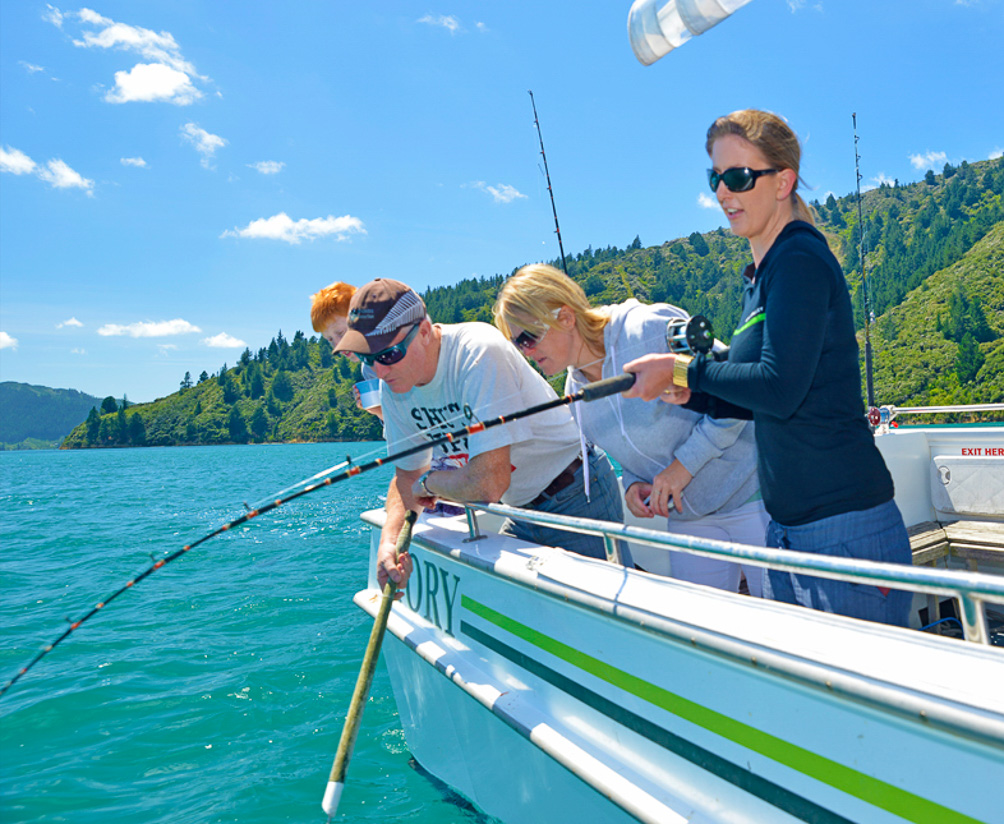 Marlborough fishing tour
While Marlborough is known for its exceptional craft beer scene, it's not the only thing that will quench your thirst for adventure. How about we take a break from the breweries for a moment and delve into another fantastic experience in Marlborough? Let's talk about Marlborough Fishing Tours, where you can trade your beer mug for a fishing rod and reel in some memorable experiences on the water.
Marlborough's abundant waters offer an incredible variety of fish species just waiting to be caught. From the tranquil Marlborough Sounds to the vast Pacific Ocean, you'll have plenty of fishing grounds to explore.
Picture this: you're aboard a fishing tour, guided by knowledgeable locals who live and breathe fishing. These guys know all the secret spots, the best techniques, and the stories that make fishing in Marlborough so legendary. They'll hook you up with top-notch fishing gear and provide invaluable tips and tricks, ensuring you have the best chance of reeling in that trophy fish.
Ready to explore Marlborough's craft breweries?
Discover the wonders of Marlborough's craft breweries, where exceptional beers are crafted by knowledgeable locals. Immerse yourself in the breathtaking landscapes of the South Island and indulge in the flavours that have gained international recognition. Experience the perfect blend of nature's beauty and the art of brewing.

Book your Interislander journey now and get ready for an extraordinary adventure in Marlborough's craft beer scene.