10 Places To Get A Beautiful Photo With Interislander
Whether for Instagram or your own personal collection, when you're on holiday, it's important to get photos you can look back on for years to come. There's nothing like sitting down to look back fondly on snapshots from past trips.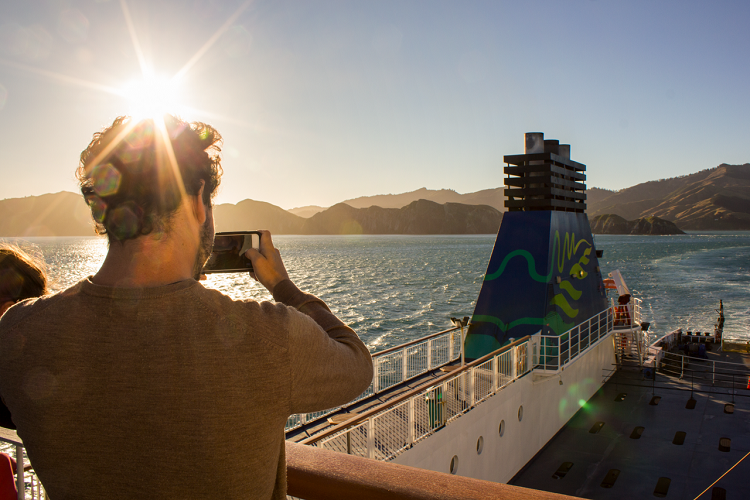 This is especially true when travelling in New Zealand or on the Interislander Ferry. There are some unmissable sights on the Cook Strait ferry, but there are equally must-see places in New Zealand in both Wellington and Picton. These two spots are where the Interislander departs and arrives. We always love to advise travellers on places to visit in Wellington and Picton to snap a great photo or selfie. We've compiled our top recommendations in this blog.
How to get a good photo
There's a real knock to getting the perfect photo. The great news is that you don't need a trained photographer to get a jaw-dropping picture. Even better news, you can get a great snap at New Zealand North Island must-see or New Zealand South Island must-see locations on your smartphone.
Smartphone photo technology has come a long way. The latest tech, along with a few tips and tricks, can help ensure you get a good photo. These techniques include:
The rule of thirds is not just for photography but for graphic design as well. Simply put, the rule of thirdsencourages photographers to divide their photos into nine parts. It's a bit technical, so it's best to do some further research.
When taking a photo, it's vital to consider framing and perspective. Have a good think about your frame and avoid any unnecessary clutter that will just distract from what you're taking a photo of.
Regarding landscape photography, in particular, take the time to get the lighting right. Try to take photos during golden hour, and try not to take pictures when the sun is directly above during the middle of the day. The effects of weather are also worth remembering.
Some other handy online resources are available from proper photographers that can help you take better photos.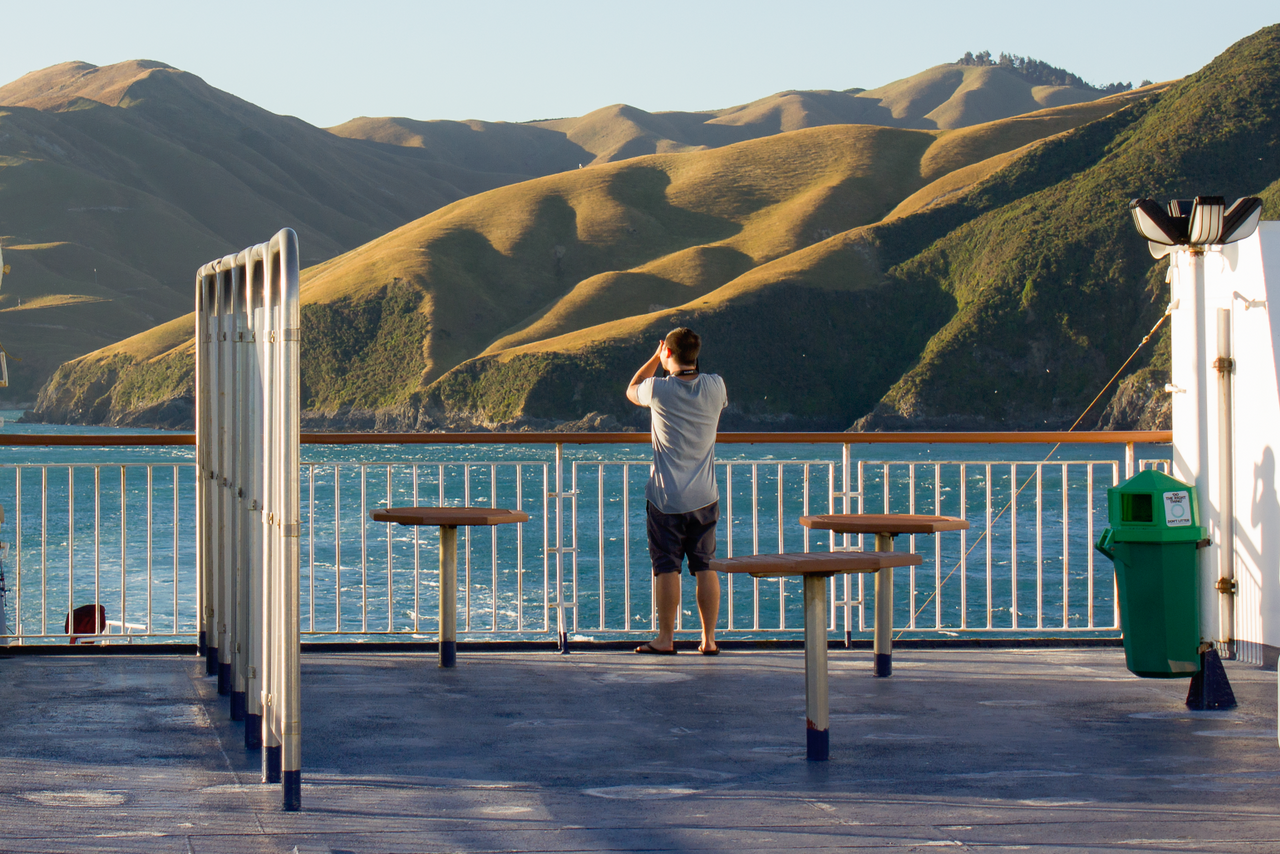 Many of the must-see places in New Zealand are conveniently located in both Wellington and Picton. Everyone is looking for something different from their dream shot. So, we've picked a mix of locations. From walks in Wellington to cute animals in Marlborough, here are our top picks.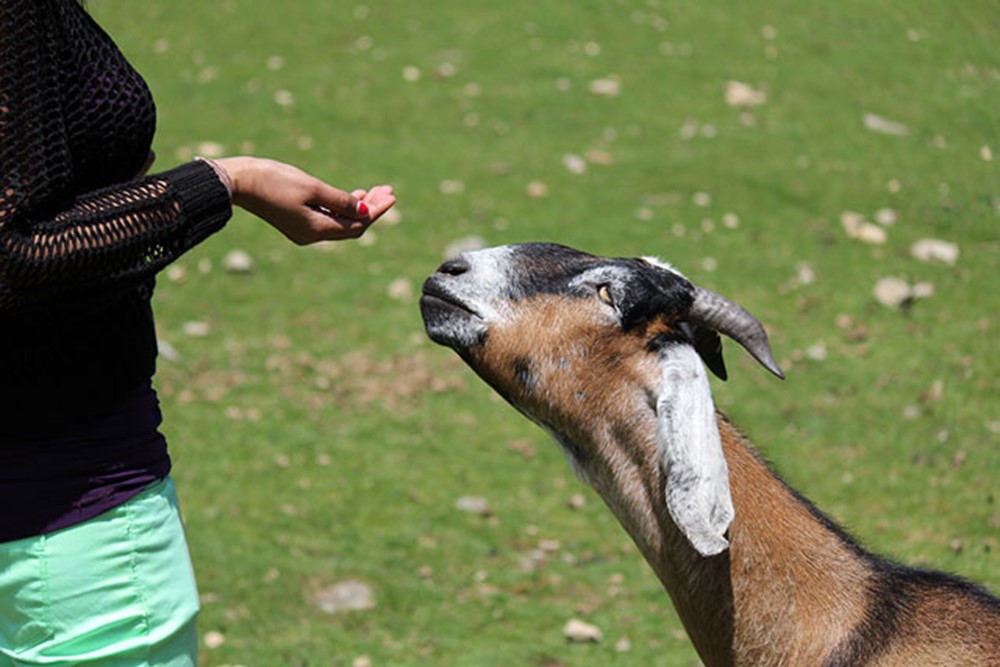 Staglands Wildlife Reserve, Wellington
Staglands is one of our favourite places to visit in Wellington. Staglands Wildlife Reserve is essentially an animal farm located about 50 minutes drive from the terminal once you catch the ferry from Picton to Wellington.
As well as stunning nature to explore, Staglands is home to many creatures, including goats, pigs, and native birds.
This makes visiting Staglands Wildlife Reserve one of the top Wellington places to visit for a photo. You can capture many stunning snaps with the local animals. Be be sure to stay still so that the animals don't spook when you're trying to get a photo.
Snout Track, Picton
When people ask us about New Zealand South Island must-see spots, we often mention Snout Track in Picton. This track is one of the best walks in Picton. The walk is roughly three hours return, so it's easily accessible for most experience levels.
Along the walk, you'll get fantastic views of the Marlborough Sounds. While on the walk, watch for native birds and other wildlife that offer stunning photos if you get your timing right. For more advice on visiting the area, read our blog with ideas and inspiration for families visiting Picton for the weekend.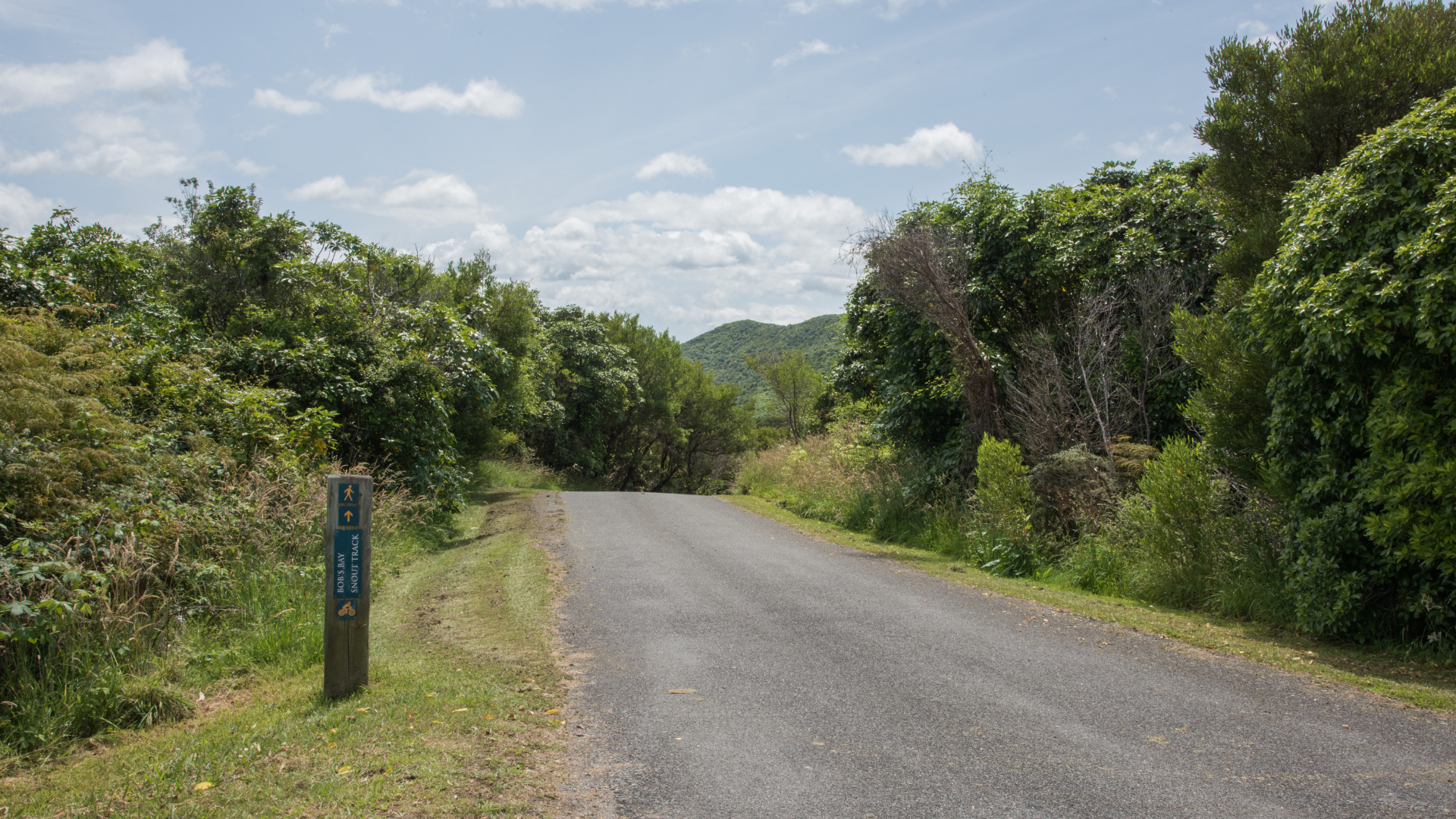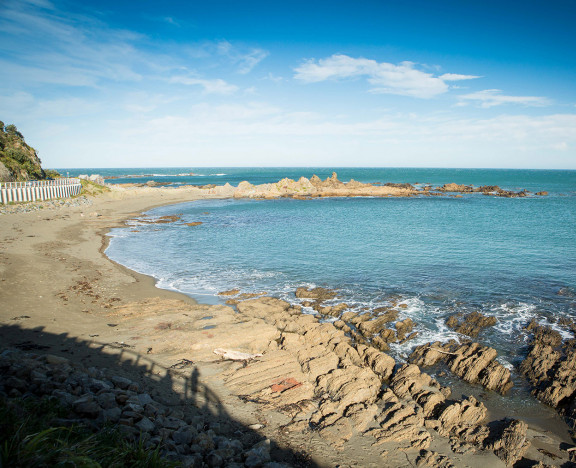 Princess Bay, Wellington
There are so many places to visit in Wellington. One of these spots is Princess Bay. This beach is truly something you have to see to believe.
Given that Wellington is often known for its rugged coastline, Princess Pay is an exception to the norm with a stunning stretch of golden sand. As you'd imagine, this makes Princess Bay ideal for a fantastic picture, whether with your friends and family or of just the beautiful landscape on its own.
Kaipupu Wildlife Sanctuary, Picton
Not to be outdone by Wellington, Picton is also home to many beautiful and native wildlife. If you want to get up close and personal with these animals, you'll need to stop by Kaipupu Wildlife Sanctuary. Just 10 minutes from Picton by water taxi, Kaipupu Wildlife Sanctuary is popular with locals and visitors alike.
Kaipupu Wildlife Sanctuary allows for incredible shots of animals, including korimako, penguins, and geckos.
As well as that, there are jaw-dropping fauna on show, including ferns and other greenery. If you are wanting to get photos of birdlife, try to get pictures of the animals mid- flight. Birds with their wings open are truly a sight to behold.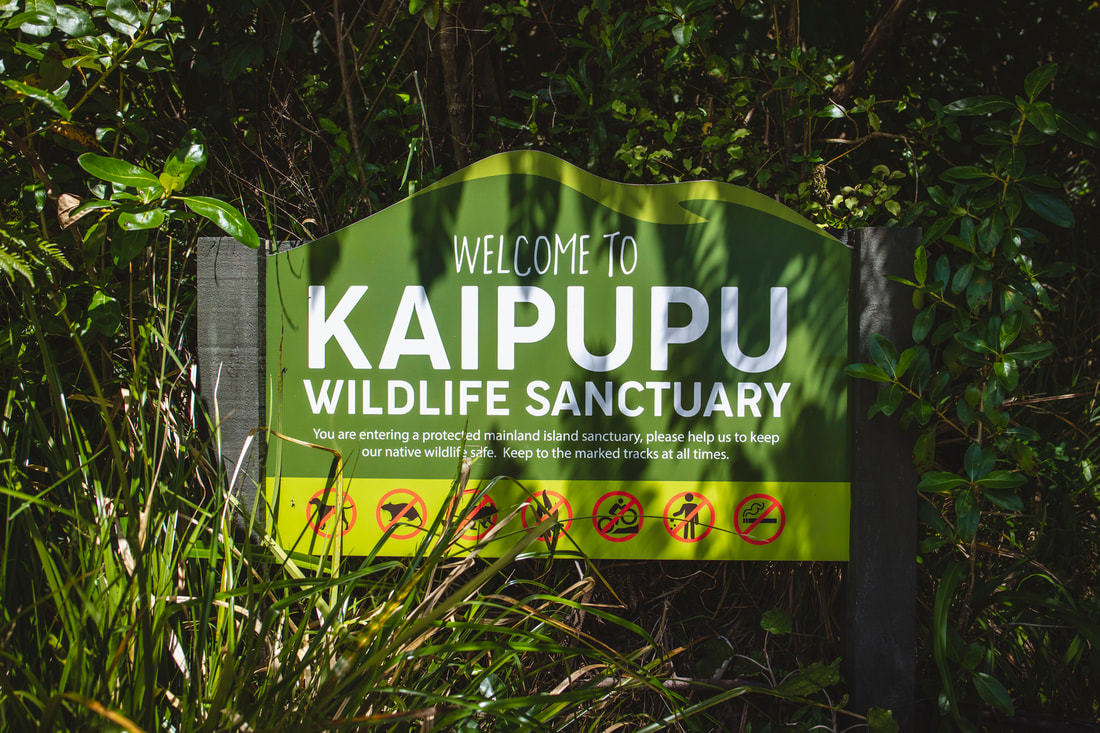 Bucket Fountain, Wellington
Sure, there are some great views on many of the walks in Wellington. However, one of the most picturesque and well-known photo locations in the capital is right in the city's heart. The Bucket Fountain is an icon of Wellington, and for a good reason. As the name suggests, the Bucket Fountain is a stack of fountains that regularly drop water for a true spectacle.
Bob's Bay Reserve, Picton
Picton, and the Marlborough region in general, is known for stunning views of glistening water. The beaches and coastline in the area are some of the best places to visit in New Zealand's South Island.
If you're looking for a view that doesn't require you to take one of the time-consuming walks in Picton, Bob's Bay Reserve is for you. Just half an hour's walk from Shelly Beach in Picton, Bob's Bay Reserve shouldn't be overlooked, with a cute sandy area and beautiful surrounding native bush. Be cautious of glare if you're trying to take a snap of the beach and sea.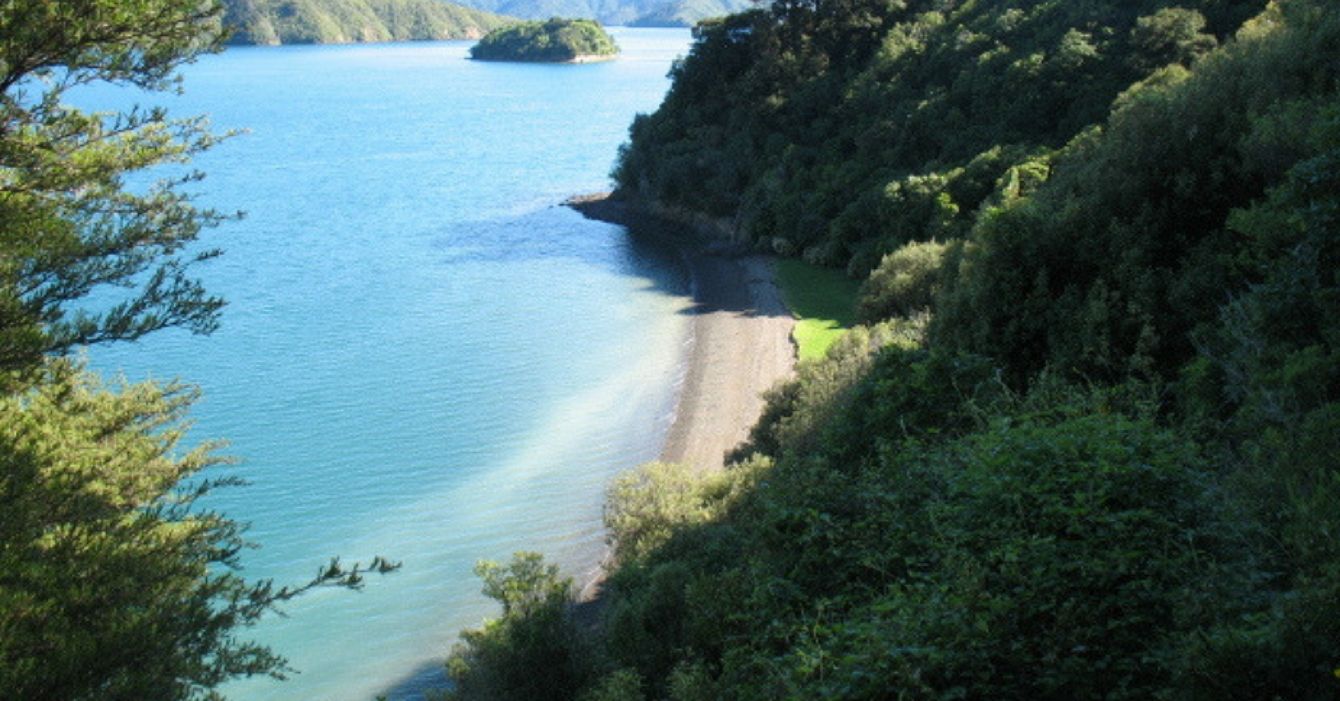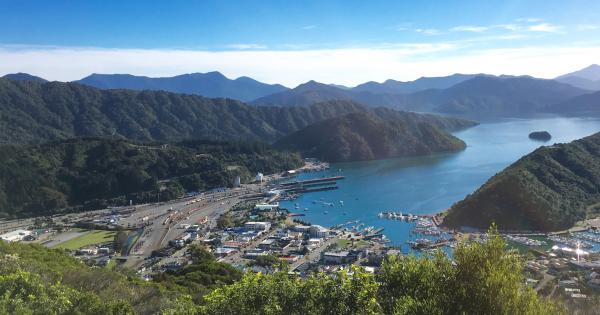 Tirohanga Track, Picton
For those looking for walks in Picton with a view, it's hard to look past the iconic Tirohanga Track. When it comes to photography, Tirohanga offers unrivalled views of Picton itself. The Tirohanga Track is only a 45-minute walk to the summit through native forest.
Yes, you can get great photos of the greenery, but the high-up views of Picton from the summit are unrivalled. Be sure to check the weather ahead of time. The pictures won't be so great if it's overcast or raining.
Red Rocks, Wellington
As the name suggests, Red Rocks is a New Zealand must-see location featuring a rugged coastline with red-stained rocks.
The rocks themselves that show a red tinge were created by ancient volcanic pillow lava. As well as red rocks, there is plenty of stunning wildlife to see, including popular local seals. If you're planning to snap a picture of them, be sure to keep your distance. Seals can bite.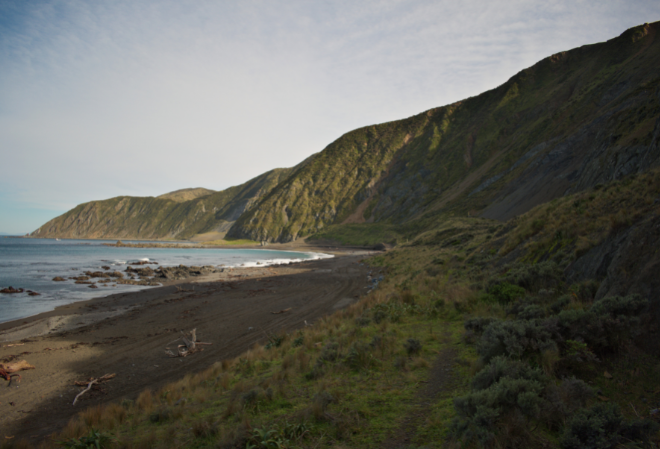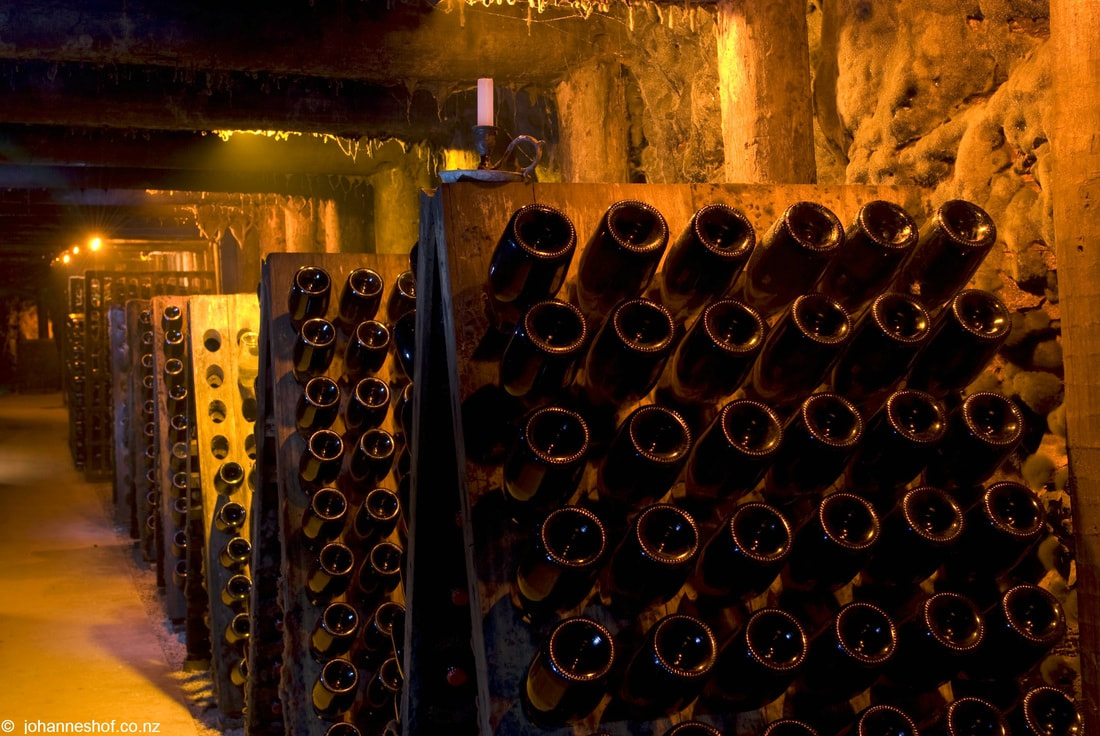 Johanneshof Cellars, Picton
The Marlborough region is famous for its wine. While many of the popular cellar doors are scattered across the Marlborough region, Picton itself is also home to a fantastic winery. Johanneshof Cellars is one of the top places to visit in New Zealand's South Island for wine lovers.
Once you've had a delicious glass of Sauvignon Blanc, you'll notice how beautiful the surroundings of Johanneshof Cellars are. The rolling hills and grapes are a sight to behold. This is especially true at sunset when the location is perfect for a photo.
Wellington Botanic Garden, Wellington
Finally, we head back to the capital. For photographers, places to visit in Wellington don't come better than the Wellington Botanic Gardens. Those looking for beautiful flowers and fauna mustn't look past the Wellington Botanic Garden. From bright colours to subtle and beautiful greens, there is something for every photographer to snap at these gardens.
One of the best things about the Wellington Botanic Gardens is actually the trip to the gardens. A picturesque way to get here is on the Wellington Cable Car. This classic cable car ride provides stunning views of the city as you climb up to the beautiful gardens. Get photos on the way and once you arrive!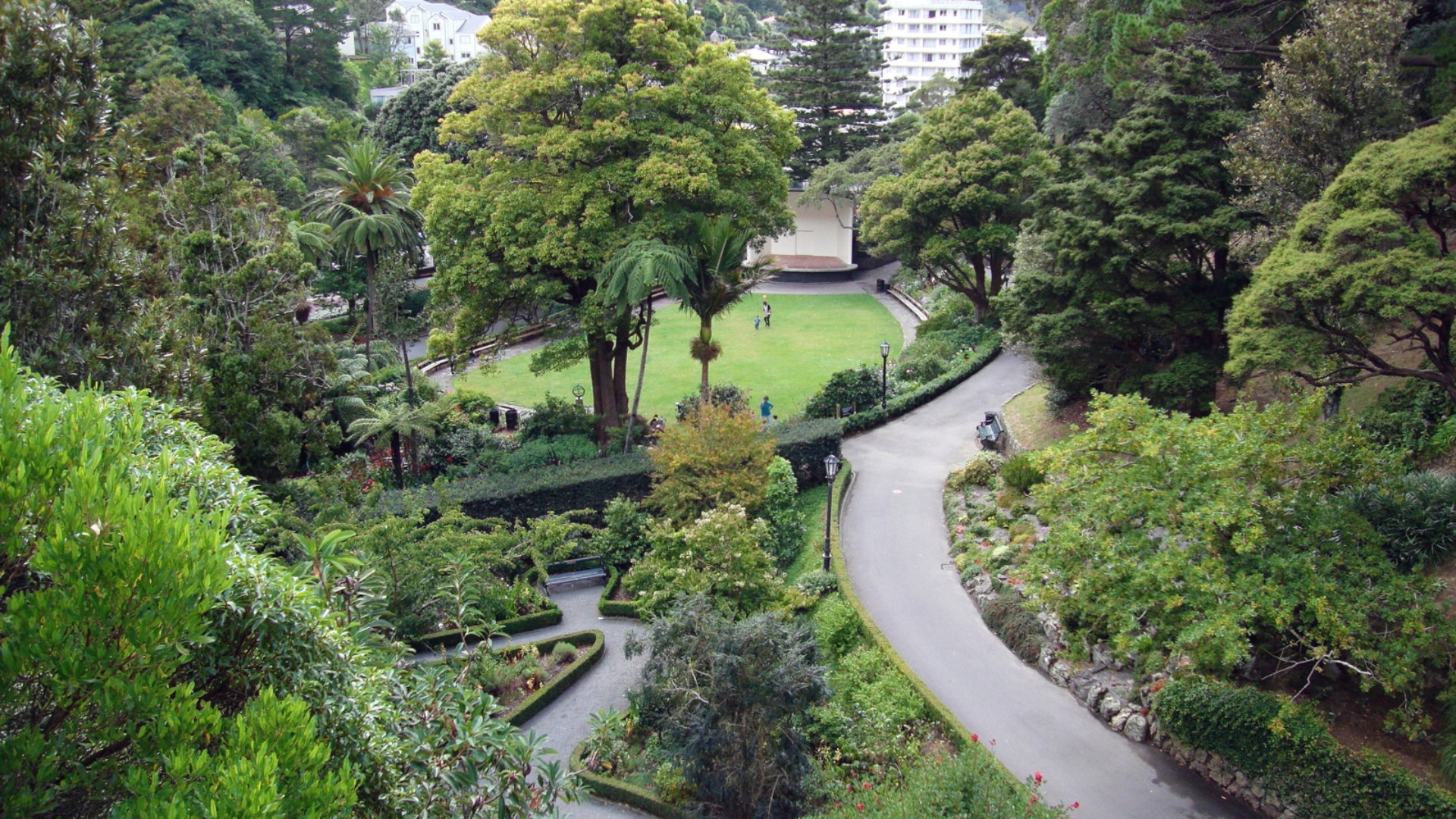 Fun tours to help you get good photos
If you're waiting for a beautiful photo in Wellington or Picton but don't know where to start, a tour is a great option. Thankfully, Wellington and Picton have many options for tours. Many of these tours are very cheap or even free.
Some of the most popular tour options include:
Hiking tracks

Winery tours
We may be biased, but Wellington and Picton are home to many of the must see places in New Zealand. These spots also just happen to be fantastic for getting photos. Whether a selfie or landscape shot, the Interislander Ferry is your ticket to many of these locations. Book your spot on one of the Interislander ferries now.