Pack your bags for a family weekend in Picton
Thinking about where to go for your next family trip? Think outside the box. It can be easy to go for the typical attractions but the true beauty is found in our small towns. And there aren't many better than Picton.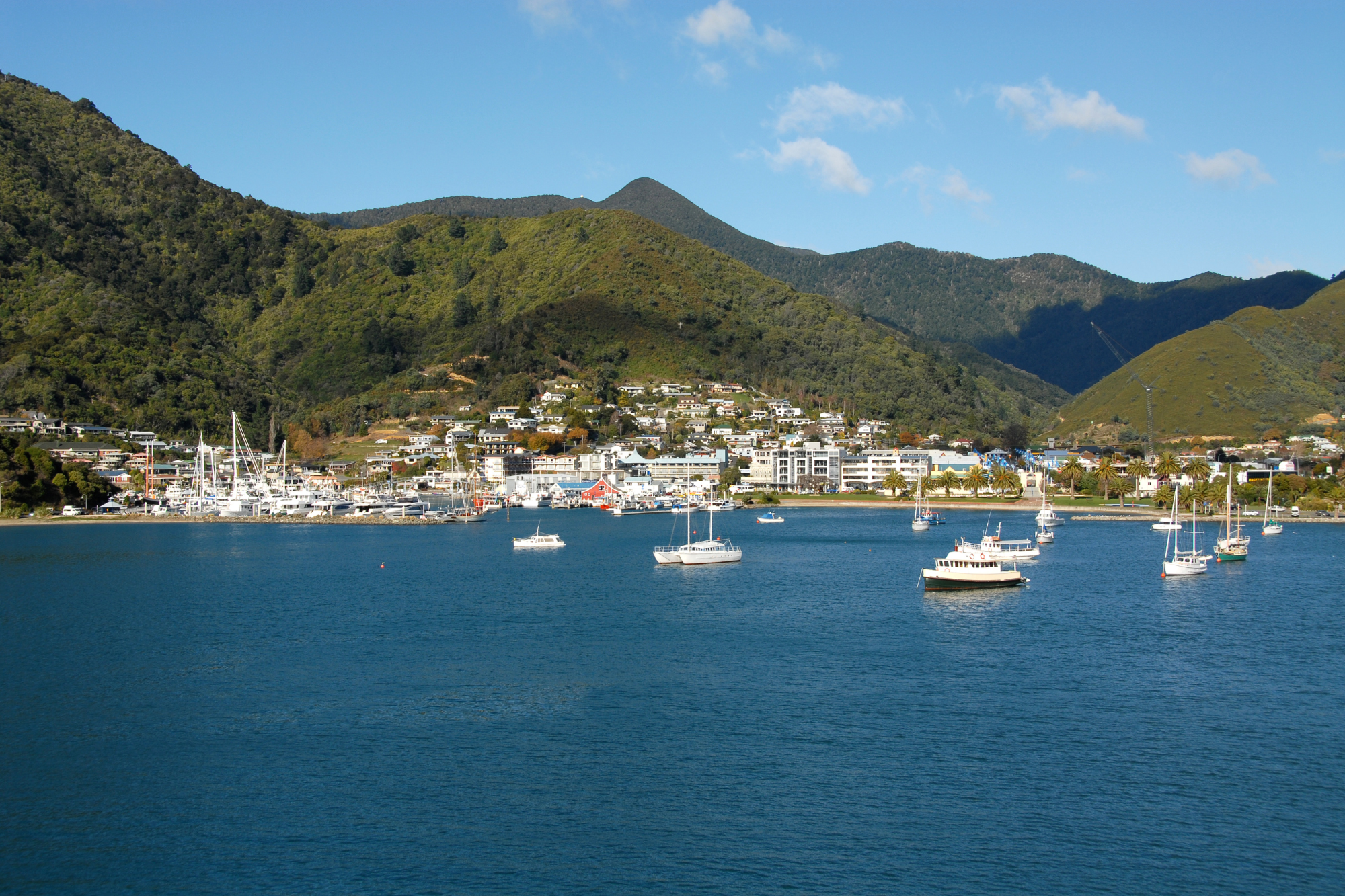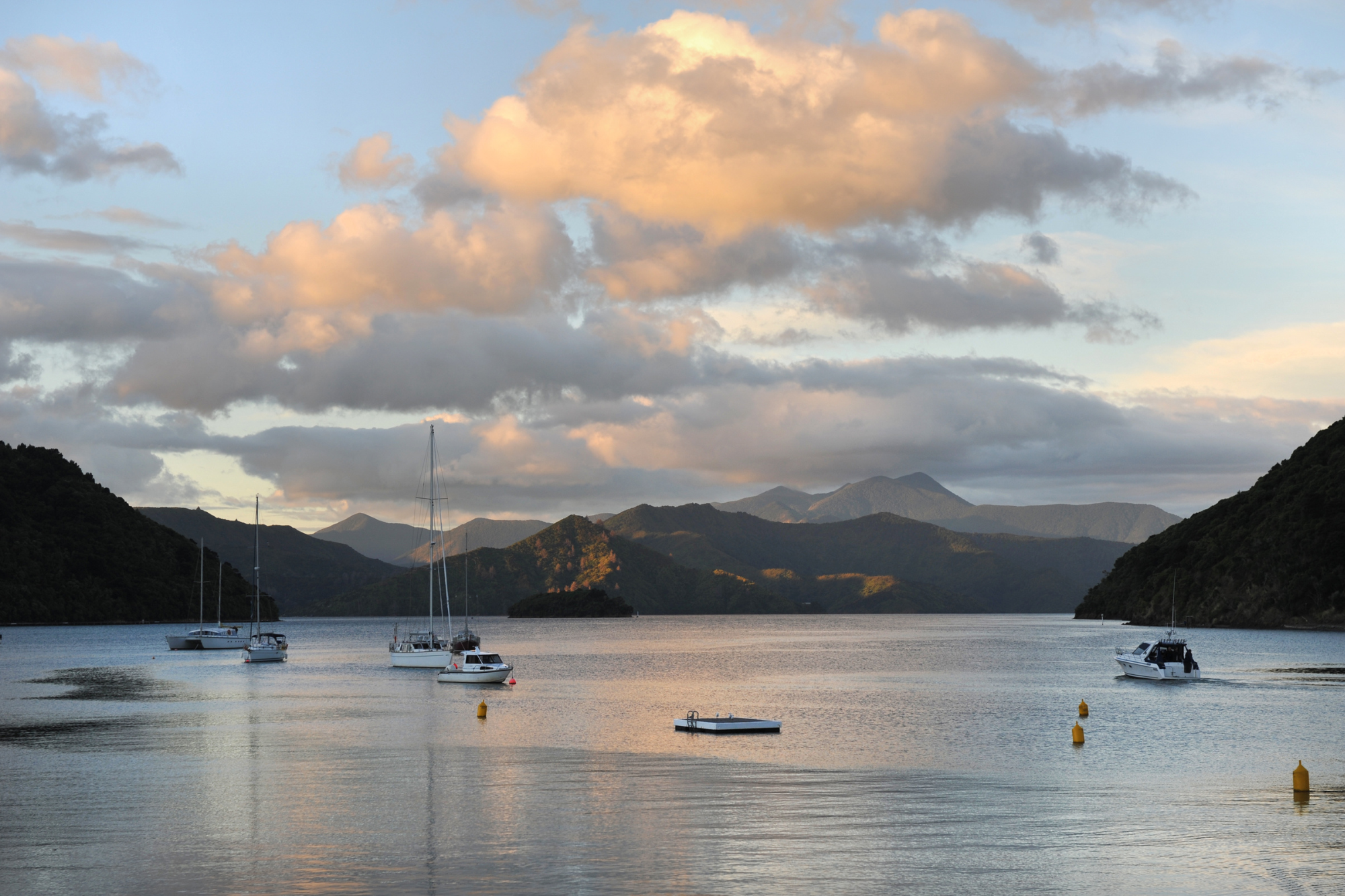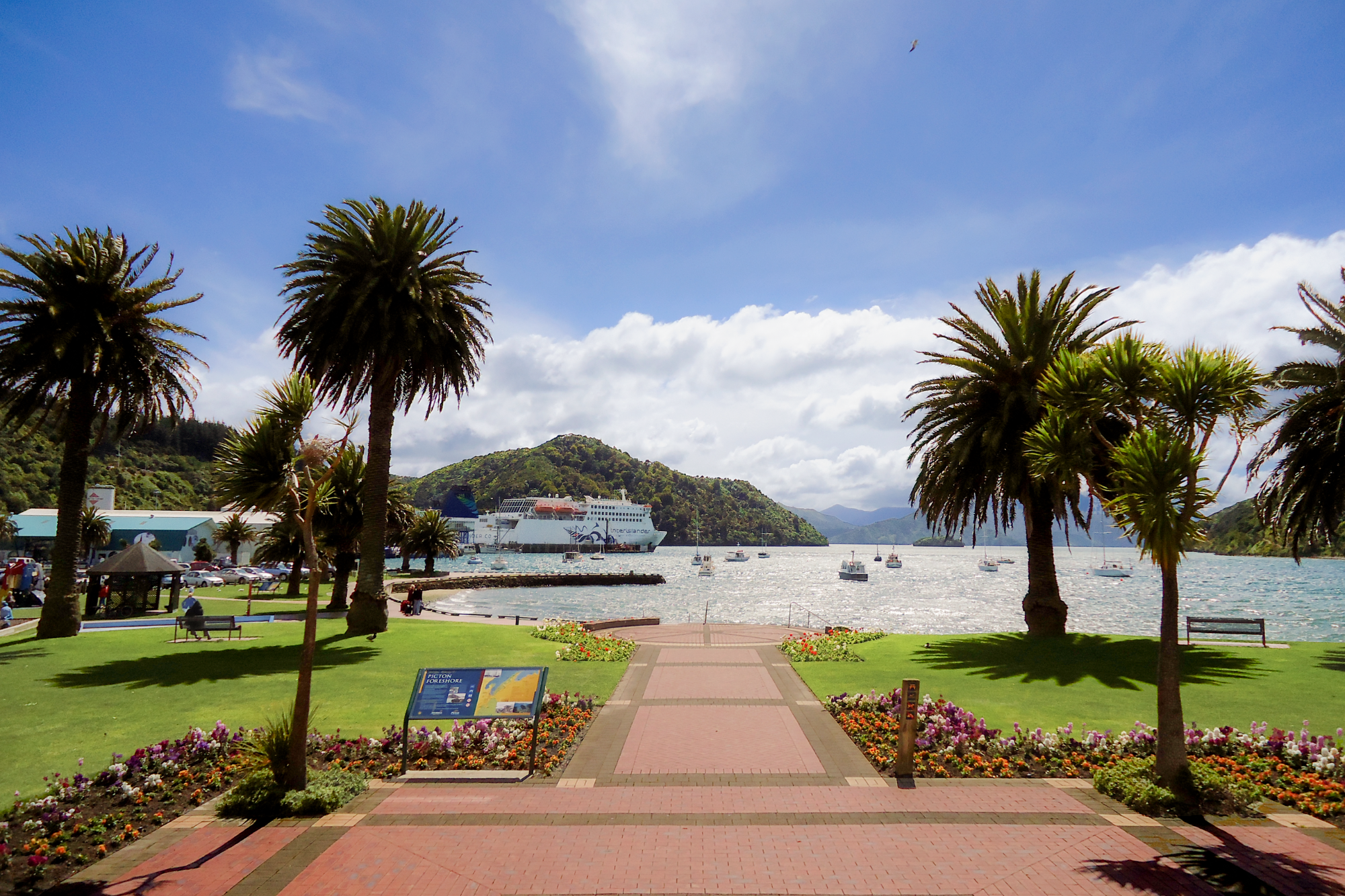 We've put together the top 8 things to do in Picton New Zealand for a great family weekend!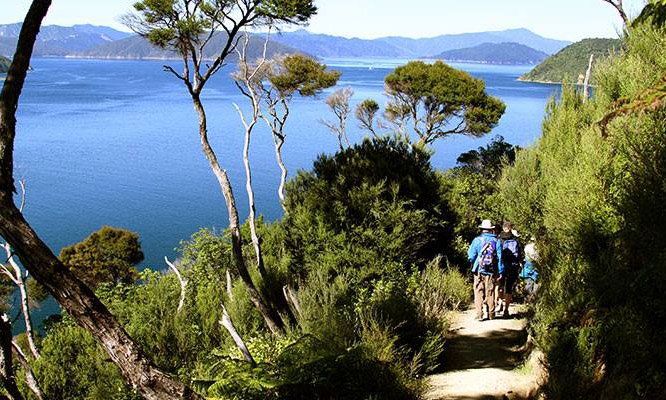 Cruise to a native bird sanctuary
Round the kids up early and set sail with Beachcomber Cruises for a trip to predator-free Motuara Island. With scenic charms and some of this country's rarest and most endangered wildlife, like the Saddleback (tieke) and the very rare King Shag (kawau pateketeke) – this island attracts bird lovers from near and far. You'll journey through Queen Charlotte Sound, taking in the sights of some of New Zealand's most stunning scenery. As you approach Motuara Island you'll hear a chorus of bird song growing louder - New Zealand as it used to sound. Once on land, you'll spend an hour ashore, taking a gentle stroll up to the island's highest point for breathtaking views across Ship Cove.
Taking the kids back in time
If you and the kids are history buffs, visiting the Edwin Fox Maritime Museum is a must. There you'll discover the story behind 'Edwin Fox', the world's 9th oldest wooden ship that carried troops, immigrants and convicts to New Zealand's shores. The museum is open from 9am daily (except Christmas Day) and is just a short walk from the Picton i-SITE Visitor Information Centre – leaving you time to pack plenty of other activities into the day.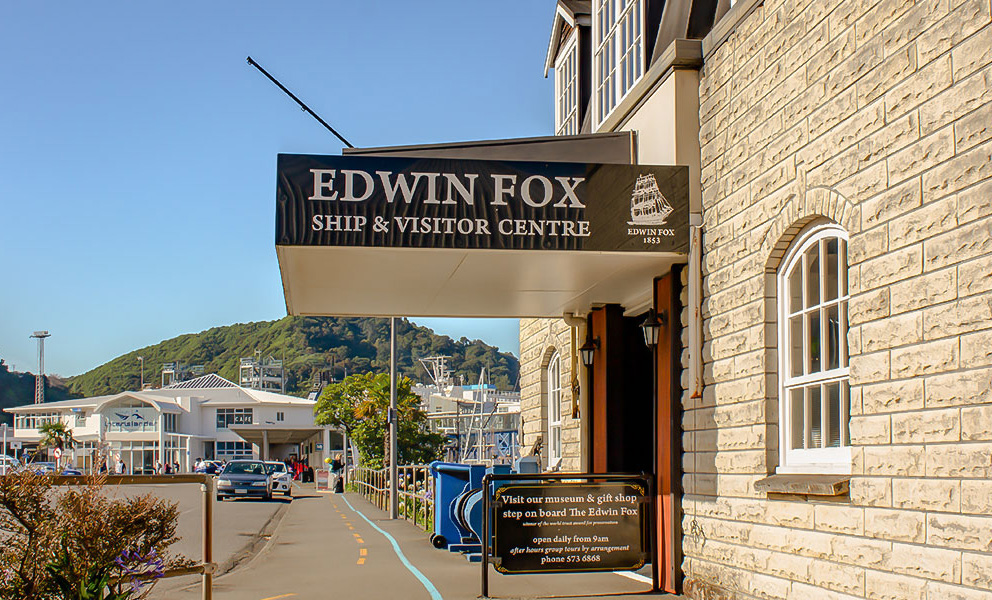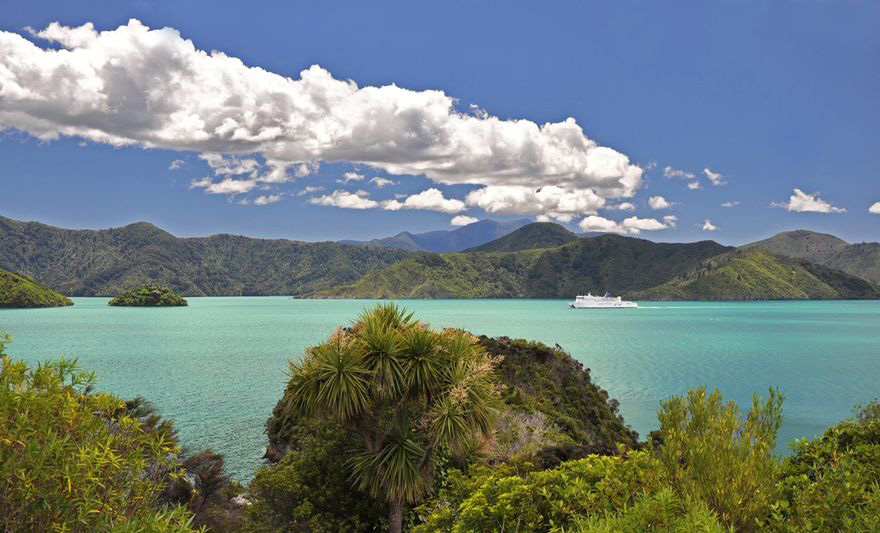 Karaka Point Walk
Want to save your breath for Picton's historical sites? Karaka Point Walk is just a short wander, with a collection of earthworks and historic Maori pa sites to check out along the way. Once you reach Karaka Point, you'll be treated to an incredible view of the Queen Charlotte Sound – and maybe spot a dolphin or two.
Kayaking Marlborough's coastline
If you want to explore all the nooks and crannies of Marlborough's coastline, kayaking with Marlborough Sounds Adventure Company is your best bet. With around one fifth of New Zealand's entire coastline found in Marlborough, there's no better way to travel. Choose a guided tour for extra insights, or go it alone if your family knows what they're doing. The kayaks are purpose-built with plenty of room for snacks, cameras and a spare change of clothes – if your adventure takes you through the night. And if kayaks aren't your thing, there's a variety of mountain biking and walking packages too.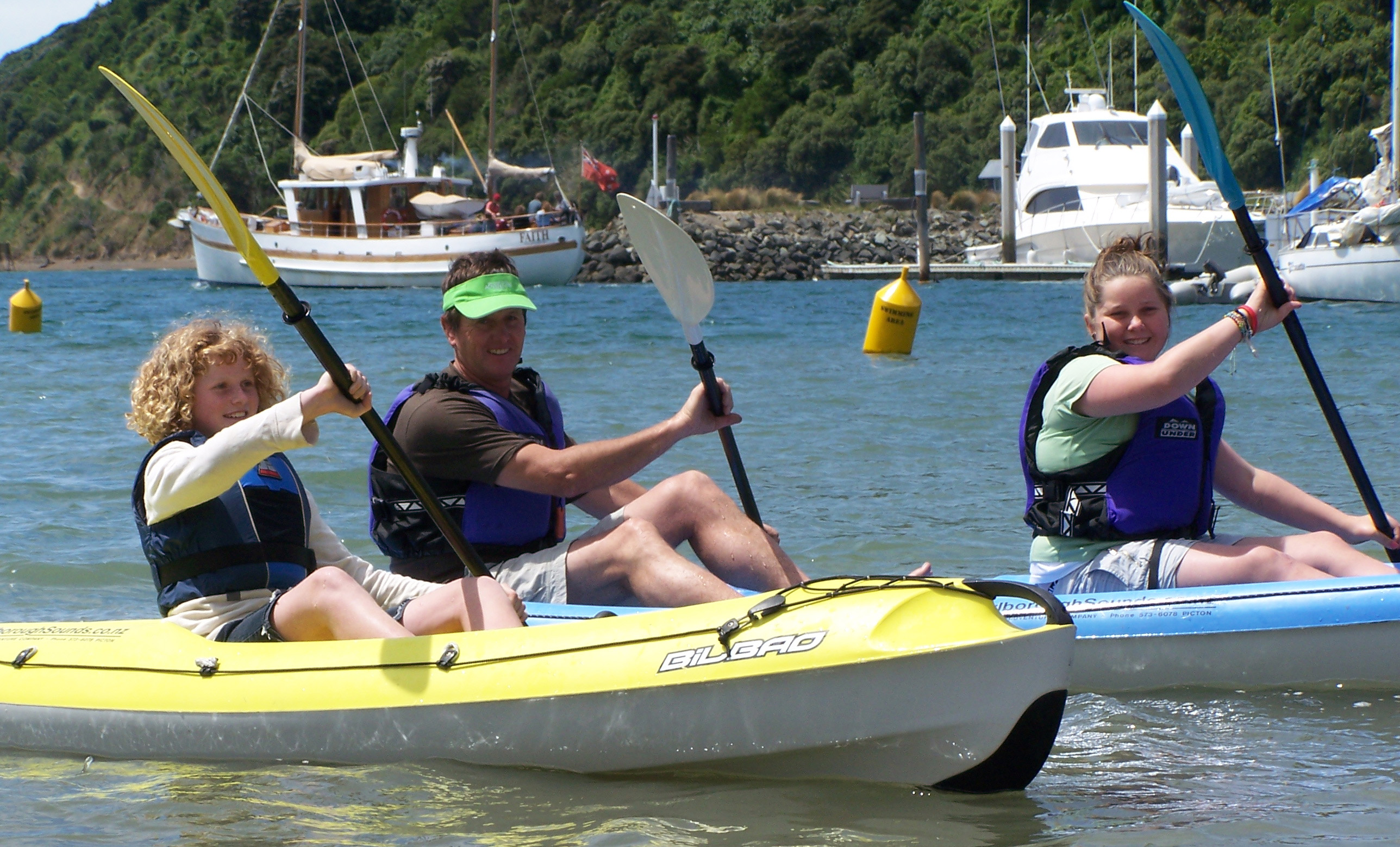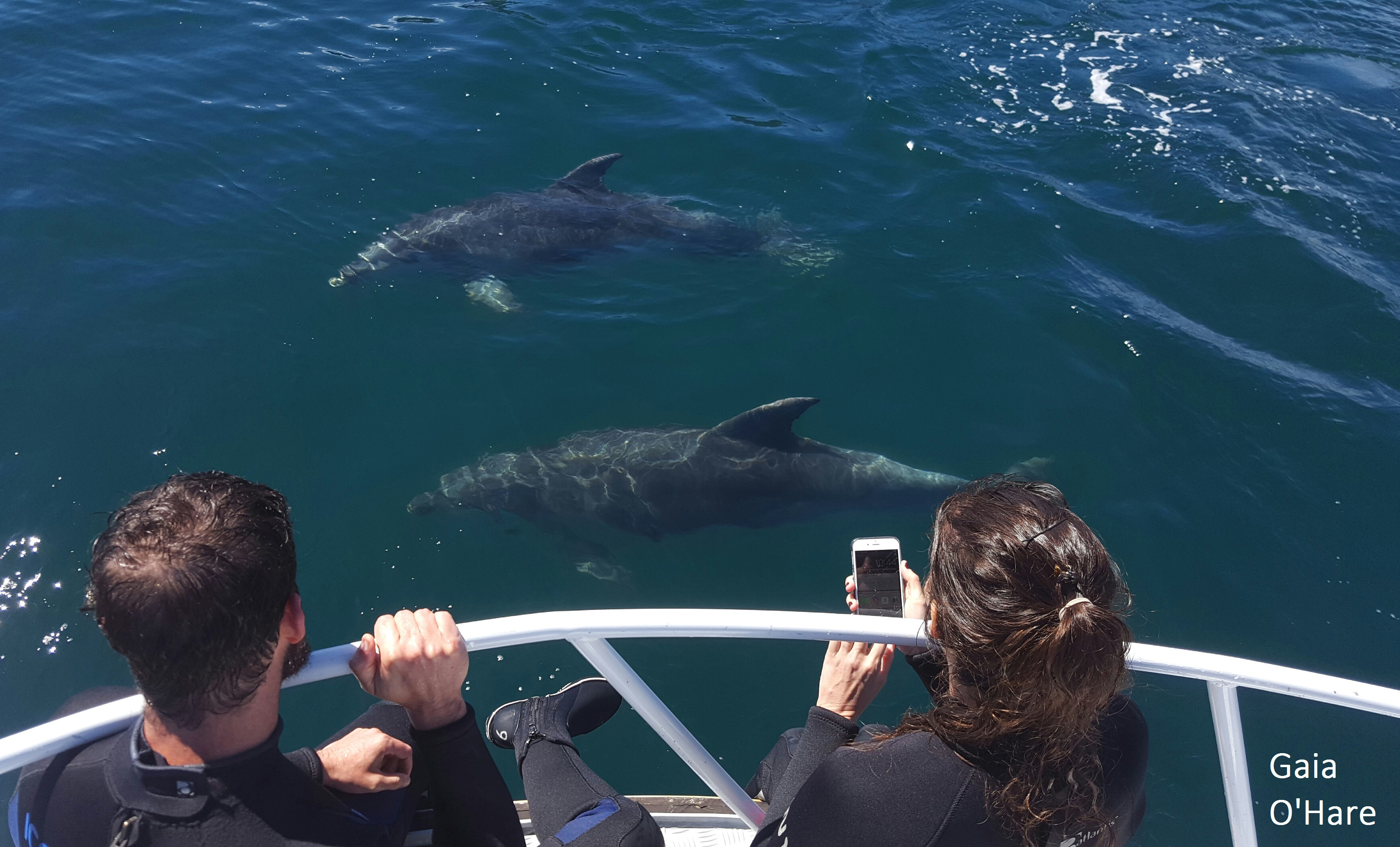 Take a dip with the dolphins
Join E-ko Tours for the chance to meet some of Picton's friendliest local characters (and we're not talking about the people). Whether you want enjoy the show from the comfort of the boat or dive right in, you'll get to say hi to New Zealand's native dolphin species like the Dusky, Bottlenose and the rare Hector. Tours run daily from around 8:15am, take around 2 to 4 hours and offer different prices for both swimmers and watchers – so you won't be charged extra for just pointing the camera. E-Ko Tours also offer the chance for you to see whales (sometimes even the mighty Blue Whale) as they migrate through Cook Strait between June and August. Best of all, if you keep hold of your booking reference number and show the staff at E-ko Tours, you'll get 20% off selected tours.
Retreat for a family treat
On the shores of the Queen Charlotte Sound, away from Picton's hub is Lochmara Lodge – a Wildlife Recovery and Arts Centre. Visit the new underwater observatory, explore the glow worm cave, or book a massage while the kids spot some native birdlife. And if you're after some Picton accommodation, why not spend the night in one of their family units or fancy chalets. There are options to suit every budget.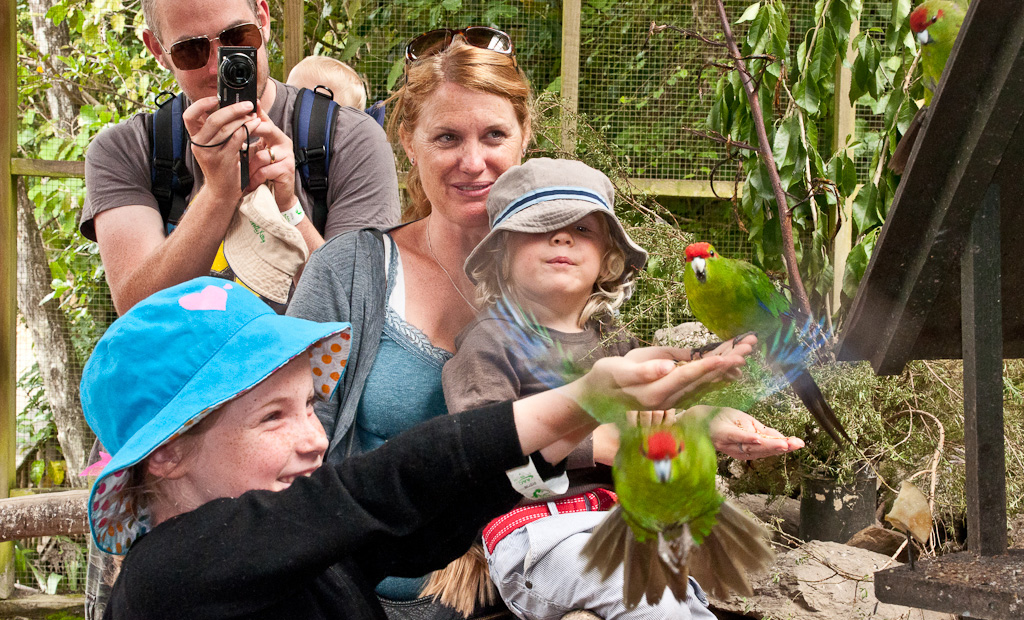 Coming onboard? See you soon!
Whether you're into adrenaline packed activities, jaw-dropping sights, history lessons or close encounters – Picton can promise the perfect family escape. And with the Interislander ferry at its fingertips, it makes getting there and back easy if you're travelling by car. Just rally the kids, fill your trunk and hop aboard.