Tick Kaikoura off your must do list
There's a few things that come to mind when one mentions Kaikoura – sure, mountains, marine life and magic are a given, but there's more to be said. There is plenty to keep you busy.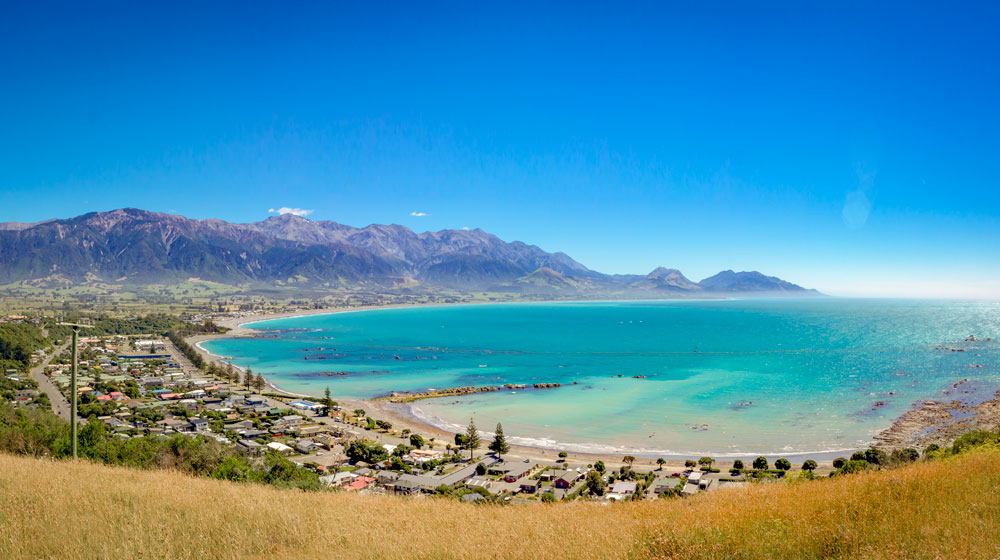 Get off your Interislander ferry at Picton and Kaikoura is two hours drive south along one of the most spectacular portions of State Highway 1. The road follows the coast and the mountain to the sea views are stunning. You may even spot some New Zealand fur seas on the rocks.
Kaikoura farmers' market
If you're passing through on a Sunday, a trip to Kaikoura's farmers'market is a great way to mix with locals. Open from 10am-12pm, you'll find everything from organic produce, to fresh catch, to homemade baking, to artisan goodies, to beautifully crafted ceramics. The market is located at the west end of Kaikoura, not far from the town centre – and the railway station.
Note: The market runs from April through to November each year.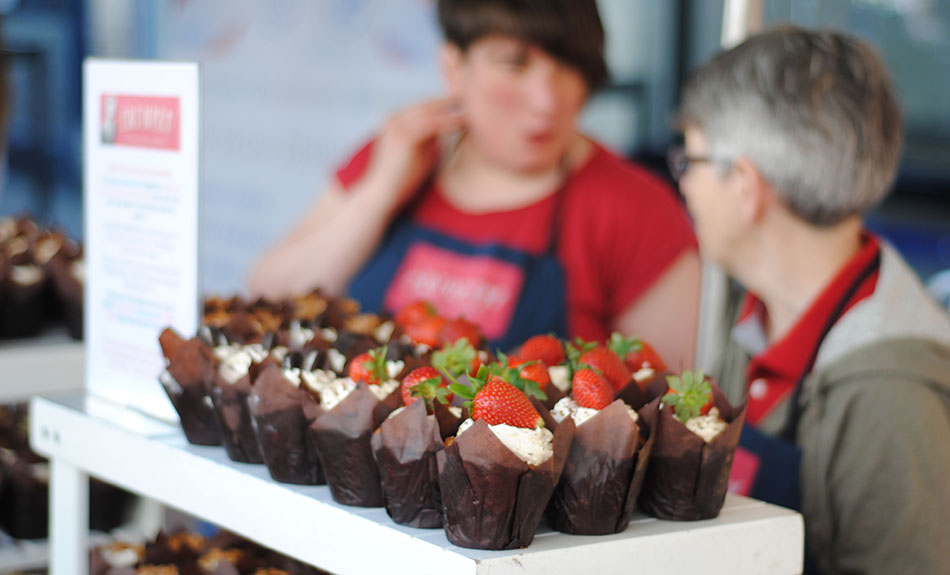 Whale Watch Kaikoura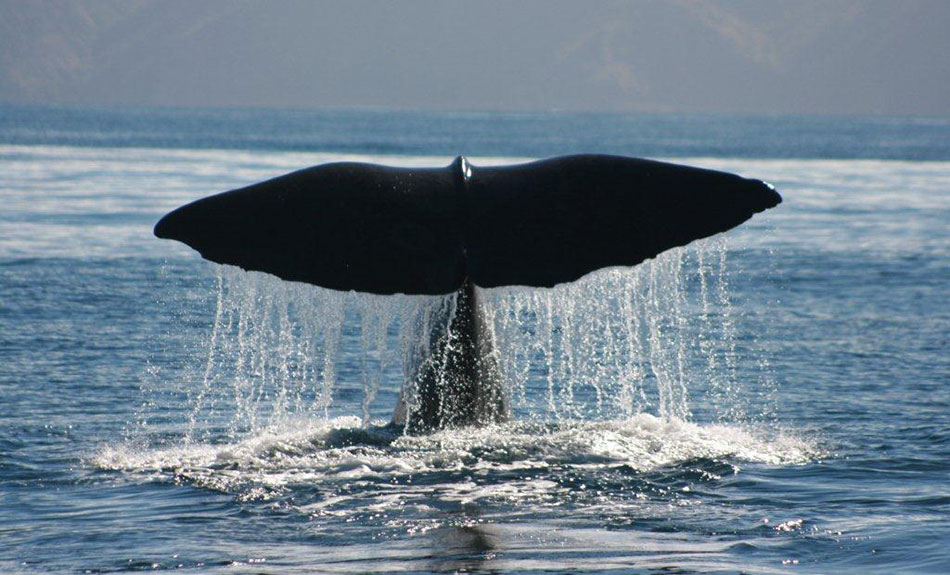 We all know whale sightings are of the rare variety, but in Kaikoura that's certainly not the case. As New Zealand's go to destination for all things marine life (and one of the world's best places for whale watching), visitors have a 95% chance of spotting giant sperm whales, as well as dusky dolphins, orcas, humpback whales and everything in between. If you're all about getting-up-close, we'd recommend hitting the seas with Whale Watch Kaikoura. Or if you'd rather go sky high, a helicopter tour with South Pacific Helicopters gives you the chance to appreciate the size of the giant sperm whale from above, alongside panoramic views of snow-capped mountains and spectacular coastline.
Lavendyl lavender farm
For a touch of luxury and sophistication, journey to Lavendyl Lavender Farm. Being just outside Kaikoura's centre, it's the perfect place to indulge your senses and treat your taste buds. If you're here for the day, take a stroll through the stunning Lavender fields, relax in their quaint café or watch the distillation process to find out how Lavender oil is made. Or, if you're touching down for the night, why not book a spot at one of the rustic cottages? Being surrounded by breathtaking lavender fields, it's the ultimate rural retreat.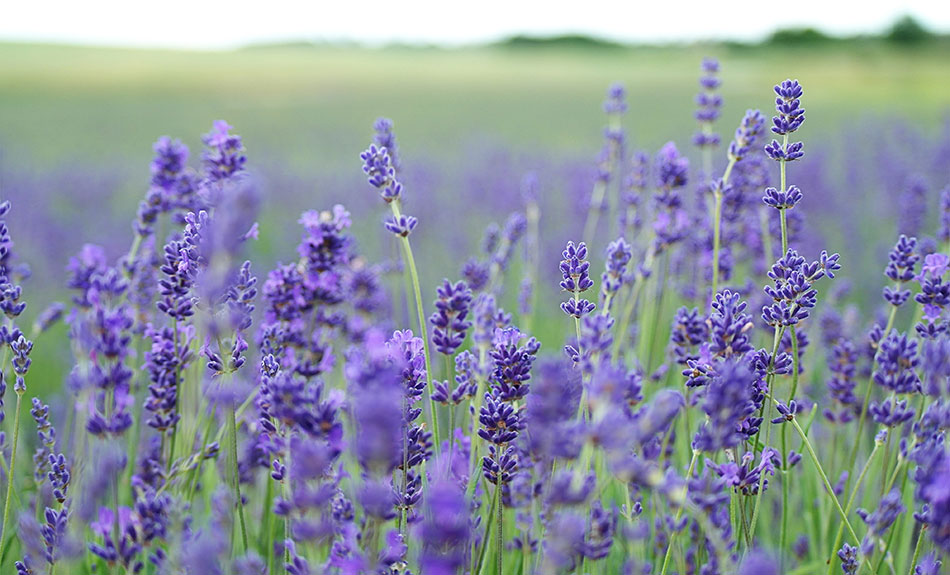 Fyffe House
If you're willing to go off the beaten track, a stroll to Fyffe House could be a great way to get the legs moving. As the town's oldest surviving building, this heritage home is full of archives and tales from the 1800's. It's also situated among some incredible landscapes – picture snow-capped mountains, lush forestry and Kaikoura's dramatic coastline. The trip to Fyffe house is just a gentle 45-minute walk from the town's centre, with an entry fee of $10.
Kaikoura museum
If the weather packs up and you're after something indoors, head to the incredible Kaikoura Museum. Having been dubbed 'the mini Te Papa' and 'Craypot' (because of its shape), there's an array of storytelling displays, natural history to read up on and unique artifacts to explore. Of particular mention is 'The New Normal' exhibition – a series of stories dedicated to sharing the events of the 2016 Kaikoura earthquake from the locals who experienced it.
Note: Tickets are $10 for seniors and $12 for adults.
Kaikoura dolphin encounters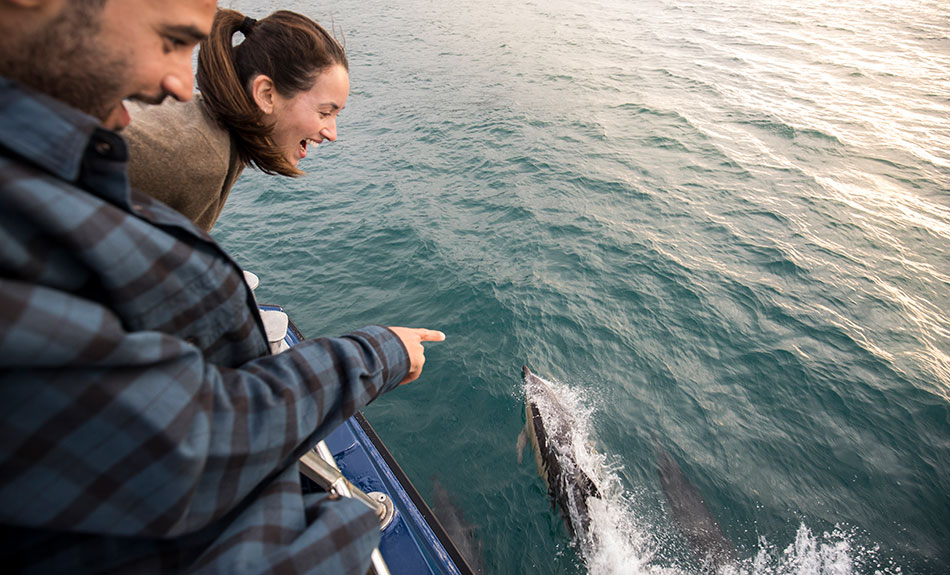 We've already labelled Kaikoura as New Zealand's go to destinations for all things marine life – and this time, we're talking dolphins. Just like whales, you're pretty much guaranteed to rub shoulders (or fins) with a dolphin in Kaikoura. So if that sounds like you, jump on one of the Dolphin Encounter Tours. If you want to stay dry, feel free to work your camera from the boat or if you want to make a splash, you can dive in for a swim with the dolphins. The choice is yours.
Kaikoura beach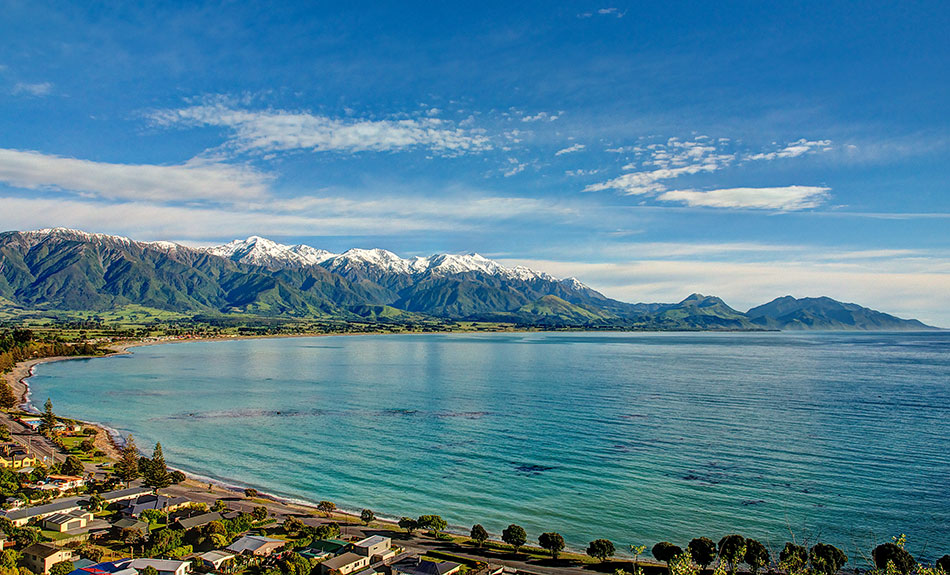 If the sun's out and you've only an hour to spare, a walk along Kaikoura's beach could be a great way to break up the journey. Located in front of Kaikoura's township, it has all the right ingredients. To paint a picture: think snow-capped mountains, wildlife life roaming freely and crisp mountain air, giving you a healthy dose of oxygen. Of course, if you're here during summer, or want to brave the cold, the southern end of the beach is a great place to cool off (with the surf being less than one metre).
Tip: Check the Kaikoura weather report if you're planning a day at the beach.
Fine dining beach side at Nins Bin
You could spend lashings on a fine dining seafood experience, but when in Kaikoura, do as the locals do. In other words, head to everyone's favourite crayfish joint Nins Bin. Simplicity and serenity is what has locals and visitors flocking (even after three decades). We're talking quality crayfish, green-lipped mussels, beer battered chips and organic beverages – all paired with breathtaking views of Kaikoura's coastline and a soundtrack of waves.
Note: Nins Bin is open 9am-5pm, seven days a week during the summer months only.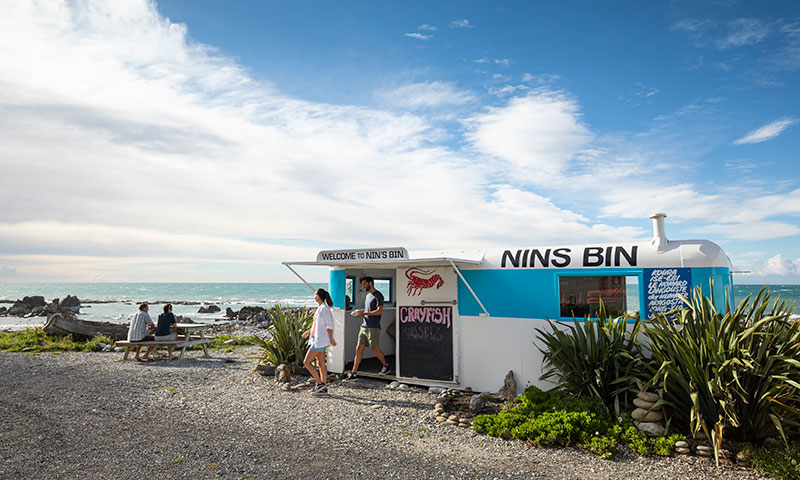 Catch your own meal
Kaikoura's known as one of New Zealand's best destinations for fishing, so if you're a seasoned expert, or just like the sound of catching your own meal, sign up for a fishing trip with Kaikoura Fishing Charters. With several different tours to choose from, be it two, three or four hours, you can spend however long you wish at sea. Expect to walk away with some fresh catch and incredible memories - you might even spot a friendly dolphin. And just so you're prepared, pack warm clothes, snacks and a camera.
Kaikoura peninsula walkway and seal colony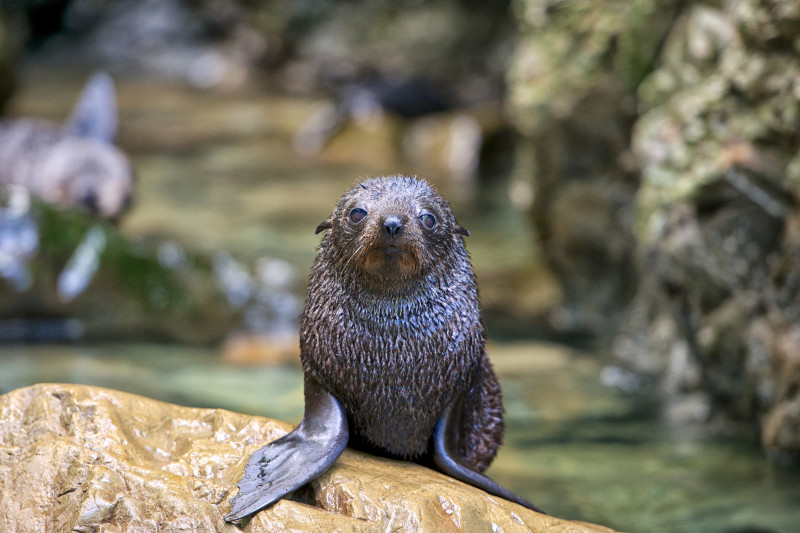 If you'd rather avoid having to shake sand from your shoes, the Kaikoura Peninsula Walkway is walk that's equally fantastic. The entire track is 11km, suitable for all fitness levels and takes roughly three hours to complete. If you're pressed for time or just not a big walker but want to see the seal colony, there are shorter parts of the track you can do. Expect stunning views of Kaikoura's Range, seal colonies bathing on rocks (look but don't touch) and pockets of history to read up on.
Albatross encounters
Majestic takes form in the Albatross bird. And Kaikoura is home to twelve species, as well as shearwaters, petrels, gannets, skuas, terns and more. While you could try spotting them yourself, an albatross encounters tour will give you real insight into these incredible creatures, so we'd say it's worth every penny. Better still, you're likely to come across other friendly locals – most visitors see dolphins, penguins and a seal colony or ten.
Make the most of your time in Kaikoura - there is so much to see and do! Visit the team at Albatross Encounters and they will make sure you get the best view of these impressive birds.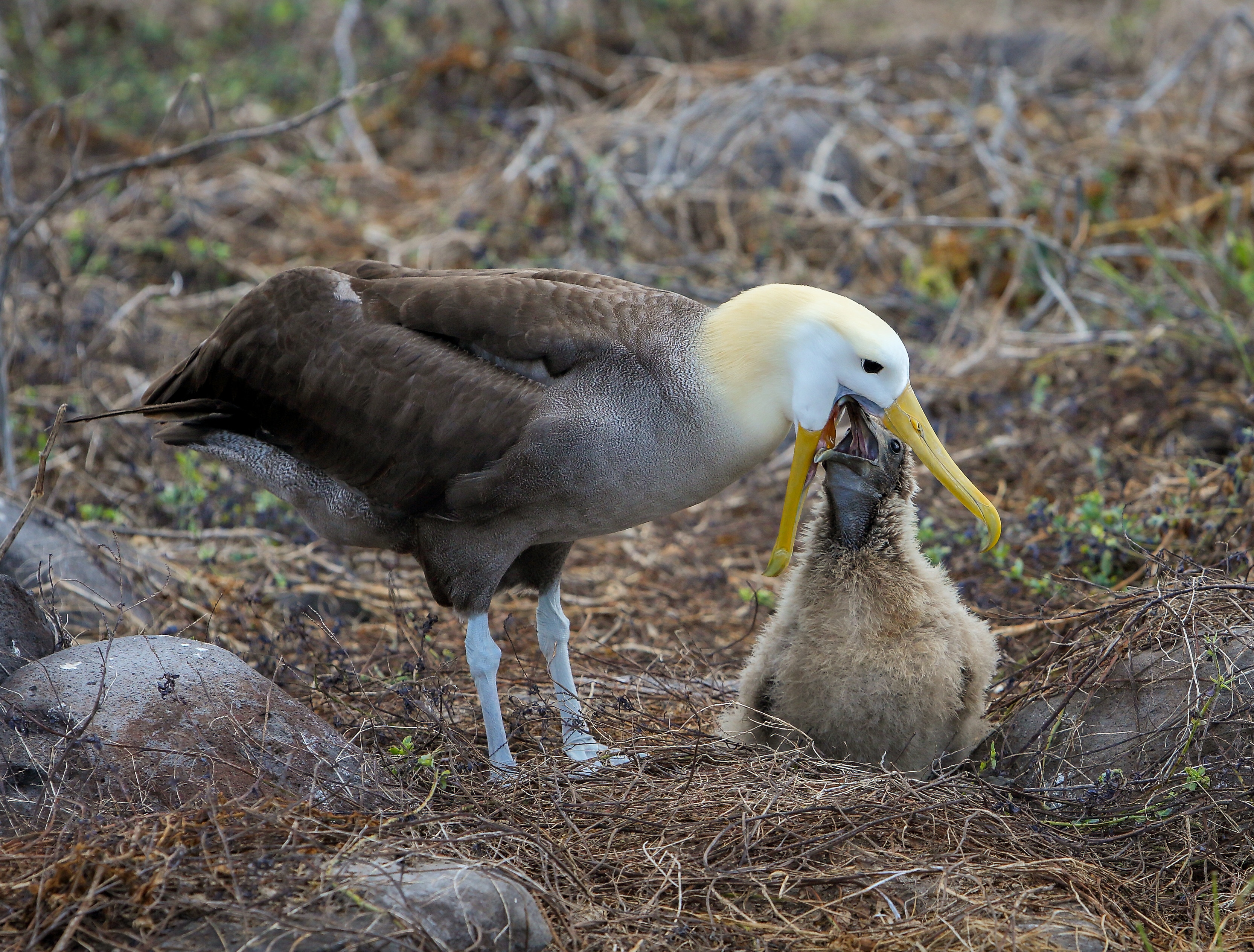 Book now for your trip to Kaikoura and the South Island: