Things to do in Wellington before your ferry journey
A South Island road trip is one of the quintessential Kiwi holidays. And there's no better way to get there than the Interislander Ferry.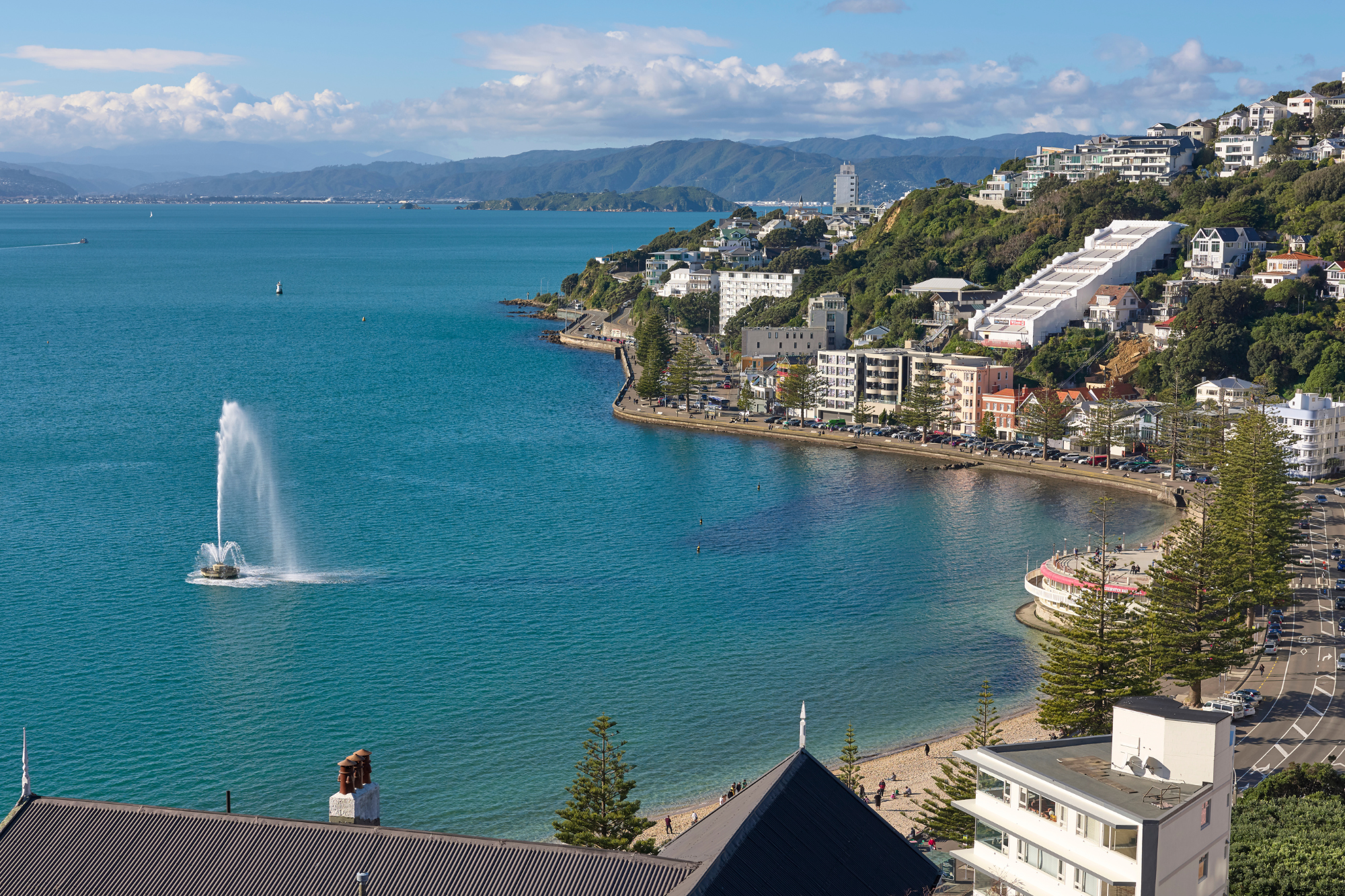 Leaving from Wellington a handful of times each day, the ferry journey is your chance to enjoy breathtaking scenery, excitable marine life or just a few hours of peace and quiet.
But the fun doesn't have to wait until you hop aboard. There's so much to do in Wellington before embarking on your Interislander journey. So whether you've got a couple of hours or half a day, here are our top things to do in Wellington before getting on the Interislander Ferry.
Mount Victoria lookout walk
Wellington is a great city for those who like to walk because, well, you can pretty much walk everywhere around the CBD. But if you're after something more intentional, the Mount Victoria lookout walk is for you.
Mount Victoria stands tall just a few blocks from the city centre, with several different paths to the top. Most of them will take you through bush or pine before reaching the peak, so make sure you've got your comfy shoes on. And the views from the top? Well worth the sweat. We're talking 360-degree views of the stunning harbour, the city skyline and beyond.

Plus, if you've got little ones in tow, there are many parks and play areas scattered around the base. And with a three-and-a-half-hour ferry journey coming up, you'll appreciate tiring them out.
Wellington Cable Car
Dating back to 1898, the Wellington Cable Car is an icon of the city. And while getting up there is half the fun, be sure to check out the Cable Car Museum at the top to see the original winding mechanism which hauled the car right up until the mid-70s.
Once you've finished at the top, you can choose to catch the free shuttle back down. But we wouldn't, because the other option is a stunning 40-minute wander back down through the beautiful botanic gardens towards the beehive.
The Wellington Cable Car runs every ten minutes, and you can buy a one-way or return ticket from the Lambton Quay terminal. They offer family discounts, plus children under five get to ride for free.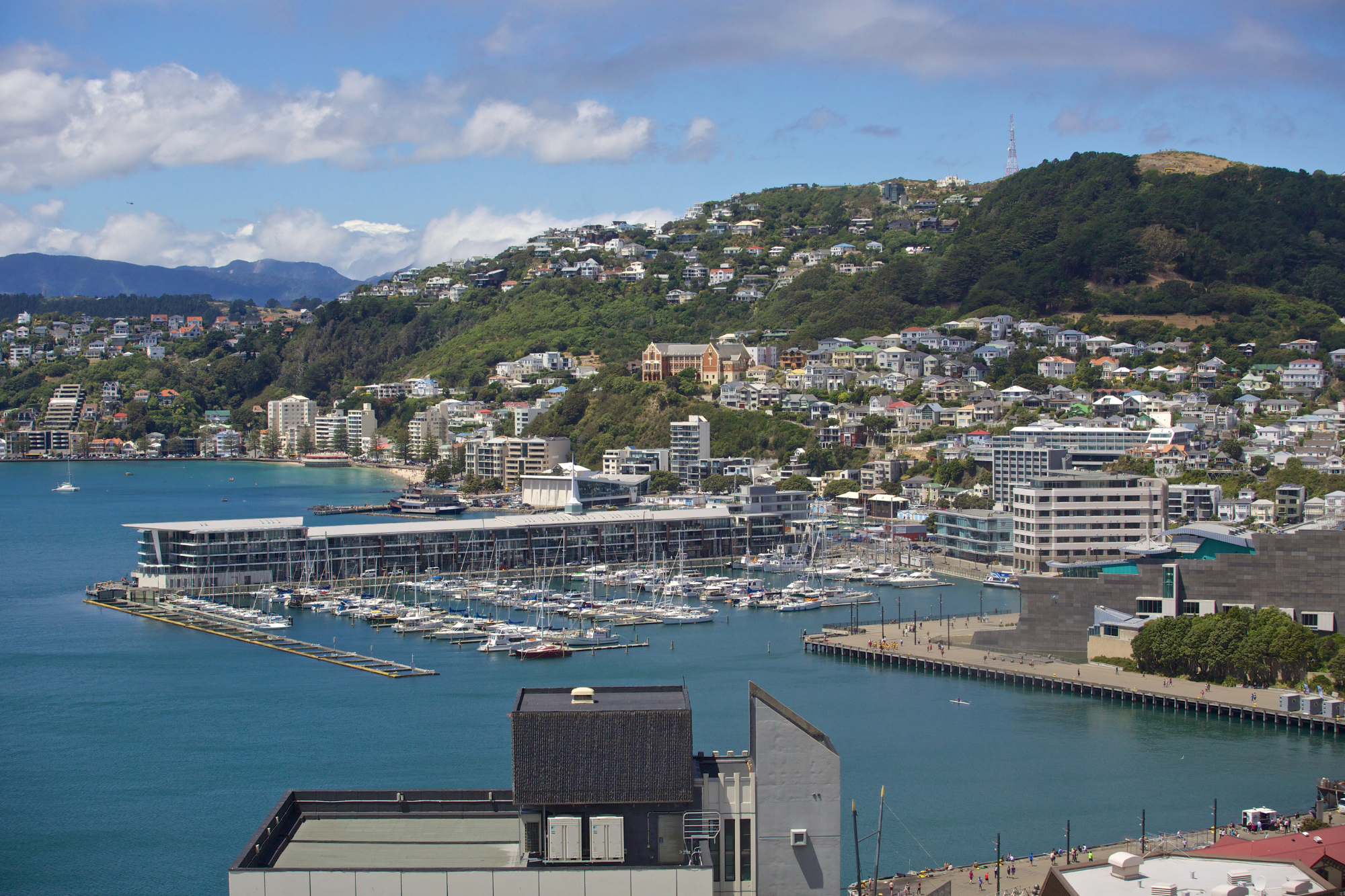 Wander around the waterfront
You may only have an hour or so to spend in Wellington before your ferry journey. If that's the case, you can't go wrong with a stroll along Wellington's picturesque waterfront. Stretching from Queen's Wharf to Oriental Parade, there's no shortage of things to keep both big and little kids entertained.

Spend some time in Te Papa, our national museum, or scout out one of the local cafes and take a load off. And if walking seems a bit too much like hard work, why not rent yourself some rollerblades or one of the iconic croc bikes to see the sights in style?

Again, if you've got little ones with you, take them to Frank Kitts Park, or keep them happy with an ice cream or doughnuts from one of the local carts.
Visit Cuba Street
You've probably heard people describe Wellington as the 'coolest little capital'. And a big part of that is Cuba Street, nestled right in the heart of the CBD.
Its unique vibe encapsulates the arty heart of Wellington as a city. Walk through on a Friday or Saturday night and you'll find food trucks drawing crowds even in the cold. And during the day you can take your pick from the dozens of cafes, pubs and other eateries that call Cuba St home.
From buskers to boutique fashion stories, to second-hand book stores and souvenirs, whatever you're looking for in Wellington, you'll probably find it on Cuba Street.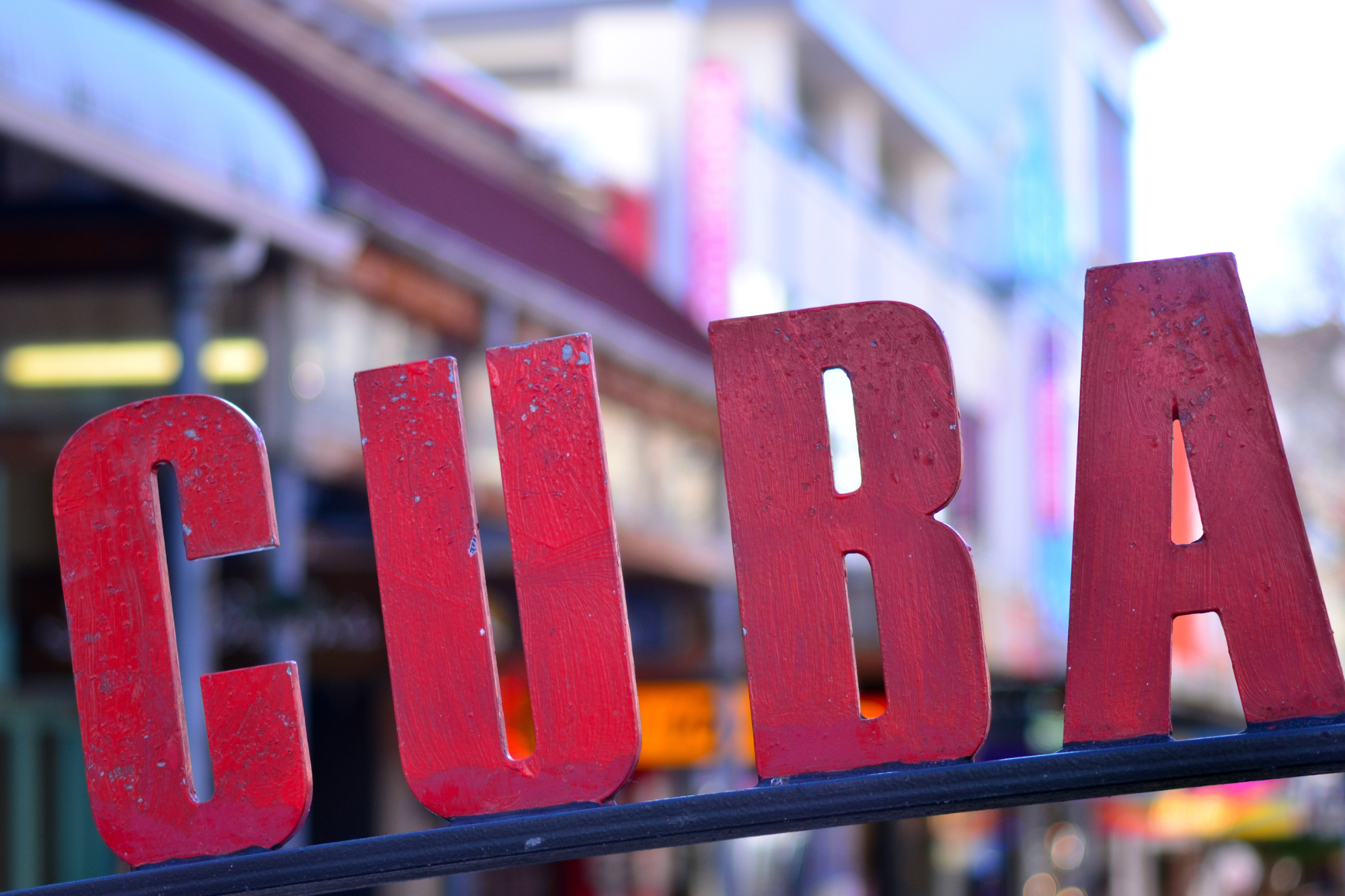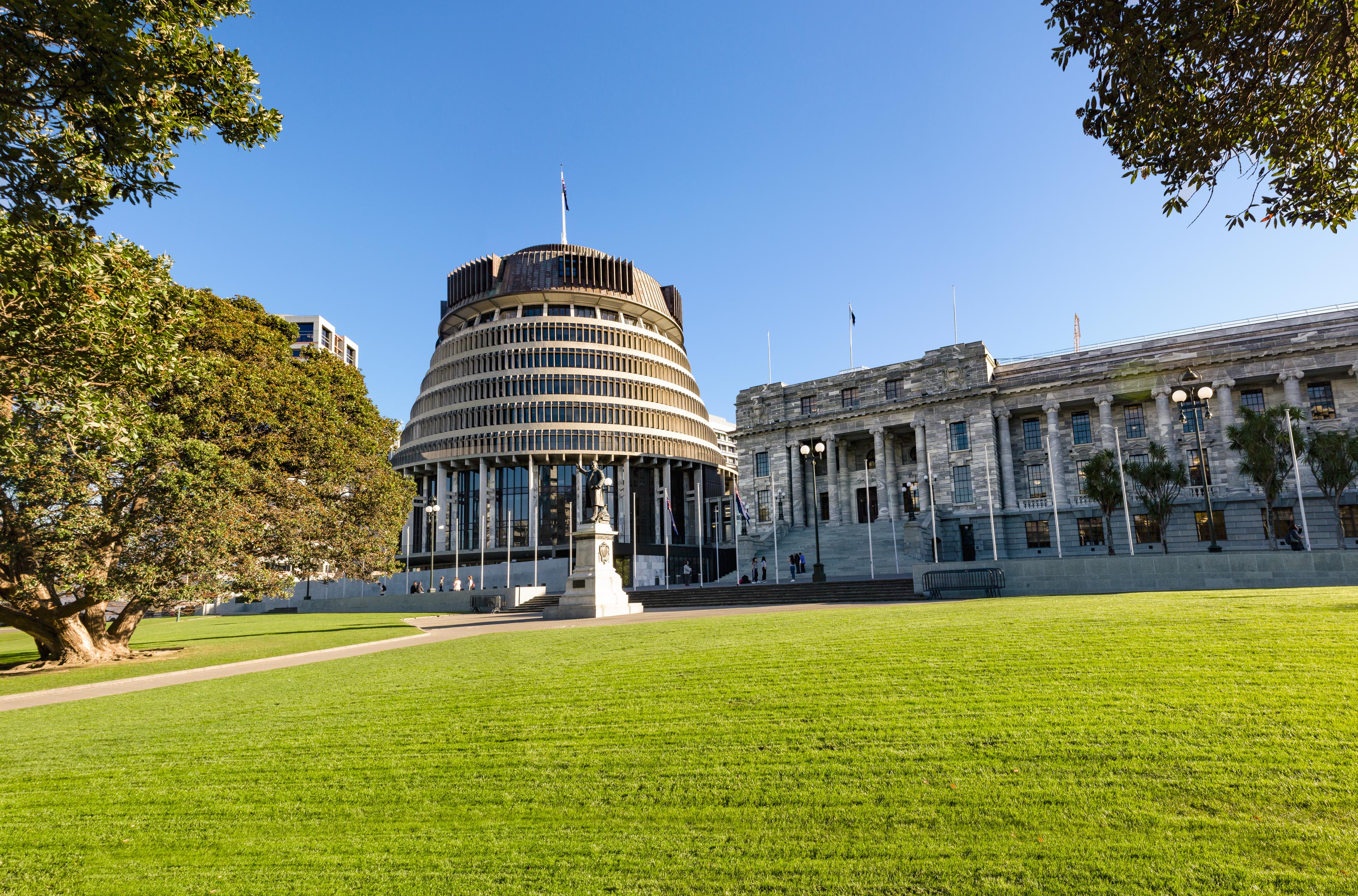 Beehive tour
It's almost criminal to go through Wellington and not visit the Beehive. The iconic and instantly recognisable centre of parliament is free to enter, with guided tours running daily every hour between 10am and 4pm. It's a great way to check out our heritage and get a first-hand look at New Zealand's democratic process in action.
Places to stay near the terminal
If you're in Wellington for a couple of days before your trip, you'll need somewhere to rest up. And there are lots of hotels near the Interislander Ferry Terminal.
If you want to stay somewhere close by, the following suggestions are all within a few minutes of the terminal.
Rydges Wellington is located downtown off Featherston Street, making it an easy walking distance from everything else on this list. It has options for business or leisure suites and comes with full amenities, including pools, a gym and of course an award-winning restaurant in the Portlander Bar & Grill.
Located on the other side of the train station to Rydges, Quest on Thorndon is a fun art deco-style alternative. It's a little further away from everything in the city, but boasts a jaw-dropping harbour view that can't be beaten.
The Thorndon Hotel Wellington by Rydges offers stunning views of the city skyline and is a more of an affordable option if you're travelling on a slightly tighter budget.
Harbour Lodge Wellington is quite a bit further outside the city but an easy drive to the Interislander Wellington Terminal if you have an early sailing. The lodge boasts indoor pools and a sauna if you're after something a bit more relaxed.
Where is the Interislander ferry terminal?
However long you're spending in the capital, eventually you'll be checking in for your ferry sailing. And we've made that as easy as possible.
Finding the Wellington ferry terminal by car is simple: it's accessed by the Hutt road if you're coming from the north, or Aotea Quay if you're coming from the south. Luckily there are a few handy videos online that show you exactly how to drive there – so check these out if you're coming from either the north via SH1, the Hutt valley via SH2 or direct from Wellington city.
If you're not taking a vehicle, there is a free Interislander shuttle bus to the Wellington ferry terminal. The bus departs from Platform 10 at Wellington Railway Station 50 minutes before each sailing between the hours of 8am to 6pm.
Check-in is easy with Interislander. You'll need to arrive 45 minutes before departure if you are not taking a vehicle and pick up a boarding pass at our passenger terminal. Or if you are booked to take your car on the Interislander ferry check-in is at least an hour before departure. Make sure you have your booking details handy and be ready to follow the instructions of our friendly crew.
While in Wellington, it's time to explore
Wellington is a great city in its own right. So if you're taking a trip down south, take a few hours either side of the ferry to explore the culture, beauty and the general hustle and bustle that makes Wellington so unique. We'll see you on board!