Te Whanganui-a-Tara Wellington ferry terminal redevelopment
Interislander's ferry replacement programme has triggered the need to redevelop the Interislander ferry terminal in Te Whanganui-a-Tara Wellington.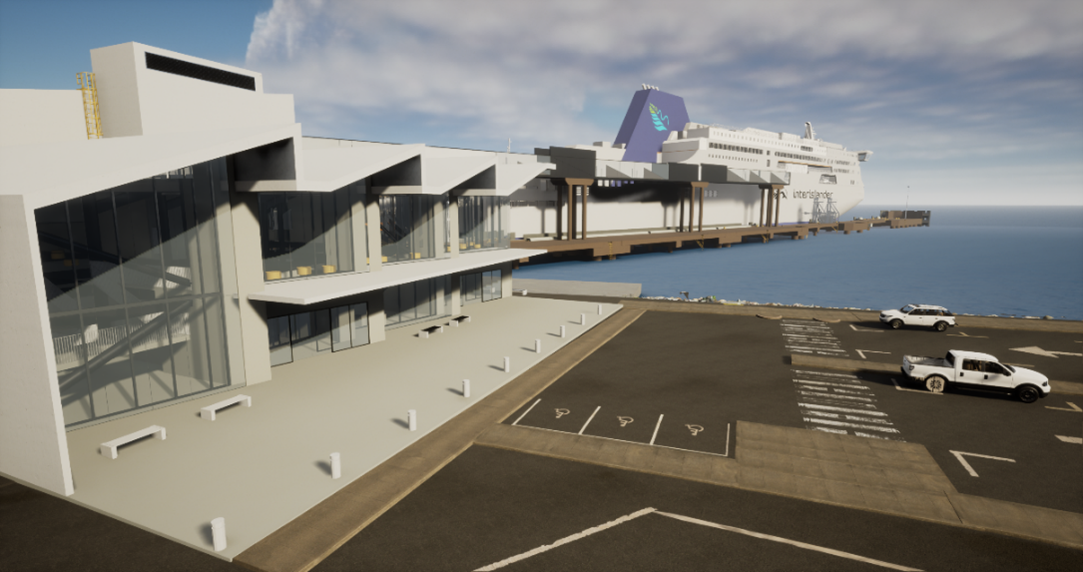 The redevelopment is part of KiwiRail's iReX (inter-island resilient connection) project , which also includes two new purpose-built hybrid-electric ferries and the Waitohi Picton ferry terminal redevelopment. The terminal redevelopments will be ready for the delivery of the ferries in 2026.
KiwiRail, CentrePort Wellington and our Mana Whenua partners Taranaki Whānui ki Te Upoko o Te Ika and Ngāti Toa Rangatira are working to create a ferry terminal precinct that provides a stronger interisland connection for the future, delivers a world class customer experience, and celebrates Te Whanganui-a-Tara Wellington as a place to visit and enjoy.
The redevelopment of the terminal at Kaiwharwhara, just north of the current terminal and wharf, is being constructed mainly on existing land owned by KiwiRail, CentrePort Wellington and Waka Kotahi.
Our plan in Wellington is to create something special that we can all feel proud of for many years. It involves:
A new terminal build, wharf, landscaped grounds, private vehicle marshalling area and rail yard
Design that celebrates the area's rich culture and environment
Better signage and wayfinding so it is comfortable, safe and easy for people and vehicles to move around the terminal precinct
Sensitive environmental and sustainable practice
Commitment to community and sustainability
We are committed to being a good neighbour, engaging regularly and openly with the local community, environmental groups and other stakeholders.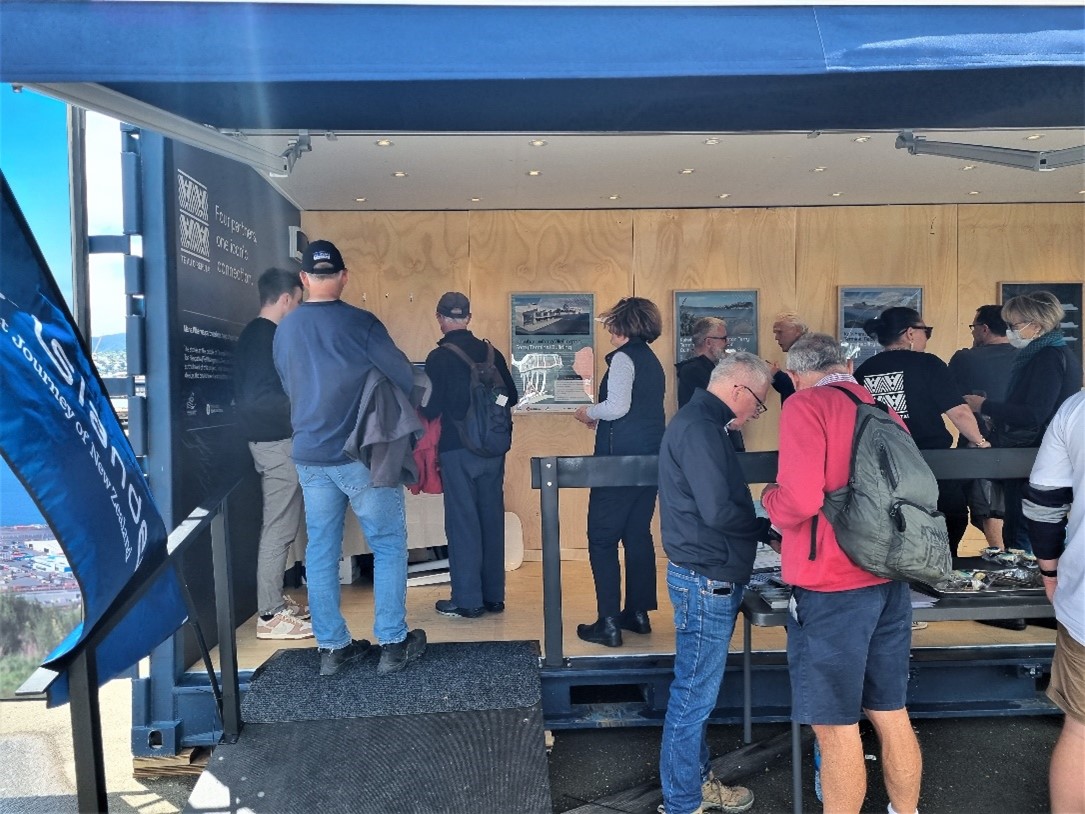 Protecting our environment
Another priority is protecting and enhancing the local environment. The project is signed up for Infrastructure Sustainability Council's rating scheme. To get the 'excellent rating' we'll need to demonstrate a strong partnership with Mana Whenua and the community, keep our environmental impact to an absolute minimum and look for new and innovative approaches to design and construction.
Mana Whenua partner Taranaki Whānui are leading a cultural health monitoring plan to bring the life, love and heart back to Kaiwharawhara Stream and estuary around the site of the new ferry terminal.