How To Explore New Zealand In A Campervan
One of the best ways to get up close and personal with every corner of New Zealand is with a campervan holiday. There's just something about that sense of freedom that comes with hitting the open road with your friends and family.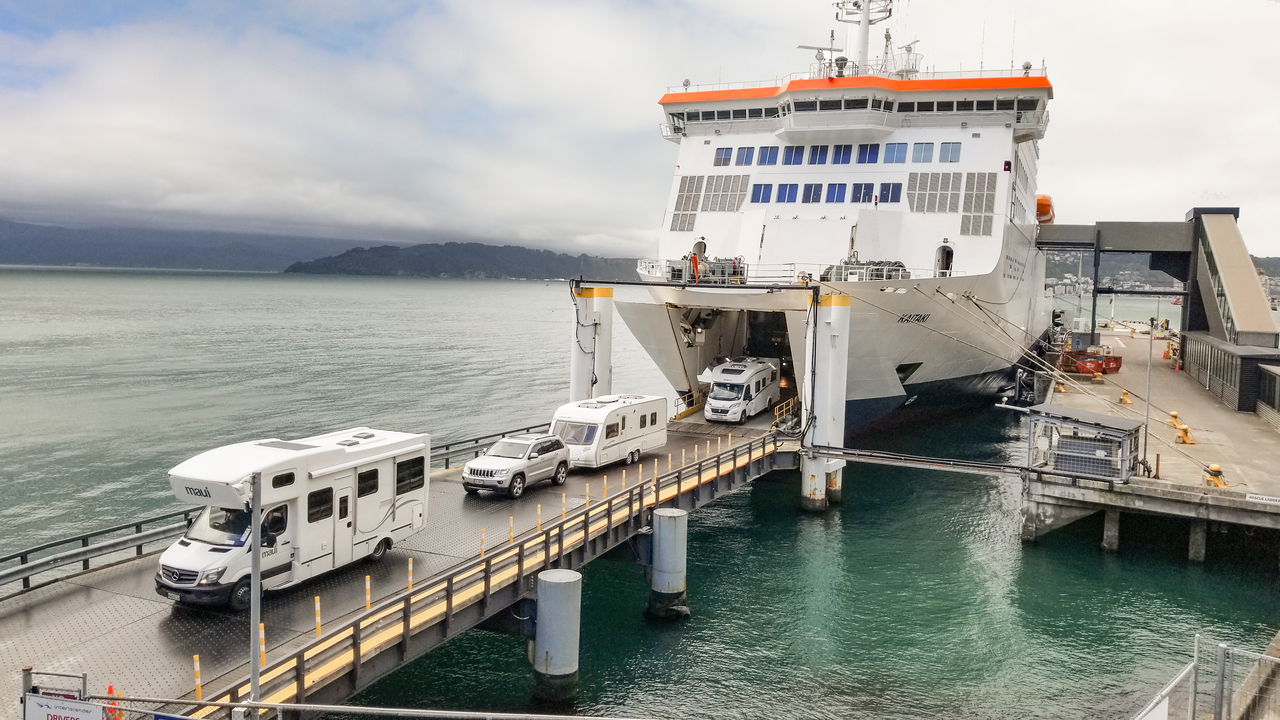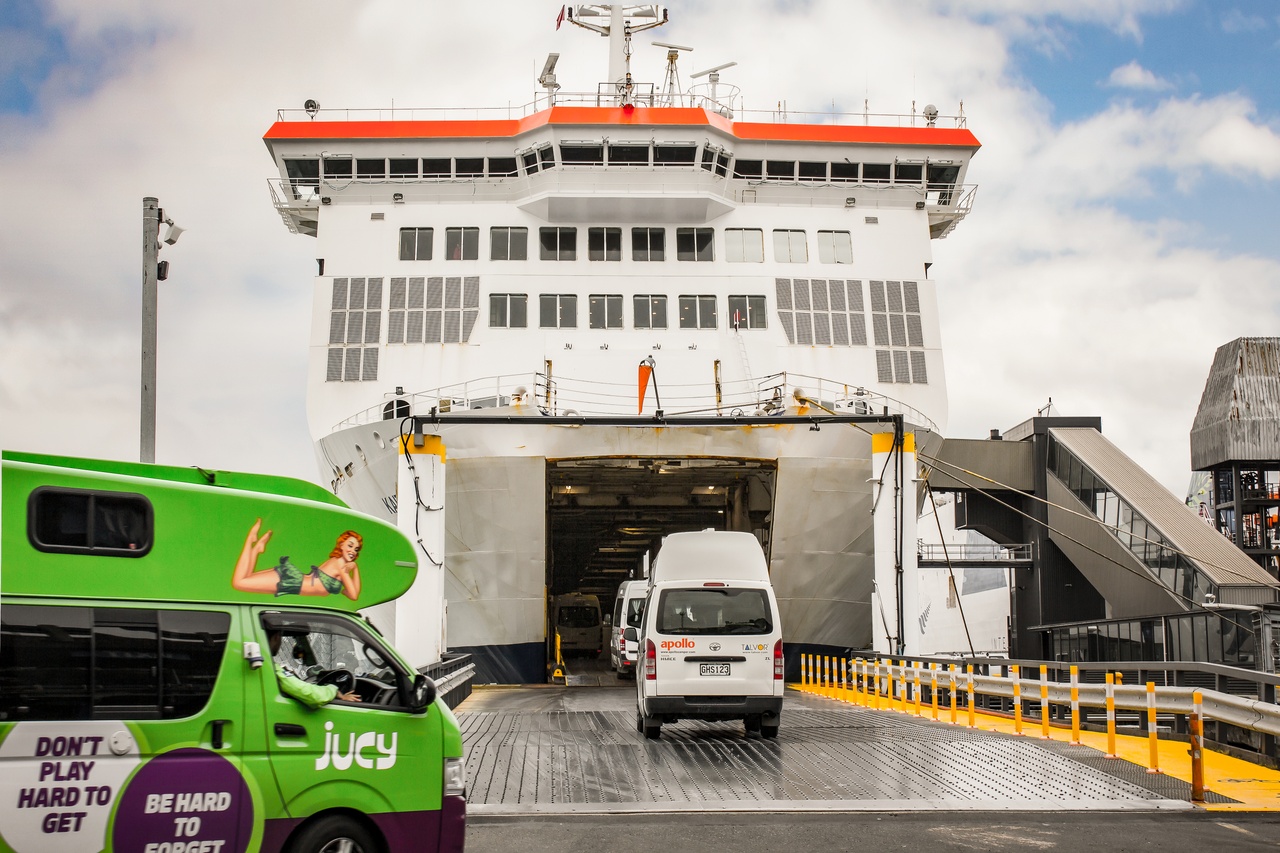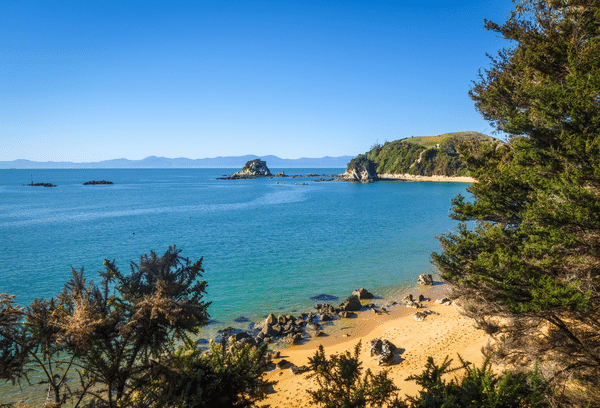 Plus, with the stunning backdrop of our rural areas, you can see why travellers worldwide want to visit New Zealand for a campervan road trip.
A common misconception for travellers is that choosing to campervan in NZ is inconvenient because you can't get your campervan from one island to the other. This just isn't the case. At Interislander, we've been helping travellers get their campervan across on a Cook Strait ferry for years for their summer getaway. So, we know a thing or two about what makes a fantastic campervan holiday. This guide will explore what you need to know to have the best time possible. Here's what we'll cover:
Benefits of exploring New Zealand in a campervan
There's a reason you see so many campervans on the road when travelling between New Zealand towns. There are many benefits to hiring a home on wheels and exploring all there is to offer in our beautiful country. Here are some benefits to consider when thinking about your New Zealand campervan itinerary.
Let's get started!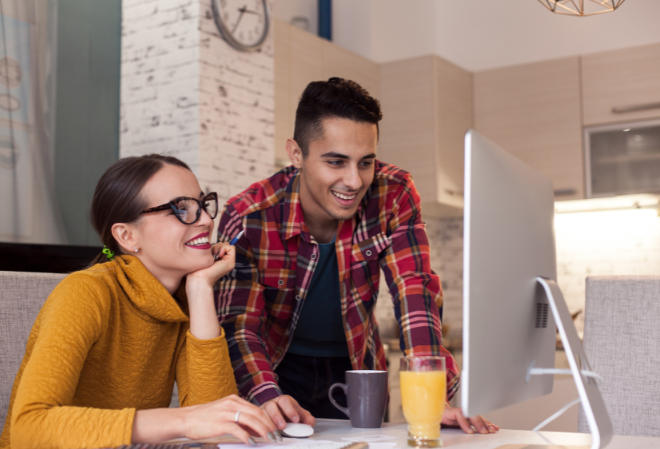 Save money
There are some great activities to experience and things to try when you visit New Zealand. However, some of these must-do New Zealand experiences can be expensive. So, a real perk for many campervan travellers if how cost-effective it is. Booking hotels and flights add up. Thankfully, the cost of hiring a campervan and cheap or even free campsites means you can save some money. This can help to stretch your travel budget.
Enjoy home comforts
Despite what some people may think, travelling in a campervan can be very comfortable. While you may think staying in a hotel would be more comforting, it can be foreign and hard to relax. On the other hand, travelling in a campervan in NZ means you'll have all of your home comforts within reach. Cook your favourite meals, take your favourite pillow, and more. If you'd like food inspiration for your campervan holiday New Zealand itinerary, read our summer food tour of New Zealand blog.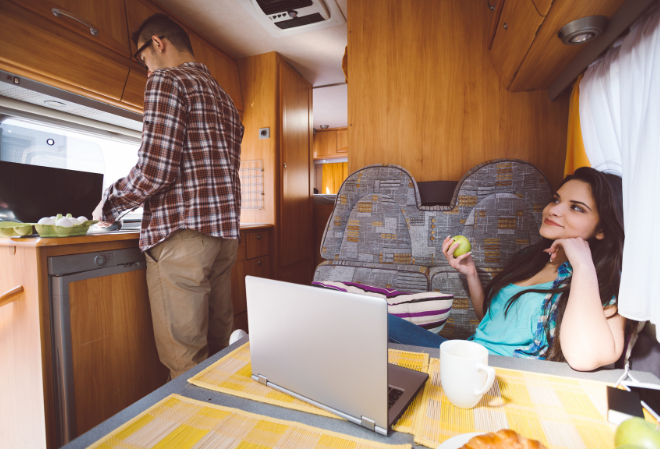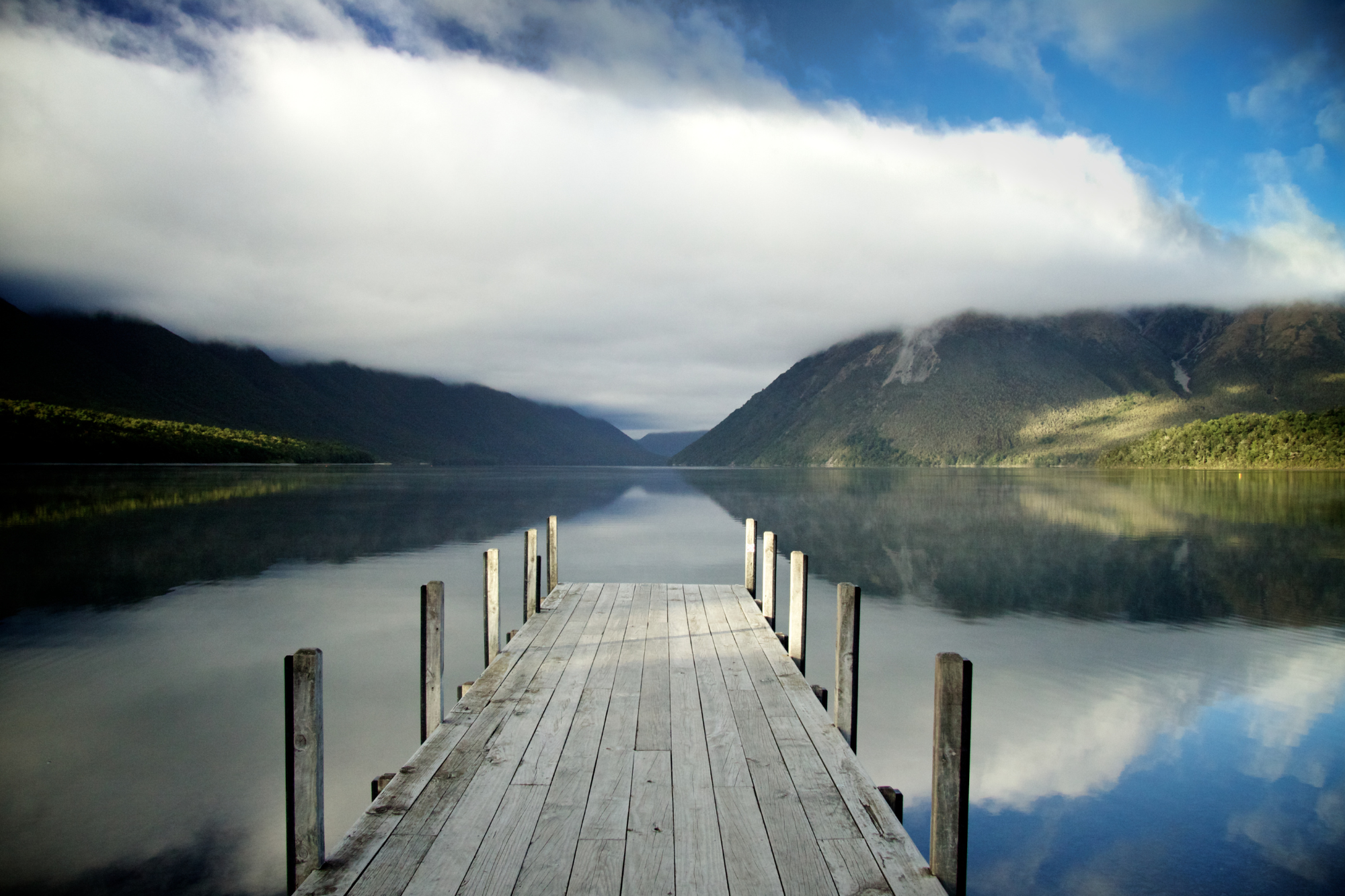 See more
Most of the stunning views in the country are out in nature in our more secluded locations and national parks. The ability to park up and sleep on board your campervan in NZ means that you can get closer and sometimes even stay in these incredible locations. Imagine waking up to a stunning rural view!
Freedom
For most people on holiday, they want to travel on their terms. Being tied to flights and accommodation contracts is hardly a relaxing way to travel. Thankfully a campervan means you can travel on your terms. Like a certain area? Why not stay an extra night?
Considerations when hiring a campervan in New Zealand
Now that we've sold you the perks of a New Zealand campervan itinerary, it's a good idea to explore what you need to consider before booking. From the Interislander ferry crossing through to cost, there are a few things to keep in mind.
Comparing costs
Yes, hiring a campervan in NZ is cost-effective in most cases. However, many different operators offering varying prices. As well as that, there are also motorhomes and RVs you can hire, usually at a higher price point. Try to book deals if you can, and always compare prices before locking the hire in. Some popular options for hire companies include: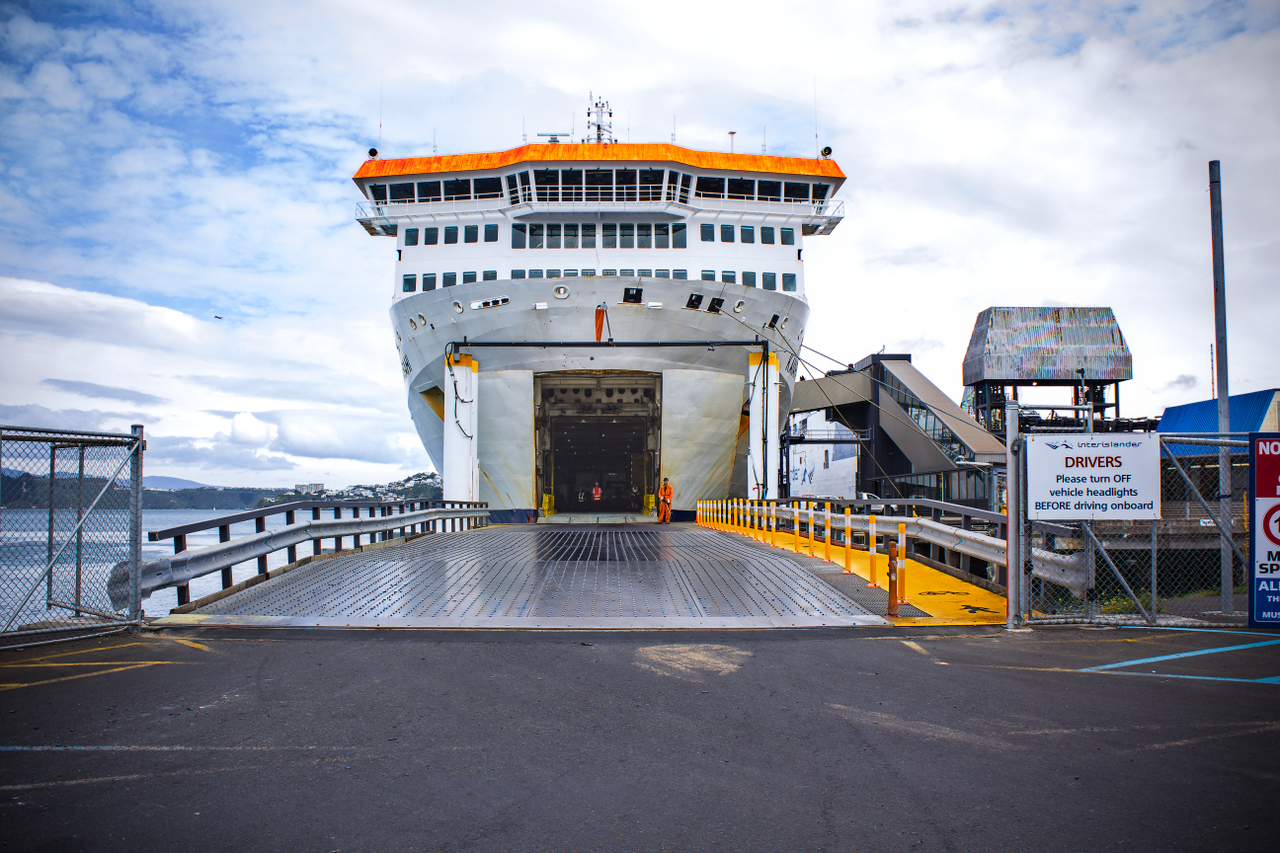 Pick up and drop off locations
There aren't campervan hire companies in every town and city in New Zealand. When planning out your must-see New Zealand locations as part of your trip, consider where you can pick up and drop off your campervan. In most cases, you will need to pick up and drop off the vehicle yourself, so you may need to plan your movements around the hire companies' physical locations.
Varying vehicles and amenities
Campervans are all different. Not all have the same bells and whistles. When you begin planning your New Zealand campervan itinerary, always check the amenities for the vehicle you're considering. Good amenities to look out for include:
Good cookware

Storage i.e. bike rack

Curtains
Usually, modern vehicles have more to offer. Also, you'll want to match the campervan's berth to the number of people travelling.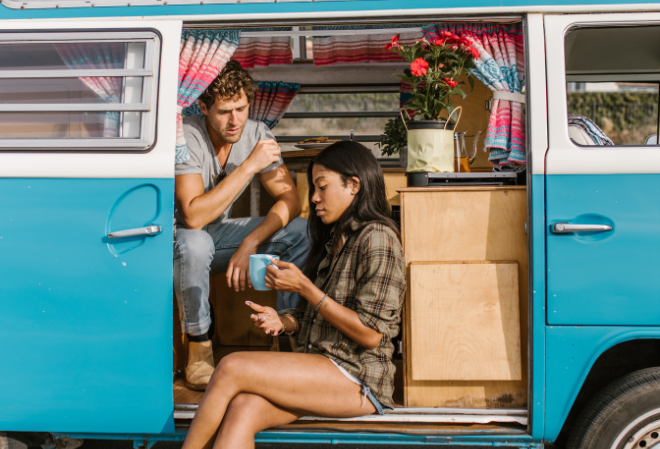 So now it's time to plan your campervan holiday New Zealand itinerary. Where do you even start? There are a few things to keep in mind, including the Interislander Cook Strait crossing. We've broken down what you need to know.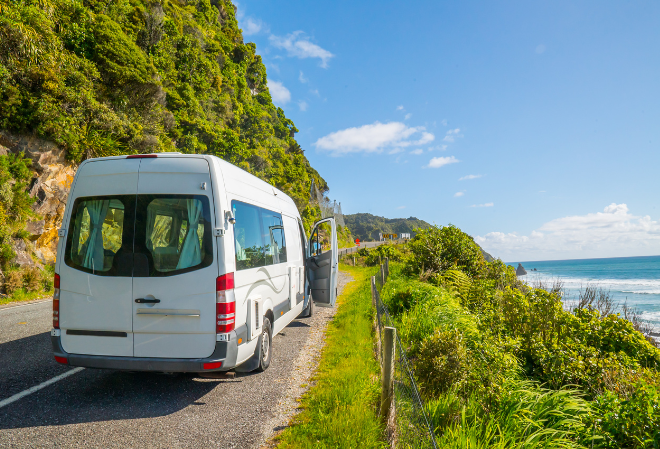 Choosing your route
We have a fantastic State Highway road network to help you get to all the must-see New Zealand destinations. On the other hand, sometimes taking the scenic route is better as you may see more of our lush countryside.
When choosing and mapping out your route, consider what you want to see along the way, and whether the road you're considering isn't too rough for your campervan. When planning your route, don't forget to include Picton and Wellington as stops so you can get across the Cook Strait.
Booking campsites
There are many places you can stay in New Zealand in a campervan, including:
Motorhome parks

DOC campsites

Freedom camping areas
Most of these options are very kind on your wallet. However, it is worth noting that you may need to book some campaign spots, especially in popular areas. Some freedom camping areas and DOC sites also may require a payment or at least a donation.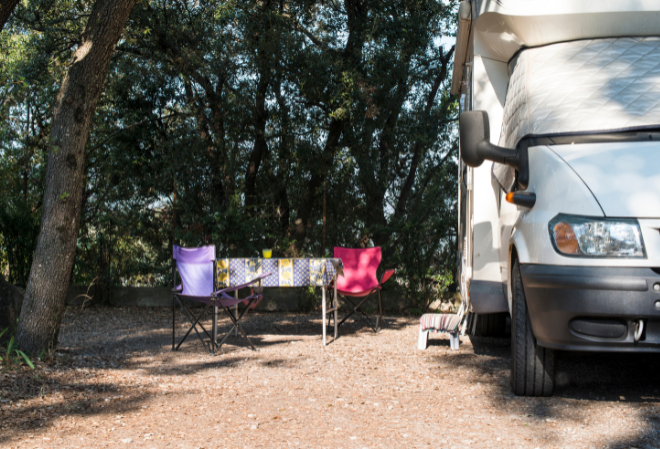 Packing for the journey
Whether you're planning to travel during summer or winter, you must be prepared for any weather. The conditions in New Zealand can change quickly. When packing for your campervan journey, you'll want to include many things. However, you'll also be tight on space. So, it's a bit of a balancing act. Some packing considerations include:

Bug spray

Warm clothes

Power bank

Head torch

First aid kit
Choosing the right time to travel
We believe exploring NZ any time of year in a campervan is excellent. However, there are some things to keep in mind when choosing to book your holiday. During peak times, the price and availability may vary for some campsite and motorhome parks. As well as that, during peak season, there are also more travellers on the road in general.
If you want to avoid the crowds, you'll want to book your New Zealand campervan itinerary during the shoulder seasons. But the flip side is, you'll miss the best weather. Travelling during winter is always an option. You just need to be prepared and safe. Be sure to take snow chains and dress for the weather.
New Zealand campervan regulations
Experiencing all the must-do New Zealand activities in a campervan is an amazing experience. However, you do need to follow the rules. These rules are not only to protect our beautiful nature but also for your safety. When planning your campervan journey, be sure to consider:
Taking a campervan on the Interislander
No campervan trip is complete without a Cook Strait crossing on the Interislander ferry. Our ferries travel from Wellington to Picton and vice versa, connecting you between islands as you explore NZ. Checking in your campervan is simple and cost-effective to book. Once booked, all you need to do is arrive at the designated area at least one hour before departure. Then just follow the signs and instructions.
The Cook Strait crossing takes about three and a half hours, depending on the conditions. There is much to see and do while you take the Cook Strait ferry. As they say, sometimes the journey is just as good as the destination. For more advice, read our guide to travelling on the Interislander ferries.
No campervan trip in New Zealand is complete without the Interislander
Travelling New Zealand in a campervan is a once-in-a-lifetime experience. Once you get your ducks in a row, book your campervan and Cook Strait crossing, all you need to do is enjoy your trip. For more advice and inspiration for travelling on the Interislander ferries, read our blogs, including: