Plan Your New Zealand Summer Getaway
For visitors from the Northern Hemisphere, it can feel unusual to experience long and hot days near the end and start of the year. However, the idea of basking on the beach while the northern hemisphere is wrapped up and shivering is appealing for many!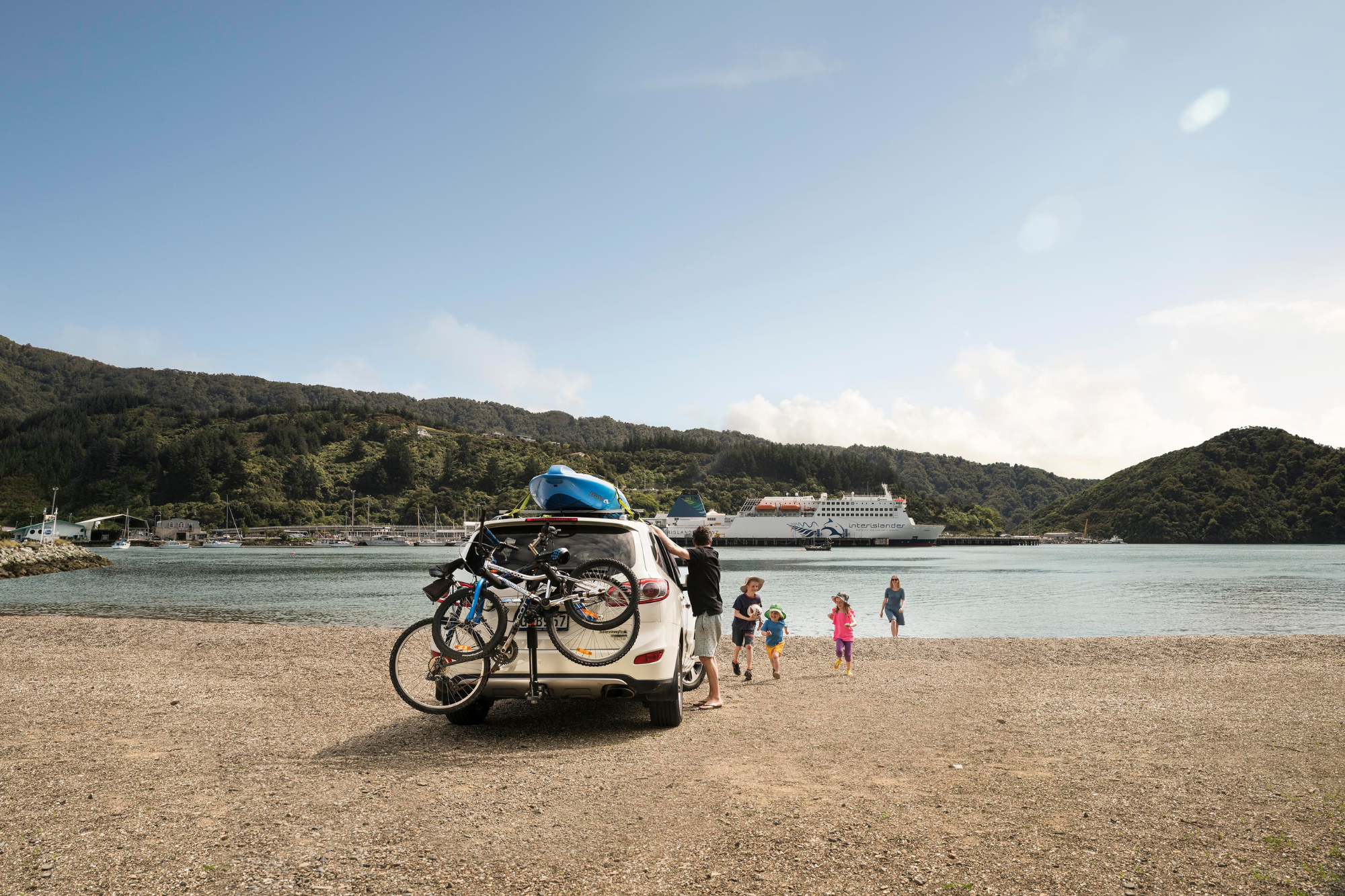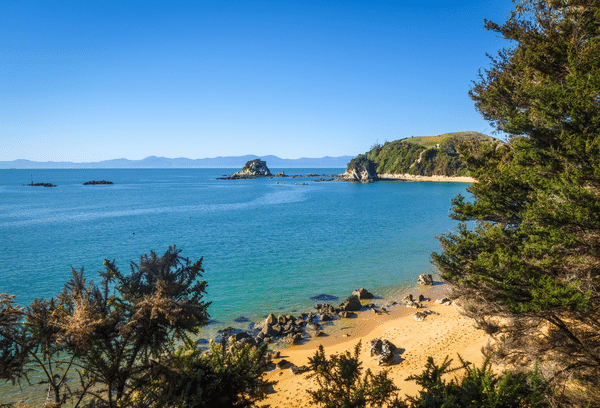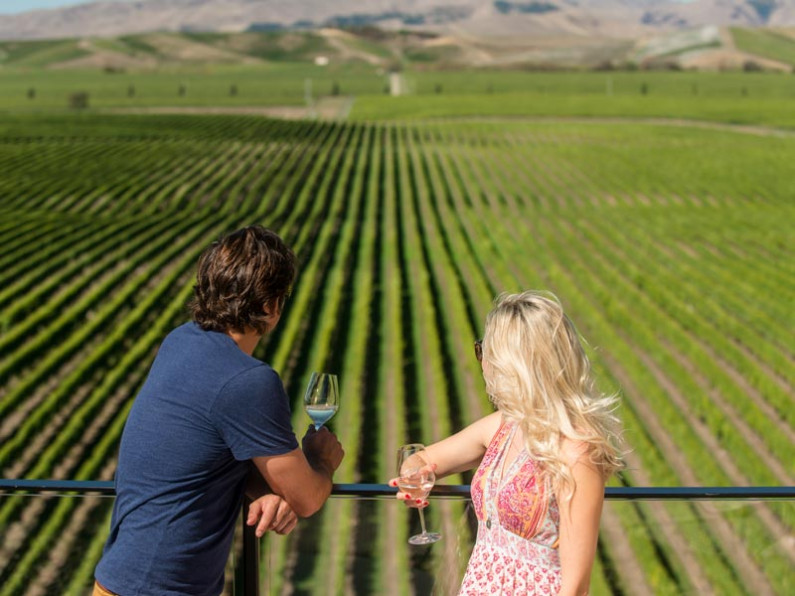 There's just something about summer down under that is so special and why visitors and locals alike get out to explore New Zealand during this time.
If you don't plan your summer New Zealand itinerary well, you may not get the most out of your trip. Choosing the best places to visit in New Zealand, picking the most exciting things to do in Rotorua and other hot spots, and planning your route and Cook Strait crossing are all things to consider at the planning stage. This blog will be your trusty companion for organising your own New Zealand Summer Getaway. Along the way, we'll offer advice, including how to approach your Interislander ferry crossing. Here's what we'll cover:
What summer is like in New Zealand
Temperature above 25 degrees celsius? Fantastic weather? As you'd expect, a New Zealand summer features all of this and more. Yes, the weather in New Zealand is more favourable across the board during summer. In saying that, the climate does vary between the more tropical part of the North Island and the depths of the South Island. Summer in the southern hemisphere is between December and March. Depending on where you are on your New Zealand itinerary, temperatures could be anywhere between 21 and 30 degrees celsius.
As we've mentioned, Summer is also the time of year when more tourists and locals are out adventuring and hiking in NZ. This is in part due to the conditions, but there will also be more Kiwis wanting to explore NZ due to the school holidays. Although the end-of-year school holiday break changes yearly, you can usually expect it to be from the middle of December until about the end of January.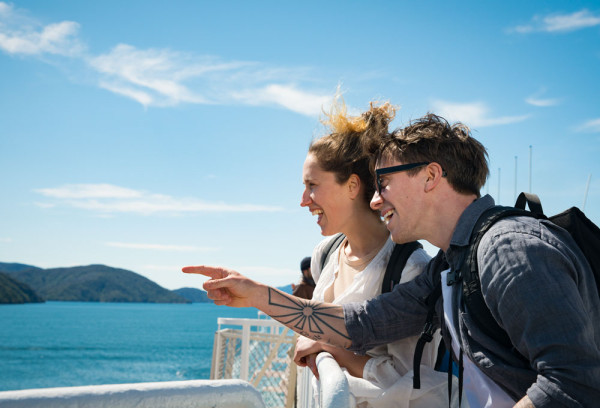 Places to visit in New Zealand during summer
Castlepoint
We start our list of locations to add to your New Zealand itinerary in the North Island. Castle Point is just 2 hours and 27 minutes drive from the Wellington ferry terminal. If you've seen a postcard featuring a New Zealand beach with a lighthouse, chances are that picture was taken at Castle Point. As well as its famous lighthouse, it is also known for fantastic surfing, swimming and beaches. Castle Point is located in the Wairarapa region.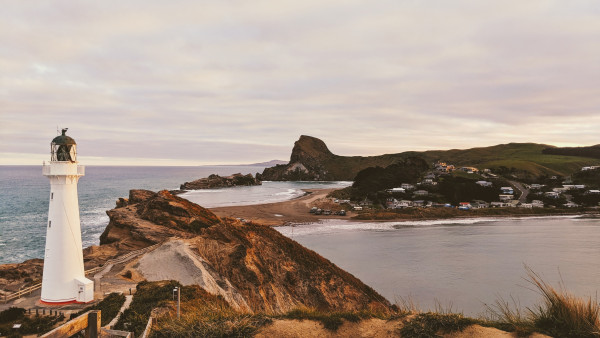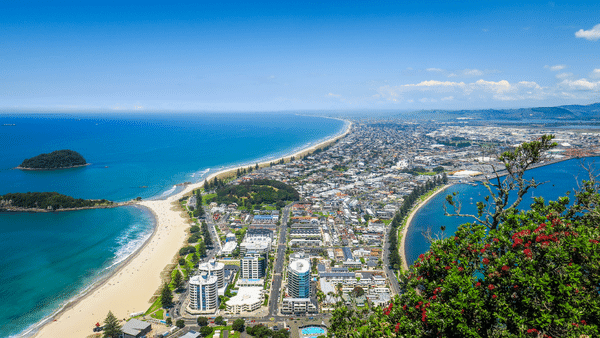 Mount Maunganui
Staying in the North Island but heading further north, we get to Mount Maunganui. Mount Maunganui attracts many people during summer, given its incredible beaches, boutique shops and some of the most picturesque hiking in NZ. The sea is always near, so if you ever work up a sweat exploring, take a dip.
For those wishing to explore NZ by car, Mount Maunganui is a great place to stop on your way up or down the country.
Abel Tasman
Moving on to the South Island, we head to one of the country's most famous and popular hiking areas. Featuring the famous Abel Tasman Coast Track, Abel Tasman National Park features long sandy beaches, stunning native bush and well-kept walking tracks. After catching your ferry from Wellington to Picton, Abel Tasman National Park is only a 2-hour and 54-minute drive from the Interislander ferry terminal in Picton.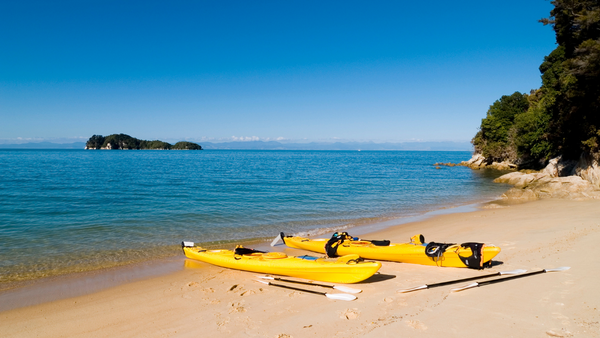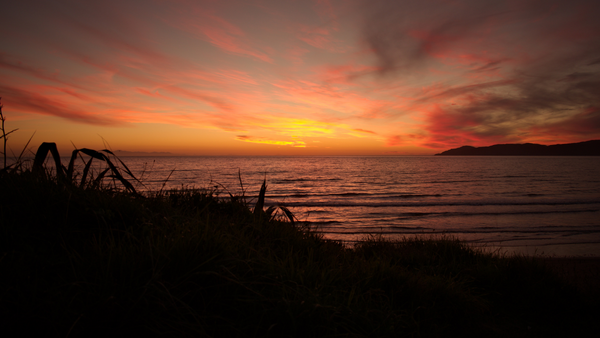 Kapiti Island
Back up to the North Island, and we look at Kapiti Island. When it comes to things to do in Wellington, many itineraries will include a day trip out to Kapiti Island. If you're catching the Interislander ferry to Wellington as part of your holiday in New Zealand, the drive to Paraparaumu from the Wellington ferry terminal is only 39 minutes. Once you arrive in Paraparaumu, you'll want to catch a small ferry out to Kapiti Island.
Havelock
We believe that no New Zealand South Island itinerary would be complete without a visit to Havelock. Situated at the top of the South Island, just a 50-minute drive from the Interislander ferry terminal in Picton, Havelock has so much to offer during summer. The warmer and more favourable weather means you can see and taste the very best of the Marlborough region. For more inspiration for why you should visit Havelock, check out our blogs, including things to do in Marlborough with kids and a summer guide to Wellington and Marlborough.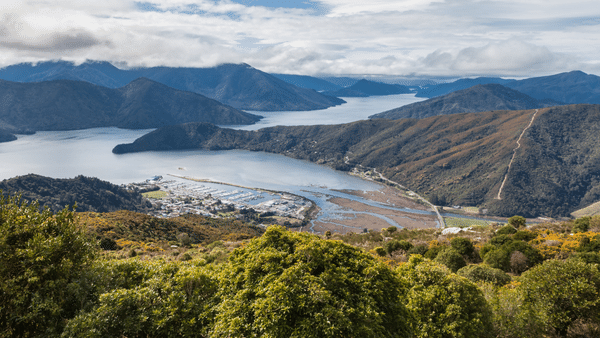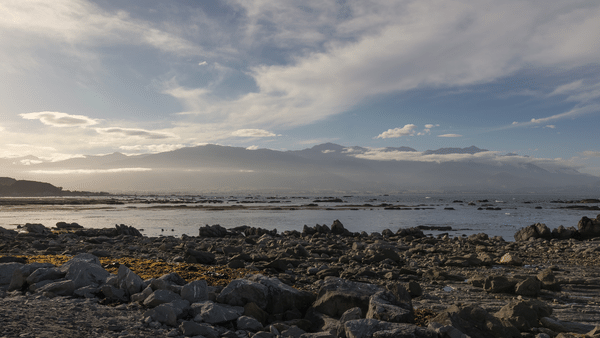 Kaikoura
Remaining in the South Island, we head further south to Kaikōura. This beautiful spot is great to visit all year round. However, summer is when it truly shines. Conveniently located for those that have just recently crossed the Cook Strait on the Interislander, Kaikōura is only a 1 hour and 58-minute drive from the ferry terminal. Driving down the South Island's east coast to get to Kaikōura is stunning enough. But once you arrive is when the fun truly begins. Summer conditions make for the perfect conditions to get out on the water to see the wildlife this area is famous for, like whale watching. Some of our top picks include whale watching, wildlife sea kayaking tour, and a llama trek.
How to plan for a New Zealand summer holiday
Like with any big trip, it's important to plan well. And a summer escape to New Zealand is no different. Planning well and being prepared not only means you'll avoid accidents or mishaps but also helps reduce stress so that you can live in the moment. Yes, New Zealand may be small, but there are a few things to plan and consider.
Choose your route
You may think that as you explore NZ, there is just one main road that goes up and down the country. Yes, New Zealand is relatively small and quick to get around. However, getting lost can be quite easy if you're not careful. Before you book your trip, it's a good idea to sit down ahead of time with a map to plan out all the places to visit in New Zealand along with a logical route. Some roads in the more remote areas of New Zealand can be windy, so you may want to avoid these. It's also worth noting that some parts of the country our out of reception. Because of this, you'll want to download your maps and New Zealand itinerary from the cloud. If you are planning a road trip of New Zealand, you'll need to cross the Cook Strait at some stage. Read our helpful guides that cover taking a campervan on the Interislander and taking a car on the Interislander Cook Strait Ferry.
Book your Cook Strait crossing
If you thought New Zealand was only made up of two islands, you'd be mistaken. New Zealand is, in fact, made up of three main islanders. These are:
North Island

South Island

Stewart Island
During summer, there are many things to see and do across all islands. You don't want to just stick to one! If you need to get between the North and South Islands, an easy and cost-effective way is on the Interislander ferry. If you're exploring New Zealand as part of a road trip or taking public transport, the Interislander has fantastic options for those wishing to walk on, take a car or even take a motorhome. For more tips on how to get the most out of your Cook Strait Crossing, read our blogs on travelling with a family on the Interislander ferry and how to make the most of your Cook Strait crossing.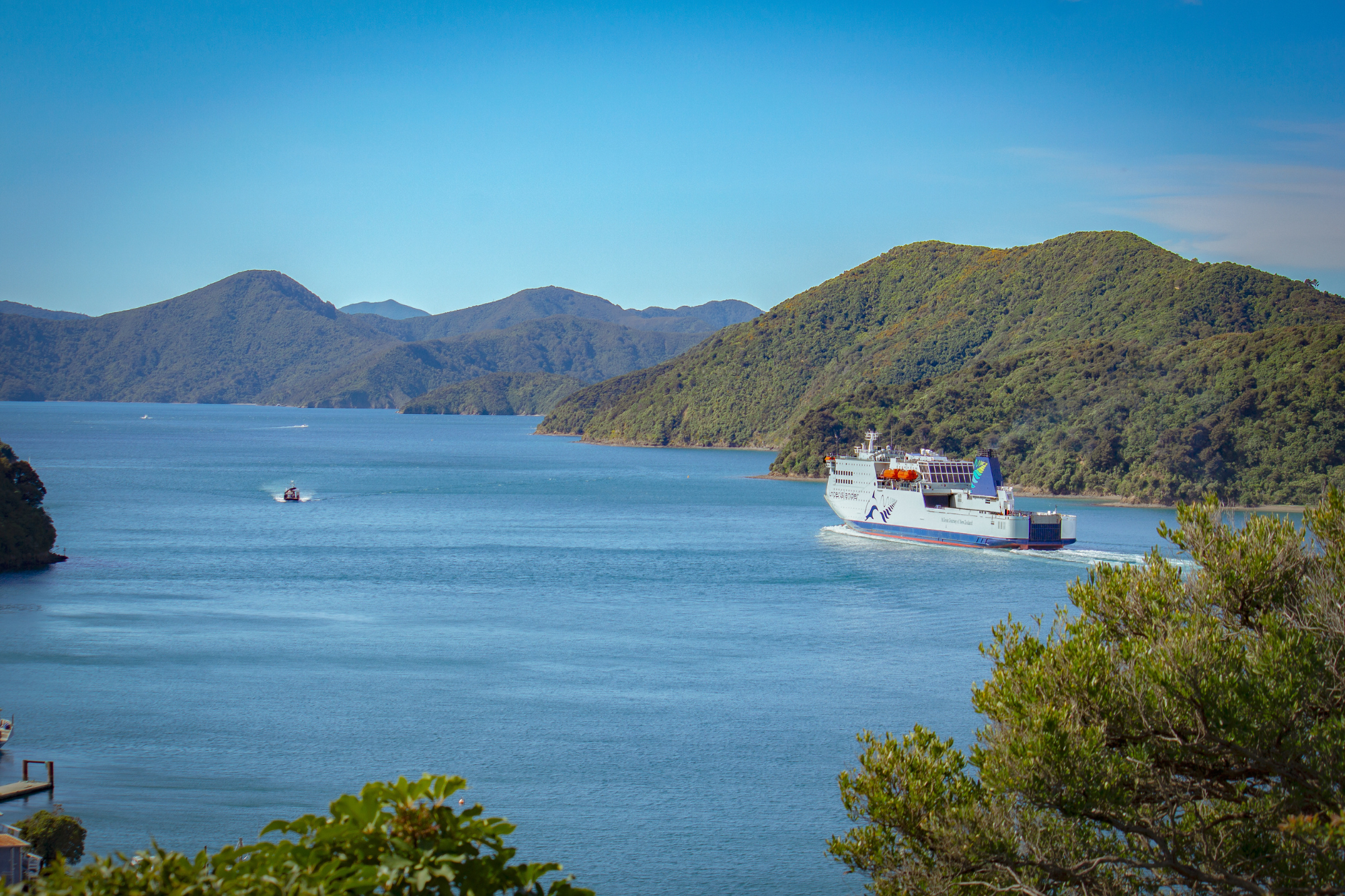 Make a budget
Given that summer in New Zealand is seen as the peak tourist and holiday season, some local attractions and accommodations may be slightly more expensive than other times of the year. This shouldn't put you off, however, as New Zealand is still a country that doesn't break the bank by any means to explore. To ensure you don't run out of cast on your trip, it's a good idea to plan a budget and stick to it. There are plenty of handy online budgeting tools to help you do this. It's also worth noting that the Interislander is a very cost-effective way to travel.
Prepare for the climate
As we've already mentioned, it doesn't matter whether you are finding things to do in Auckland or things to do in Christchurch; summer gets hot in New Zealand. This is great news but means that you must be prepared for the conditions. New Zealand is known to be under a hole in the ozone layer. In Short, this means you're far more likely to get sunburnt than you perhaps would in other parts of the world. To help prevent any sun-related issues, it pays to be sun smart. When packing, be sure to include items including:
Sunscreen

Wide brim hat

Bottles water

Swimwear

Sunglasses (sunnies)
How to decide which Interislander ferry to book
We recommend booking an Interislander ferry if you need to cross the Cook Strait. The Interislander has a rich history of helping locals and visitors get between islands. Not only does the Interislander serve a practical purpose, but sometimes, the journey can be just as good as the destination. Especially during summer, crossing the Cook Strait makes for generally better sea conditions, warm weather on the deck and more daylight. There are three Interislander ferries to choose from. Each with its own unique features, but all offer entertainment, comfort and great views. Ferries to choose from include: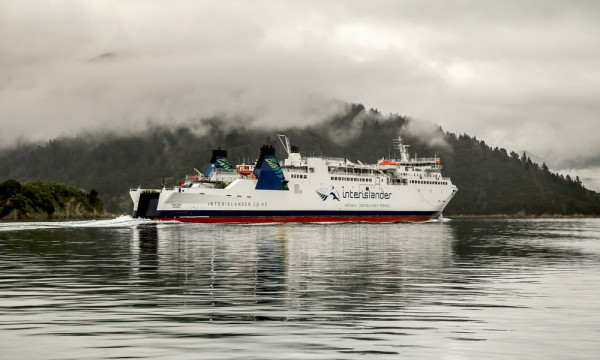 Ready to plan your New Zealand summer getaway?
New Zealand is amazing to visit and explore all year round. However, during summer, it truly shines. No trip through the country is complete without a Cook Strait crossing on the Interislander. So, book your crossing now as part of your wider itinerary. For more reasons to book a crossing on the Interislander, read our blog that explores the unmissable sights on Cook Strait.