Marlborough Sounds Restoration Trust
We're proud to partner with the Marlborough Sounds Restoration Trust (MSRT) which has the vision to collaborate with others in restoring the landscape and biodiversity throughout the Marlborough Sounds.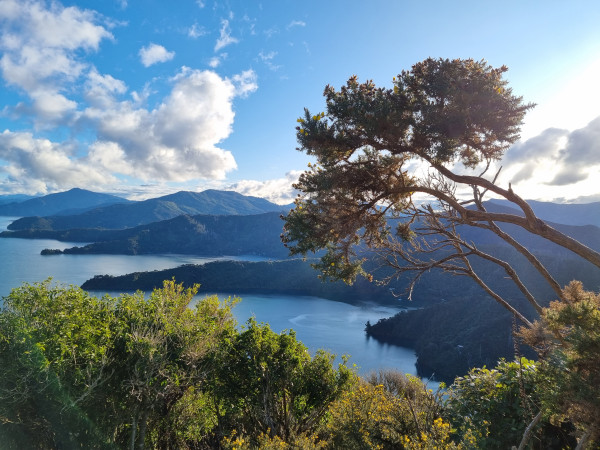 About our partnership...
Our partnership with MSRT has allowed the delivery of wilding pine control along our ferries travel route, ensuring you can enjoy the picturesque scenery as you enter the Marlborough Sounds.
The Trust has been in operation for nearly 20 years and works with iwi, government agencies, and the community to identify issues to control wilding conifers and pest species on their own private land.
Wilding conifers, particularly radiata and maritime pine, have spread across whole hillsides - displacing native vegetation, undermining the distinctive Sounds scenery of rolling bush-clad hills, sucking up water sources and creating a fire hazard. Furthermore, when wilding conifer needles fall they alter the soil's acidity, lessening the chance of native growth underneath.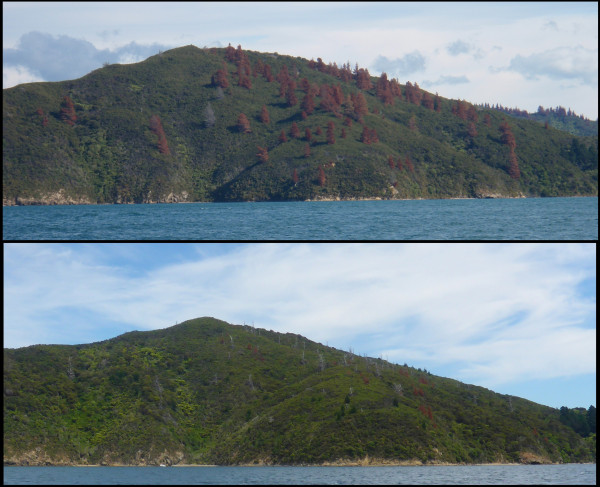 Without any control, wilding conifers are likely to form dense forests that shadow any understory and have negative consequences on our native ecosystems, use up scarce water and alter iconic landscapes. In recent years, the Trust has moved into complementing the restorative approach to the landscape through the delivery of pest control.