A guide to travelling on the Interislander ferries
Never travelled by ferry and want to test the waters? The Interislander journey is known as one of the most beautiful ferry journeys in the world, so it's a great choice for first-time travellers. Get some helpful tips on planning your journey.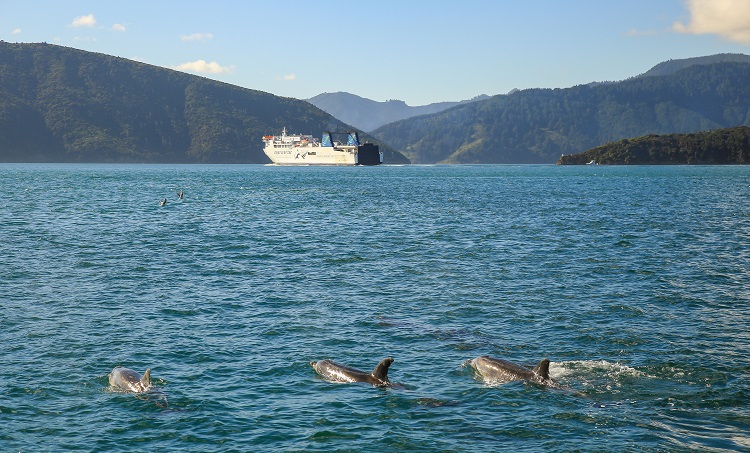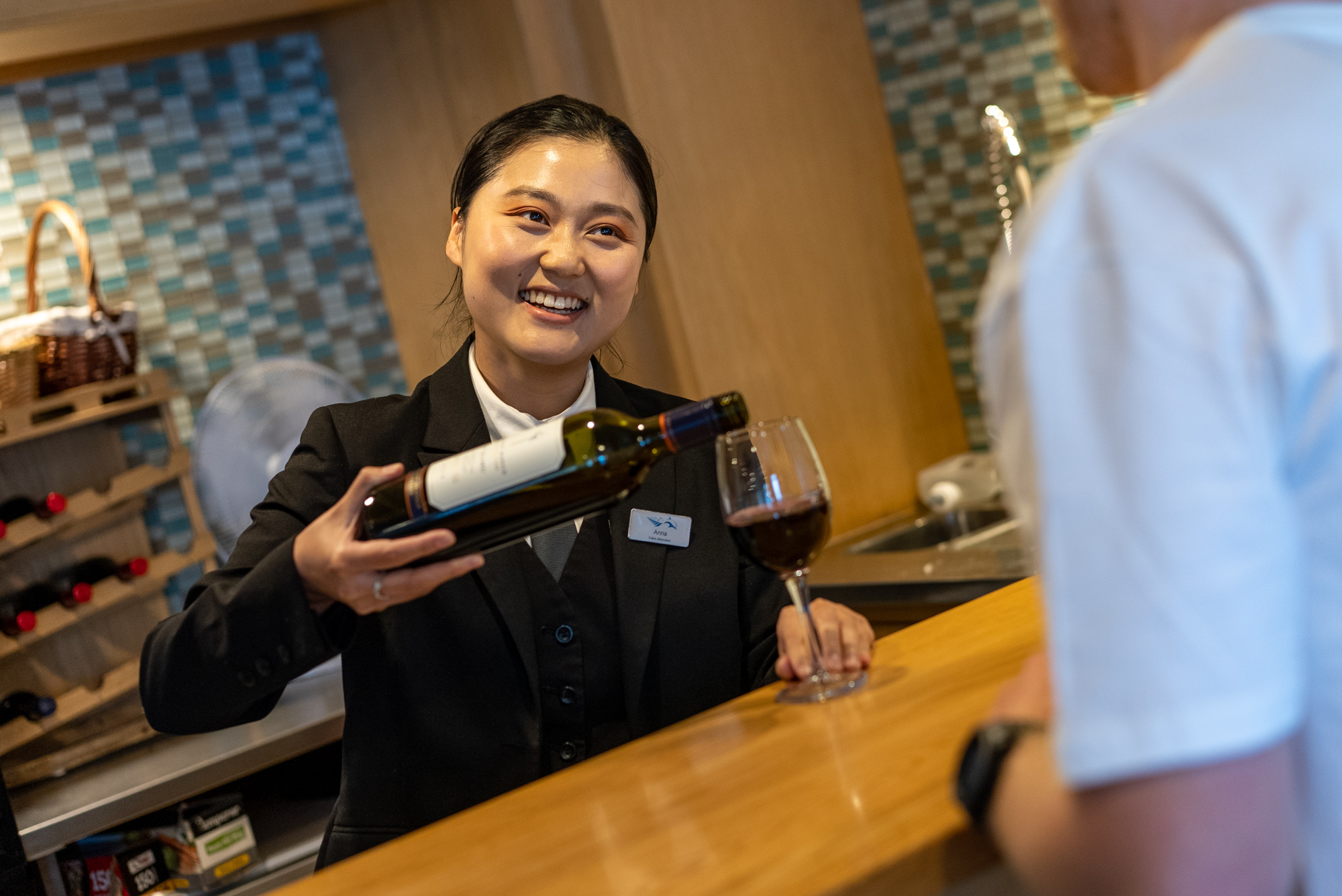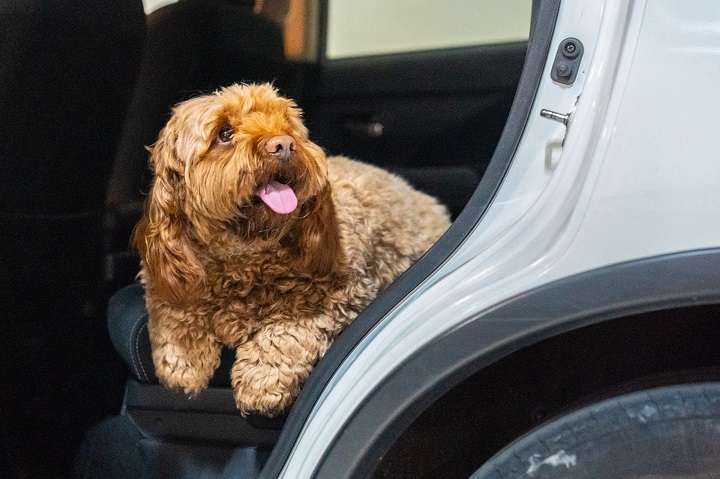 Booking your Interislander ferry journey
Whether you're sailing from Wellington or Picton, booking your trip is the first step in planning your journey. Doing this online is the easiest way to go.
Just choose which date you'd like to travel, the terminal you're leaving from (Picton or Wellington) and whether you're sailing on a one way or return ticket. You'll get a selection of sailing times for our three ferries (Kaitaki, Aratere, Kaiarahi) plus different fare options, from budget to fully flexible, to suit your travel plans.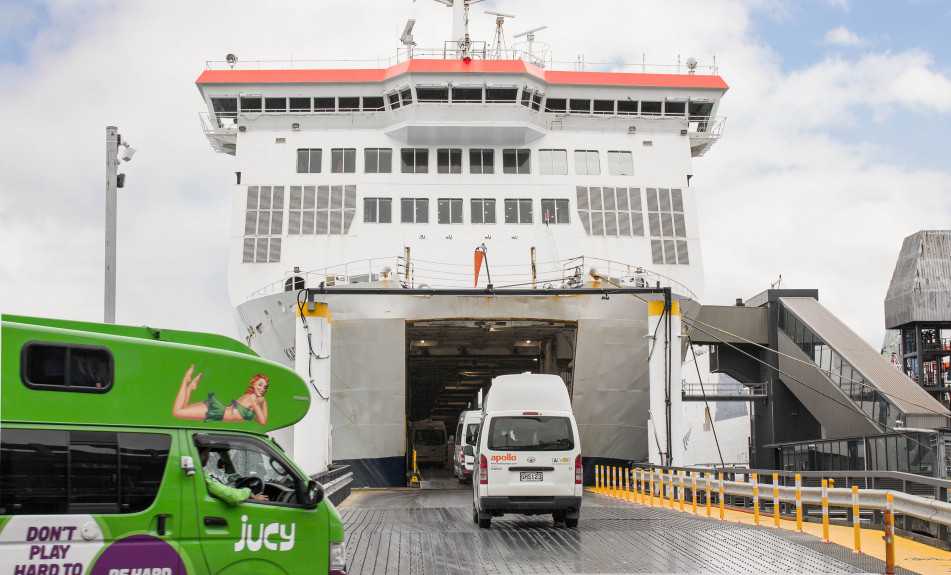 Vehicles
Being able to bring a vehicle on board is one of the best things about the Interislander ferry. Best of all, you can jam pack your car with as much as you like (just make sure everything's safe and secure) – for vehicles, there's no limit on luggage. If you are hiring a vehicle just make sure your rental company allows your car on the Interislander - some car hire companies require you to drop your vehicle off and pick up another on arrival.
There's also the added bonus of being able to put things like bikes, kayaks and paddleboards on your vehicle, so you can indulge your adventurous side wherever you're going. If you're taking a vehicle, be sure to enter the right vehicle type and length when you book– we need to make sure there's room for everyone!
Pets
Good news, pets are most welcome on the Interislander. If you're taking a vehicle on board, you can leave them in your car – it won't cost anything extra. Be sure to let our check-in staff know you've got a furry friend with you and they'll give you a special Pet on Board hangar to dangle from your rear-view mirror. Then, just bring the marshall's attention to the sign as you board and they'll direct you to a shady spot.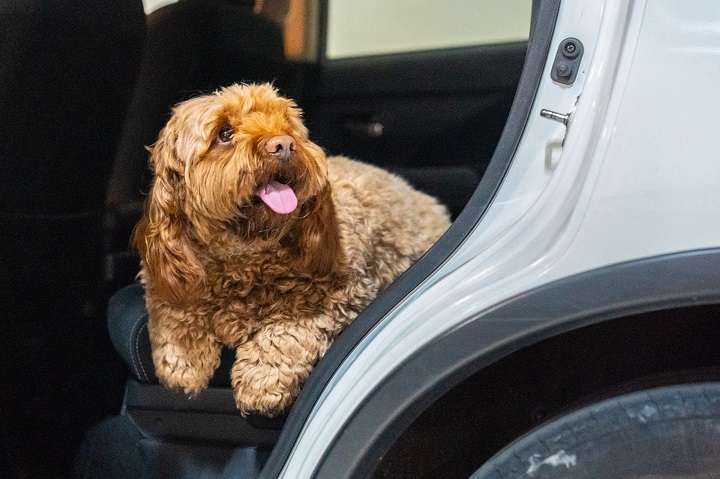 Don't forget to leave your windows slightly down and leave them plenty of fresh water. Leaving them with a favourite toy and familiar blanket is a great way to make them feel at home on the journey. You can also visit your pet during the journey if you get anxious about their wellbeing - just ask the onboard crew and they'll take you down if conditions allow.
You can bring your pet along for the journey on foot by booking a kennel in advance. All of our ships are fitted with spacious kennels that are cool, sheltered, and well ventilated.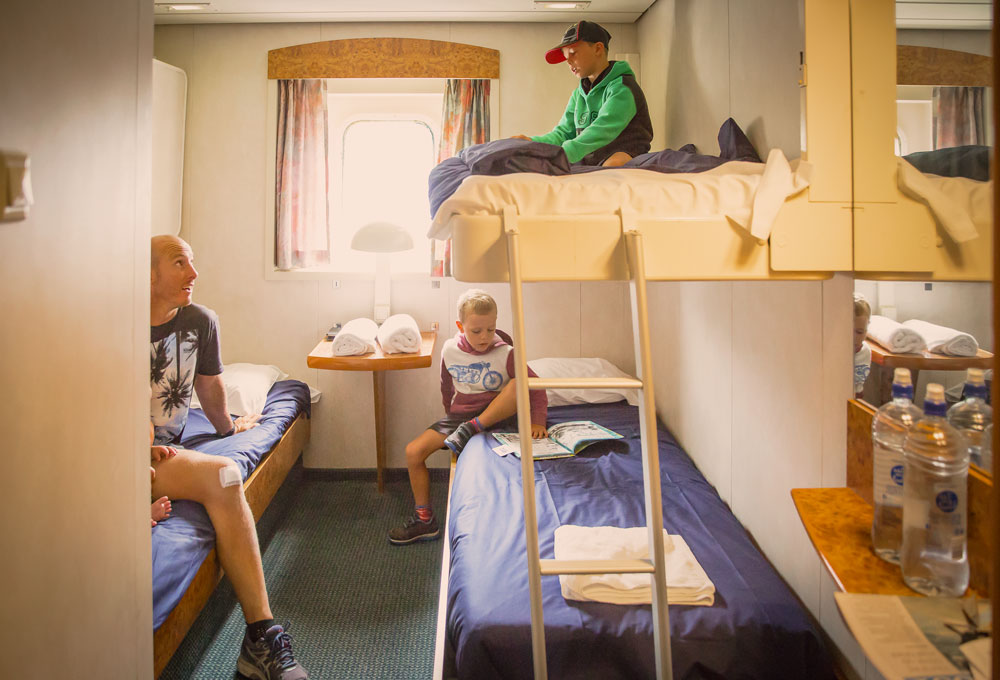 Cabins
As well as vehicles and pets, you're welcome to add a few extras to your trip when booking to make for an even better crossing.
If you'd like a quiet space to relax and unwind, our Kaitaki ferry has some private cabins up for grabs. Each cabin has two sets of bunk beds (four births) and an ensuite bathroom - so you can get some shut eye or just freshen up before your onward journey. We'd recommend booking these early on as they're quick to sell out.
Finding the Wellington/Picton ferry terminal
Wellington's passenger terminal is on a busy road and there's no pedestrian crossing. So if you're travelling by foot, we recommend catching our free bus to the terminal. The bus departs Platform 10, Wellington Railway Station, 70 minutes before each daytime sailing (8am-6pm). If you're sailing outside these hours, taxis are available from the front of Wellington train station and all around the city. And if you'd like to leave your car somewhere, you'll find long-term parking next to the station.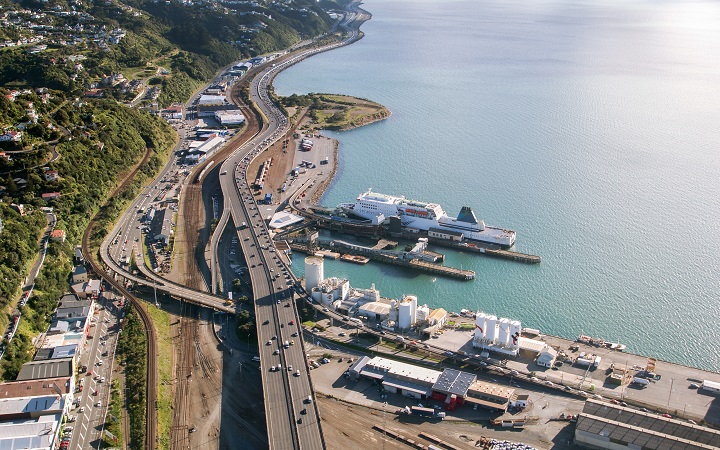 Wellington Terminal
For those travelling by car, you'll find the Wellington vehicle terminal just five minutes from the city centre – turn onto Aotea Quay and you can't miss it. Or if you're heading north, just follow the signs for SH1/SH2.
Picton Terminal
The Picton passenger terminal can be found at 1 Auckland Street, which is just a stone's throw away from the town centre. If you're arriving by car and would like to leave it somewhere close by, there's long-term parking available.Short-term parking (30 minutes max) is also right outside the terminal, so it's perfect for drop-offs/pick-ups.
For the Picton vehicle terminal, make your way to 3 Auckland Street. Again, this is just minutes from Picton's centre. So if you've got the time, why not grab a bite somewhere? Just remember, you can't leave your car in the vehicle lane while doing so – there's on-street parking in the town centre. Spend a little time in Picton if you can, it's a beautiful wee town with plenty of activities for all the family which you can read about in our blog on things to do in Picton.
Checking-in for your ferry sailing
Checking in will differ depending on whether you're travelling by car, foot, bicycle or with pets, so we'd recommend reading up on timings and instructions beforehand. You'll get an email two to three days before your sailing with check-in times and info about the ship you're on so you'll be well prepared. Here's a bit more info on checking in: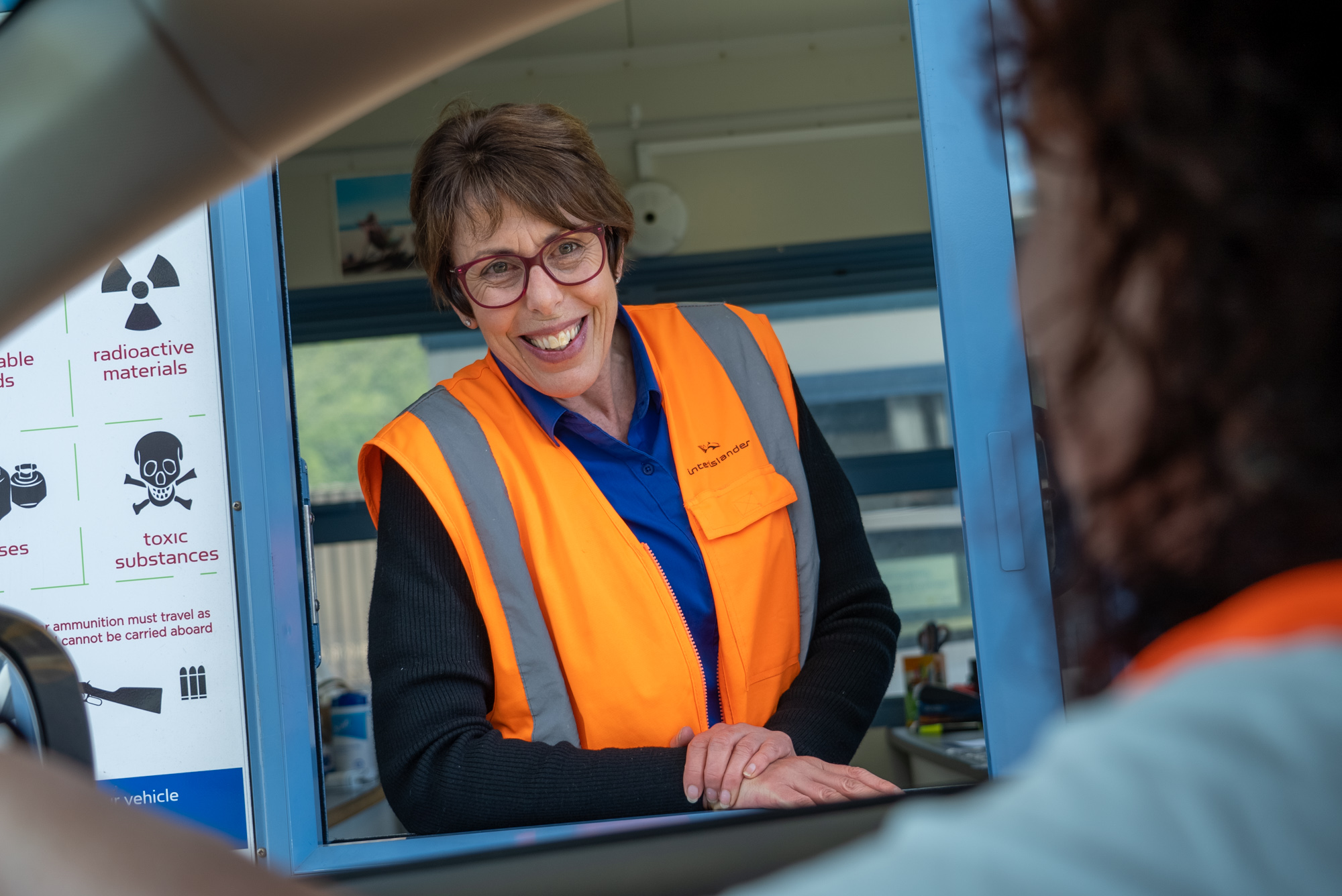 Checking-in with your vehicle
Rest assured, checking in your vehicle is easy. Just arrive at least an hour before your departure time, follow the signs for vehicle check-in and have your booking details ready for our Check-in attendant. Since you won't have access to your vehicle during the journey, it's worth packing a small bag of goodies for the deck – sunnies, games, medicine, and jacket (for exploring our outside viewing decks). And, remember to make a note of where you park - it's no fun hunting around for your car!
Checking-in by foot
Checking in by foot means you'll need to arrive at least 60 minutes before your sailing. Once you're there, make your way to the Departures building in Wellington or the main terminal building at Picton. Have your booking details ready for our check-in staff – either have the booking confirmation printed or open on your smartphone. Next, head to the check-in counter to swap your booking details for boarding passes. This is also the place to check in any large bags – your luggage limit is two bags no more than 23kg.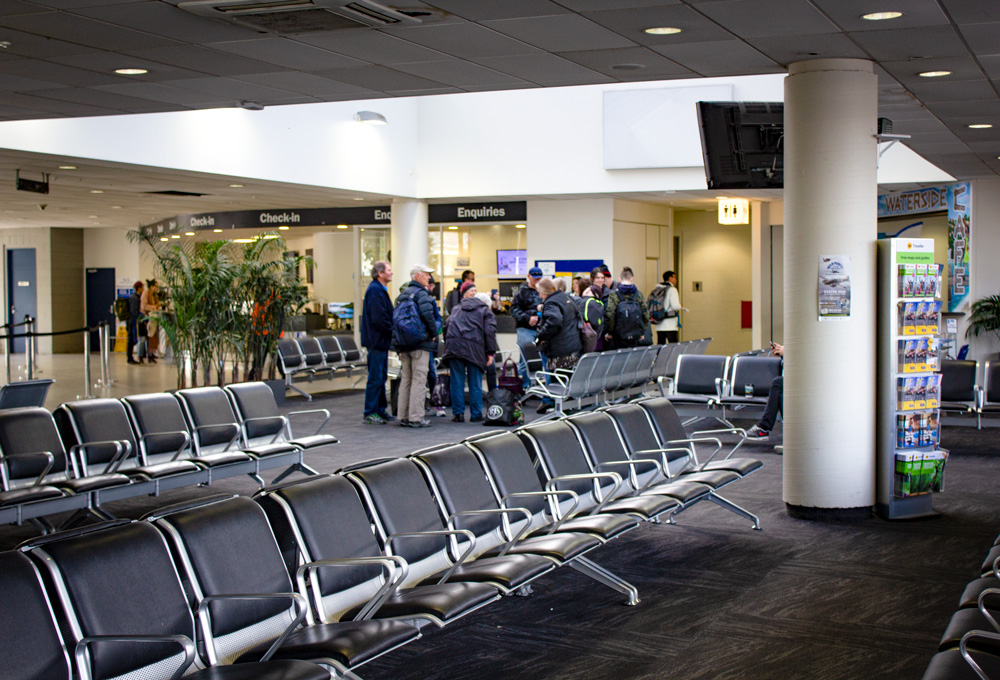 If you have oversized luggage or sporting equipment to take across the Strait, you'll need to pay extra for it and check it in. Remember; make sure you pack a small bag to take on deck with you for the journey, you'll find handy tips on what to pack here.
Things to do on the Interislander ferry
Whether you're into movies, lounging, discovering breathtaking scenery, free Wi-Fi or colouring competitions, each of our three ships have stacks to keep you busy.
Hungry? The Interislander ferry has more than enough to keep you full. Our Kaitaki and Kaiarahi ferries both have an Ocean View Eatery which, as the name suggests, has breathtaking views to complement the sushi, fish and chips, and sweet treats on offer. Or if you fancy a drink, the Local Heroes bar is also a great spot to kick back, grab yourself a locally made brew or wine and soak up the scenery. For a more relaxing space that's away from the bustle, head to the Interislander Premium Lounge. You'll love the comfy chairs, complimentary food and drink, plus an array of things to read. Better still, it's restricted to 18 and over, so you'll find no child in sight. To secure a spot, just add it to your booking.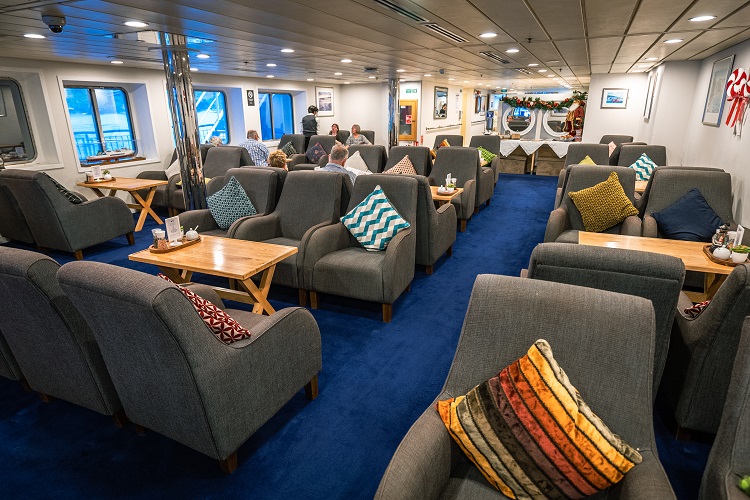 Entertainment comes in all forms on the Interislander, so you'll never be short of things to do. Feel like a movie? Get onboard the Kaitaki or Aratere. All three of our ships have a family lounge so the kids can watch TV or battle it out on the video games or do some dolphin spotting and enjoy the scenery from one of our viewing decks. Even better, if you're sailing with us over the school holidays, check which sailings our magicians will be performing on.
There's also plenty of facilities to keep you comfortable. You'll find spacious bathrooms throughout each ship, areas to sit and relax and nurseries with changing tables for those with little ones.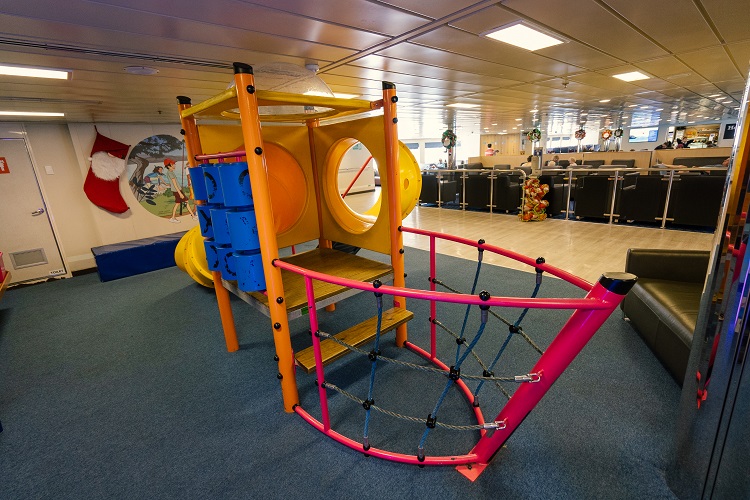 Sailing in bad weather conditions
Worried about the weather? The Interislander ferries have stabilisers and will happily sail choppy conditions. Northerly winds are usually nothing to worry about, but a southerly can mean larger swells – and not everyone has sea legs. So if you're in for a bumpy ride, we'll flick you a notification via text or email to let you know of any disruptions or cancellations. You'll then be free to decide whether you'd like to change your sailing date, for nothing extra. Just make sure your details are up to date when you make your booking so we can contact you. If you've booked through a travel agent, they'll be the ones to get in touch with you should there be a change to your sailing.
To change your sailing, you can jump on to our website and log in using your booking number or the email address you made your booking with. Alternatively, if you'd like to speak with us about changing your sailing due to weather, call 0800 802 802.
For a forecast of the sea conditions, head to swell map.
Once you've crossed Cook Strait
If you're heading for Wellington and need a ride at the other end, there's a free shuttle bus, rental cars and taxis to greet you once you're there. Or if you're sailing south to Picton, you'll find the Intercity Bus in the Picton terminal as well as rental cars and water taxis for your onward journey.
Or if you're driving, head to NZTA for updates on traffic and road closures.
On board? It's time to book!
And there you have it – a full rundown of everything you need to know before setting sail. If you've got a date in mind and want to give the ferry a go, all that's left to do is book. Our ferry timetable is the best place to start, from there you can pick a destination, date and the ship that you'd like to sail on. Get planning here